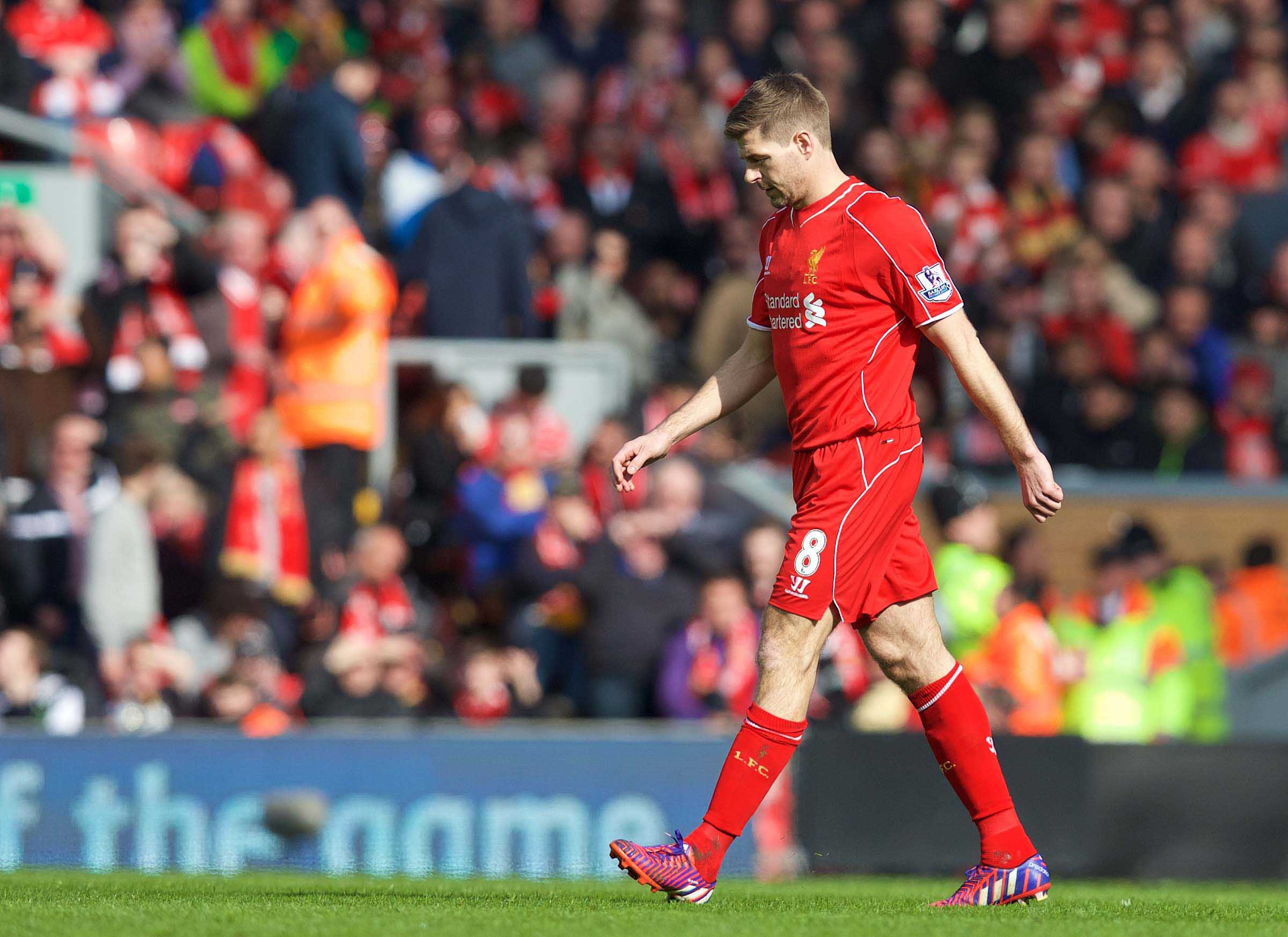 I DON'T do this well. Those of you familiar with my previous work for TAW might recall my reaction to the Chelsea loss last season when I came close to an Alan Partridge-style rampage to Dundee.
I don't do losing well generally. I'm the guy who will rage quit FIFA, the guy who will refuse to make the last chess move that leads to checkmate, the guy who throws his cards out the window during a bad poker game, and swiftly follows them if there's money on the line. Yeah, I'm that guy.
I started following football, and therefore the Reds, in the 1993-94 season. This of course meant that for quite a while I never really tasted glory as a Liverpool fan. I missed out on all that. While we were winning stuff in the late 80s and my dad was cheering them on, I was fuming that I couldn't have my cartoons on. I miss those days. Cartoons can't break your heart… well, apart from Bambi, and The Lion King, and that episode of Johnny Bravo where he gets shunned by Farah Fawcett (he just wanted to be loved!) Cartoons can't hurt you, not like the Reds can.
Following Liverpool from then until now, almost the entirety of that time has involved my life being made significantly worse by Manchester United and the things they do.
You may be wondering what my reaction was to yesterday then, well here it is. I dropkicked a squirrel. Okay not really (before the animal rights people get on to me), but it still wasn't pretty.
As Juan Mata inexplicably Mark Hughes-ed the second for United, I'd had enough. Before I put my foot through the telly in what would have been the most accurate kick from anyone in a Liverpool shirt up until that point, I left the house.
Every memory of every painful loss to that lot came flooding back, the Cantona cup final goal that made me fall off the back of the sofa, the late Solskjaer goal that made me break my hand on a table, and the O'Shea winner that almost lost me my flat deposit at Uni. Strong windows thankfully.
I had stuff to do. I drove angrily to the pet shop, angrily stormed in and angrily picked up two 30 litre bags of cat litter in a feat of strength only made possible by anger, then angrily slammed them on the counter while I angrily handed my money over. I had now had some stuff that allowed cats to shit in my house, as Juan Mata had been doing only 30 minutes earlier.
I got back in time to see Simon Mignolet put a short-lived smile on my face as he saved Wayne Rooney's penalty, but I'd missed what I understand was a spirited fightback from the 10 men — spirit that had been shown in no way whatsoever in the opening hour of the game. I didn't even see Sturridge's brilliant finish until I could finally bring myself to put Sky Sports News on at midnight.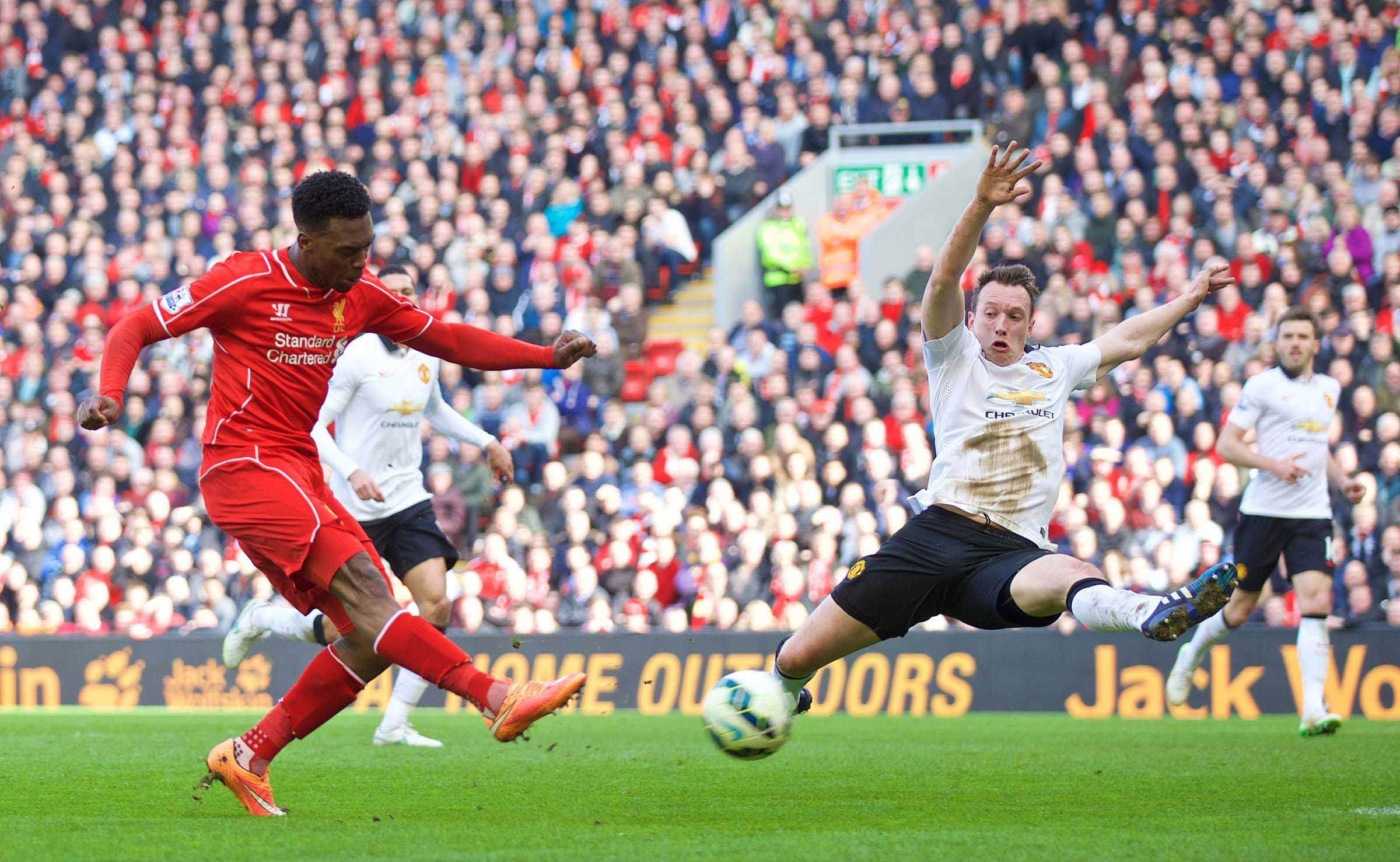 I felt an element of guilt having not been able to stick through it, but there's only so much of seeing the Reds get beaten up by that guy who kept flushing my head down the toilet when I was young that I could take. It wasn't meant to be this way.
Last season was glorious for so many reasons, but largely because we annihilated United. Two decades of waiting for the tide to turn, having to watch them lifting title after title, and just waiting for that moment when the inevitable cycle brought around Liverpool dominating them again. Last year was that moment. We finished five places and 20 points ahead of United, something that comforted me slightly in spite of the title ending just out of reach. We may not have got the title, but at least we thoroughly bloodied the nose of our arch nemesis. It was slight vindication for a childhood haunted by Red Devils.
This season began with us being utterly terrible, but it wasn't so bad as United were doing the same. Sure they were picking up more points but that was clearly down to their inherent jamminess. We had the capacity to improve, and we did, a lot. United also had the capacity to improve, but didn't, though continued to pick up points that were so jammy, schoolchildren were wiping their sandwiches on the side of Old Trafford, and getting stuck to it.
Yesterday wasn't jammy. United were excellent. They had a gameplan to play against the formation that had foiled so many others, and they executed it perfectly. I had refused to see the warning signs. Their performance against Spurs last week, to me, was far more about Spurs being Spursy than it was United being Unitedy. If we played as we could, they didn't have a prayer.
Sadly, we put in a performance that is starting to become all too familiar. First half, we were terrible, as we were against Blackburn, Besiktas (home and away) and Swansea. The mighty Liverpool who swat teams away with super-fast starts to games, has become a team that can barely raise a little finger before the half-time oranges are served. Unlike against Swansea, we couldn't ride our luck enough in the first half and gave ourselves too much to do in the second. Enter Steven Gerrard.
Our captain was here to save the day as he has done so often, he was here to play against the enemy for the final time, he was here to… oh, exit Steven Gerrard.
And that was that. We were being thoroughly outplayed by United with eleven men, so with ten it was going to be a walk in the park for them, especially when it became apparent that Martin Atkinson had no intention of matching the teams up. Phil Jones's foul on Jordan Henderson was enough for a red on its own, as arguably was his – as Gary Neville put it – 'WWE style' attack on Adam Lallana in the first half. Two possible reds only ended up with one yellow, as did an accidental trip by Joe Allen. That's what we were dealing with.
I can't blame Gerrard too much, not because I don't think he was a complete idiot, he was, a complete idiot who may well have cost us the game, but it would be hypocritical of me to castigate him too much.
As I watched the game with my fume on, I noticed a point in the first half when Lallana was chasing a lost cause. The ball rolled through to De Gea, but just in case, Chris Smalling decided to step in the way to potentially block Lallana, akin to an NBA player running defence. I put myself in Lallana's shoes and still had 'WWE style' in my head. I would have speared him. 100mph run straight through him and dump tackled him to the ground. It would have been a red, it may have endangered the player and been a bad example to kids, but at the time I was a little disappointed in Lallana for not doing it.
I'll leave the intelligent breaking down of the game to others, I'm still not quite ready to watch it back as a tactical analysis. The one thing I did take from the game was that my critique of Joe Allen that turned him good appears to have been matched by my praise of Albi Moreno turning him bad. If Moreno's pass completion percentage was in double figures yesterday I will be astonished.
Anyway, the game's gone. It's done. We messed it up and we lost, nothing to be done about it other than this. Win the war.
In years gone by, as I sat there and watched United win titles, there were moments of joy, extreme joy as we got results against them. We even managed to do the double over them a few times. Those were great times, but they were short-lived as our triumphs against them were all well and good, but we still ended up behind them. Bittersweet.
Let's make that the case for them here. They've done the double over us, they can dine out on that if they want, but this is far from over. There is very much still a fourth spot to play for here. It's going to mean us getting an unlikely result at either Arsenal or Chelsea, and hoping that United don't continue to win their big games (they have a lot to come), but this is still very much on.
The pain is still raw, but if we dust ourselves down and get back on our horse, we can still finish ahead of them. They're playing well all of a sudden, and Louis van Gaal is getting credit for outwitting Brendan Rodgers, which he did, but this is also a man who took until March to realise that starting £65m pair Ander Herrera and Juan Mata would make his team play better. He and they are still more than capable of messing up their season.
For the tide to turn we need fourth (or higher) and we need them fifth (or lower). Last summer there was this air of 'it was a one off' after United finished seventh, and an element of it after Liverpool came second. If we can get a top four place ahead of them, then those seeds of doubt in them and faith in us will increase massively. This needs to happen. The ten-year old me needs this.
This is a huge end to the season, phenomenally huge for now and the future. If we are going to turn that tide, we need to make sure that although the battle was lost, the war gets won.
I really don't want to have to stock up on Toblerones again.
Read: Match review: Liverpool v Manchester United
Read: Match ratings: Liverpool v Manchester United.
Listen: Post-match reaction with Neil Atkinson, Gareth Roberts, John Milburn and Jay McKenna.
[yop_poll id="40″]
[rpfc_recent_posts_from_category meta="true"]
Pics: David Rawcliffe-Propaganda
Like The Anfield Wrap on Facebook