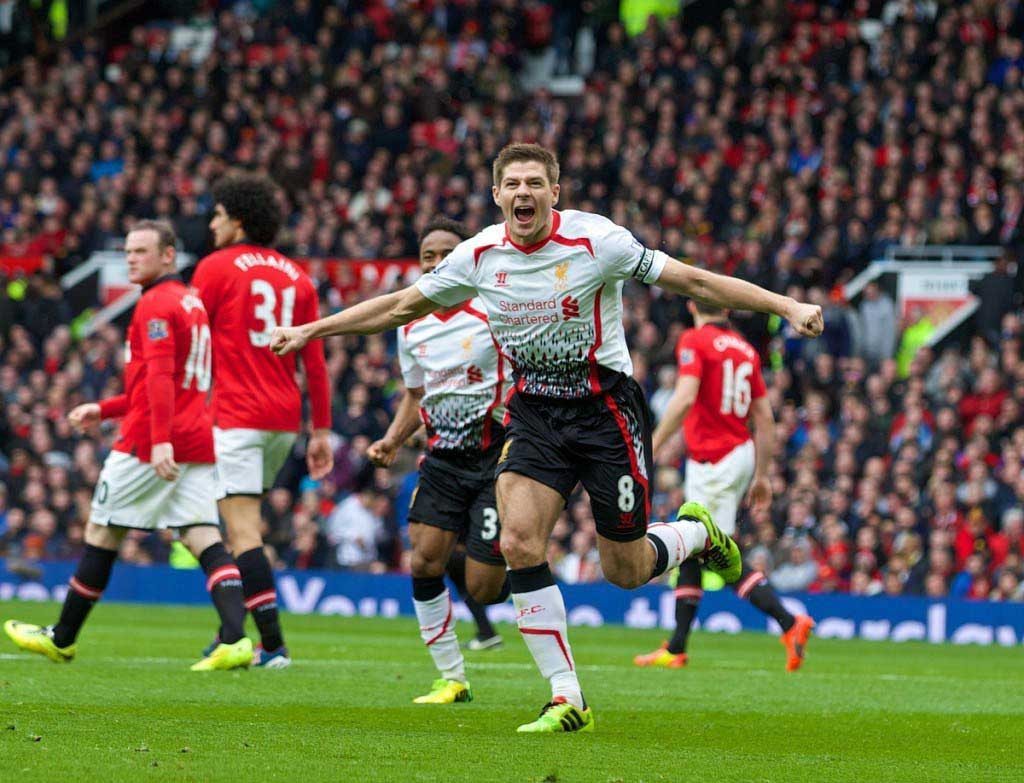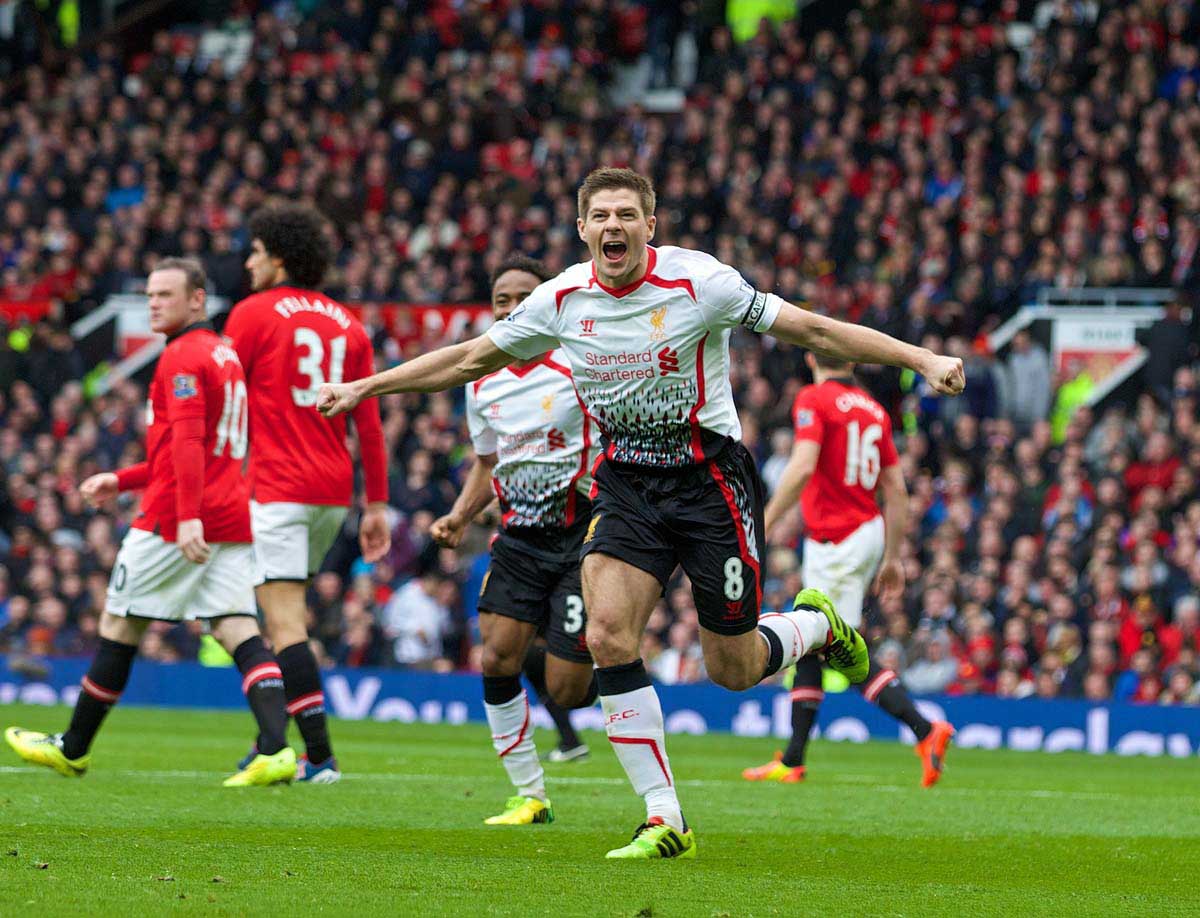 THAT'LL teach those bastards for building the ship canal.
Samuel Greg and Daniel Adamson, your boys took one hell of a beating.
I'm writing this in Legends Bar in New York after doing 90 minutes commentary. Thanks to them and NY Kopites for the maddest hour and a half of mine and Gibbo's life.
It's half eleven here. What do you do now? Who do you get in touch with?
Mike Nevin has just said to me that he's never seen a Liverpool performance like that at Old Trafford. He's ranking it high in the context of all-time Liverpool performances. Chelsea drop points and Liverpool go to Old Trafford and do, well, THAT.
That said it's David Moyes's Manchester United. And that's something almost sad to see. Not quite but almost. My friend Adam, who does The Rider with us, who was distraught after 08/09, who is refinding his sea legs at a wonderful rate says this: "The two sets of supporters who talk best about football in this country are Liverpool and United."
He's right. In my top 20 pints worldwide are Steve Armstrong, Andi Thomas and Chris Clarke. Remarkable men to talk about football with for different reasons. All United fans.
Steve came on the show on Friday. He thought we might lack the depth to go all the way. Sensible, but look at that. Andi's been writing we're the most fun in the world but it might drop off. Sensible but look at that. I haven't seen Chris for a bit but he'd be telling me "City will fuck it up you know. It is ingrained." Sensible. Tattoo it on your arm. Listen to Chris.
Look at that. Look at it. Keep looking. Keep talking. Say this: "And now YOU are going to believe us." Those United lads, who know more about winning the league than any in the last 20 years, those United lads, whether they like it or not, they believe us. They can't look away.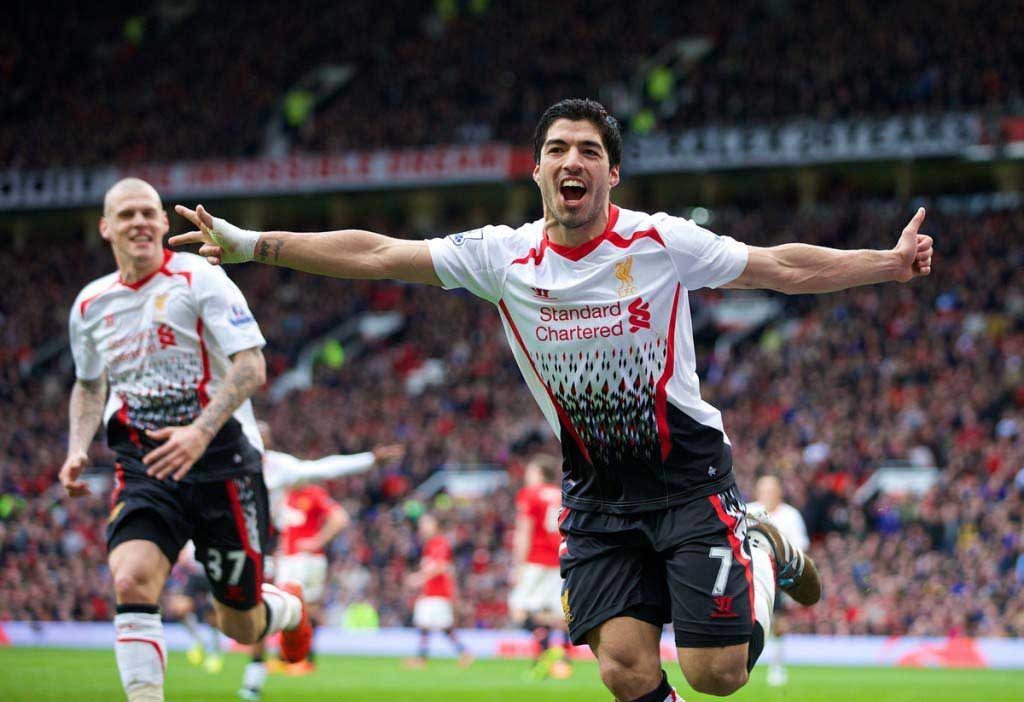 What strikes me is the sheer quality of the performance. Liverpool were the better side in all departments. Almost as though it was a choice. We won't be tricky today. We'll just be boss. That wasn't Brendan Rodgers's Tricky Reds, that was the Champions Elect.
Henderson shuttling around, Sterling, Allen and Coutinho all able to beat a man in centre mid, the great innovation of this side. Gerrard. Gerrard. Gerrard. He scores his opener and doesn't celebrate. Work to be done. He scores his second and goes bananas. Me and these lads? We've nailed it. We know it. He could lead them, lead me, lead you, lead thousands, those brilliant thousands at Old Trafford, through the jaws of Hell.
That is what the business looks like. What Captaincy looks like. Captaincy capitalised deliberately. Because it deserves it. He was phenomenal. Stopping him from running the next nine games? All the best.
They are so fit, so strong, they have their own identity. This gang of brilliant lads, trusting each other. Every win breaks new ground. Every win is a new trick. A new idea.
There is a sudden certainty to this side. They know they are about. Solid saves from a goalkeeper, a much maligned centre back partnership (not least by me) clicking – Skrtel especially was excellent – problems such as Flanagan exposed getting solved in real time.
The front two scare the life out of everybody. Distorting every game.
Still, this was a Moyes outfit they scared to death. We could see the Moyesness dripping off them. Liverpool today didn't vanquish Manchester United, you ask Steve, you ask Andi, you ask Chris. They'll be back. They may well have vanquished the man who demonstrated you don't have to win anything to be a winner.
Tonight though, Steve, Andi, Chris, your boys took one hell of a beating.
What do you do now? Who do you get in touch with?
Rodgers looks a winner. He looks a man setting winners up, getting them to do the right things everywhere. Victorious. Glorious. The Champions Elect.
Walk around them.
That will teach the bastards for building that ship canal.
Walk around them.
Pics: Dave Rawcliffe-Propaganda