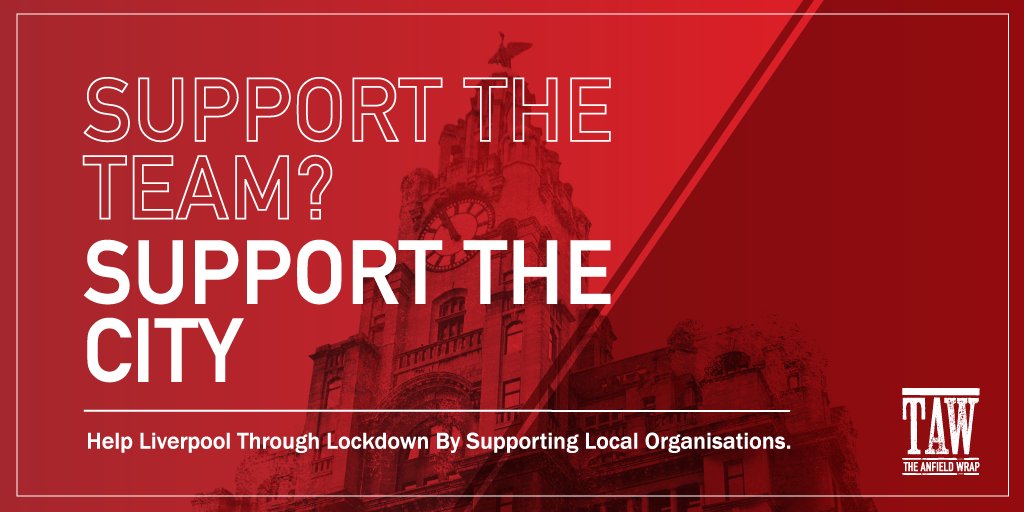 LIVERPOOL City Region has entered tier three lockdown and this will put enormous pressure on organisations working to protect and support the most vulnerable people in our society.
If you are from outside the area and are able to provide any support to these charities who are trying to help people in crisis I am sure they would be very grateful. Here are a list of foodbanks in the area with links to donate…
Here are some other organisations who are committed to providing support to help people live during the current crisis…
Obviously the pandemic has also led to an increase in demand for other services in the area as well. Here are some other organisations doing important work to support people at the moment…
Here are some brilliant Liverpool City Region businesses that deliver nationwide and beyond. Have a look at their online stores and we are sure you will find something you like…
Food and Drink
Amazing Catalonian Deli with over 1,300 products. They deliver anywhere within the EU.
Fine cheeses and hampers. Delivered nationwide.
International foods, herbs and spices from their Bold Street Store.
Lovely people doing lovely beers and gins. Next day delivery nationwide.
Small-batch brewery based in Liverpool's Baltic Triangle.
Popular bar in Liverpool now sending craft beer worldwide.
Award-winning craft brewery in Birkenhead.
Craft brewery with vegan friendly beer in cask, keg and can. Local and nationwide delivery.
Award-winning rum with free delivery anywhere in the UK.
Deliver cocktails to your door anywhere in the UK.
A small, friendly wine bar and shop in Liverpool specialising in natural wines.
Offering wine for every taste and budget. UK delivery.
Offering one-off purchases or subscriptions.
Liverpool City Centre based micro-brewery. Delivering nationwide.
Clothes/Fashion
A clothes shop that still keeps its vintage feel despite increasing their repertoire of well-known streetwear, fast fashion and mod brands.
A clothes shop that sells its own unique graphic prints as well as exclusive and re-released sold out favourites.
Terrace Football Clothing since 2003.
Independent LFC clothing a stone's throw from Anfield. Worldwide delivery.
Run by matchgoing Reds since 2004. Can deliver worldwide.
T-shirts for Kopites.
The most beautiful bags, handmade in Liverpool. Delivered worldwide.
T-Shirts and mugs of renowned Merseyside pubs with profits going to the pubs.
Arts/Gifts/Design
Over 90 amazing local artists, designers and creatives all selling in one place. Deliver worldwide.
Luxury candle company that uses recyclable packaging and shipping materials.
Run by Sumuyya Khader; an illustrator, artist and activist from Liverpool.
Gifts and products that celebrate the city.
Cards, artwork and gifts from local artists and makers.
Unique greeting cards for all occasions. Ship worldwide.
Personalised print service transforming children's drawings into art for your home.
Fantastic collection of LFC paintings and prints by a young Liverpool artist.
Selling the work of wonderful local artists, designers, photographers, and makers.
Music and Liverpool City prints available to buy.
Liverpool FC-themed beer branding.
Other Retail
Liverpool's not-for-profit radical & community bookshop established in 1974, and run collectively by a women workers' cooperative. Do mail orders and you can order any book in print.
An independent record shop at the heart of Liverpool's Bold Street.
Contemporary plant shop stocking happy and healthy houseplants. Delivered to your door.
Branded clothing, merchandise and print experts in Bootle.
Beautiful lullabies for little Kopites and their parents.