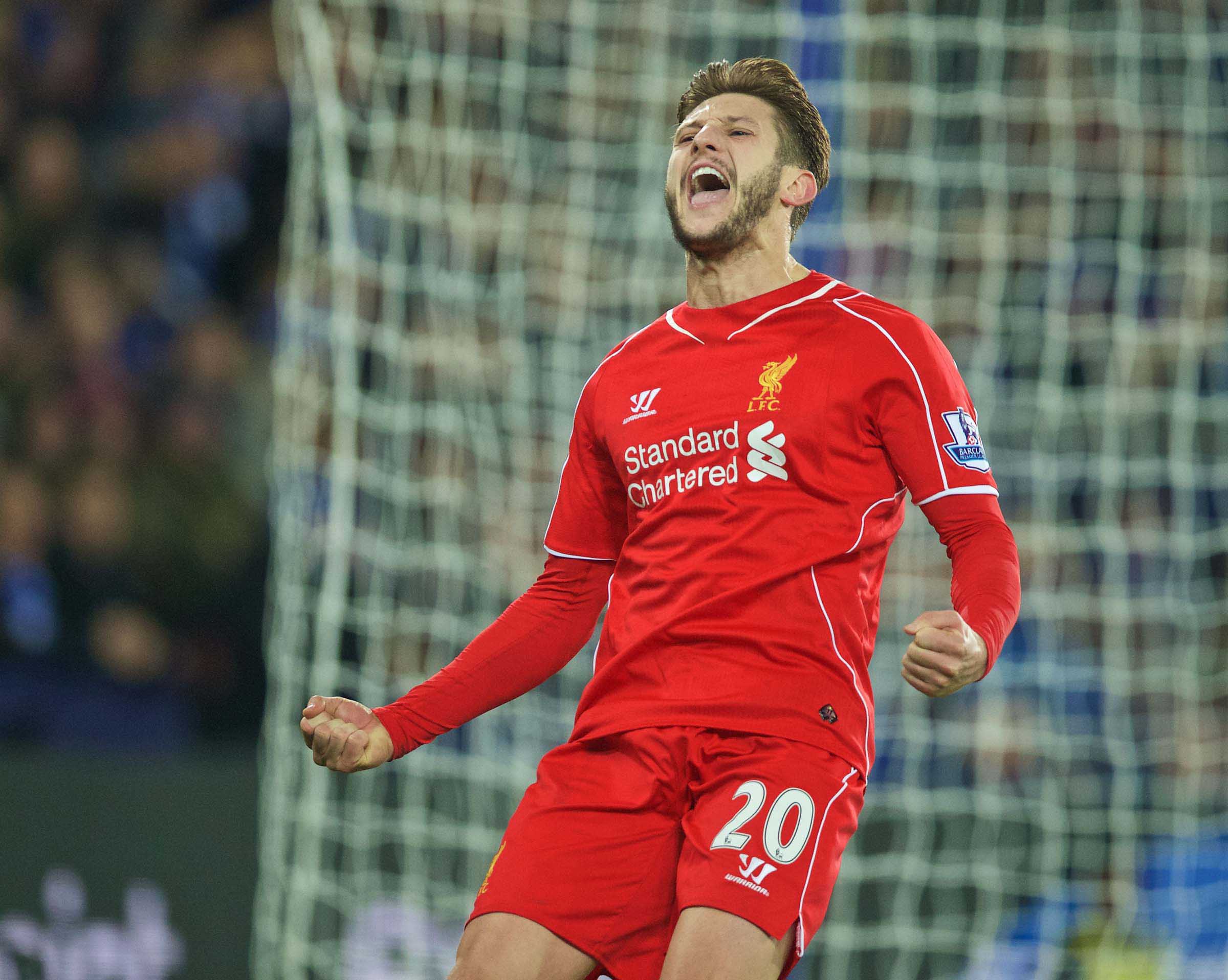 IN an age of entrenched opinion and polarised viewpoints, I think we can all agree that the worst person ever to have lived is Jessie J.
Jessie J, with her faux humility and her emotional hollowness and her hair and her pants. Look at me, she insists. Look at me, as I warble excruciatingly around the scale with all the subtlety of a lump hammer to the goolies. Look at me, as I pointedly waft my face with my hands to make bloody sure you don't miss the sincerity of my non-existent tears.
Really, you don't want to get me started on this. I can already feel my hackles rising. And I don't even know what a hackle is. Some kind of vegetable, I imagine.  It's almost as if a 48-year-old man with a mortgage and a Leonard Cohen fixation isn't her intended target audience.
But, in amongst the narcissism and the generic banality, she got one thing right. And it's a thing that provides a tenuous, though prescient, link to any piece about expensive yet manifestly talented footballers, much like this one.
"Forget about the price tag," she howled, like a faulty smoke alarm.
It's something we're not very good at. We obsess over transfer fees. We agonise over a million pounds here and a million pounds there, as though we're the ones signing the cheques. Which, in a roundabout way, I suppose we are. Though I expect in this day and age multinational football clubs have devised a more sophisticated payment method than one which entails waiting five working days for a crumpled cheque to clear. Probably PayPal or something, I don't know.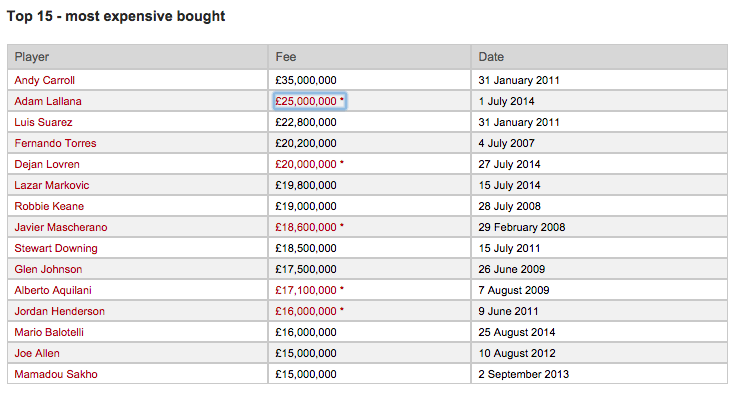 The point, if there is one, is this. It's dull. Football finances are dull. Unless you're an accountant, in which case the prospect of a fresh balance sheet to pore over acts as some kind of fiscal Viagra.
But as the game has expanded and the commercial impetus has become the primary driver, via lucrative sponsorship opportunities, astronomic salaries, obscene broadcasting deals and spiralling ticket prices, financial concerns have become embedded in the football supporter's psyche. It's the way we look at players now.  We talk earnestly of sell-on values and depreciation like we're on commission from AutoTrader.
And while I understand the logic and the necessity of clubs maintaining a sound economic platform, it's not what first captures a child's imagination or inspires the kind of songs that can make a stadium crackle with communal defiance.
Naïve, maybe. But if the alternative is to approach the game with the jaded, joyless agenda of the football monetarist, like a human version of George Osborne, then I'm happy to wear my naivety like a badge.
It ain't about the (uh) cha-ching cha-ching. It ain't about the (yeah) ba-bling ba-bling.
Testify, Jessie. Testify.
https://www.youtube.com/watch?v=0kVOxrIvQZk
So. Adam Lallana, then. Here's someone who could well become an integral part of the Liverpool set-up for the next few years. Someone who is clearly a very good footballer; who, after a disjointed start to his Anfield career, is quietly adjusting to the demands of life at one of the game's major forces. Someone with the facial hair of a sixth former trying to get served in Wetherspoons for the first time.
True, he hasn't consistently set the ground alight like a Coutinho or a Sterling. He hasn't acquired the cult following of a Can. But the signs are there. The confidence in possession, the ability to carry the ball into the heart of the opposition back-line. And the lovely feet. Don't underestimate the loveliness of his feet.
The problem, and it's a depressingly common one, is that whenever Lallana fails to shine the familiar grumbles start to appear.
Not worth the money.
You'd expect more from someone we paid £25 million for.
We could have got Costa/Shaqiri /Reus/Hibbert for that kind of cash.
Arguments we heard throughout Jordan Henderson's first couple of seasons. Arguments that don't really have anything to do with what goes on on a football pitch.
Out of interest, what would an acceptable fee have been for someone like Lallana? An established international. A club captain. A player who can make a difference in games.
£10 million? £15 million? Maybe £20 million? At what point do you decide a line has been crossed? At what precise point do you allow a player's transfer fee to dictate your reaction to him, to colour your thinking so much that it can be pulled out as a stick to beat him with whenever he fails to reach the standards you have arbitrarily set for him.
I'm not sure how it's meant to work. It just seems a bit odd to me.
For what it's worth, I'm decidedly pro-Lallana. I like his movement and his knack of finding space between the lines. I'm hugely impressed by his two-footedness.  His first touch is a joy. Face it, we've all tried to emulate that trademark turn where he receives a ball to feet, instantly Cruyffs it and pirouettes in one movement, then moves away in full command of the play, no doubt cackling like a demented gibbon. Put him alongside Coutinho and you've got two players with genuine game intelligence who, more than anything else, challenge opponents to react, to devise a way to limit their effectiveness. No team likes having to deal with clever players. It's way too inconvenient.
At 26, it feels like Lallana is approaching what should be his peak footballing years. This, too, is a good thing. With the imminent departure of Steven Gerrard, and, potentially, Johnson, Enrique, Lucas, Toure and Lambert, next season's squad could find itself shorn of experienced players. While Lallana may not have been operating at the top level for too long, it's important to have a blend of potential and maturity in your ranks. Alan Hansen's famous, "You can't win anything with kids" remark, one notable outlier aside, reflects a broad reality that still stands.
Don't get me wrong. I'm not trying to claim that Lallana excels every time he pulls the red shirt on. There have been a fair few occasions where he has struggled to impose himself on the game, where his impact appears too easily negated. It is then that he appears a luxury too far. That he looks a bit overawed by the weight of responsibility associated with playing for Liverpool.
And, as some never tire of observing, he lacks real pace. The kind of pace that allows you to take opponents out of the game, opening up the pitch and unbalancing even the most rigid defensive plan. Quick newsflash, lads. Did you ever see Dalglish play? Or Beardsley? Or Fowler? None of them could outsprint a trifle, yet their awareness of everything around them, their anticipation and timing, made them a nightmare to play against. Lallana may not be in that class, but I'm happy to have someone who offers craft and technical aptitude as a default starting point. It makes us a more interesting team.
71 – Adam Lallana created 71 chances (incl. assists) during the 2013/14 Premier League; more than any other English player. Spark.

— OptaJoe (@OptaJoe) May 30, 2014
The biggest concern about Adam Lallana is one that only Brendan Rodgers can resolve. Exactly how do you fit him into the team?
He has, thus far, looked most comfortable playing behind a lone striker, with the freedom to drift in from wide areas and dovetail with Coutinho and Sterling. We saw it in the win over Manchester City, when his commitment and gnarliness revealed another side to his game, and in his two-goal performance against Swansea at Christmas. The return to fitness of Sturridge, as well as Gerrard's impending swansong, makes it difficult to accommodate all three without shifting someone to the nominal wing-back role. Lallana appears ill-suited to this.
Perhaps we need to appreciate the value of a deep squad, something we lacked last season, and accept that the notion of a first choice starting eleven is an outdated one.  Having quality options available allows rotation of players, even systems, with no noticeable fall-off in performance levels. Adam Lallana may not start every game, but nor will Sterling, nor will Ibe, nor will Coutinho, nor will Allen. When called on, though, it's essential we can rely on each to understand their role and to slot in with minimal disruption to the team aesthetic. Going forward, Lallana could have a fundamental part to play in how this Liverpool team develops. You can't put a price on that.
Jessie J knew the score. Perhaps I was too harsh on her. I feel bad about all that stuff now.
Don't talk to me about Ed Sheeran, though. He can sod right off. Knobhead.
[rpfc_recent_posts_from_category meta="true"]
Pics: David Rawcliffe-Propaganda
Like The Anfield Wrap on Facebook