SO, some cruel fucker in the Anfield Wrap office has somehow come to the conclusion that what my delicate, fragile, mental health really needs at this point in my Kyiv recovery is to think about those Redshite bastards and how they have got on this season, and give them a match rating, or a season rating if you like.
I mean, I'm pretty much convinced that I have been diddled with Novichok at some point in the mad supermarket below our hostel there, or at the very least contracted SARS from brushing me teeth with Ukraine tap water, but yer lads sound, I'll give that a go.
I might electrocute myself on my laptop mind you, given that I have sweat literally running down my arms as we speak, but fair play, these fucking ratings won't write themselves, will they? I might as well go and run myself a bath and jump right in with this frigging thing plugged in.
It could be worse, mind you. I could be this poor fucker below: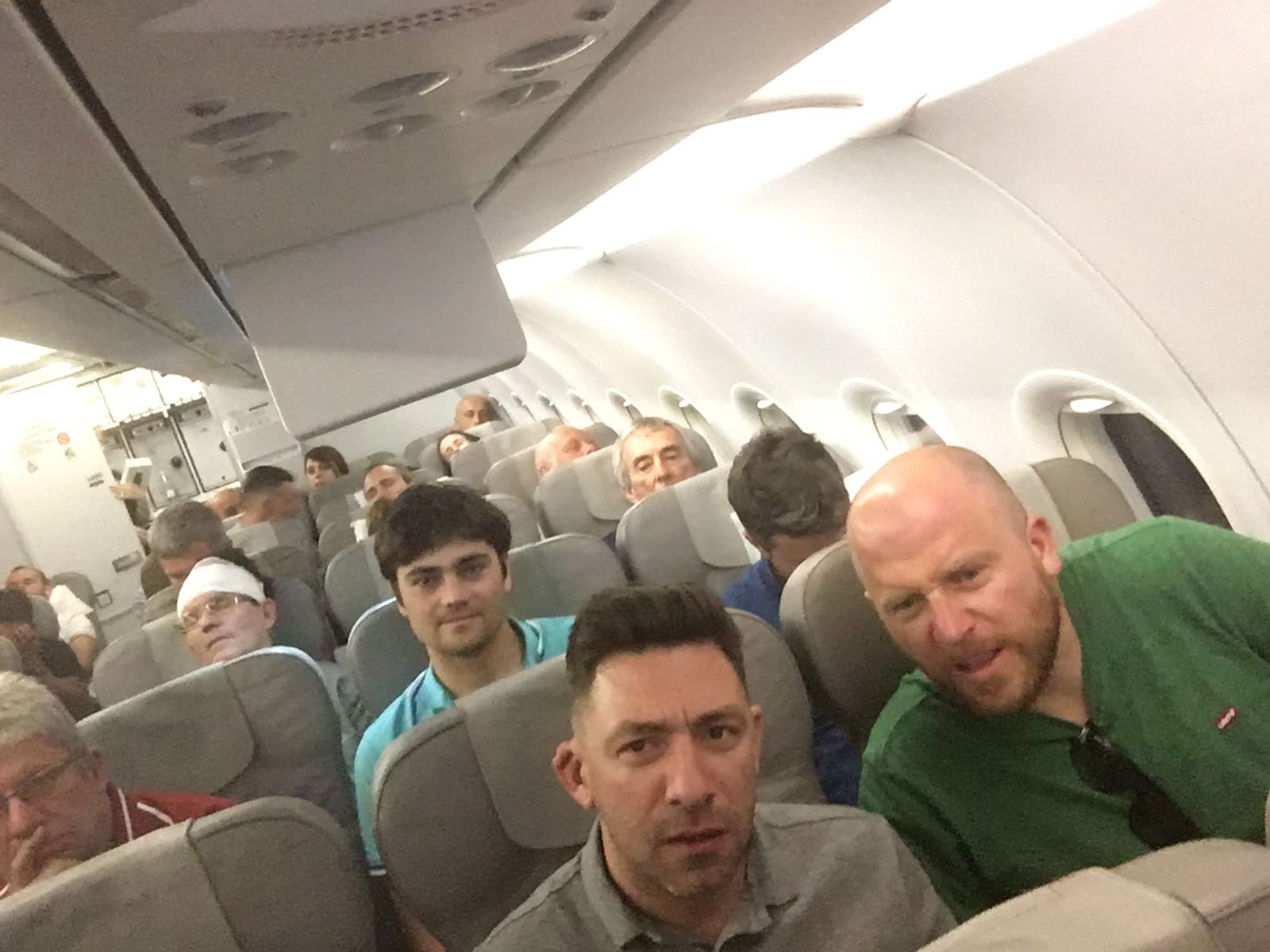 I mean, look at the colour of him, lad. He fell over on our plane him from Ljubljana and cracked his head open. We started to descend over Warsaw so everyone flapped it thinking we wouldn't get to the match, so a call went out for a doctor. Some Brazilian in front of us reckoned he was a brain surgeon, went and had a look at him, wrapped his head up like Martin Skrtel, patted him on the back and told everyone he was sound. As far as I'm aware, no one checked his credentials or that, but he almost certainly fucked that fella off for a weekend at Bernie's there, just so he could get the game on time.
Any road, where else can you start if you don't start with the 'keepers. Fuck this, I'm getting a bevy, I suggest you do to.
Goalkeepers – The Keeper Of The Goal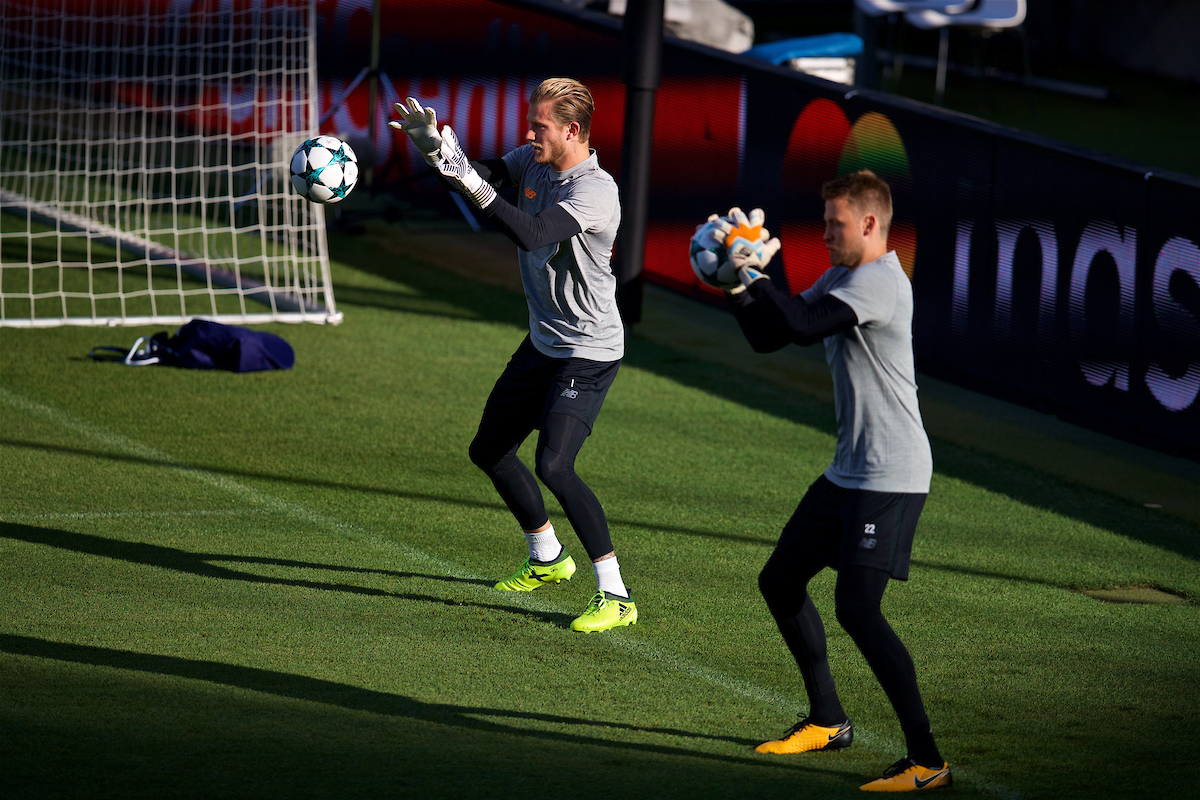 Loris Karius (AKA Lagsi Kagsi, Larius Karius, That Soft Cunt, among others): 5
Fucking hell, I'm getting another bevy.
Played half our league games and all our European games. I remember celebrating his first save of the season and I'm fairly sure I was wearing a big coat when I did it. Speaks volumes that he wasn't considered better than Big Si The Mig to start the season, because by Christ that's some race to the bottom that.
It is hard to look at his season objectively when I can still see visions of him passing it to their lad in front of goal and passing it to the goal with his hands to cost us the European Cup, but I mean what more do you want? There are people knocking about who think we don't need to buy a goalkeeper. Fuck me with a fucking big brush.
This fella might have all the attributes to be a front-foot sweeper keeper, but I'm not sure I have ever seen any other keeper of the goal ever kick a goalkick out for a corner, stop looking at a ball midshot or pass to an unmarked centre forward when you have got away with a few early doors.
It was like playing chicken with a bus, except not realising that the bus is actually a bus, and is able to move, and is literally moving to mow you down in fourth gear, as opposed to a fucking centre forward-shaped statue. Give a goal away = getting run over by a bus. I don't know. You fucking write about him your own self.
Simon Mignolet (AKA Big Si The Mig, Little Miggy, Miggy Smalls, That Soft Cunt, among others): 5
Given everything that's gone on, it's easy to wonder what might have happened if we had kept big Miggy as our number one 'keeper this season, and played him in all our Champions League games. I think it's absolutely reasonable to say that he probably couldn't have done any worse than Larius Karius in the final, but absolutely reasonable to say that we almost certainly wouldn't have got to a Champions League final with this doughnut in our goal.
Say what you want about Karius, but his defenders knew where they stood with him in goal. They knew he would attack the ball, come out for crosses, get out his box. Little Miggy would still be thinking about coming out of his box three hours after the game. Lying in bed, bird asleep next to him. "Keepers!"
That breeds discontent that, that breeds indecision in our defenders. Big Virgil might have snapped his head off you know, if he carried on playing. Probably best for everyone that he didn't, although, now I come to mention it… Never mind.
There are people who will tell you that we don't need to sign a 'keeper. Fucking hell. Stone them people.
Danny Ward (AKA absolutely nothing): N/A
He must be one of two things not to get a game ahead of either of these two herberts above:
1. Absolutely shite
2. Absolutely shite and a massive bellend.
Defence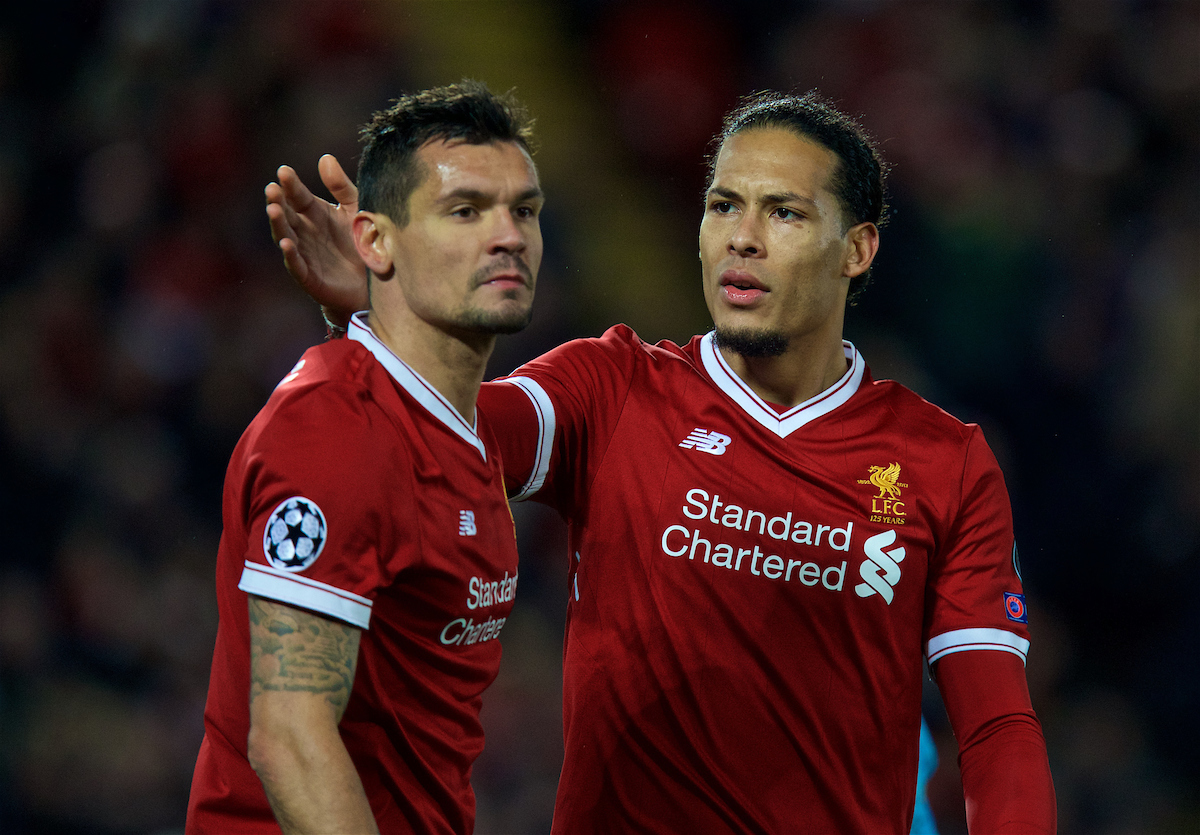 Nathaniel Clyne: N/A
Was out for pretty much the whole season there with an apparent back injury. I had something similar there when I was playing. Yer, went out on the Friday before the Old Trafford, all-grey, Rafa Benitez, greatest day of our lives, 4-1 game. Got absolutely off my pan, woke up off my barnet in the morning, phoned the manager, told him I had woke up with a bit of disc issue, but I would go on a fitness test and let him know how I got on. Went through the process of dragging myself out of bed, getting gym gear on, running a hundred yards down Duke Street before pulling up half dead, limping back to ours, phoning him and telling him I was out for the season. Before bouncing into the shower and out to meet the lads like fucking Keyser Soze. One of them, isn't it?
Joe Gomez: 7
Pitched in well there with Trent, while Nathaniel had a year off, didn't he? To the extent that we didn't really miss Clyne. Had hard lines with injury but another one who is going to be cracking player. Not sure on his beard mind you. Looks a bit too groomed for my liking.
Trent Alexander-Arnold: 8
Pretty incredible season really, wasn't it? Scored a freekick against Hoffenheim when we were struggling like fuck. Had a couple of moments when he got a little exposed, but by Christ is he going to be some player. Manchester City and Real Madrid both targeted him as a weak link and he legged Leroy Sane and Cristiano Ronaldo, and most other fuckers he was pitted against. Looking forward to him winning us all kinds, y'know. That 10 minutes in Rome with him and Ben Woodburner at the end was pretty special, you know.
Dejan Lovren (AKA Degsi, The Lov, Degsi Van Lovren, The Big Dog): 8
A couple of disastrous blots on his copybook aside, namely united Everton and Tottenham, he was pretty fucking good you know. Was incredible in the Champions League later stages alongside Big Virg, particularly both legs against City and against Madrid. Well in, Big Dog. Shall we catch some tubes when you have finished fucking about at the World Cup? Are you even going the World Cup? Either way, giz a bell.
Virgil van Dijk: 9
Scored the sausage against Everton to knock them out of the FA Cup. That's mad, isn't it? Was a pleasure to watch him, you know. Probably the best centre half we have had in at least 10 years. Has got it all. Fairly sure I would be lashing the captain's armband at him for no other reason than I can visualise him lifting loads of cups and leagues with it on his arm. Can't wait to see him again next year. Anyone know where he is going on holiday?
Ragnar Klavan: 6
He's no harm, is he? I like the way we bring him on to shore up a game and go three at the back and they then score loads of goals and draw. That was a particularly nice touch. Would like him to fuck off so we can't bring him on to go three at the back for the last 10 minutes anymore. Fucking loves skiing, lad. Reckon he would be boss to go on an outward bound adventure weekend with. Got an inbuilt compass in his head. SAS fella him, lad.
Joel Matip: 6
I reckon I would quite like to watch him play competitive tennis, you know. Not sure why, I just can't shake the image of him, hunched but straight, tall, but hunched, foot fault wherever he was stood with his big stupid Ideal Standard webs on, arms outstretched asking the question of the umpire. Consistently constricted. Thought he was going to be boss when we signed him.
Alberto Moreno: 6
In fairness, he was better when he played than he ever had been before, but I'll be honest, I thought Klopp had had a stroke when he kept playing him at the start of the season. Had hard lines to get injured when he did but it turned out alright, didn't it? Remembered who he was against Sevilla away for a bit there, didn't he? Never trust a wild dog. When your back's turned it will bite your cock off, or something.
Andy Robertson: 9
Mad the way he didn't get his game, isn't it? Played one game early on and was boss and then got fucked off till Crimbo. In fairness to Kloppo, he did love lashing it in the box at every opportunity, didn't he? In fairness to Kloppo, making him bide his time and learn his trade looks to have worked out pretty well, really. Since he broke into the team he has been exemplary. His character and work rate are the stuff of Scousers' dreams. His personality and the way he conducts himself is a credit to his upbringing, his family. A superstar, a role model and a half. You will do for me, mate.
Midfield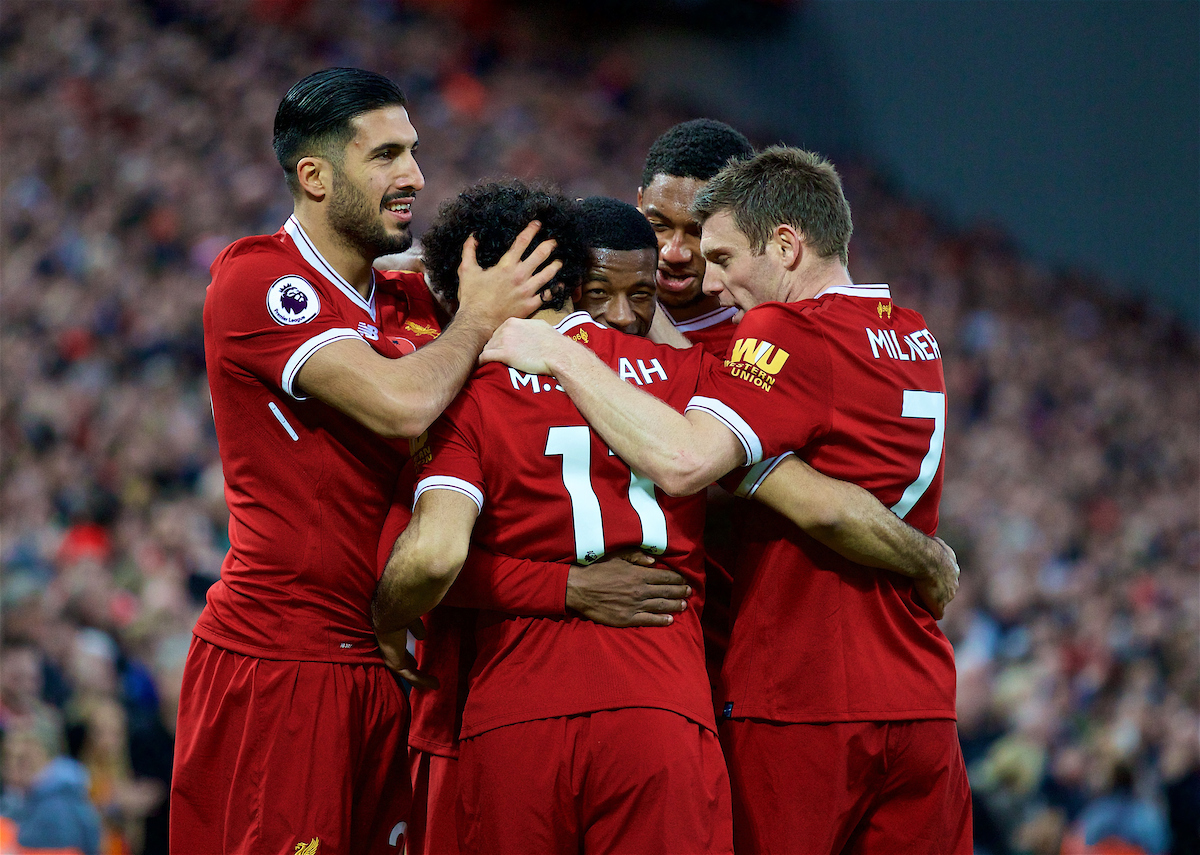 Georginio Wijnaldum: 8
Boss arse at times. Such a good player at times, he leaves you a little frustrated as he should almost be a great. Did well.
James Milner: 8
Thought Klopp had had a stroke at the start of the season when he said he was going to be a midfielder and Albie was going to play left back. I mean, he hasn't been a centre mid in his life. Went on to be centre mid loads and get more assists in a season than any player in the history of the Champions League or something. Runs more than Mo Farah, probably couldn't be arsed with Quorn.
Jordan Henderson: 8
He's a pretty good player, y'know. If you are an internet "Henderson is shite" fella, do me a favour and go put your head in the freezer. If needs be, lash some peas so there is room. Maybe put the oven on and lash some chips in. I'm not interested. Glad we have signed someone to play when he can't or to compete directly with him for a game in front of our centre halves, because we struggled like fuck when he wasn't available this season.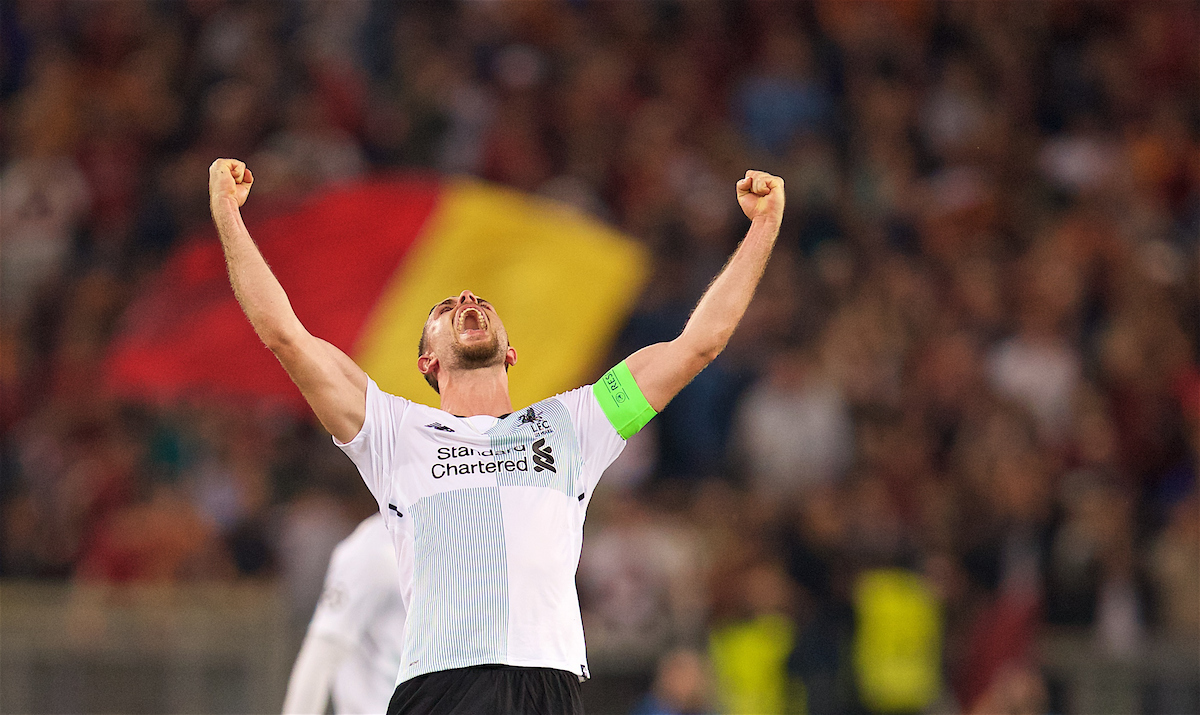 Adam Lallana: N/A
It's been a long time since he was any good, you know. In that time, he has had a fucking ludicrous haircut. Hope he comes back next year but I reckon he has got a massive big question mark floating over his head.
Alex Oxlade-Chamberlain: 8
Oh lad. Had hard lines there, didn't you? When he first signed I thought we had not only signed a fucking jinx, but also a bit of a dead head. Anything but. His movement and positional sense was great there second half of the season. Was just getting into his stride when he got injured. Another lad who restores your faith in footballers as rational and reasonable and lovely human beings. Can't wait till he is back. Go 'ed, lad.
Emre Can: 8
Why hasn't he announced what he is doing yet? I mean the season has ended for fuck's sake. Unless he is still making his mind up? Imagine going for a meal with him.
What are you having, lad? Struggling y'know. Can't choose between the fillet steak and the carbonara. I don't know lad, they both sound nice. What do you reckon? Well I can cook both at home, and I did have eggs for me dinner, but I don't know what to do. Get both, lad. I can't do that. Waiter gets off. Comes back, gets off. Goes home. Fucking hell. Dairylea on toast again in ours. Fuck's sake, Emre.
It would be quite funny if he hadn't signed anything and ended up getting injured in some freak hair gel incident, ended up like blind Momo Sissoko. Had to train on his own on Buckley Hill, scratching for a game while his eyesight come back. Emre giz it, giz it, giz it. Fuck's sake Emre, pass the fucking thing will yer, yer big crab.
Forwards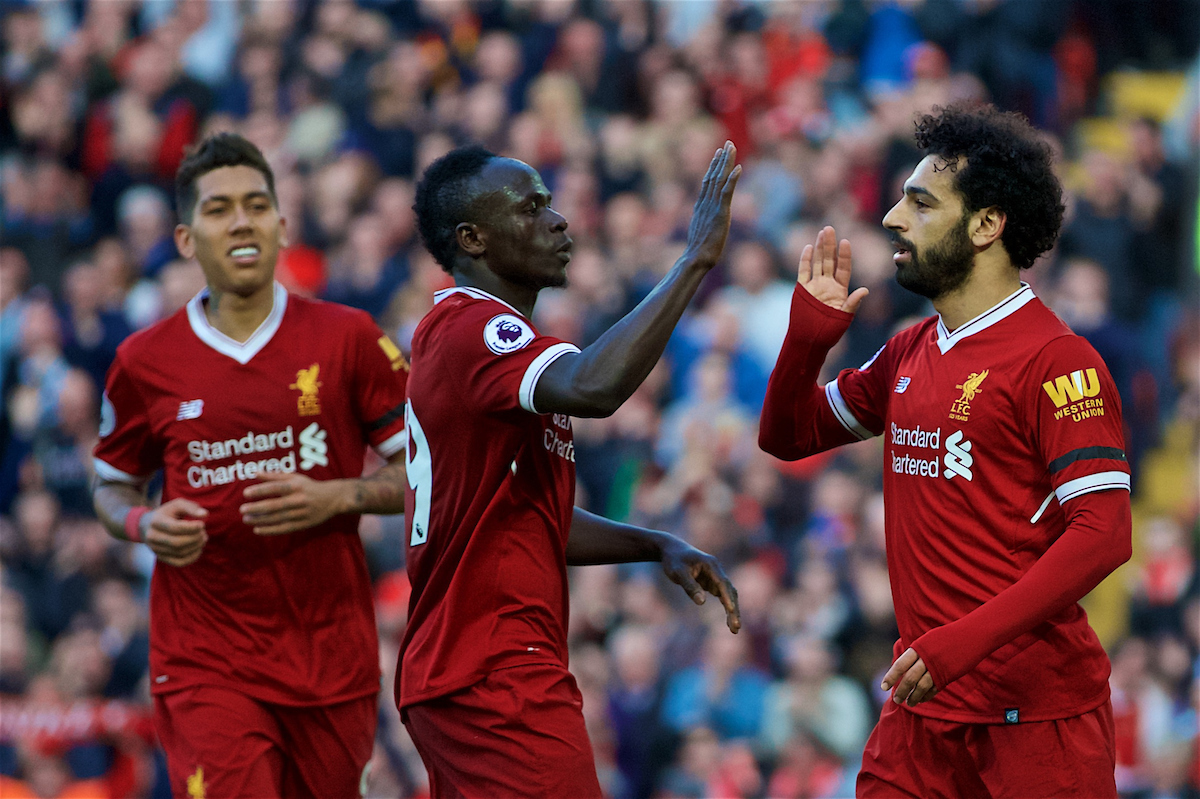 Danny Ings: 5
It's a nice story that, after all the adversity, he has come back and started games for The Reds and scored, and that. Nice. That said, if we bring him on to play as a winger ever again I might run on the pitch and do both his knees simultaneously. It's obviously, horrifically, not his position. His cameo against Roma at home was nightmare inducing. Shall we send him to Ste Gerrard to bang 50 goals and be a hero? Yer go 'ed, then. He's almost certainly got a tattoo of the Queen on his back somewhere.
Ben Woodburn: 6
He gets two extra points from the standing start of four. First one was for his celebration with Trent in Rome. He went off his barnet, was boss to see. Second one was a still shot from the aftermath of the final. Just seen him with Trent, hand on his shoulder, consoling his best mate. Make him captain, please. Looking forward to watching him play, sooner the better, unless we are going to keep him as a secret weapon for the rest of his life.
Dominic Solanke: 6
Was so happy for him to bang in the last game of the season. He was obviously scratching for it. Thought he was pretty good you know, as an option off the bench. Good enough to be our first option off the bench? Probably not at this point. But could easily have bagged 10 goals there this season. I hope he stays around next year to see if he can kick on. I'd rather have a big bowl of him than one of Divock Origi, to be honest with you.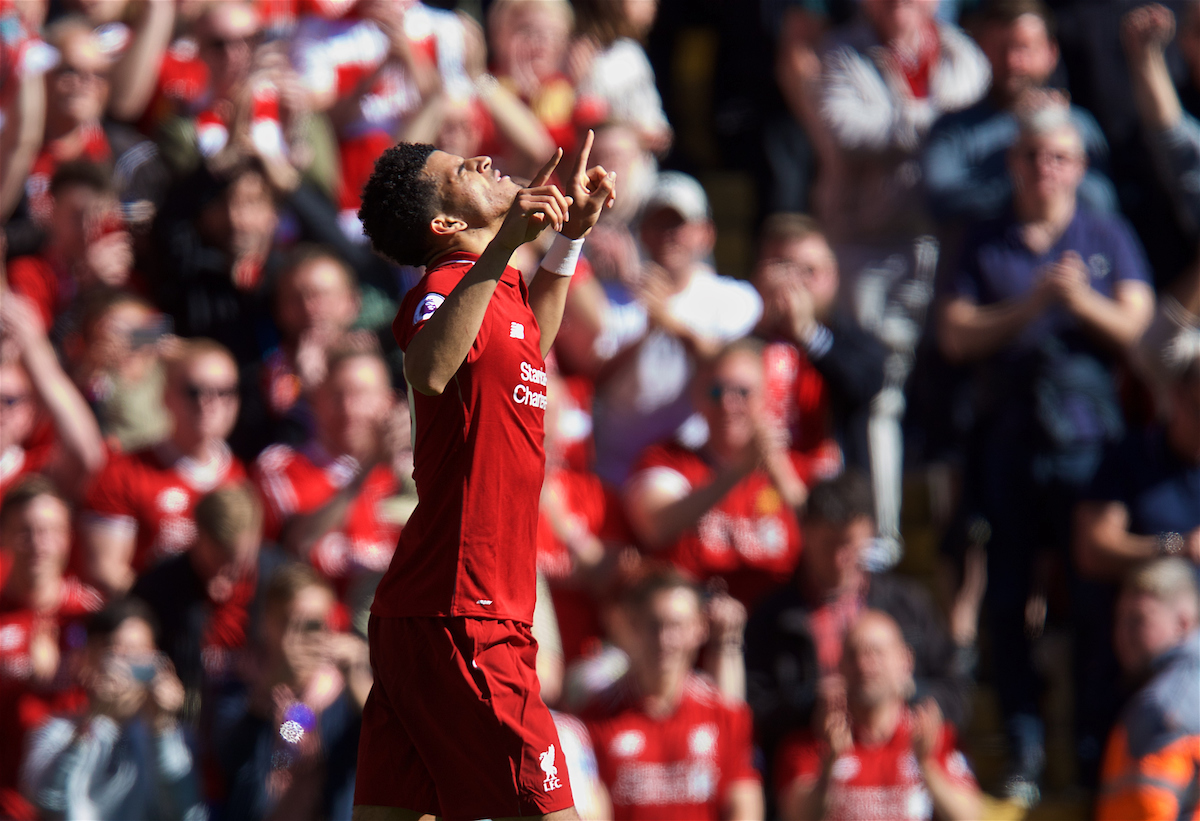 Roberto Firmino: 9
Deserved to win something there this season, didn't he? He was awesome, a joy to watch, a bundle of work rate, goals, celebrations, looking the wrong way. Like playing Momo in his pomp upfront when we didn't have the ball. Not out of place with Owen, Fowler or Torres when we did. Needs an understudy or a possible partner, or an alternative, because if he gets injured we are buggered.
Sadio Mane: 9
Remember when he booted that shithouse of a 'keeper right in the chops? That was mad, wasn't it? For a lad who struggled for form, he hasn't half been boss. The last 10 games of the season he has been outstanding. Imagine him with all these new little mad heads we are signing running around all over the gaff. Imagine our forward line with an upgraded midfield? Love his needle, love his celebration copying, love his goals, his face, his rig out in the Asda. Love him, la.
Mohamed Salah: 10
I'm sat here at the minute, half pissed at this stage, listening to Adam Melia's Kyiv playlist "Kiev Boys". It is without doubt a banger fest. One of our official Kyiv anthems as guided by Adam Melia turned out to be I Love You Always Forever by Donna Lewis and it has just come on. Specifically, the middle eight. It is a middle eight that deserves attention. It deserves to be turned into a song.
When I hear it I think of Mo Salah and his boss hair stood in front of our end at City, or banging that back-post volley at Stoke, or through on goal against Roma, or this or that or the other. I think of my mates and the trip of a lifetime we have just been on. I think of the possibilities that next year brings and I can't fucking wait for the season to start. Sing it now in your own head and I defy you to not want to sing it at the top of your voice:
Say you'll love, love me forever,
Never stop, never whatever,
Near and far and always and everywhere and everything,
Say you'll love, love me forever,
Never stop, never whatever,
Near and far and always and everywhere and everything.
Salah this season has been phenomenal. Up there with the best individual seasons I have ever seen. It was ridiculous at times. Sometimes, you experience greatness. We experienced it this year and all we can say is we hope it continues for a long time. He is a superstar. He is our superstar.
As a great man once said, I hope he gets fit for the World Cup, qualifies to play Spain and arranges for the missing end of the Sphinx's nose to be smashed on the head of that cunt who plays centre half for the white shite. "Do me a favour lad, fuck off," as he is smashed into smithereens by an ancient relic.
Quite poetic that, isn't it?
"Do you all think we are going to buy a first choice goalkeeper?" 🗣

"Yes, i think we have to." ✅

✍🏻Subscribe to listen to our transfer shows, immediate new signing reaction specials and more this summer: https://t.co/sAYhSu6Qag pic.twitter.com/KXwBpV89gd

— The Anfield Wrap (@TheAnfieldWrap) 30 May 2018
Recent Posts:
[rpfc_recent_posts_from_category meta="true"]
Pics: David Rawcliffe-Propaganda Photo
Like The Anfield Wrap on Facebook