I feel duty bound to write this.
I hoped my last piece would be the end. The article I could retire on after a European Cup win.
The movie didn't go the way I hoped, or expected.
I've not long woken up and wandered into Twitter. It's an incredible scene and completely predictable. I saw Evertonians liking my tweets yesterday, keeping them to one side in case we got beaten. In case my confidence and hubris was misplaced.
They're happy today. The supporters of all the other teams are happy today. They can have it.
But imagine that. Imagine if you're happiness depended on someone else's misery.
I know you're sad. I'm sad as well. I said before the game that we'd destroy them if we turned up, but we didn't. Not really. Not any of us. There's a question mark over so many things — not least my own record at finals and whether I should just stop going to them.
But what are we in this for? Success? Victory? Trophies?
I'm in this for the last three days.
I'm in this for dancing in airports and singing in train stations.
I'm in this for fun, laughter and pure, unadulterated joy. I'm in this for meeting you, saying hello and having a drink in some far foreign land together, disbelieving that this can all be real.
They can never take that away from me, from us.
We still had an absolute ball. We still went to a European Cup final.
It won't be remembered though. Not like Istanbul. Like it or not, but we all only remember the winners. First is first and second is nowhere. We finished nowhere, make no mistake. We were destroyed by the masters. By the ultimate warriors. There was a moment around the 60th minute when I knew it was all over, but I didn't want to let on to anyone near me.
Sergio Ramos just sat on the floor.
In the middle of a European Cup final he just sat on the floor and looked at the referee. It was like peak Steven Gerrard on speed.
That's why they've won three European Cups on the run.
They won because their first substitute is a lad who can score an overhead kick in a European Cup final, and our two subs are lads who haven't run for months.
We can't afford to lose one of the best players in the world after 20 minutes. They've got about 20 of them.
We said going into the game that we needed to score four to win. We said that if we turned up as the best version of ourselves we'd beat them.
We didn't do either.
So, what now? What are your choices?
Be very clear, what you do next is a choice.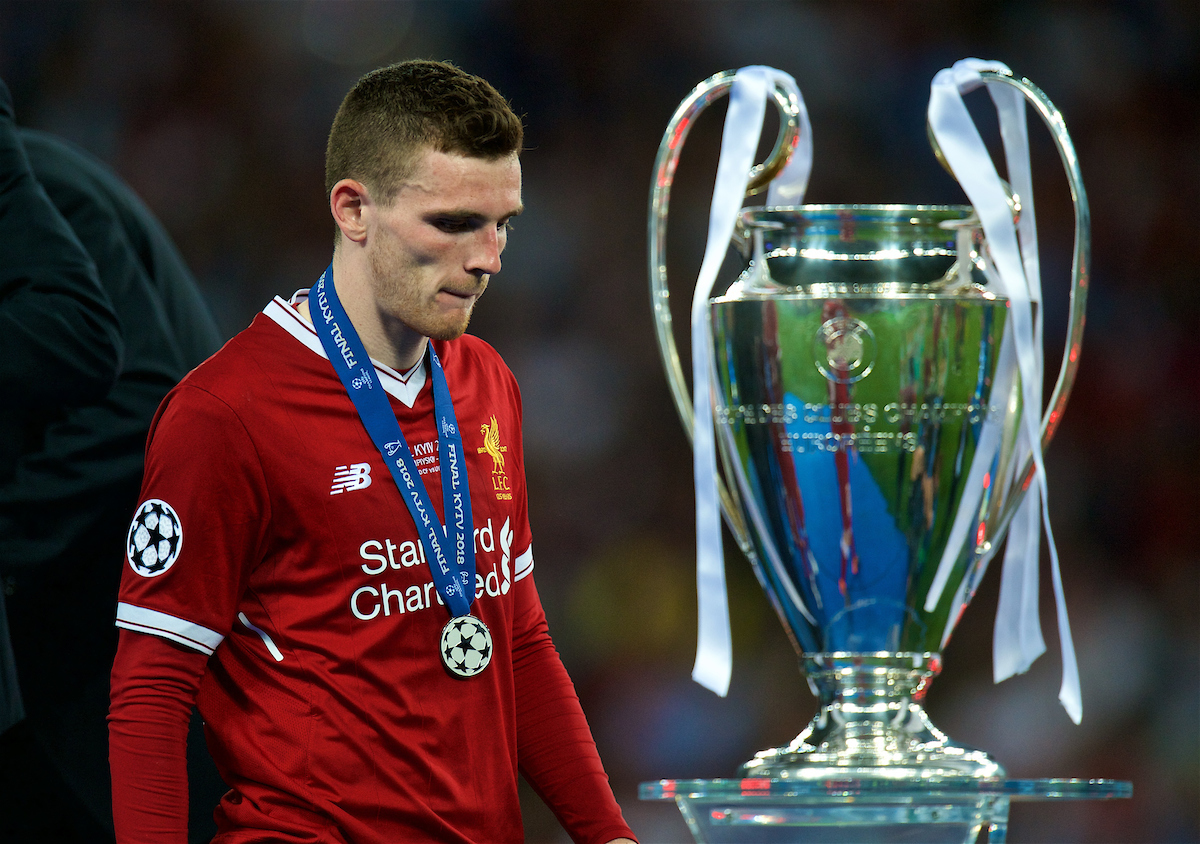 Whether you laugh or cry is up to you, nobody else. Whether people taking the piss out of you for being confident of a win and enjoying yourself upsets you or makes you laugh is up to you.
I haven't got time to reply to everyone individually on Twitter who's taking the piss out of me, I'd be there for a year. Today they get to laugh. They get to call me whatever they want and to enjoy themselves.
But what they don't realise is that I'm still laughing. I'm still away on a holiday with my best mates getting drunk and singing while they're sitting at home reading this. Their lives are spent watching us have fun and being bitter about it. I feel bad for them all. I feel sorry for everyone whose lives are built around the failure of others.
That's not us. We're in it for us to win and to enjoy every second along the way.
We'll come back, bigger and better than ever having had this experience.
They'll revel in it for a few days, but deep down they know. Deep down they realise this team got to a European Cup final with 11 players. Imagine what it would be like if our first sub was Gareth Bale.
They know that Naby Keita joins us in the summer and makes us better. They know that, regardless of losing this game, this is just the start.
It amazes me how many people are revelling in this as though it's the end of the story.
It's not.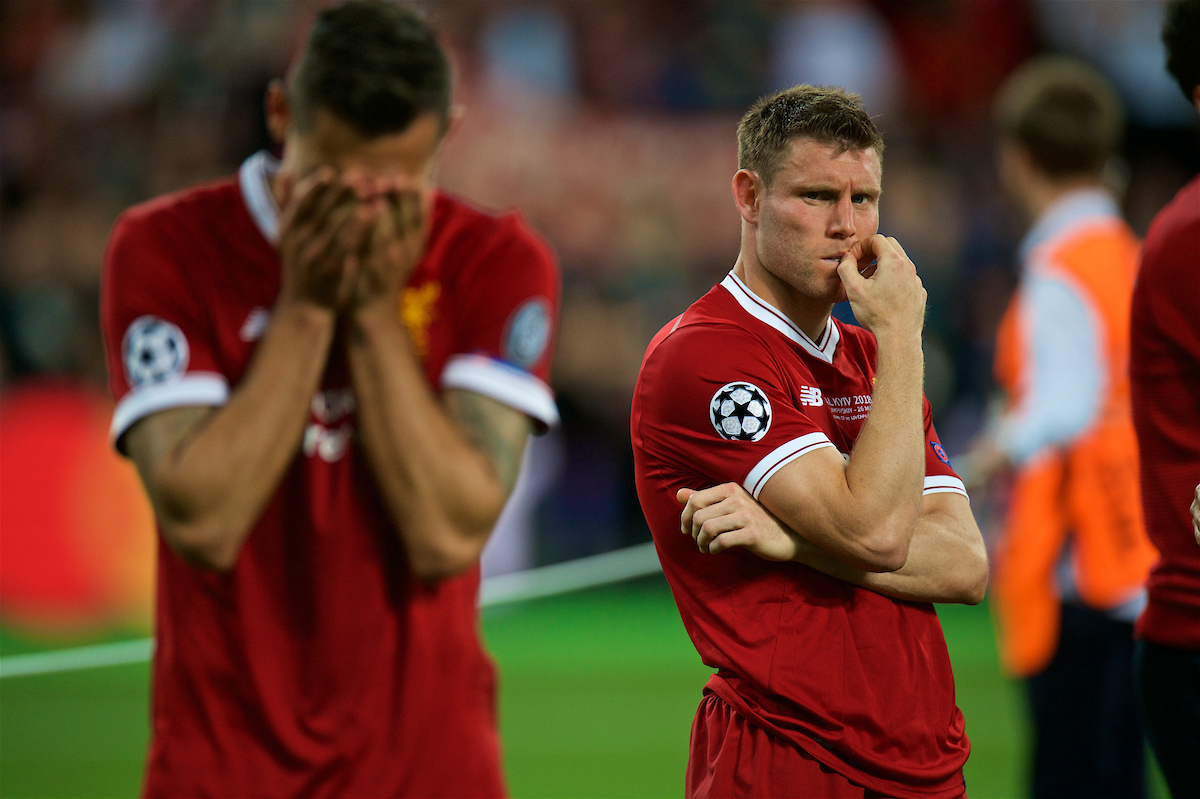 This is the Empire Strikes Back. This is the middle of the trilogy. This is the part where the world crushes your soul to make sure that when you come back you savour every second.
Winning is always better when you've tasted defeat. Unbeaten boxers are great, but they're not my favourites. My favourites are all of the people who've had to pick themselves up from the floor when they didn't think they had it in them. The fighters who refuse to submit.
You have a choice now. Pick yourself up and face the world or don't. It's up to you. All I can tell you is that I'm picking myself up. Im going for a drink with my best mates and talking about all the laughs we've had along the way. I'm walking down the street with my shoulders back and my head held high, proud of Jürgen Klopp and the team he's created. Proud of the football we've played, the goals we've scored and the games we've won. Proud of you, proud of me and proud of the Mighty Reds.
We lost a game of football, I got that wrong. I said we'd win and we didn't. But I wouldn't change a second of it. It makes me laugh that people don't think I know what I'm doing when I post super confident messages on the internet. As if they don't realise that I know I'm exposing myself for whenever we lose, when I know that we all lose sooner or later. Failure is guaranteed at some point.
I'll never change. I would do it all again and I will do it all again. I will keep putting myself on the line. I will keep risking defeat in the knowledge that one day, one glorious day, it will all be worth it. I will keep battling, never quitting, never giving in. Never allowing the world to keep me on my knees. Always getting up one more time, and helping those around me to stand up with me.
I talked in my pre-match piece about being winners. The bit I didn't say was that the best winners know how to lose. They know how to pick themselves up off the floor, congratulate the victors and keep moving forward.
We'll keep moving forward. Together. A team united in defeat. A family making sure everyone is ok. Safe in the knowledge that our day will come. Failure can't beat persistence. We will win. Sooner or later.
Smile today. Remember the goals, the celebrations and the songs. Remember how glorious this has been. Remind yourself that this is just another step on the journey. There isn't an end. There are only moments. Stepping stones on the road.
There isn't a destination, all we can do is make sure we enjoy the adventure. Wherever you are now, choose to enjoy what we've had. Choose to focus on the positives.
I know it's hard, that's part of the game. If it wasn't hard it wouldn't be worth playing.
But just remember that this isn't the end.
This is just the beginning.
— The Anfield Wrap (@TheAnfieldWrap) 26 May 2018
Recent Posts:
[rpfc_recent_posts_from_category meta="true"]
Pics: David Rawcliffe-Propaganda Photo
Like The Anfield Wrap on Facebook