WE decided to ask Anfield Wrap contributors what they would do this summer with clubs that weren't their own; how they would resurrect Aston Villa? How can Arsenal make the next step? Who would you hire and who would you fire?
Each got to advise, be Director Of Football or even take the reins at the club in question. And of course, we asked Dave Downie to do Liverpool.
You can read the others here:
Chelsea – Mike Nevin
Atko and his clever ideas.
I was alright with You Are The Boss until the "boss" bit. I would have preferred You Are The Ref, reminding me of the iconic footy cartoon from Shoot magazine. As an Evertonian, Dave Downie, though an atypical Blue, would be "boss" at You Are The Ref.
Anyway, back to the task in hand. What is the remit here as I trawl back through my emails? You are the manager/director of football etc…
I like to work in a vacuum. I'm not fussy on managing people, on the premise that most people are dickheads and being in charge is overrated.
And then in the random draw I get Chelsea. No Premier League club underwhelms me like Chelsea. No club is radically more different, or less interesting in the modern era than moneybags, nouveau riche Chelsea.
Chelsea in the 80s were sound. Generally bankrupt, playing in a Spartan relic of a stadium with a perimeter track that made a trip there resemble Steaua Bucharest away was okay by me. You would generally risk getting your head
kicked in by their "salty" but traditional, loyal support, but it was better than having a load of toffs wearing Hackett polos and Hugo Boss briefs wave £20 notes in your face.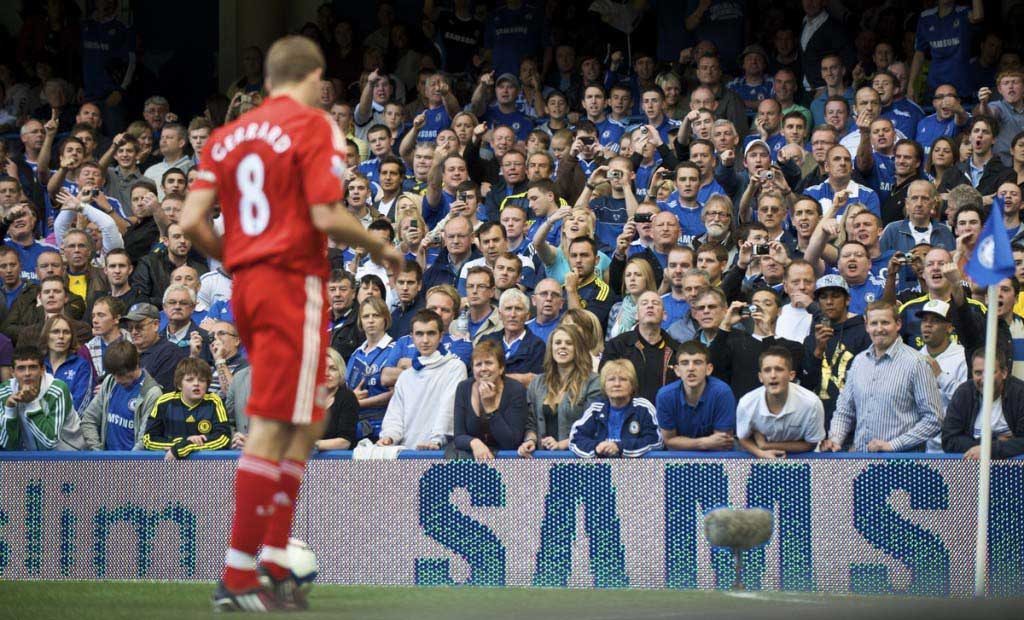 Working out Roman Abramovich is going to be an issue. His vacant, befuddled expression fascinates me. How can a man of such riches resemble the village idiot in a bad cardie? I'm going to find it difficult working for him, but Rafa managed it, so here goes.
I'm going in as director of football. I can't be arsed with the management as it would mean mixing with knobhead footballers and telling them to take their Dre beats wireless headphones off. I'll leave all that shit to this new fella Antonio Conte, but I'll call the shots from the sauna in the Chelsea Village Hotel.
Ins and the outs:
This is where I'll have a better idea than Conte, so no room for delegation here. He'll be looking at the squad and thinking there's quality players here and no need for major overhaul. But Chelsea were crap last season and it wasn't just because José got bulleted after falling out with the overly-keen lady physio.
They managed to raise themselves to put in a performance against Spurs, but therein lies the rub. Motivation was an issue all season. Too many big-headed football tourists in that team who only play when it suits. However, I can't get rid of them all in one go.
As much as Diego Costa and Nemanja Matic dropped their standards, I'm making Cesc Fabregas – who is past his best anyway – the sacrificial mercenary lamb. I'd have been tempted to send Eden Hazard packing as well, but he seemed to re-find himself towards the end of the season and he's still my best player.
I'm bombing out John Terry. It's time to go for John, and for Branislav Ivanovic. Gary Cahill isn't good enough if we're going to be winning Champions Leagues at some stage, so it's complete overhaul in defence. Thibaut Courtois suffered a little last season and short, of making him wear a skull-cap, only a new rearguard ahead of him is going to get him back on top form.
I'm replacing the Fabregas creativity with Philippe Coutinho from Liverpool. Not many people have noticed but he's had a gob on him since Jürgen Klopp took over. He's ready for the next level and needs to win stuff. His Mrs has said she's kicking him out if he comes home with another fuckin' Golden Samba, so it's a move for him at the right time.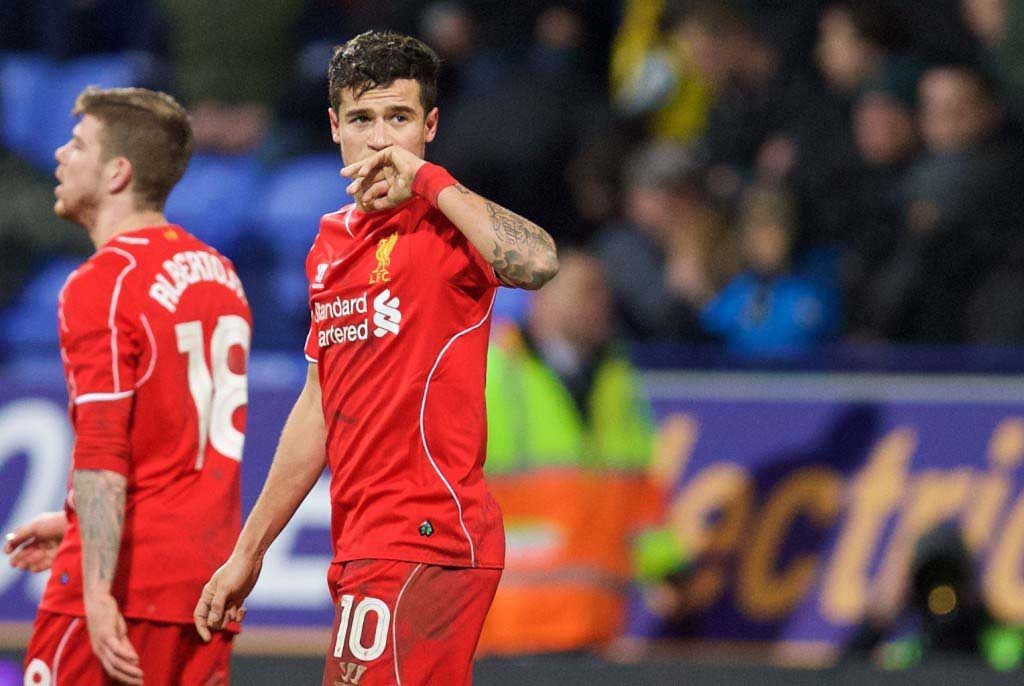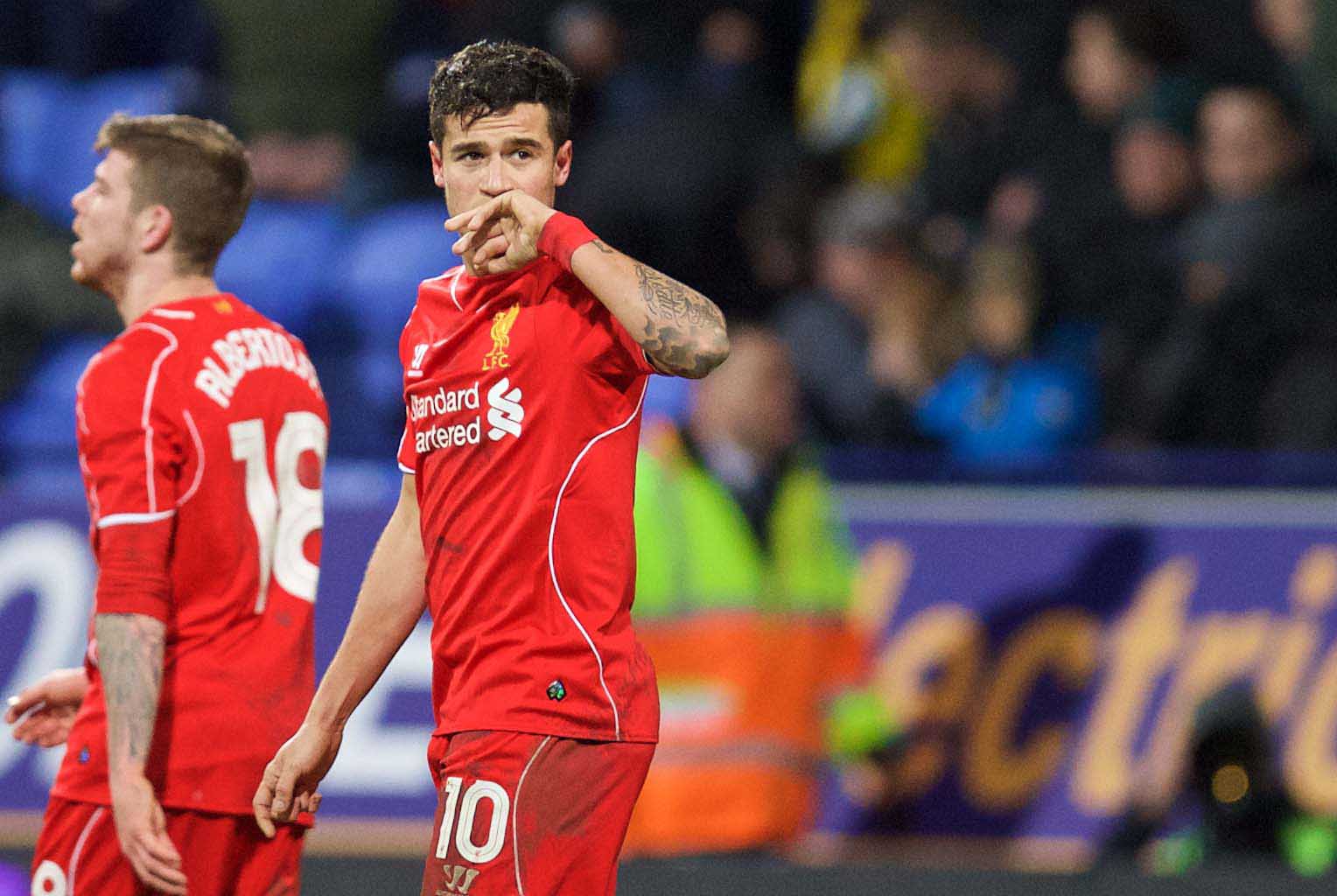 At the back, I'm going all out for a depressed Diego Godin, and throwing a wad of cash and a boutique for his Mrs at Mats Hummels. At full back, Juve's Stephan Lichtsteiner is a bit of a punt, but comes on Conte's recommendation.
Costa needs a kick up the backside and some competition for his place up front, so we're bringing in Jamie Vardy to complete his rags to literal riches story. He'll be easily seduced by the wage increase. Dirty, I know, but that's the Prem for you.
Desired shape and approach:
I'll leave most of this to Conte. Undoubtedly it will be a 4-2–3-1 for the most part. There seems to be an attempt to give 4-4-2 a new modernism, but it seems like fad.
The approach though will be different. Gus Hiddink didn't quite manage to shake off all Mourinho's negativity even though we looked like conceding all season.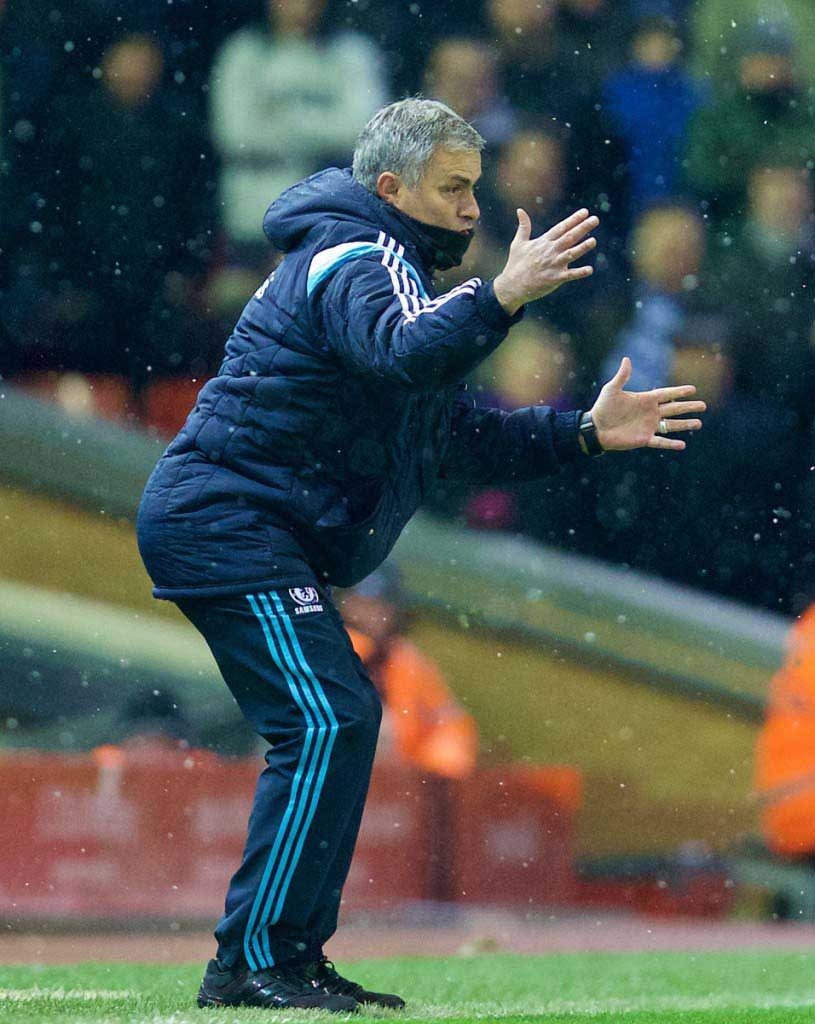 With a revamped back four and a happier keeper, I'll be demanding that attacking football is at the heart of our philosophy.
As the old song goes, Blue is the colour, football is the game. I'm not sure any of the lyrics mention buses getting parked. Mind you, I'll have my eye on Conte if he starts bringing in all this catenaccio stuff.
Priorities:
The league title. Obviously. It's the only thing we're in that's worth winning. The FA Cup has lost any relevance since our own Dennis Wise put his baby in it.
We'll be making Willian team and club captain. He's got big shoes to fill on that score, but he seems a nice lad, a good player and tries hard. We're trying to instil those virtues into the club as we've become quietly detested over recent years.
A little humility goes a long way in football, even if your wallet is as fat as Ivanovich's arse.