WE decided to ask Anfield Wrap contributors what they would do this summer with clubs that weren't their own; how they would resurrect the likes of Aston Villa, how Arsenal make the next step, that kind of thing.
Each got to advise, be Director Of Football or even take the reins at the club in question. And of course, we asked Dave Downie to do Liverpool.
You can read the others here:
Everton – Karl Coppack
(I knew I'd get Everton. Bloody knew it. Ah well, here goes).
Dear Supporters and Bill,
It is both and honour and a privilege to take over the managerial reins at such an esteemed club as Everton. We are going to have some great times together as we build on upon our impressive history and achievement.
Before I begin, let me address the naysayers who have already judged me by my 40-year dalliance with the other club in the city and their baseless accusations, accusing me of only being here to rid the division of the club. I assure you that nothing could be further from the truth. I am here to serve and my bona fides and professionalism far outweigh the restrictions of my previous support.
Indeed, my time in football (Croxteth County Primary v Rudston Road, 1978 – unused sub) has given me the experience to manage this side. It is also worth recording that I have several good Blue friends, have been to the ground more than a good many Evertonians and I went to the same school as Bill Kenwright (several decades apart).
Bill said that taking me on would be alright and he'd swing it with the hardcore support using his natural verve and vivacity.
I come to fix Everton; not to bury them. Here's how:
Firstly, the let's look at the culture. Not good is it? The fans seemed to have it in for my predecessor despite his two semi-finals last season (the same, let's remember, as the Nivea salesmen – I'm getting into this – across the park in 2015), claiming that the club have not delivered. They're right, of course. Too many times you've turned up at big games full of shouting and promise only to see us skulk off the pitch in disgrace when the going got tough.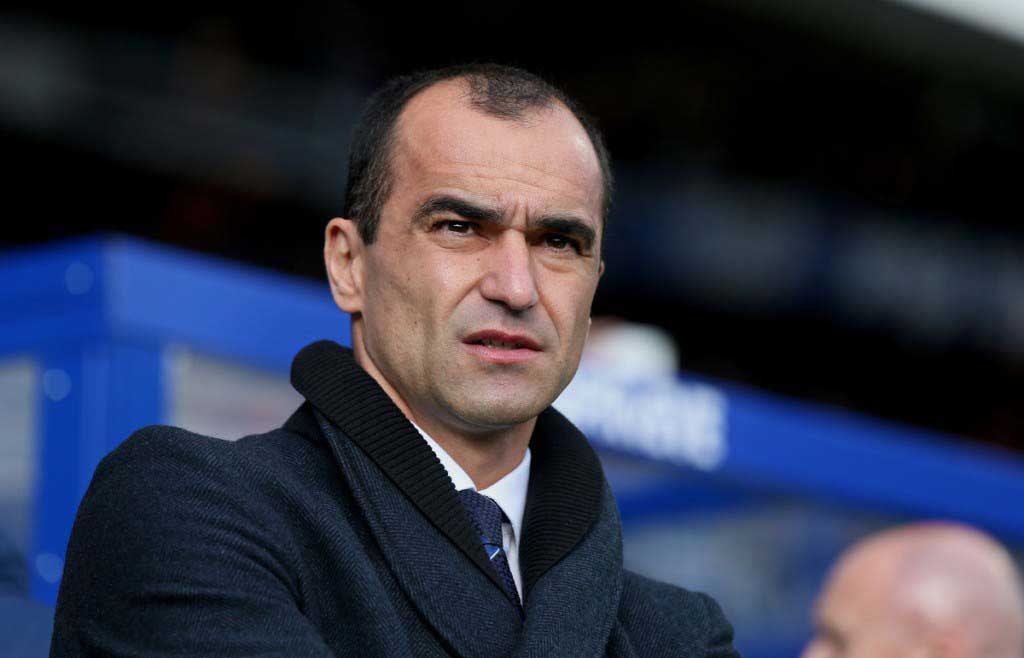 Maybe this is due to a fear of winning, or it could point to sheer lack of ambition. United did you in the semi in injury time when the team had already settled for penalties. Similarly, you were a goal up against City and collapsed like a wet cake when the reality of the situation kicked in.
That needs to change. Maybe there's a lack of belief when you approach the final hurdle. United were there for the taking. City had crumbled against most domestic teams this season but Everton couldn't capitalise at all. Why is that? Tiredness? A culture of mediocrity? I'm not sure.
But what of the team?
As I've said, those cynical amongst you might suggest that I'm here to relegate you and would bring in some Draconian measures such as selling Joel Robles to bring back Tim Howard, but we're above that here.
This is the strangest Everton squad I've ever seen. It looks okay on paper. Lukaku, should he stay, is the best striker you've had in ages, the defence could be relatively solid once someone solves the Stones conundrum, and there's a bit of pace down the sides. However, despite scoring more than United you've conceded 55 goals and finished only 10 points above the relegation places. That's only three defeats away from serious trouble and no 'on paper' evaluation can disguise that. There are few positives to take from that league season.
The Times podcast last week made the point that Martinez began to lose the home support over John Stones' transfer request, claiming that the centre back had done it in error, stating: "The transfer request was something he didn't mean to do". I'm not sure how you can do that, but it's an example of how one event can completely derail a club. Neither manager not player have been the same since.


In many ways, Stones is the classic young English player – gifted but lacking in terms of development and overly proportioned in hype. He's a good prospect and capable of strong performances, but he's not a great player. Not yet. With a steady work rate and a positive attitude he could easily become a seasoned international as the tools are all there. And therein lies the problem. He's already an international. He's nothing like arrived yet – not really -but this is a country and culture where the tiniest bit of talent is leapt upon by an expectant media and subsequently fuelled and fuelled.
Before you know it, plinths are built in readiness. When he makes mistakes – as he's always going to do, given his experience (just 68 Premier League appearances) – he suddenly becomes 'a problem' and there's handwringing on radio phone-ins (if it's possible to handwring on the radio).
Ordinarily his age would be used in mitigation, but this is a time where players are either brilliant or busted with no middle ground. The lad's a few days shy of his 22nd birthday and he's expected to live up to a hype that isn't of his own making.
His main issue is bringing the ball out. Everyone loves to see that. A centre back marching out with the ball and giving the opposing midfield a problem is a glorious sight. The trouble is, the actual defending part of his job has been forgotten as he's trying to be Beckenbauer at a club which mostly just needs him to just clear his lines when under threat.
It's like a centre forward working on his celebrations in training and not bothering with the scoring part. The club need to get him working on the basics and help improve his decision making rather than shoving his face on posters and talking about a grand new era. There's definitely a talent there but it needs to be managed better than it is.
So, what about transfers?
Well, clearly the forward line is a concern. It looks like major surgery is required given that Arouna Kone is 32 now and Oumar Niasse is…well, I'm not sure what purpose he serves.
There's doubt about Lukaku's future as it seems he's hawking himself around the Champions League clubs. He's going to be a big miss as he's the focal point rather than being a 'plus one' striker. If the club are keen to have a well-built Belgian up front there may be one available on the other side of the park soon. In any case, that's three strikers before you even start to look at the rest of the pitch and I doubt there'll be much cash for a full starting 11 dream list.


Maybe that should be the extent of the summer spending and see how that goes. There's talent coming through in the shape of Kieran Dowell, Jonjoe Kenny and Tom Davies, so they should be given a chance in the cups and the last 10 minutes of league games. Given time gradually though. Not simply thrown in.
The midfield could do with bolstering but the key issue appears to be what happens without Barry playing. McCarthy and Barkley should be given licence to play. Another Barry could help – Michael Carrick for a season, let McCarthy and Barkley mature and then push them both on the following season. I'm thinking of a two-year plan here, not a quick fix.
Everton are a really tricky club to assess. I don't always know what they want. A Europa League place should be the starting point but most Blues I know are keen to put this '1995' thing to bed.
Martinez suggested that the cup runs led to a poor league showing and, of course, Liverpool could say the same thing so there's definitely something in that and a choice to be made. I'd suggest a 'league-only' campaign this time, with a concerted effort to break into the second tier of the table alongside Southampton, West Ham and, as it stands, Liverpool.
It's possible too. They just need to hold their nerve and not get trapped in the silly stuff – by which I mean the following. This won't be popular. It will be easier said than done. But let's commit to it:
Leave Liverpool alone.
Seriously. Leave them be.
Don't think about them. Don't sing about them when they're not there. Forget that they exist. The same goes with Clattenburg, Clive Thomas and Collina. It's getting you nowhere. Concentrate on you and stop snarling at people who are laughing at you. Rivalry is fine, but pointing at other people when you're sliding down the pan isn't the best way to improve, so let's look at ourselves.
Swiping at another club for years on end isn't healthy. Apart from derby day. You're fine then. Really go for it then.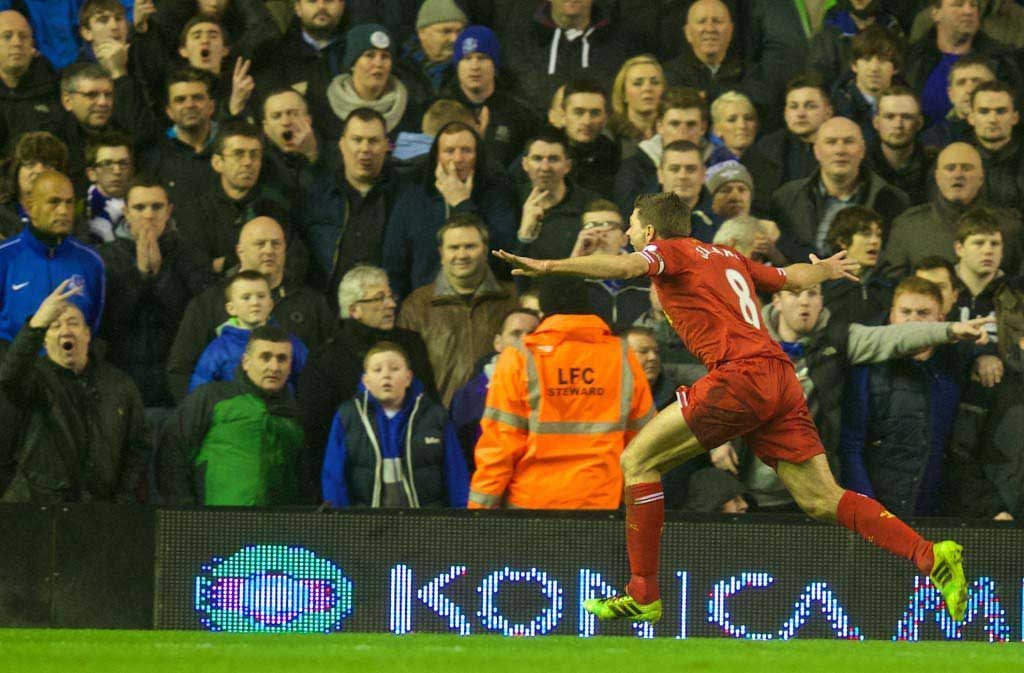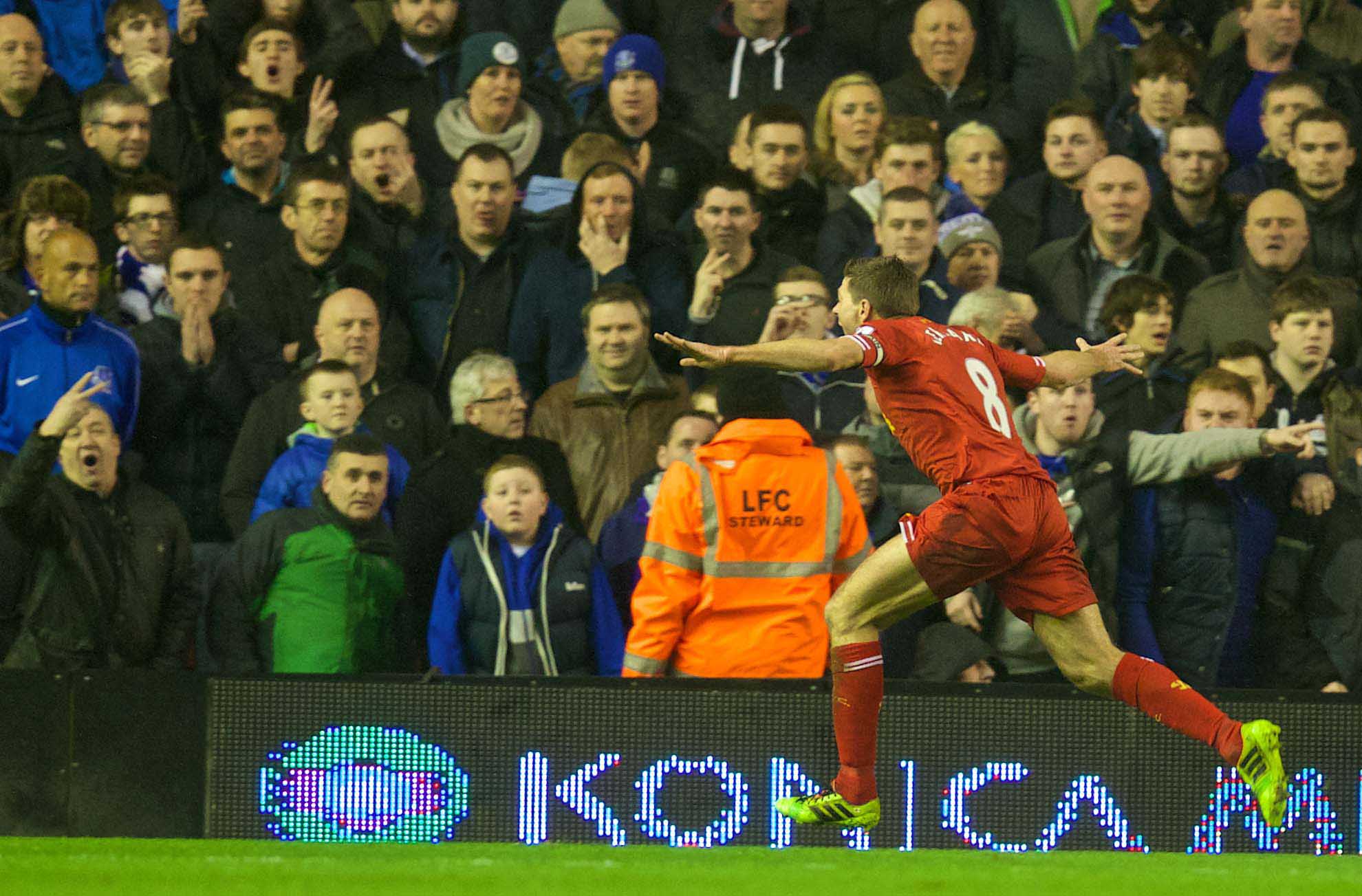 No one is convinced by "We don't care what the redshite say". The same goes with the Liverpool/United claim that the other is obsessed with them while trying to act as insouciant as possible. It takes your eye of the ball so much that you end up in 11th place and without silverware for decades. Everton should be better than that.
So, in conclusion, there are many hills to climb and new paths to find to deliver the Everton you want. You should be a regular top ten side knocking on the door of the top six. You just need the right man for the job.
With that in mind, Bill, I would like to resign with immediate effect. It clearly isn't working. Thank you for my time here.
But if you want my advice, Bill, something like this:
Ins: Michael Carrick, Christian Benteke, Shani Tarashaj, Jermaine Defoe, some kid of a striker who'll play in League Cup.
Outs: Romalu Lukaku, Arouna Kone, Tim Howard, Darron Gibson (contract expired), Leon Osman (contract expired), Steven Piennar (contract expired)
Suggested Manager: Frank de Boer. Don't do the David Moyes thing. Just don't do the Moyes thing.
Many thanks,
Karl