WE decided to ask TAW contributors what they would do this summer with clubs that weren't their own; how they would resurrect the likes of Aston Villa, how Arsenal make the next step, that kind of thing.
Each got to advise, be Director Of Football or even take the reins at the club in question. And of course, we asked Dave Downie to do Liverpool.
Swansea City – John Gibbons
SWANSEA City finished the Premier League in 12th last season, another solid showing for a club that is now established in the top division. As new director of football it's my job to improve that though. So here is how me and retained manager Francesco Guidolin are going to do it.
A look at the table suggests goals was the main problem for Swansea last season. They scored 17 fewer than Everton who finished on the same number of points, and two fewer than Newcastle who went down. Andre Ayew top scorer with 12.
Swansea flirted with a diamond formation last season, but traditionally play with one up top with width and pace, and it's that I want to go back to. There is the basis of a good team too. Gylfi Sigurdsson won players' and supporters' player of the year and is a class act that needs keeping hold of. Ashley Williams, despite moaning from Liverpool fans every time he is linked, is solid and dependable as ever, and I proper love Jack Cork, you know. Like loads. Like, have you ever had a player from a mid-table team you like a disproportionate level? Mine is Jack Cork. I'm making him captain.


Elsewhere there is talent and solid performers, but it can always be added to. So let's sod all this nonsense and get into the transfer market. I'm splitting my moves into four categories. Starting with:
Former Players:
Buying lads who used to play for you is a bit dull, but Swansea's are really good and look like they are available on the cheap. Joe Allen is the obvious starting point. With just 12 months left on his deal, and no new one imminent, the Welsh Xavi wouldn't cost a lot and is said to be keen on a return home. We all know how good his form has been, so he's my number one priority.


There is also plenty of talk of Wilfred Bony returning to The Swans. Apparently he is open to the idea and Manchester City are prepared to forget about the £16m they owe Swansea and launch him back. Which is great news for me as, with some creative accounting, I reckon I can sign him essentially for free. Why should that come off my transfer budget? That was some other fella's deal.
Relegated Players:
For a mid-table side it is always worth a look at the sides that went down to see if there are any gems within the rubbish. It seems not at dreadful Aston Villa, but I'm not ready to give up on Jack Grealish. His early promise has obviously stalled, but away from a toxic environment and under the iron fist of my rule, I am confident he can grow again. His performances this week at England youth level are a reminder of his class.
At Norwich is seems like slim pickings too, but Nathan Redmond is still only 22, and so young enough for his career to kick on to the next level. He's had three years in the Premier League now and there always looks like there is a footballer in there. Timm Klose was terrific after signing in January and his injury may have cost Norwich their place in the league. He surely won't play in the Championship.
Newcastle have bigger names, but also bigger contracts and bigger disappointments. Andros Townsend finished the season with great credit though, and seems perfect for the way Swansea traditionally play.  I also like Georginio Wijnaldum. He had a disappointing season overall, but came with a good reputation and might benefit from a year in the Premier League. Finally I'd be tempted by Tim Krul. He was injured most of the season, which is a worry, but also means he can't be blamed for the mess that ensued. If he's fully recovered he is an improvement on Fabianski.


Loans:
The richest Premier League clubs like to stockpile young players in the hope a few develop and so there may be some diamonds available this summer. After struggling for games this season, there is talk that Calum Chambers may be available from Arsenal on loan or even to buy. Former club Southampton are said to be in the driving seat but I'll offer him a belter bungalow on the River Tawe.
At Manchester City Jason Denayer has just had a great year at Galatasaray. He's already a full Belgian international, with talk of him being an eventual replacement fro Vincent Kompany for both club and country. Surely, at 20 years old, he is now better off learning the ropes in the Premier League. At the same age Jordon Ibe needs Premier League games too, and if Liverpool aren't ready to completely write him off, then a year legging it up the wing for me and whacking balls into big Wilf Bony will do him no harm at all.
Manchester United is an interesting one too. There are rumours their little-known new manager doesn't fancy young players much, so some of their young stars blooded last season might find games harder to come by. This means potential loan moves for the likes of Andreas Pereira or Cameron Borthwick-Jackson. Players who would help any Premier League team, especially one with a passing style.
Mad ones:
All been a bit sane and realistic thus far, hasn't it?
Well, here we go. Swansea need a new keeper. A brilliant one is Mattia Perin. Plus he looks great in his kit. He might get some better offers this summer, on the basis of him being really good, but he might not. There is more money in mid-table England (well, Wales) than mid-table Italy so you never know. If not Pepe Reina has been linked with all sorts of mad moves this summer so we might as well have a go at bringing him to Swansea. He'll only get fat again on lovely tapas if he sits on the bench at Barcelona.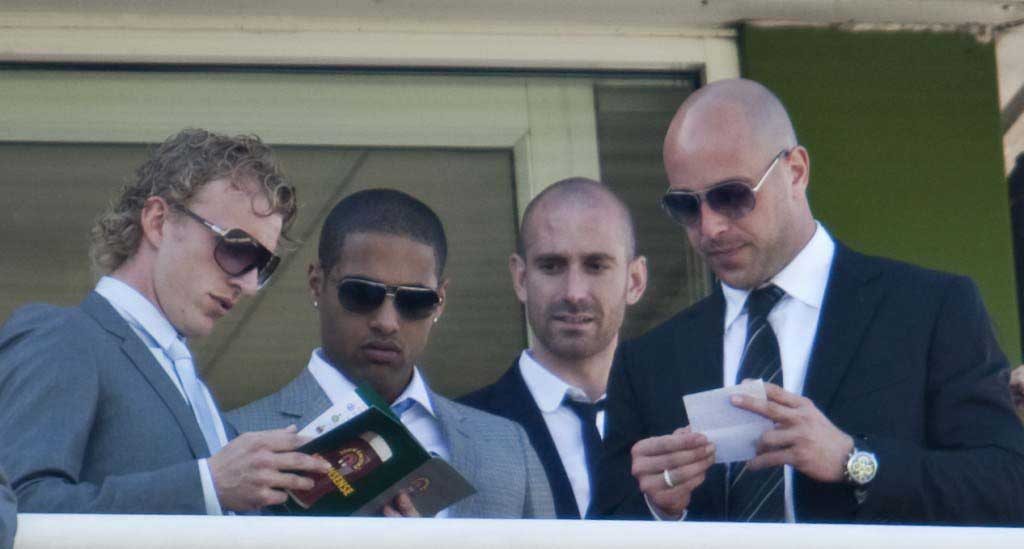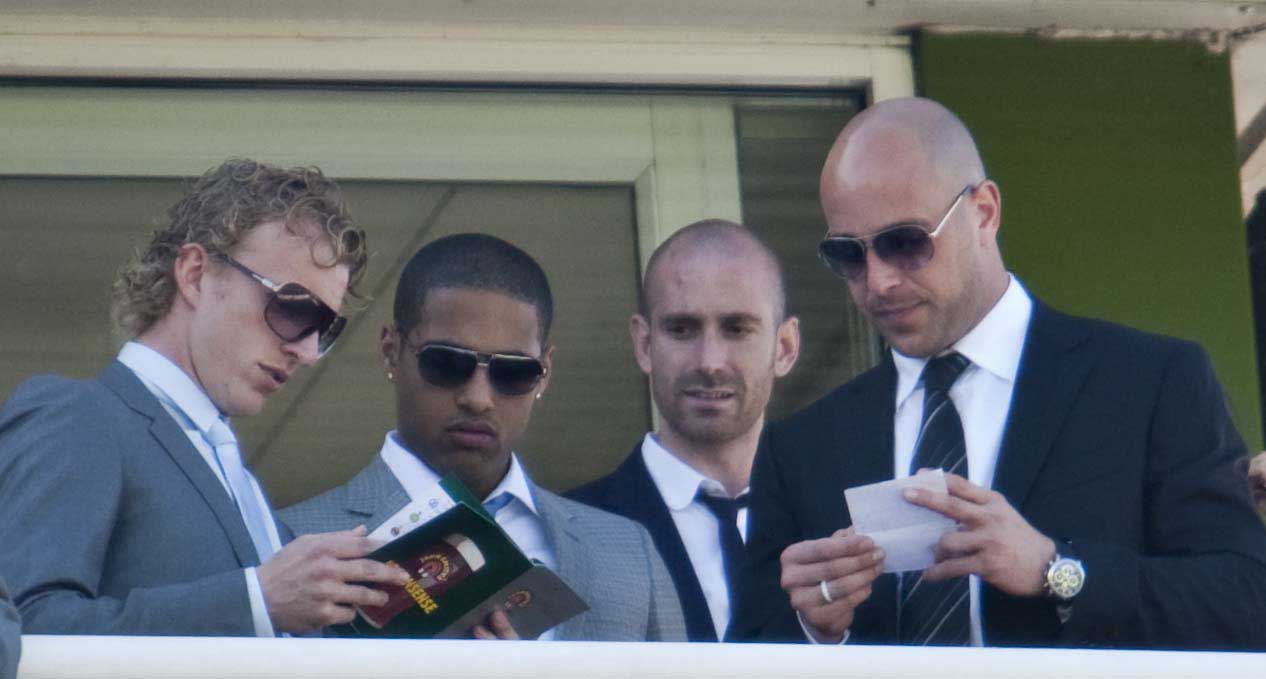 Aside from that I really feel this squad is missing an old faded star on a free. Has Totti signed a new deal at Roma, yet? Maybe Zlatan is a big fan of the Gower Peninsula? Could Ben Arfa be persuaded to have another go at the Premier League? There is also talk of AC Milan captain Riccardo Montilivo leaving for nothing on the account of everyone hating him. A slow Italian in midfield to give Jack Cork the occasional rest could be just what we need.
Summary:
Wilfred Bony and Joe Allen look very doable. Get them both and the first 11 is improved immeasurably. Add quality and pace out wide (first choices Ibe, Townsend or as a fall back, Redmond) and an improvement in goal and possibly another defender (Denayer, Chambers or Klose) and Swansea could be cooking.
The main thing that needs to change is the mentality, though. All a bit nice Swansea, isn't it? It needs to be more intimidating, more anti-English, more of a horrible place to go. I'd be putting road blocks on the M4 stopping coaches getting there. Have male choirs singing outside the away team hotel all night before games. Have The Manic Street Preachers rehearsing on the same floor. Turn the heat up in the away dressing room to stifling. In fact, sod that, have actual (probably not actual) Welsh dragons in there breathing fire.
57 points available at home. We'll get the lot. Only need 80 odd for the title…