WE decided to ask Anfield Wrap contributors what they would do this summer with clubs that weren't their own — how they would resurrect Aston Villa, how Arsenal make the next step. The questions are endless.
Each got to advise, be Director Of Football or even take the reins at the club in question. And of course, we asked Dave Downie to do Liverpool.
Here we go then, kicking off with Crystal Palace.
---
Crystal Palace – Phil Blundell
BIG job this Crystal Palace one. Good enough to be in the FA Cup Final having been fifth on New Year's Day, bad enough to win two of their last 19 games and finish 15th. That signifies a team in a decline, a decline that pretty much no manager will ever turn around successfully.
So, unlucky Pards, I've given you the Spanish Archer. You've done some great work and got the club in a great position the push forward, but two wins in 19 games? Does any manager ever really arrest that slide successfully? I'm not sure they do.
Plus his last act as manager should be that dance. It is practically perfect; the ideal send-off.
So we're seeking a new manager. We've got London, we've got the bags of cash because we're in the Premier League, and we've got quite a lot going for us. Yohan Cabaye is our best player and he's immediately sent out as a conduit to get the man I've targeted to replace the worst dancer seen on BBC1 on a Saturday evening since John Sergeant.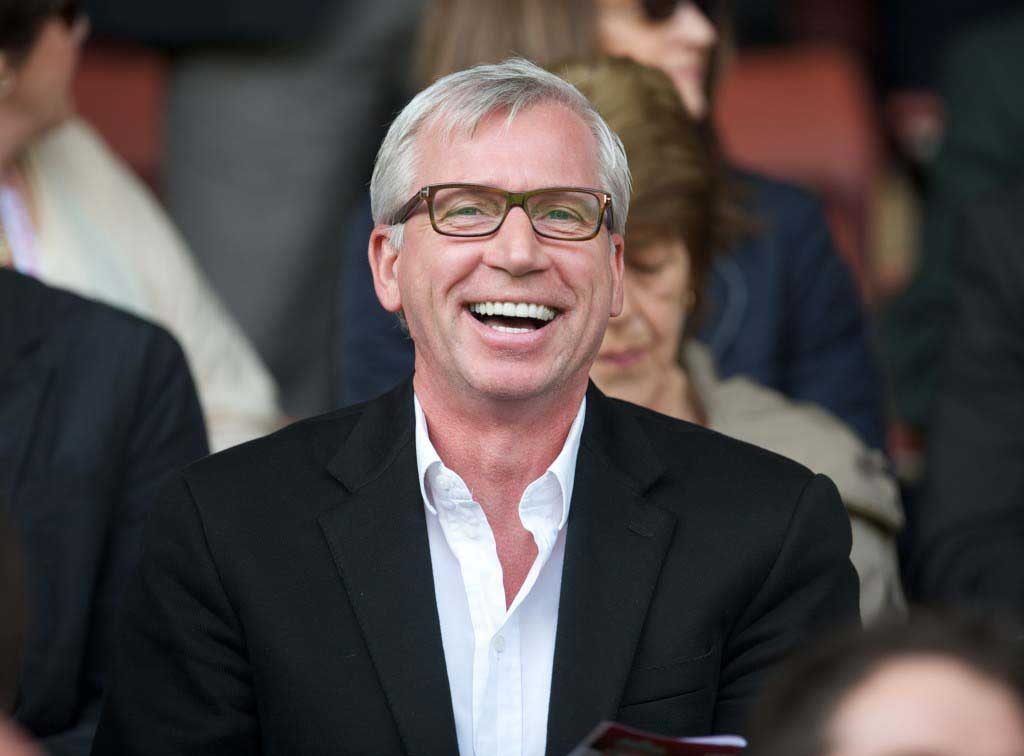 We're thinking quite big here in Croydon this summer. The Premier League is Manager Central next season so why not? Come and pit your wits against the best. A league title winner in France, a cup winner in France, he's managed Roma, and he's got the chance of being reunited with his former midfield masestro Yohan Cabaye from their time together at Lille.
Yes, that man is Rudi Garcia. Twice a runner up in Serie A, French double winner. A pedigree to take Palace to the next level. We're keeping Cabaye happy and getting the best out of him at the same time.
We sit down and discuss the plans for next season. A run in both cups, a push for Europe and all being well we can sit back in May, decide we're in a great position and go again.
Garcia would be pretty happy with the squad, but it probably needs to be a little bit stronger in terms of a starting 11. I look at Palace and think they've got about 16 players, all of a very similar level, who shouldn't really be starting regularly but can definitely do a job. Damien Delaney is someone I feel fits that category perfectly.
There's pace out wide, a very solid centre back, and a ball-playing midfielder most teams would love to have. We break things down and we need a goalkeeper and a striker. The goalkeeper is an odd one because it almost feels like Palace have three of the better second choice keepers in the Premier League but don't actually have a first choice goalkeeper who you would feel comfortable hanging your hat on. They should be the first to target.


On paper we have to be happy to go in to next season with Scott Dann, Papa Souare at left back, and Joel Ward at right back and should be looking for someone to partner Dann. After all, Dann is for me at least the equal of Wes Morgan and Robert Huth and they've just got title medals.
Cabaye is going to partner someone in the middle of midfield and would take the captain's armband. He's captained a league winning side for Garcia before, so why isn't he going to captain this one?
Behind Cabaye and this new man will be a screening midfielder who'll kick everyone, protect the back four and do the simple things.
Further forward, there's got pace out wide in Bolasie and Zaha, they'll start the season – Bakary Sako is more than able to provide support there.
So I've basically produced a 4-1-2-2- 1, in a Christmas tree style. But an inverted Christmas tree that gets wider and not narrower as you go forward. Err, yeah.
Listen, me and Rudi know what we are doing.
So, goalkeeper, centre back, screening midfielder, centre midfielder, striker. Basically a spine.
Should be a challenge.
The best bet is a German goalkeeper. Ron Robert Zieler would be an improvement and he's been relegated, so that should be a straightforward place. Midfield is something a bit different. Palace's best bet is someone who's experienced in English football, reasonably physical, reads the game well and would bring an element of experience to the side.
What about Lucas? Why not Lucas? Guaranteed first team football for him. It'd be a good move for both parties. Lucas and Jedinak means we should never be caught short.


To partner Cabaye I'd be going for the player who was arguably the Championship's stand-out player before he had his leg broken towards the end of the season. Alan Judge, quick, creative and an eye for a goal. He should be able to make the step up.
That leaves a centre back and a centre forward. The centre forward is arguably the most difficult position to buy for here. So we'll talk about that last.
The centre back I'd go for is a little bit leftfield. He's played Premier League football before and went to Italy last season, he's captain of his international side and I think he'd be attainable for Palace. Vlad Chiriches was at Spurs and whilst not outstanding was decent enough, he's gone to Napoli and struggled for football. Roma also tried to sign him when he was at Spurs so there's evidence my manager would rate him. His front foot style would work well with Dann's 'Head everything, get in the way of everything, just defend style'.
https://www.youtube.com/watch?v=YVPsr6grrUk
Centre forward is a little difficult. But I think I know where I'd go. He guarantees goals. He's won the World Cup. He's played for Bayern Munich and he probably wants one last crack at a top league given he's currently in Turkey.
Mario Gomez. Yeah, you heard. He's actually younger than everyone thinks, 31 on the first day of next season and perfect for this side. Service from wide, service from behind. Why not? He'd need weighing in, but we'd weigh him in. Goals pay the rent and Mario Gomez would get his share.
I quite like Palace's squad, but put these first team players in it and they could be really good. So there you go, I'm getting Palace to Europe within two years with these tactics and this manager.
Zieler, Ward, Dann, Chiriches, Soaure, Lucas, Cabaye, Judge, Bolasie, Zaha, Gomez.