WE decided to ask TAW contributors what they would do this summer with clubs that weren't their own; how they would resurrect the likes of Aston Villa, how Arsenal make the next step.
Each got to advise, be Director Of Football or even take the reins at the club in question. And of course, we asked Dave Downie to do Liverpool.
You can read the others here:
Newcastle – Craig Rimmer
FIRST of all, and for obvious reasons, I'll be assuming the role of director of football.
Newcastle got their most important piece of summer business boxed off before I even got started, with news of Rafa Benitez's long term appointment as manager.
Rafa is without doubt the best man for the job in the current circumstances. A manager as single-minded and tactically acute as they come, he knows exactly what he wants from his players. Rafa also has as much experience managing through adversity as he does winning titles and competing at the highest level.
Rafa's decision to stay on Tyneside suggests he has received reassurances about the level of control and financial backing he will receive – i.e. Mike Ashley is going to put his hand in his pocket and Benitez will have final say on all incoming and outings – which is positive news.
As much as the support of the Newcastle fans will have been significant in his decision, there is little chance Benitez would have stuck around without the realistic ambition of returning to the Premier League at the first attempt. For all his defects, Ashley will also be desperate to get club back up ASAP. After all, life in the Second tier isn't quite so financially lucrative.
The tough work at St James Park starts now. A number of the squad's bigger names could potentially move on – Janmaat, Sissoko, Wijnaldum and Cisse all feature on that list. The sale of a couple of those names would raise valuable funds for a summer squad rebuild, particularly in the absence of Premier League TV revenues.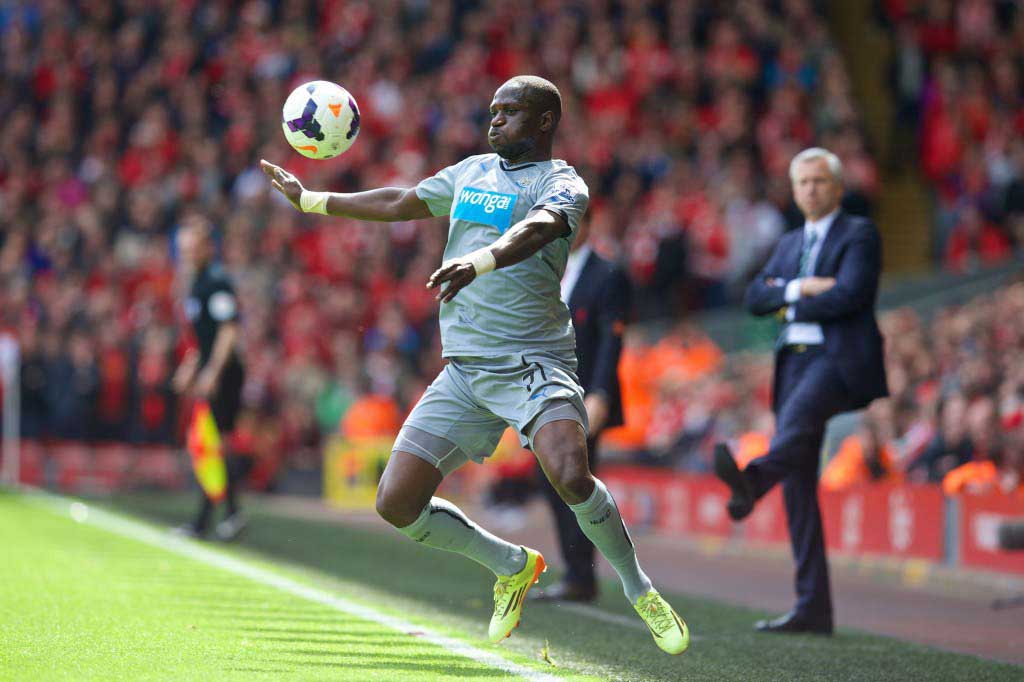 Although getting Rafa on board may just help convince at least one of Sissoko or Wijnaldum to buy into the project for the long term on the premise of a swift return to the big time.
There are questions to be answered throughout the team, but the focus (as I am sure Rafa would agree) has to be on rebuilding the spine of the team, as well as adding some fighting spirit and leadership – qualities which were clearly in short supply throughout last season.
Although Rafa has had a tendency to look abroad in the past, I think, at least for the immediate future, recruitment is more likely to be focused on players who know the league, or at least those who have played in England before.
Starting from the back, Tim Krul's injury – whilst Karl Darlow proved an able deputy – was a big blow to Newcastle's hopes last season. Krul is a keeper of Premier League quality, but he did stick around last time they were relegated and so can be convinced to do so again.
Newcastle's need for a commanding presence in the centre of defence has been a perpetual dilemma and one that needs solving again this summer. Fabrizio Coloccini could be on the way out and Steven Taylor, while one of the club's longer serving players, isn't the answer.
Rafa drafted in the previously untested centre half Jamaal Lascelles at the back end of last season, and with good effect. The former Notts Forest defender has experience at championship level and is likely to feature next season. Chancel Mbemba was also a moderate success in his first season in England.
However, both Lascelles and Mbemba are young, and experience is definitely required alongside them. Daniel Agger has already been linked and he fits the bill, but questions would have to be asked about his injury record and ability to last the pace of a 46-game league season.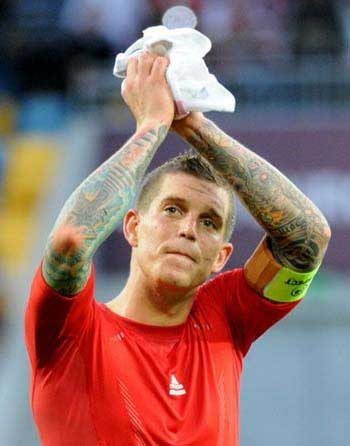 Elsewhere, Phil Jagielka would be ideal were Everton to consider a defensive reshuffle this summer. Jagielka could be at the right point in his career to consider such a move, but would require some convincing.
Central midfield is another key area, and one in which Newcastle have lacked any kind of controlling presence since the sale of Yohan Cabaye a couple of years ago. Mikel Arteta could be an interesting option. He is a free agent with bags of experience. Okay, he wasn't good enough at Arsenal last season and legs are a concern, but his quality
should still come to the fore in the Championship.
Another, younger option could be Gokhan Inler. This one may be a bit of a stretch to pull off and the player would need some convincing to drop down a level, but he is likely to be looking for a new challenge after barely featuring for Leicester last season.
Inler is a Swiss international with genuine quality, plus he has already worked with Benitez at Napoli.
Cheik Tiote has been linked with a move away for some time and is therefore likely to go this summer. If that is the case, I suspect Newcastle may be in the market for something similar. If not a direct replacement, then at least a player not shy of putting in a tackle in the midfield.
Shelvey is another interesting conundrum which needs solving. The bald-headed enigma has obvious ability but lacks legs and game intelligence. He was, of course, Benitez's final signing before departing Anfield, so it's reasonable to assume the manager sees something in him.
However, Shelvey fell out of favour at the end of last season following Rafa's arrival, some sighting an inability to follow instruction. He could still be a class above at Championship level, but the question remains whether he can fit into a Benitez team. If not, and despite being at the club for just six months, his possible sale could help boost the transfer kitty.
Benitez favours operating with a lone striker (usually in some variation of a 4-2-3-1). Andros Townsend will provide the width and will be a key man next season. Townsend can occasionally appear one-dimensional in the Premier League, but he is full of pace, direct running and possesses a great shot, as demonstrated in the second half of last season, and can be expected to tear up the Championship next season.
Rolando Arrons is another who will benefit from the drop down to the Championship. The England U-21 international is an exciting prospect and should come to the fore next season.
Another young prospect already on the books is striker Adam Armstrong, who spent last season on loan at Coventry. He proved his goalscoring pedigree in the lower leagues with 20+ goals in League One, and Benitez will want to take a closer look next season.
While Papiss Cisse seems likely to depart, last summer's big signing, Alexsander Mitrovic may well stick around Tyneside. However, doubts remain as to whether he can provide the numbers needed to fire Newcastle back up.
Newcastle need to be in the market for a proven goalscorer at Championship level. Ross McCormak (Fulham) or Jordan Rhodes (Middlesbrough) could fit the bill and both would no doubt jump at the chance of a move to St James. On the other hand, both would probably need upgrading were they to achieve their aim of a return to the top flight.
Peter Crouch could be a more left field choice. His game time has become more limited at Stoke and this could be the right time to move on as he nears the end of his career. Plus he would no doubt relish the chance to work with Rafa again.
A season away from the relative pressures and demands of the Premier League could actually provide Newcastle United and Benitez the breathing space to dispose with the deadwood and rebuild for the medium/long-term. That said, every decision this summer has to be taken with the single-minded determination of achieving an immediate return to the top division.
Fail to achieve that and the goodwill and inverted positivity currently surrounding Benitez and the club in spite of relegation begin to look less plausible.