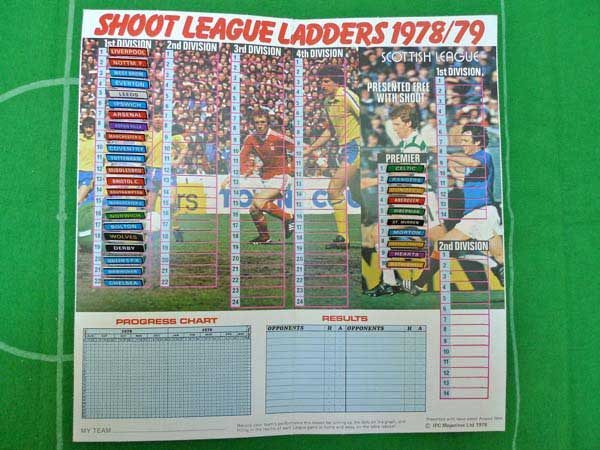 WHEN I was eight years old, my next door neighbour – a year my senior – was showing me his Shoot! magazine league ladder, writes PAUL LITTLE. Pointing to the Scottish First Division – we two small boys were back in the very late 70s here – he asked me who my favourite Scottish team was.
To be honest, I'd never, ever given consideration to Scottish football – not in any kind of supporting way. I was aware of it, yes. Seen it at half time in the FA Cup final, when they showed you what was happening in Hampden. Or on Saint and Greavsie, when they looked at what was happening in Chilly Jocko Land. Or when Archie McPherson popped up on Football Focus. I'd seen it. But I'd never really thought about it.
Now I was being forced to think, and answer, by my overbearing neighbour. Looking at the ladder, I noted quickly that Aberdeen were top of the pops. Knowing that they wore an all-red kit, I plumped for them. I also knew this was some kind of a trap — like those questions in the last round of QI. Aberdeen were my favourite Scottish side. I was eight and under pressure for an answer. And I knew that somehow, it would be the wrong answer.
This was a Dublin suburb 30 years ago. In Dublin 30 years ago, if you supported a Scottish side, it was not Aberdeen, it was Celtic. Things haven't changed much in that regard.
"Aberdeen?" scoffed my neighbour. He liked me being wrong and him being right. It didn't really matter what it was about. "Aberdeen? What do you mean Aberdeen? Sure it's Celtic. What are you on about?"
Frankly, the historical reasons as to why Celtic was the first team of many Irish folks and the second team of more were lost on me as an eight year old. Perhaps it was partly this moment that has always led me to not really care about Celtic — being told that I must support them because I was Irish rankled even then. I never really liked being told what to like.
But as it happened, my neighbour had a second reason for supporting the Bhoys  (as well as his first team Liverpool) and one that he relished giving me — because it showed again that he knew more than me, you see.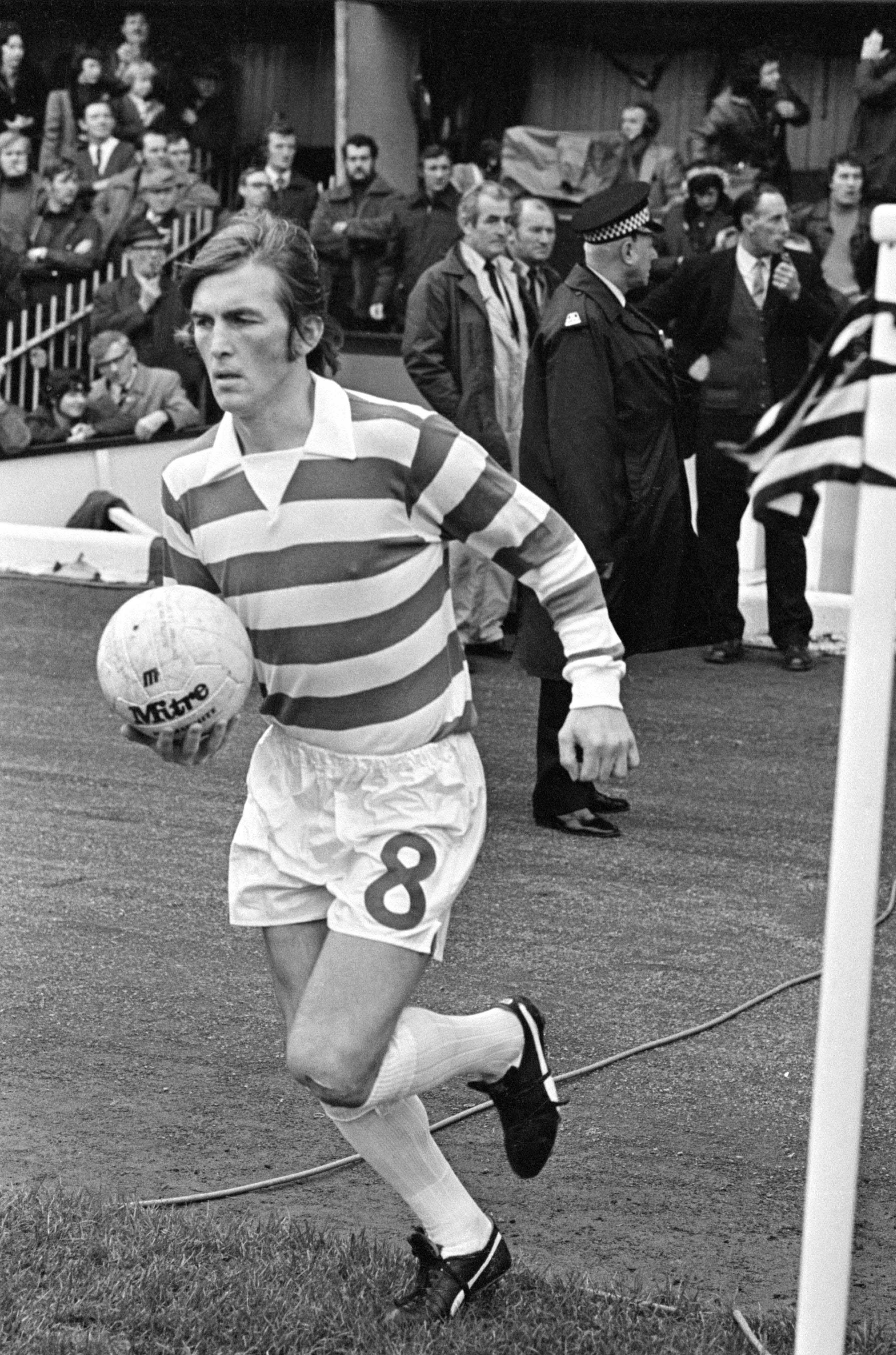 His second reason was Kenny Dalglish. He supported Celtic in Scotland because King Kenny had come from there. And everyone knew that Dalglish was Liverpool's best player.
He presented me with this simple fact as if then suddenly everything should fall into place. As if I should be embarrassed by my folly. But the logic of it troubled me. Why on earth would I be supporting another football team anyway? My Aberdeen answer had been given under duress. I couldn't have cared less about Aberdeen. I'm still sorry now that I wasn't stronger, that I didn't question it all aloud, that I didn't pointedly ask why anyone would have a second team when they supported Liverpool? How could that not be enough?
And anyway, Kenny Dalglish was not my favourite player. He was not Liverpool's best player. Not for me. No. Liverpool's best player, my favourite player, was Ray Kennedy – and I certainly wasn't going to be supporting Arsenal as a back up because Bill Shankly saw fit to bring him to Anfield.
Yes, Ray Kennedy was my favourite player then. I suppose he still is now. You never forget your first love after all.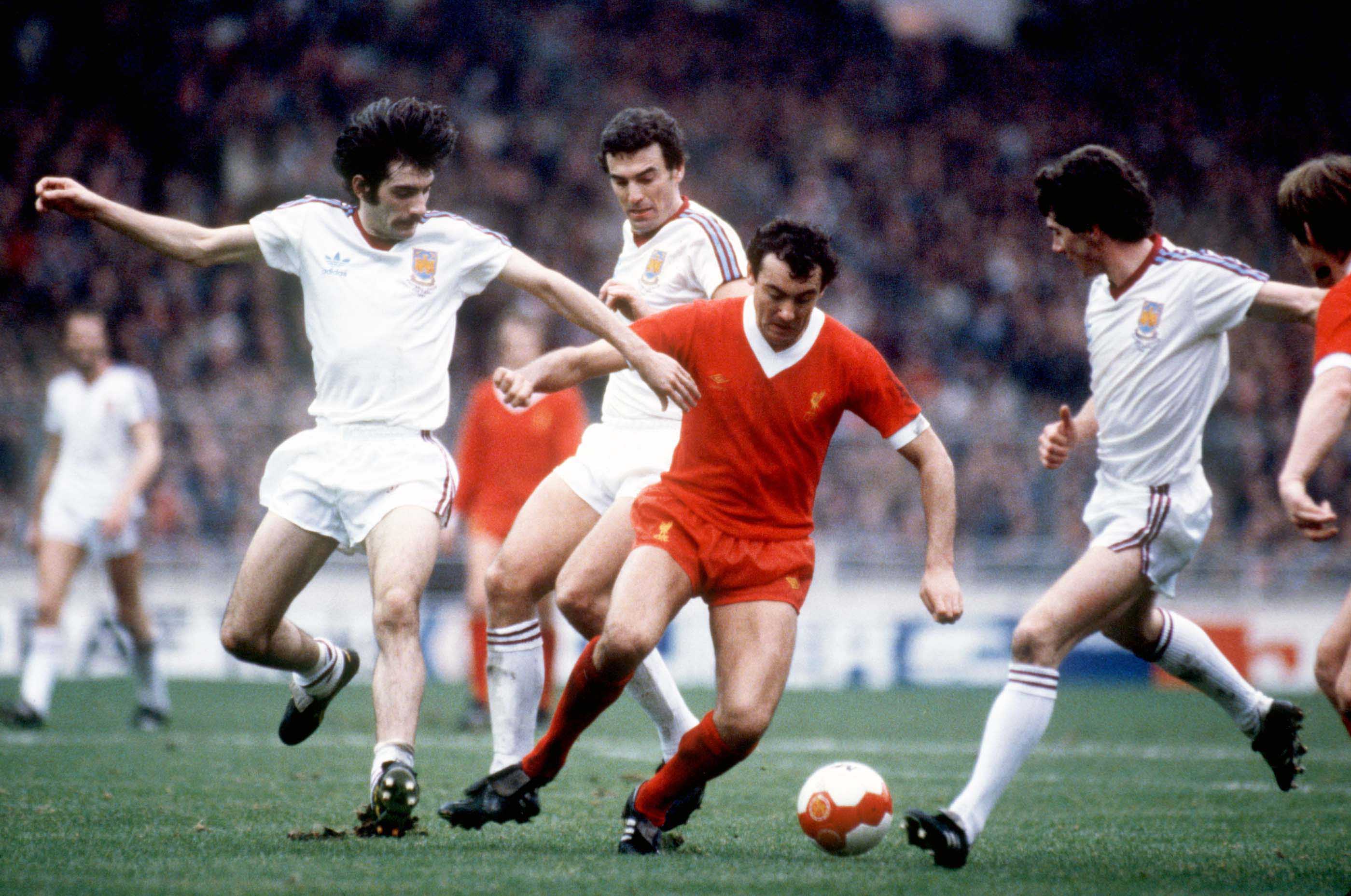 And what a player. In bald facts, Ray Kennedy played 275 games for Liverpool and scored 51 goals. Ray Kennedy won five First Division titles, three European Cups and a UEFA Cup with Liverpool. He also won the double with Arsenal – who let him go thinking he was probably past his best as a striker.
Bob Paisley agreed, so he made him a left-sided midfielder instead. And what a left-sided midfielder. A wonderful player. A beautiful player of football. Amazing grace. Amazingly graceful. He floated through games, glided over the turf. A big man. A powerful man. But a man with a lovely light touch. He could shoot, he could pass, he could head a ball. And he did. Only John Barnes has ever come close as a left-sided player.
How to describe him to those who never really saw him? Imagine Jan Molby with pace. Imagine Emre Can with goals. That's not really it — but its somewhere in the neighbourhood.
For me, in a team with Dalglish, McDermott, Souness, it was Ray Kennedy who captured my imagination. And so much of Ray Kennedy had to be imagined from afar in Dublin — because these were the days when Ray Kennedy existed in highlights on Match of the Day with Jimmy Hill, on the Big Match with Brian Moore, on Sportsnight  with Harry Carpenter or on Midweek Sports Special with …was it Elton Welsby or Nick Owen?
When Ray Kennedy was broadcast live, it was in cup finals or on BBC Radio 2. And it was from a crackling radio in my parent's front room with my older brother and his mate Michael that Ray Kennedy became indelibly imprinted on my psyche, in my memory.
European Cup semi final, 2nd leg – away to Bayern Munich, away to Breitner, Hoeness and the terrifying Rummenigge. The Germans had stifled Liverpool at Anfield in leg one. Nil–nil in Munich — heading for extra time. The radio crackling, the three of us crouched around the old single speaker Sony, nervously tuning and retuning to 693 and 909 for the best reception. Or moving the radio round the room for same.
On 83, Clemence heaves it up the field, David Johnson gets there first, volleys a bouncing pass inside to Kennedy — the furthest Liverpool player forward surrounded by panicking Germans. He watches as the ball comes to meet him on the edge of the D, greets the sphere, tames it delicately on his midriff before persuading it to travel to the keeper's right and into the bottom corner. Ray Kennedy persuaded the football to fly into the corner of the Munich net with his bad foot, his right foot. But Ray Kennedy didn't really have a bad foot. Ray Kennedy's feet were heaven sent.
Of course, I describe the goal from the Sportsnight highlights consumed with some relish later that night. But at the time, it was just Ray Kennedy, on the radio and pandemonium in the room — and out of the room, as the three of us burst out the front door onto the green to celebrate. An away goal. The away goal. I was nine and I knew the importance of the away goal. It needed no explanation. I love an away goal, love that rule. Love that tension.
Rummenigge equalised a few minutes later — but it didn't matter. And we celebrated again on that late April night — on the green, with a football this time and with friends — some of us Dalglish, some of us Souness, but one of us Ray Kennedy.
Always Ray Kennedy.
[rpfc_recent_posts_from_category meta="true"]
Pics: PA Images
Like The Anfield Wrap on Facebook