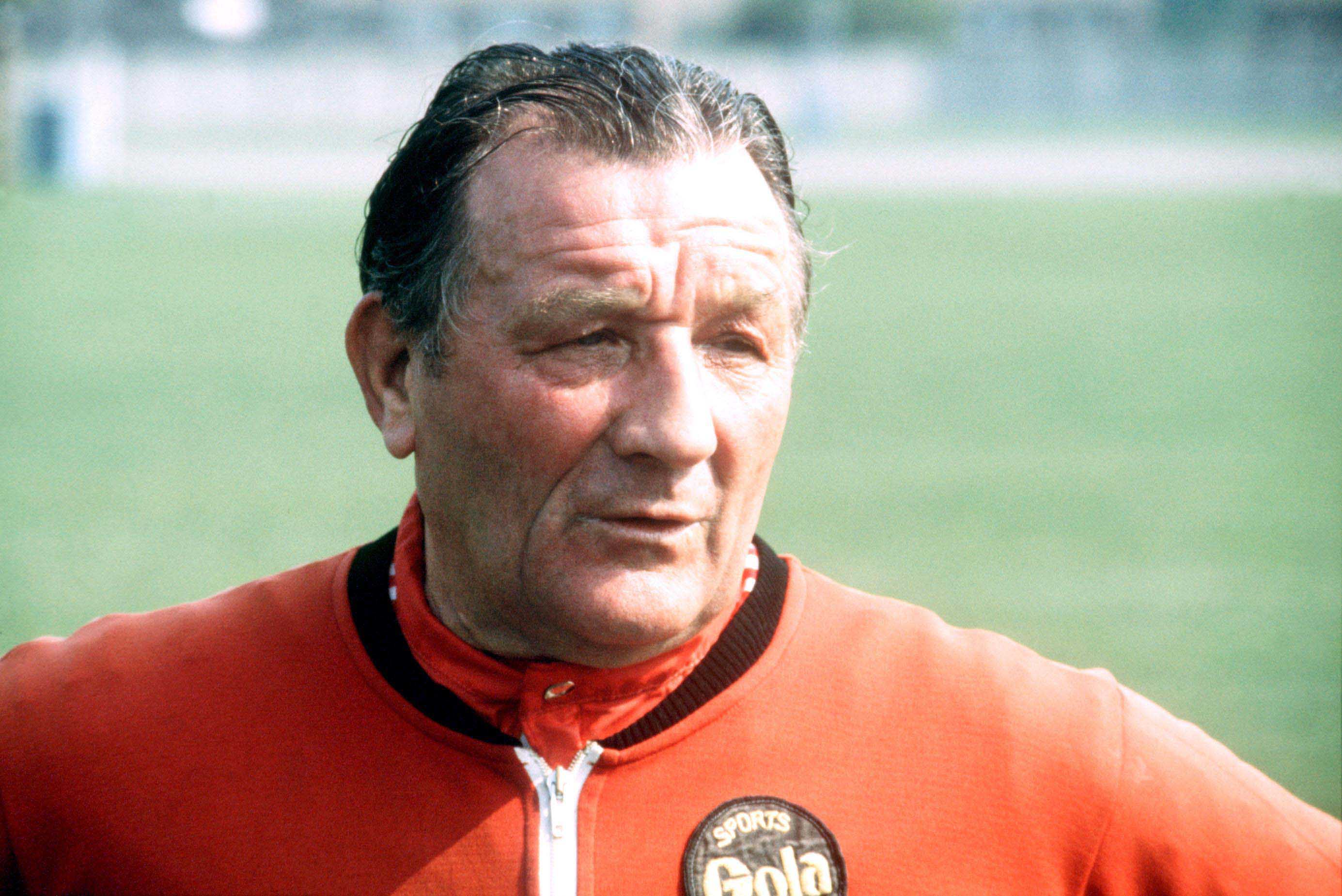 TO be quite honest, I'm in two minds about statues at football grounds. Of course, in isolation they act as a lasting tribute to a much-loved servant, an acknowledgement of an individual's impact on a club and, by extension, the wider football community. We have our own example behind the Kop, a bronze image of the great Bill Shankly, fully eight feet tall, which retains a power and poignancy few could deny.
But, and I fully accept this may just be the latent curmudgeon in me coming up for air, they seem to be everywhere. Maybe it's a desperate attempt to keep alive some semblance of how things used to be, before the influx of commerce and corporatisation, when all that mattered was the game and the heroes it created. Maybe it's a nod to the importance of iconography in football. Maybe it's just another case of overblown nostalgia, something all supporters are happy to buy into if you give them the chance.
So, every club gets on board. Everton have got record scorer and local legend, Dixie Dean. Celtic have got Jock Stein. Manchester United have got Matt Busby. And Alex Ferguson. Leeds have got Billy Bremner and Don Revie. Blackburn have got Jack Walker. Brian Clough pops up in both Nottingham and Derby; Bobby Robson at Ipswich and Newcastle. Arsenal, in some kind of scattergun approximation of Crosby Beach's 'Iron Men', have immortalised Herbert Chapman, Thierry Henry, Tony Adams and Dennis Bergkamp. Coventry have gone for Jimmy Hill. Fulham saw fit to honour the nimble footwork of moonwalking Child Catcher, Michael Jackson.
And on. And on. You get the point, though. It's become the footballing equivalent of Hollywood's handprints in the cement. You've only really made it when you're mounted on a plinth, a backdrop to a million photo opportunities.
And this is my beef, to use the parlance of tiresomely macho mid-90's gangsta rap, which is, of course, my natural constituency. Has the whole idea become a bit devalued, a bit homogenised? I'm not sure.
So the laudable campaign to honour Bob Paisley via the installation of a statue at the redeveloped Anfield provokes mixed feelings in me. But don't, in any way, take that as a reflection of indifference to Paisley's achievements. Nothing could be further from the truth.
If anyone deserves recognition for their immense contribution to a football club, it's Paisley. His story is a phenomenal one. Over 50 years spent serving Liverpool. From player to trainer to coach to assistant manager to manager to director. It's a career path unique in both its scope and the success it brought.
He won the title with Liverpool as a player in 1946-47. He grew to become Shankly's most trusted lieutenant, absorbing the minutiae of each game, as the foundations for a football dynasty were put in place. He would later guide the novice Kenny Dalglish through his first years in management.
But it is his time as Liverpool manager for which he is rightly acclaimed. In just nine seasons in charge, Paisley led his team to six league titles. He became the first manager to capture three European Cups. Almost as an afterthought, he brought home three League Cups and a UEFA Cup. He was awarded six Manager of the Year awards.
As the generations pass and the game moves inexorably on, new names, new personalities force themselves into the public consciousness. The deeds of Bob Paisley belong to another time. His reputation outside Liverpool (and even among those of our own too young to have witnessed his triumphs) has receded. Few can see past Ferguson and Mourinho, who have undoubtedly maximised the unlimited resources at their disposal, when managerial greatness is discussed. There's a certain inevitability to it, of course. You wouldn't have found too many singing the praises of Herbert Chapman or Stan Cullis in the 1980s.
The media feeds on big personalities, thrives on quotable soundbites.  Whereas someone like Shankly would have been a godsend to a Sky Sports News team desperate to fill endless air-time, Paisley would likely have been ignored. He didn't possess natural charisma, he could be awkward and uncommunicative, he mumbled.
But Paisley's domain was never meant to be the television studio or the pundit's chair. It was, instead, the dressing room and the dug-out. It was the bootroom and the training ground. The places where he came alive; the places where he was at home. The places that nourished his genius and provided the environment in which it could best be expressed.

For someone who never wanted the manager's job, and had no previous management experience, he made a pretty decent fist of it. Although he took over a team that was only going to get stronger, and was fresh from a masterful Cup Final victory, Liverpool's subsequent dominance was no foregone conclusion. Perennial irritants, Leeds, had beaten them to the title in the season just gone, and had appointed Brian Clough to replace the England-bound Revie. No chance that wouldn't work out, surely? And Clough's old team, Derby, remained strong and ready to launch another title challenge.
So the idea that Paisley inherited a Liverpool assured of success is lazy and inaccurate. What proved to be decisive was the speed with which the new manager adapted to the role. The cardigan and slippers, the kindly grandfather image, masked a steely determination to succeed and a ruthlessness that put the interests of the club ahead of anything. This was often missed by outsiders, who mistook the avuncular exterior for softness or sentimentality. They were proved wrong, time and time again.
Gradually, Paisley changed Liverpool's style. He understood that, to succeed in Europe, some modifications were required.  He recognised the value of patience and retaining possession. Liverpool became a team centred on passing, keeping the ball until the opposition's weaknesses could be fully exploited. Pass and move.  Simplicity itself, yet harder than anything to carry off effectively.
And that was one of his greatest qualities. He didn't over-complicate, he just made sure all his players knew what their role was and what was expected of them, and trusted them enough to put it into practice. Yet at the same time, he had a tactical awareness few could match and an unrivalled understanding of the game.
Paisley's masterstrokes were many. The signing of Dalglish, who would become the greatest of them all, to replace Keegan. The conversion of bustling target man, Ray Kennedy, into a refined left midfielder of consummate touch and technical know-how, coveted the length and breadth of the continent.  The 1981 European Cup semi-final, when Paisley deployed a young Sammy Lee to shadow Bayern's conduit, Breitner, and then invited novice winger, Howard Gayle, to run the legs off the German defence. The mid-season captaincy change which bred a lifetime's resentment in Phil Thompson but, with an empowered Souness driving his team on, triggered one of the club's finest title wins.
The list is endless. Running through it all, the foundation of everything he achieved, was Paisley's uncommon ability to get the absolute best from his players. He commanded their loyalty and respect. In return, he made them better; he made them winners.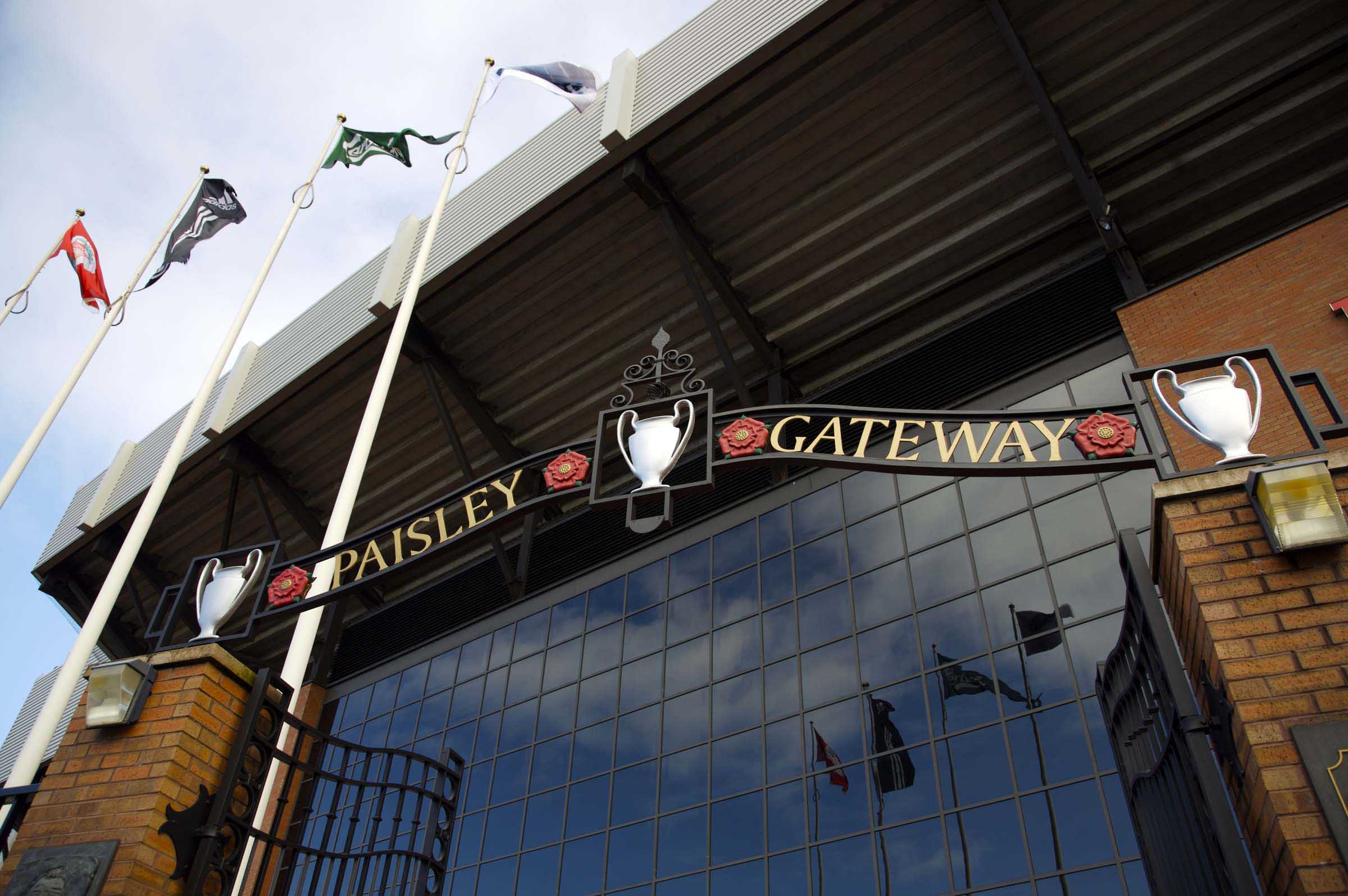 A myth persists that Liverpool under Paisley were little more than a functional crushing machine, endlessly efficient but lacking the thrill factor of other vintages. This has long irked me. Anyone who saw the historic 1978-79 season, where the finest midfield to have been assembled on these shores supplemented a Dalglish at the peak of his powers, would balk at the suggestion that they were witnessing little more than robotic competence.
Similarly, Paisley's last season in charge, 1982-83, though seldom mentioned in any 'greatest ever' discussions, provided football that I've rarely seen bettered. Liverpool scored three or more goals in 18 league games during that campaign; more than the double winning team of 1985-86, more than the Benitez team of 2008-09, even more than the historic 87-88 eleven that saw  Barnes and Beardsley run amok. With the Dalglish-Rush partnership in full bloom Liverpool were 16 points clear with seven games remaining and stood light years ahead of all opposition, before deciding they'd done enough work for one season and failed to win another game. They still finished 11 points ahead of the nearest challenger.
Ah, the times we had. The things we saw.
Under Bob Paisley, winning the league became an expectation, not an objective. It was just something that happened, like the warmth of the sun or the flow of the tide. But this underplays Paisley's ability to make great players out of good ones and to provide the framework for them to perform at their best, year after year. It's a trick not many have mastered.
He may not have received the unconditional love and adoration from the supporters that Shankly mustered, lacking the raw charisma, the oratory and the heart-on-the-sleeve passion of his predecessor, but he had their appreciation and he had their respect. By God, did he have our respect.
So, yes, let's build him a statue, if that's what it takes. Let's name a stand after him as well. Anything to ensure that his achievements are not reduced to a postscript, to a set of statistics on a page or a catalogue of years on an Honours list.
Because Bob Paisley took us to places we never thought we'd reach.  He gave us times we'll never have again.  And a million statues can't repay the debt we owe him.
The petition for a statue for Bob Paisley at Anfield can be found here.
[rpfc_recent_posts_from_category meta="true"]