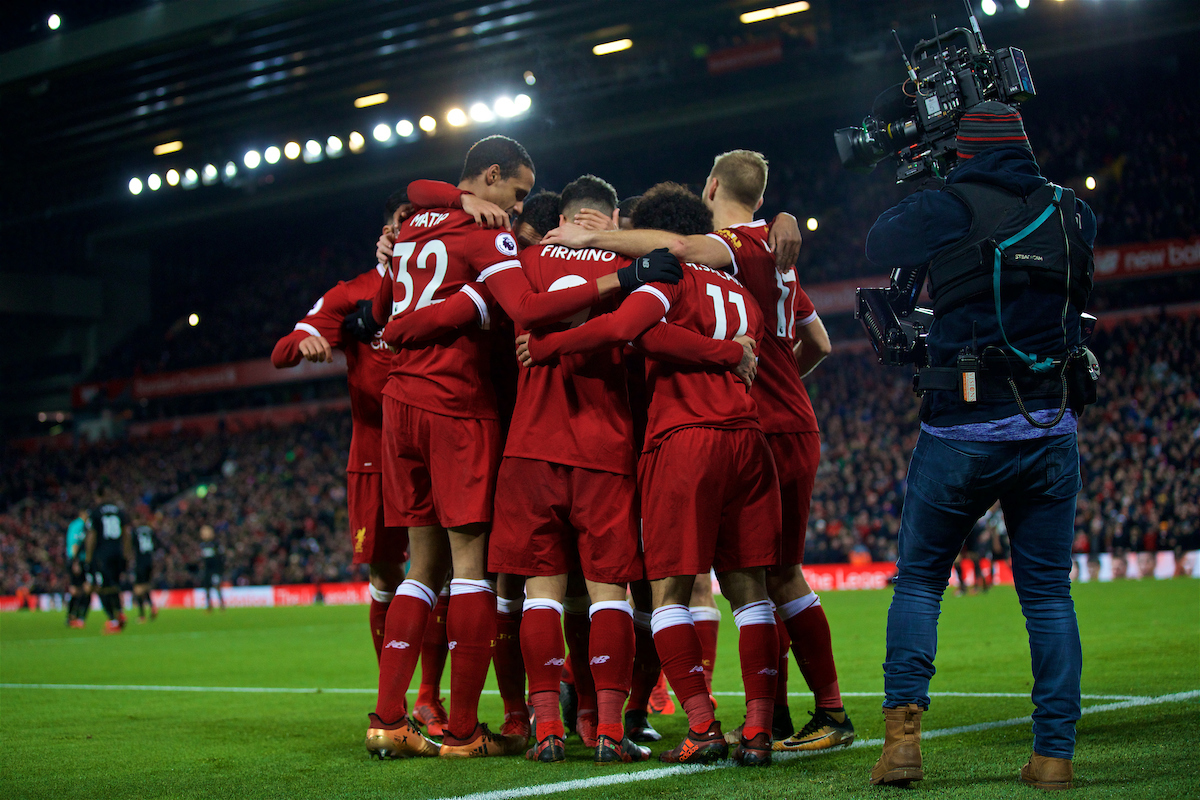 IT'S always grounds for concern when my excitement about The Reds begins to go off the register.
I was getting silly on the back of all of those wins over Christmas. I was developing a nervous twitch and smiling so much that people were worried I'd had a stroke. After that beating we've just given Manchester City I can feel my legs beginning to go. I'm about to lose control. And I think I like it.
Swansea City are next up and bottom of the league. They're before us like a fine-smelling meal just asking to be devoured. They are comfort food for hungry Reds. The ghosts of my complacency are reminding me though that there's no such thing as a free lunch.
Liverpool are on their way to getting into a groove from which they won't easily be diverted. If they stay focused. Beat Swansea and it'll be six wins on the spin. That's the foundation for a serious winning sequence. It's been a while since Liverpool put together a run like this. One that makes others sit up and take notice.
The thick and fast phase of the season has passed for now, and there's enough respite between games for Jürgen Klopp to get his team as primed and prepared as he would consider ideal. He used the nine days from the Everton cup win to get his side in perfect fettle for Manchester City's visit to Anfield. Eight days will separate that fixture from the imminent Swansea encounter. Klopp will have planned the additional respite to condition those below full fitness and to hone developing systems of play.
Alberto Moreno, captain Jordan Henderson, Adam Lallana and Daniel Sturridge are all available again after lengthy injury hiatuses. They will be tearing around Melwood trying to catch the manager's eye.
Klopp won't be able to miss Virgil van Dijk. The £75million new signing may have sat out the last game with a minor injury but he will have remained at the very forefront of his manager's thinking. His selection for a league debut on Monday night seems a safe bet.
The 4-3 win over Man City was more comprehensive than their late two consolation goals allowed it to appear. Liverpool put down a marker as a team, but the individuals within the structure concurrently made their own compelling cases.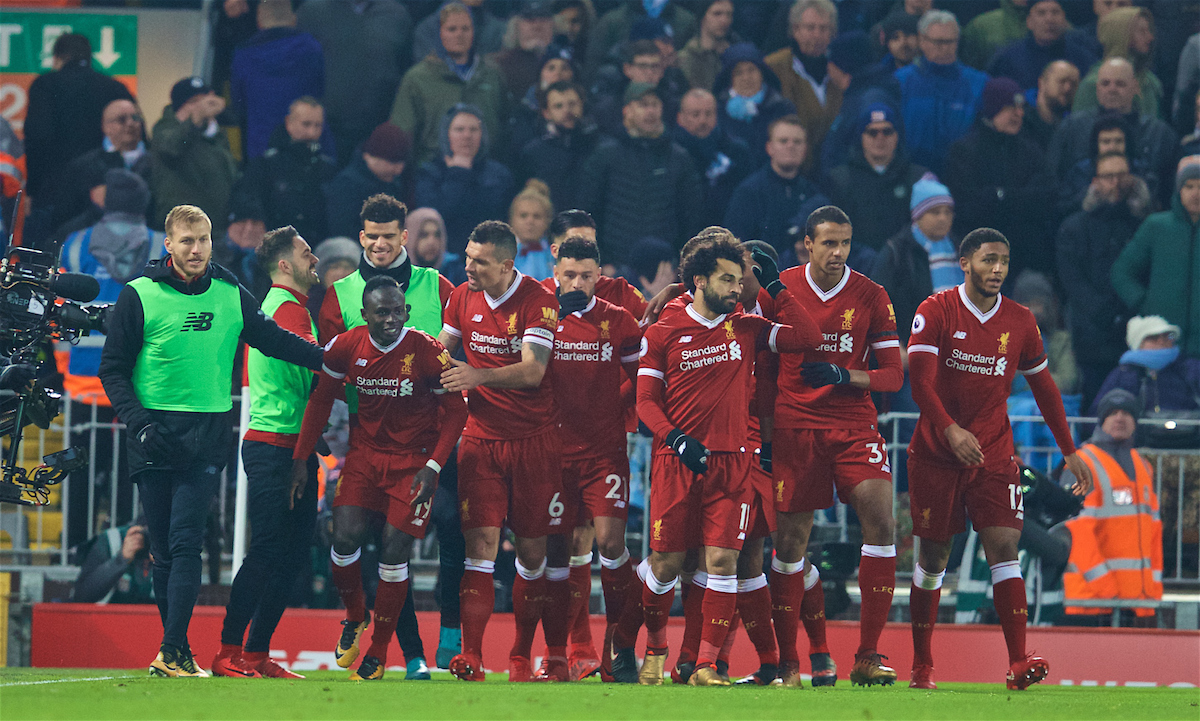 Andy Robertson a bit-part player until late November has not merely ably deputised for the long-term injured Moreno but has eclipsed him. This is no mean feat given Albie's own renaissance in the months preceding his injury. Moreno is now fully back and available. He will be telling himself that Klopp will not have forgotten his form and contribution. He may be quietly gutted to rediscover how cruel the game can be. He will have done nothing to deserve losing his place, but lose it he surely will.
In a not dissimilar boat is the captain. Henderson's had been a mixed bag of a campaign before his injury (sustained at Arsenal just before Christmas) but he had remained skipper and his manager's first pick in midfield. Jordan's chance will come again but the Emre Can-Gini Wijnaldum axis dominated mighty Man City and will not be moved.
Yet another who might consider himself unlucky to be benched at the Liberty Stadium may be Lallana. Regarded roundly as the manager's favourite son, Adam is discovering that your past counts for little in the face of Liverpool's powerful present. Alex Oxlade-Chamberlain kept his head down and worked and worked for the reward that is now his and not Lallana's. He has begun to add goals to his game and there signs that his vast potential — seemingly mothballed at Arsenal — is at last back on course to being fulfilled.
Talent abounds in Klopp's squad but its jewels are all in the forward positions. Where once there were four now there are three, but early indicators are that the yield from the attack will remain unchanged despite the drop in number. This must be caveated though by the truth that all of this works only while the team are required to play just one game a week and that the lovely lads — Mo Salah, Sadio Mane and Bobby Firmino — return home healthy to their beds every evening.
Shorn of Phil Coutinho, Liverpool's destiny is in the hands of these remaining three. We must continue to proffer nightly prayers not just for their safety, but that the club can do something decisive in the two weeks that remain of the January transfer window.
I'm not calling for us to sign any old Tom, Dick or Snoogy Doogy, but a cheeky bid for a super stop gap like Riyad Mahrez wouldn't go amiss. Us and The Reds, we've got a good thing going on. Let's not spoil it all for a happath (or £50m) worth of tar.
To the Liberty and beyond.
Predicted 11: Karius; Gomez, Matip, Van Dijk, Robertson; Can, Wijnaldum, Chamberlain; Salah, Firmino, Mane.
Kick off: Monday, 8pm
Referee: Neil Swarbrick
Odds: Swansea 12-1, Draw 5-1, Liverpool 1-3
[wonderplugin_audio id="62″]
Recent Posts:
[rpfc_recent_posts_from_category meta="true"]
Pics: David Rawcliffe-Propaganda Photo
Like The Anfield Wrap on Facebook