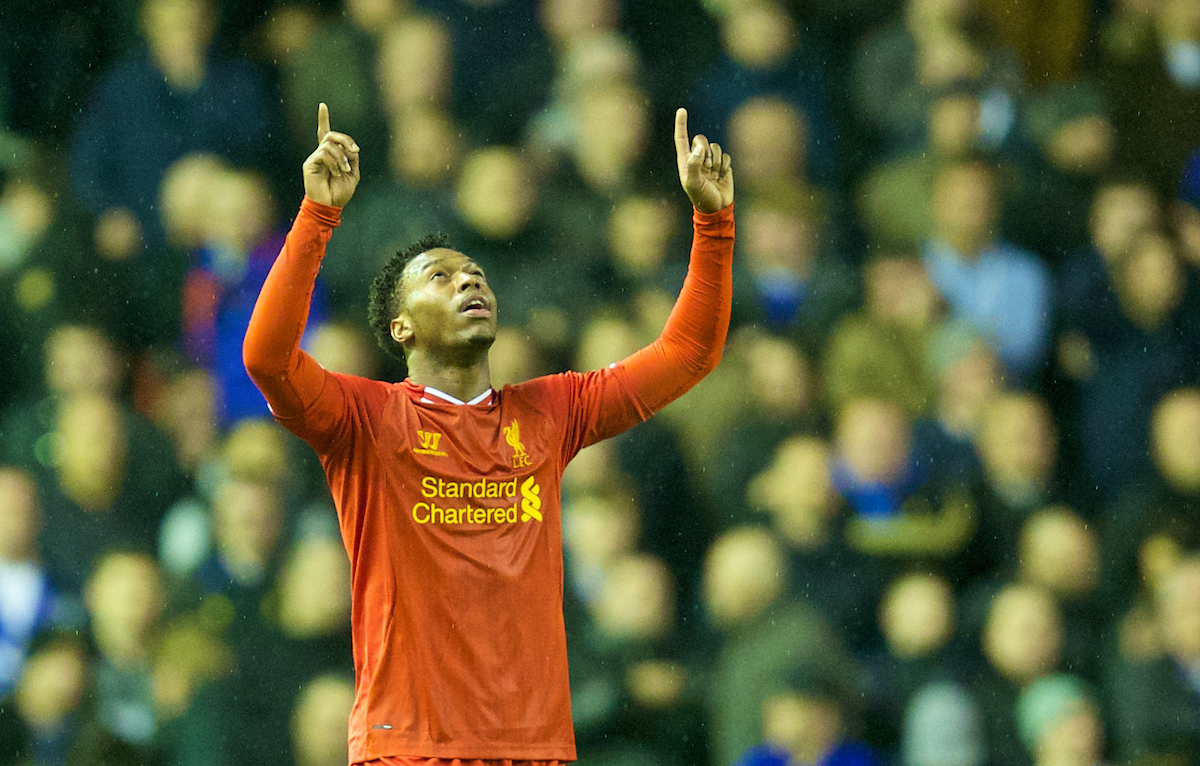 LAST year, on the Tuesday following the Sunday that Tottenham Hotspur gave The Reds a caning, I finished work early, felt unusually productive and pleased with myself and descended into a Liverpool-related online wormhole, writes OSCAR RICKETT.
Usually, when I'm bouncing from the Echo to The Anfield Wrap to the rest, a feeling of guilt hangs over me, pressing up against my temples, filling my stomach.
That Tuesday felt more tired and wistful. It wasn't gossip and criticism I was getting sucked into, it was a video of all the goals Liverpool scored in the 2013-14 season, when Brendan Rodgers' team blasted their way to a second place that eventually felt like a desperate disappointment. (If you're into a more raw version of this, well there's a video of all Phil Coutinho's Liverpool goals waiting for you.)
Having just ended Manchester City's chance of emulating those Arsenal invincibles (I'm thinking of you, Ray Parlour), now might seem an odd moment to look back to golden days and missed opportunities. I think most of us are feeling good about Liverpool, and with good reason: we've got a great manager; some great players and we're playing some thrilling football.
But we know that the future, whatever else it might hold, will feature frustration and exasperation and heartache. And we know too that, even though we had Luis Suarez and Steven Gerrard, and even though we regularly blew teams off the park, that 2013-14 season ended without the league trophy we all crave so much. It is a reminder that a team can promise so much, but not quite make it across the finishing line.
This slice of YouTube distraction – the quality not good, as if to mirror the effect of memory, the way it blurs and distorts – tells a story in beautiful, exhilarating moments. We are left to fill in the eventual disappointment for ourselves. The crucial Chelsea game – Gerrard slip and all – is absent, because of course we didn't score. The three goals we put past Palace are there, but not the three goals they came back with.
There are the players now gone, the players who missed out.
Jose Enrique barrels down the left. Luis Alberto plays a clever through ball. Iago Aspas scores one with his right foot, no sign of his fateful corner. Joe Allen with a deft chip into Suarez. Raheem Sterling, the look of delight on his face when he scores in our win over Man City now galling. Martin Skrtel with his impossible season, scoring goal after goal with his big bald head. Daniel Agger, beautiful, graceful, his body falling apart.
Suarez is simply incredible. Twisting and turning and scoring goal after goal, celebrating time and again with Stevie, the Uruguayan wheeling away and looking for the man who'd put the ball on a plate for him, jumping into his arms, pointing at him in delight, the shared delight of two men who are really boss at football, the solidarity of great players, the understanding of those on a different plane.
At the end, though, it's a story of promise not quite fulfilled, something that is particularly true this January as we consider the potential departure of Daniel Sturridge.
Watching the goals from that almost-title-winning season shows the striker at his incredible best.
Sturridge running, Sturridge shifting it, Sturridge shimmying, Sturridge hitting it with his left and sometimes rolling it with his right and just occasionally nodding it in. Sturridge looking imperious, Sturridge in command of his performance, the confidence flowing through him, the swagger evident, lean and sharp and deadly, sweeping in chances like it's no big deal, a shark always on the move, infuriatingly, magnificently selfish but capable also of putting it on a plate for his partner Suarez.
He's one of the most naturally gifted players I've ever seen playing for Liverpool, but Sturridge looks set to leave the club this January or in the summer, and while he will leave with an incredible scoring record, he will quite possibly leave without ever having won a trophy and without having – save for that one glorious season – consistently shown the world how good is.
Reflecting on his time with Liverpool recently, Agger, another brilliantly gifted player who suffered terribly with injuries, tweeted that he had so many good memories, "But I sit back with the feeling that I had more to give". Agger was at Liverpool for nearly nine years but really, a footballer's career goes by in the blink of an eye. And we see these players come and we see them go. We see them arrive as young men full of promise and we see them leave, often with a sense of what might have been.
12 years ago today. Remember it like it was yesterday,walking the streets of Liverpool for the first time.So many good memories.But I sit back with the feeling that I had more to give it wasn't meant to be. Still really proud of almost 9 years in the red shirt⚽️Y.N.W.A pic.twitter.com/eX2IIvIJEj

— Daniel Agger (@DanielAgger) 12 January 2018
It's hard not to imagine that Sturridge, when he goes, might also find himself thinking he had more to give.
This isn't to blame him for anything – his body, like Agger's, is what it is – it's simply to say that we had a season with a player who could perform feats of magic, who could twist and turn and hit the ball in breathtaking ways, and then that player got injured and injured and injured and had to rework his game and suddenly, watching him – save for a half hour against Leicester earlier this season – felt like watching the shadow of a former self, a ghost of a player who now exists only on video and in memory.
It may be that Jordan Henderson, another star of that season under Rodgers, will come to be viewed in the same way. Back then, he was an all-action dynamo, careening forward, breaking up play, surging into the box. He is something slightly different today, and the feeling that his fitness concerns have not gone away lingers.
A title tilt under Jürgen Klopp will surely come. When it does, it may blitz the memory of the last time we came so close. When it does come, Sturridge will probably be gone. It will, in many ways, be desperately sad. But there will be the memories, and the videos of the memories, shot through with melancholy.
Dreams burn but in ashes are gold.
[wonderplugin_audio id="61″]
Recent Posts:
[rpfc_recent_posts_from_category meta="true"]
Pics: David Rawcliffe-Propaganda Photo
Like The Anfield Wrap on Facebook