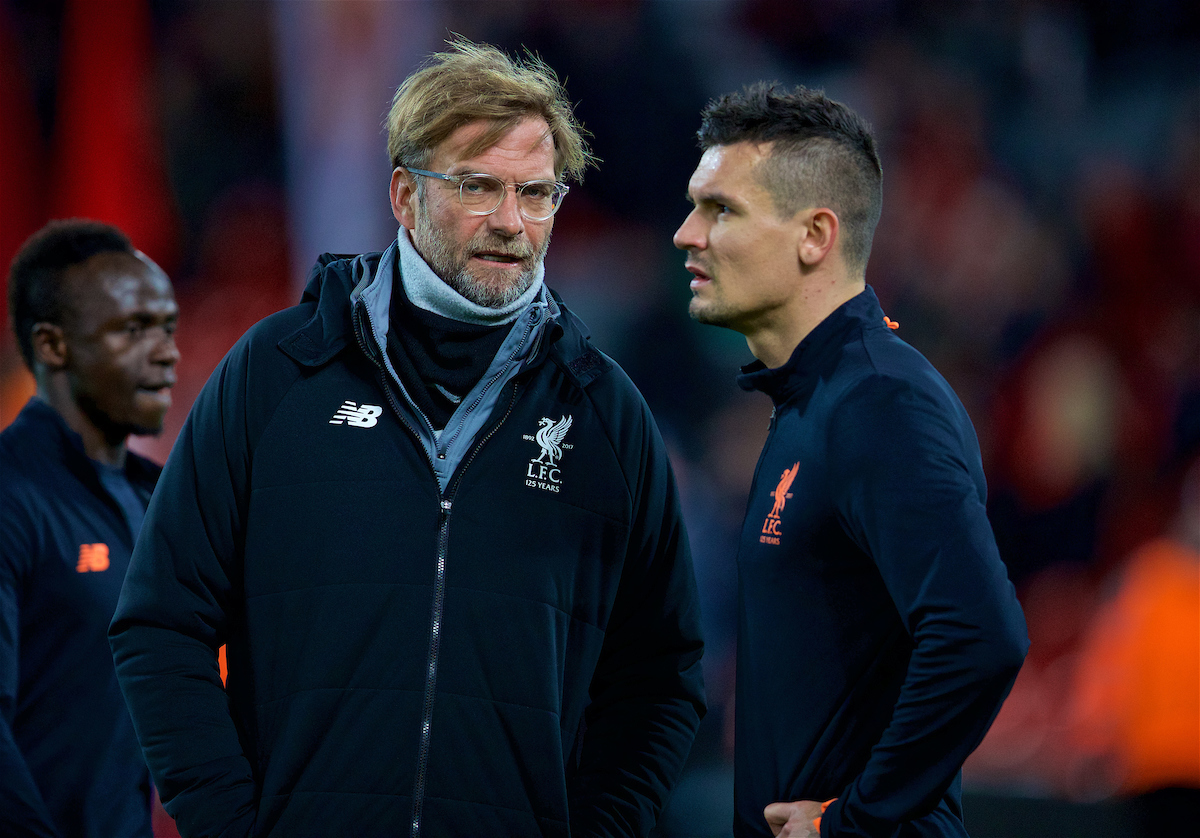 PERCEPTION is an intriguing concept in football.
The perception of our modern-day footballers can gain influence both directly and unconsciously through the things we absorb from the plethora of content we consume daily. Gone are the days when your only football-based content came from a local fanzine or paper along with Alan Hansen-filled critique on Match of the Day.
I often wonder how, say, a Roy Evans side may be perceived by a constantly-opinionated world that has the portals of social media to postulate on. The vitriol that would surround the underwhelming performances and high-profile blunders of David James, the transfer furore that would surround the future of Steve McManaman and the mere contempt at the fact Oyvind Leonhardsen was wearing the number eight for Liverpool Football Club.
When Dejan Lovren signed for Liverpool in 2014, he arrived amid a wave of pre-conceived perceptions. Lovren was seen as the player who would add the steel, solidarity and leadership to a Liverpool rearguard that was deemed in need of solidifying following the free-flowing nature of that Liverpool team the previous year, who were now without the sublime talents of Luis Suarez to spearhead them.
It became abundantly clear from early on that Lovren was not that type of character. His often panicked nature on the pitch in his early performances was all too apparent, none more so than in a 0-3 home defeat to West Ham, where he was in such a state of disarray with not only adjusting himself to life as a Liverpool player and a more aggressive type of front-foot defending, but also trying to act as a commander in chief on the pitch to what was now a severely disjointed football team.
The perception of Lovren being the heir to Steven Gerrard's now immortal captaincy was now replaced by one of a footballer who always has a mistake in him, is unsure of what is being asked of him at times and is prone to the odd nudge in the back in a finely-balanced Merseyside derby. Mud has certainly stuck for Lovren in a Liverpool shirt, rightly or wrongly.
As Liverpool enters a new chapter in their quest for defensive union on the pitch, with the colossal signing of Virgil van Dijk, there is a feeling that it may lead to new chapters, and in certain cases, the opportunity of redemption for some already at the club. The apparent reintroduction of Loris Karius as Liverpool's number one from here on in feels too intertwined with the arrival of van Dijk, a genuinely calming and organisational presence in front of him, for it to be coincidence.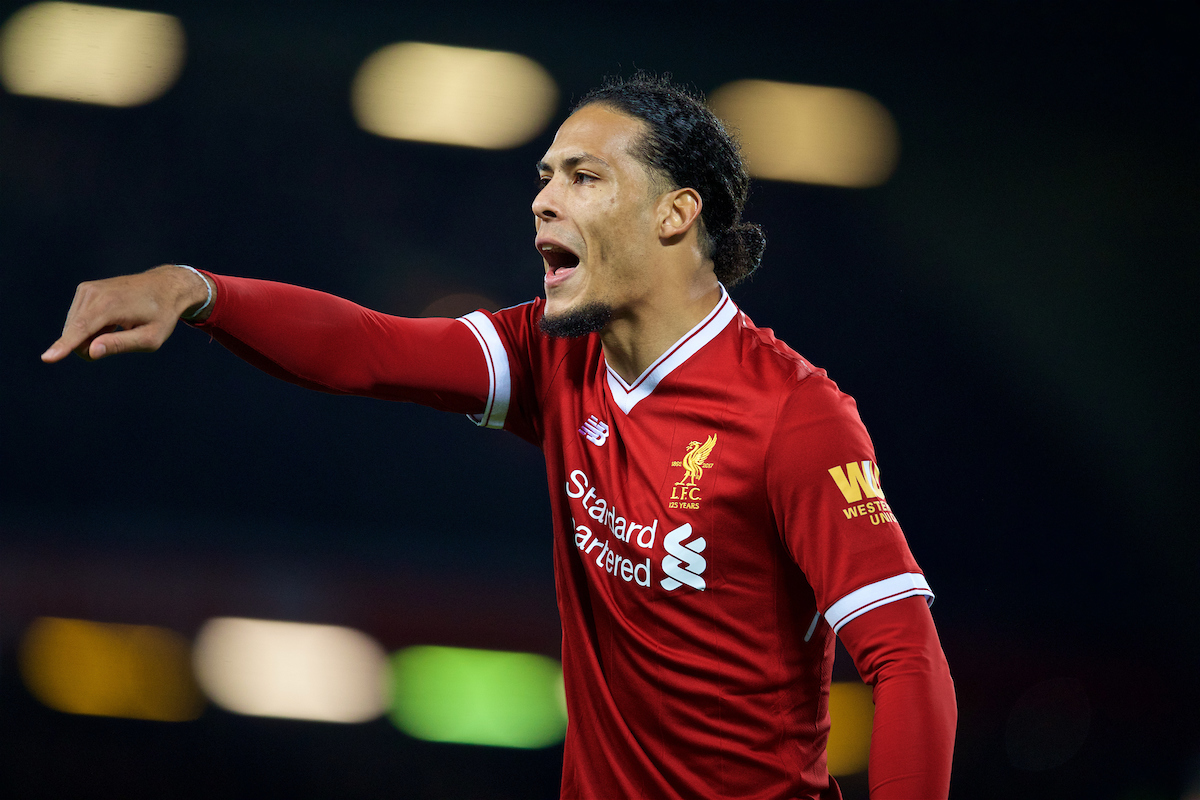 The notion that van Dijk may bring out the best in those around him is not uncommon and it is something which Liverpool fans far and wide will hope his mere presence can manifest throughout his teammates. Big players with big personalities will always push out the chests of others sharing the same shirt. In a cohesive unit such as Jürgen Klopp's which needs everyone to a man to be fully immersed in the team ethos, personalities such as van Dijk can only serve as a positive to all involved.
You get the feeling that all of this can benefit Lovren. As a player who has been at his best when he only needs to primarily concentrate on his own game and not the game of those around him, a towering and bellowing centre-back partner who acts as a reassuring influence on others has been just what he has needed throughout his Liverpool career.
There is previous evidence to support this. Jose Fonte was widely regarded at Southampton as being a vociferous captain on the pitch, a supreme organiser who would spend the entirety of a game shepherding his teammates and making sure they didn't switch off. Lovren was very much an accompaniment of this and was not Fonte's equal in this sense, their respective qualities as a pair were sometimes lost amid the Gary Neville and Jamie Carragher-led hyperbole that rightly surrounded the pair in their pomp on the south coast.
There is also a tactical consideration to this. Lovren's best form in a Liverpool shirt was arguably in the second half of the 2015-16 season where he struck up a foundational partnership with the enigmatic and flamboyant Mamadou Sakho which helped Liverpool reach the League Cup and Europa league final that year. This partnership saw Lovren play on the right of a centre-back two and where he looked a lot more assured and comfortable. This is something you think would again be the case given van Dijk's preference to play on the left, should the pair be chosen together in the coming months.
Lovren strikes me as an intriguing character in the same way that many do in this current Liverpool squad. You can see that he is very much a confidence-driven individual, someone who wears his emotions and is unable to be characterless or disengaging.
The same can be said for players such as Alex Oxlade-Chamberlain and Andy Robertson, for example. It is an endearing quality that a humanist like Klopp will grasp with both hands and try to harness. Unfortunately, this can also work against these characters when the brutal humbling of a football pitch can leave them exposed to their deepest insecurities and doubts in their own ability.
As an elite defender, fault can always be found in every goal, something that could have been done better in the last line. It is easy to forget you can sometimes be insular about this and can castigate your own players too much as a result. I would imagine Manchester City fans will be having conversations about Jon Stones' involvement in Liverpool's second goal on Sunday if they haven't already. Yet it is worth noting that since Lovren's admitted horror show at Wembley in October, when Liverpool succumbed 4-1 to Tottenham Hotspur, Klopp's men have now gone 19 games unbeaten.
This unbeaten run has undoubtedly coincided with an upturn in form of all the defenders at the club, with widespread praise rewarded to Robertson, Alberto Moreno, Joel Matip and Ragnar Klavan. However, since the whirlwind arrival of van Dijk in the New Year, Lovren has quietly had three very impressive performances against Leicester City, Burnley and Manchester City.
There is undoubtedly a feeling that the gauntlet has been thrown down by not only the manager but by Lovren himself. He no longer has the blanket of being viewed as first choice at the club. He knows that one standout performance in three is not enough for him to maintain a starting berth in this side now. You feel that this is a crucial moment in his Liverpool career and how he reacts will in many ways define his immediate future but also his legacy at a club he undoubtedly loves.
Something that was lost in the euphoria of Sunday's victory against the league leaders was the man who led Liverpool out onto the pitch. The handing of the captaincy to Lovren has been overlooked and underplayed completely; maybe this is given the nonchalance of Klopp's public interpretation of what the armband represents.
While there is no reason not to take the enigmatic German at his word, it is worth noting that everybody who has had the captaincy in recent times has had something to prove in some way. It can be argued that it was maybe a way of trying to tug on the heartstrings of Philippe Coutinho, or maybe it was designed to bring out a more forthright and confident Simon Mignolet. This type of tactic is not unfamiliar to Klopp, who is maybe not as flippant on the subject as he would like us to believe.
The player and manager will know what that empowerment of leading Liverpool through a victory of that magnitude can do. As well as everything else, Lovren will now be hoping to permanently change perceptions of him for the better.
The gauntlet is there to be picked up, and his Liverpool career now depends on it.
Recent Posts:
[rpfc_recent_posts_from_category meta="true"]
Pics: David Rawcliffe-Propaganda Photo
Like The Anfield Wrap on Facebook