THE bickering is back. The Liverpool fanbase truly divided once again. Bizarre accusations of 'agendas' have remerged and everyone is wondering what happens next at Anfield. Questions, questions, questions.
Emergency meetings are said to have taken place behind closed doors at Liverpool FC's city centre offices (although the manager's job is said not to be under threat). People are banging the drum for Jurgen Klopp and the bookies have slashed the odds on the German – and Rafael Benitez (as if) – taking over from Brendan Rodgers sometime soon.
Blame what you like, tabloid press, impatient fans, modern football…the clamour for crisis has been fed by what has been served up on the pitch in recent weeks: a grim gruel of toil and torture that is in stark contrast to last season's feast of exhilaration and excitement.
The last three games – Aston Villa at Wembley, West Brom at The Hawthorns and Hull City at the KC stadium – have been uniformly depressing. Tactics have shifted, line ups have differed (perhaps too much) but the result has been the same: Liverpool look like a team that has lost its mojo. In fact, scrap that. Liverpool don't look like a team: a midfield doing one thing and a striker doing another. A No.10 looking for movement and a striker wanting it into feet. Neither prepared to compromise — players not passing to each other; players not trusting each other, players trying to do it all on their own.
It's not at the 'lost the dressing room' stage. Not yet. We can see sweat; the effort is clear, tools have not been downed. But the Reds are no longer sculpting a masterpiece. Instead they are chained by limitations, smashing rocks with no obvious end game while being bossed by inferior opponents. What's the plan? What's the system? Players either don't know, don't get it or aren't sure while the manager looks grim faced, the walls closing, the fingers pointing.
The smell of blood is heavy in the air. Google Brendan Rodgers' name and you see some of the heavy-hitters in the mainstream media labelling Liverpool's season a failure, calling the campaign abysmal, asking where it all went wrong.
I just wonder if we're getting a little carried away, particularly when it comes to the idea that one man in and one man out (the manager) can change everything. Anger, frustration and fists being driven into palms; all understandable. But there are also the cold, hard facts of the Premier League and Liverpool's history of competing in it.
Or not really, as the case may be.
No-one needs reminding that it was the 25th anniversary of the last time Liverpool lifted the league title this week. In the 24 complete seasons that have followed the Reds have finished: 2, 6, 6, 8, 4, 3, 4, 3, 7, 4, 3, 2, 5, 4, 5, 3, 3, 4, 2, 7, 6, 8, 7 and 2. The average finish across the 24 campaigns is 4.5. Four second-placed finishes with 2009's 86 points the best total achieved since *that* trophy ended up in *that* cabinet come May.
A sustained push, a relentless drive towards an inevitable 19th crown has never arrived in all that time; too many five-year plans, turning corners and boardroom disasters. And while it's the desire of every supporter to see that concerted charge for the line the question has to be asked whether it's realistic to expect it right now (or to expect it regularly) from the current set up, on and off the field. Is the manager getting it wrong? Are the owners getting it wrong? Is it all of the above? Or is it just all a bit Mission Impossible given what Liverpool are up against?
Rodgers' faults and failures in a disappointing season are rightly being highlighted; the cult of the manager dictates this. Rigidly sticking with a system that didn't work for too long earlier in the season was a mistake. Marginalising Lucas another. Mario Balotelli up front on his own didn't work then and doesn't work now (but imagine complaining about no goals when you won't start a £16million £80k-a-week striker who some still think will come good). Attempting to be solid and sure didn't result in a sea change in results but Rodgers didn't have the players to replicate last season's methods either (and plenty wanted the Reds to be defensively stronger). Real Madrid away was a mad line up (Rodgers may as well of punched himself in the face — same outcome).
Ultimately, it all added up to the manager fearing the sack in November. He may well feel the same way now. By all accounts Rodgers had three targets this season: qualify for the Champions League, reach the knockout phases of said competition and win silverware. He has failed on all counts. He's done wrong. But he's done right as well.
Following the early season mire Rodgers then masterminded a good run stretching three months and 13 games and the fairytale of a top four finish and an FA Cup win (on Steven Gerrard's birthday) loomed large. Rodgers blowing his own trumpet a bit too loudly when nothing had been achieved was another mistake. Negative results followed positive headlines.
That dream of a grandstand finish now lies in tatters with a league table showing 10 defeats and Chelsea away still to come. Meanwhile, Aston Villa head back to Wembley at the Reds' expense. Elsewhere, the captain is leaving for America — the Gerrard conundrum will soon no longer exist. Your best young player won't sign a contract while others on the playing staff are left in limbo. And there is a cavalcade of awkward questions for manager and owners permanently being articulated on repeat from all angles. Rightly so. When there's a collective shrug following failure then Liverpool really do have problems.
Rodgers hasn't helped his own standing with his propensity for public bullshit. After a record summer transfer spend last summer, the quote about Tottenham's spending and challenging for honours lingers like a fizzy fart after a heavy night on the ale. No manager hangs himself when put before the glare of the cameras, they back themselves — and why wouldn't they? But there's backing yourself and there's talking bollocks. The performance at West Brom was not "outstanding" and it begged the question of how Rodgers will describe a showing if Liverpool do turn on the style again this season.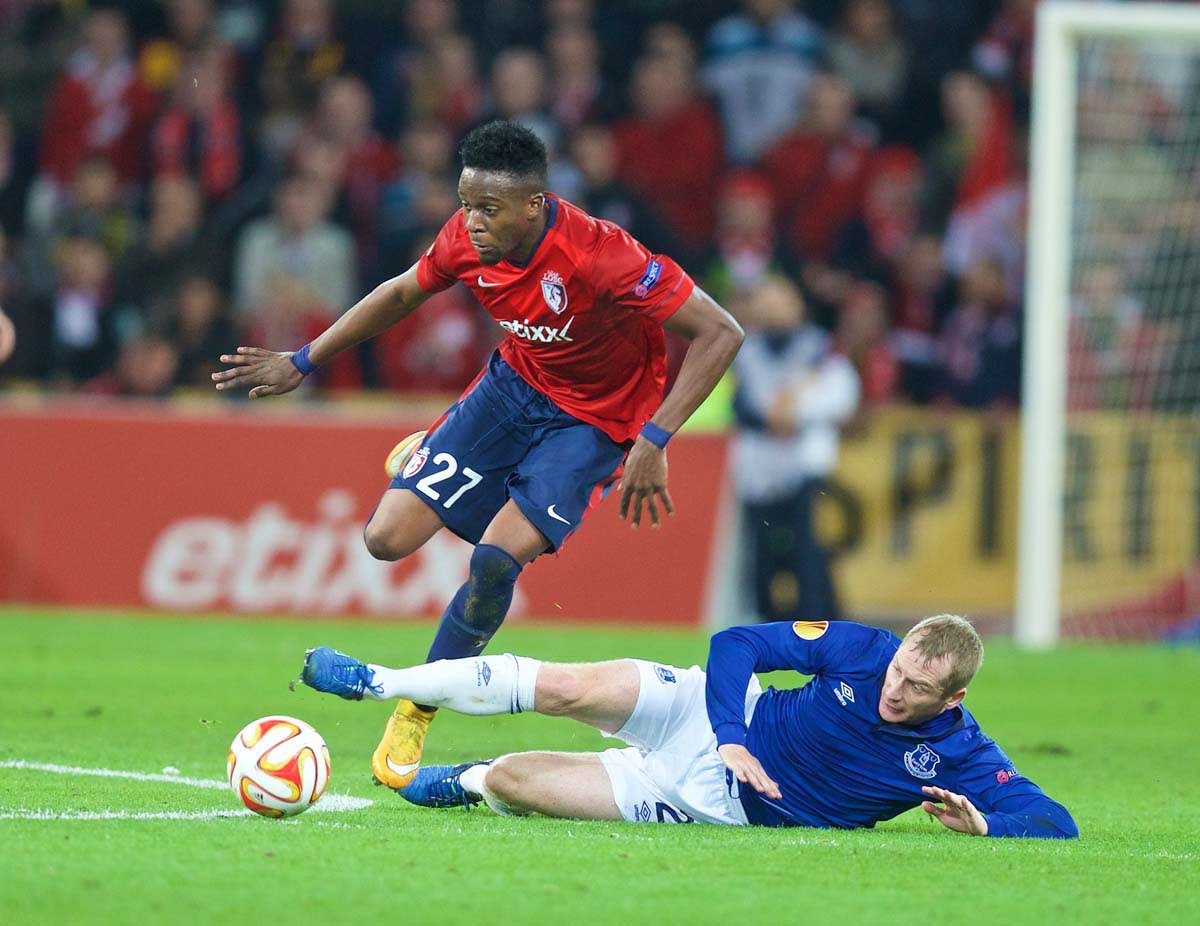 But let's cut to the chase. Whoever the manager of Liverpool is next season he will want a striker or two beyond the trio of flops Balotelli, Rickie Lambert and Fabio Borini (who are all likely to leave if buyers can be found…good luck with that), Divock Origi (who is 20 and has never played in the Premier League) and Daniel Sturridge, whose injury troubles have limited him to just 19 appearances for club and country this season, scoring just five goals.
I recently wrote on what constitutes 'par' for Liverpool, with my point being that it's not results alone that influence the feel-good factor around the club. It's quality of performances, it's entertainment, it's faith that you've got the right man and a feeling the club is moving in the right direction. By my own subjective standards, I made it four really good performances from the Reds this season. It's not enough. We need better players.
As others, including Paul Tomkins, have detailed in depth, income and spending power — on wages and transfer fees — play a huge part in getting better players to sign on the dotted line. They want big wages and big bonuses for themselves. And they want evidence of recent sustained ambition from the club not dewy-eyed stories of silver-laden past eras. As difficult as it is to write, the history we hold so dear to our hearts probably isn't a deal clincher for someone born in 1995. Money is.
Throw in FSG's transfer criteria and the fact that Liverpool have routinely missed out on top targets and it begs the question: what difference will any manager make to Liverpool right now? (and given their disadvantages in a far from level playing field, why do the club keep speaking so freely about transfer targets…).
A Klopp might give Liverpool more sex appeal. He could help to sell the club and may be a better draw for players. You'll still have to pay those players the going rate for wages though and clubs won't sell on the cheap. There might be the much celebrated bounce effect of a new manager. It would be exciting. No doubt we'd be wooed by Klopp's charisma; he has the 'feel' of a Liverpool boss in waiting. But when we return to earth from all that and it's same again off the pitch, then what? Klopp can point to a CV that includes major trophies, unlike Rodgers. But if he still has to work in the parameters of a transfer policy that basically means Liverpool can only target a player Chelsea, Manchester City, Manchester United and Arsenal don't want, how much of a difference can he really make? Is he magic?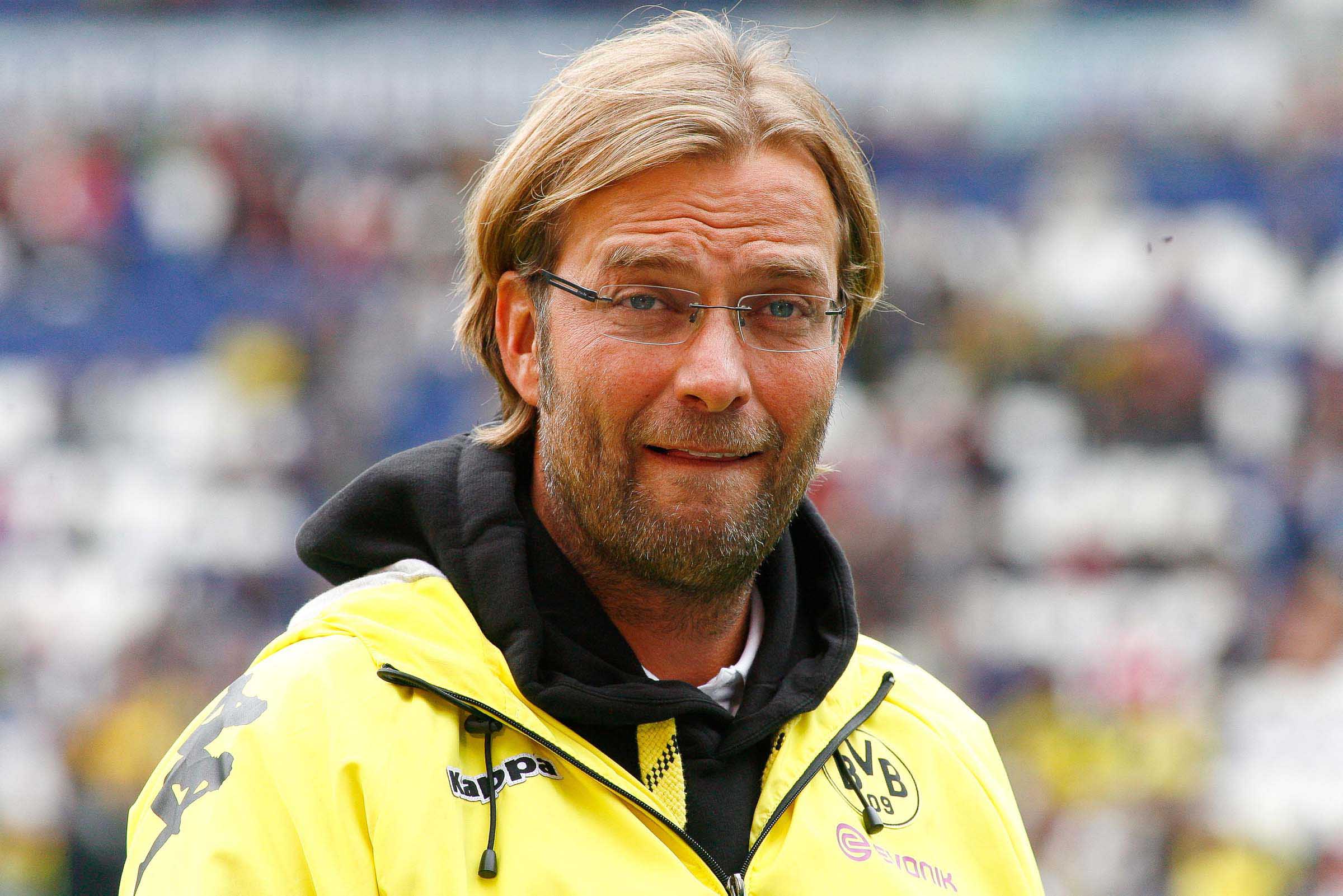 There's another thing — what if Klopp doesn't want it? Or any other big name boss? What if, after deciding to sack the current manager, instead we simply end up targeting Brendan Rodgers MkII – another 'promising' young manager who would arrive to learn on the job rather than lead from the off? Would everyone back that bloke? Would he be 'Liverpool standard'?
Perhaps the shadowy transfer committee members were the subject of the emergency meeting. Perhaps Rodgers was after all and the wrong messages were leaked (or all the right ones if a smokescreen was the intention). Perhaps they are all in the firing line. Or maybe we're just about to announce an official potato partnership. I can't rule any of those options out. I don't know.
I do know sacking Rodgers will cost a lot of money. It may well be the case that it is considered money well spent; a lot will depend on the unknowns that we can only guess at – do FSG still have faith in the manager (their manager; the man who satisfied their criteria)? Do the players still have faith in his methods? Is there anything in the continual players v manager row rumours that circulate? How have all Rodgers' all too obvious frustrations with the transfer committee affected working relationships with the kingmakers?
The "he needs time" argument isn't one. Rodgers has had three years. He's been a Liverpool manager longer than Joe Fagan and has took charge of more games than Hodgson and Dalglish (second spell) combined. Questioning his suitability for the position from here on in isn't unfair. What's best for Liverpool is what matters.
On the other hand, it may be considered that the £10million or so it would cost to buy out a deal signed less than 12 months ago would simply be better invested in a player that could make the difference instead of a manager who might not. If Rodgers simply had a better squad at his disposal would he get better results? Last season says yes.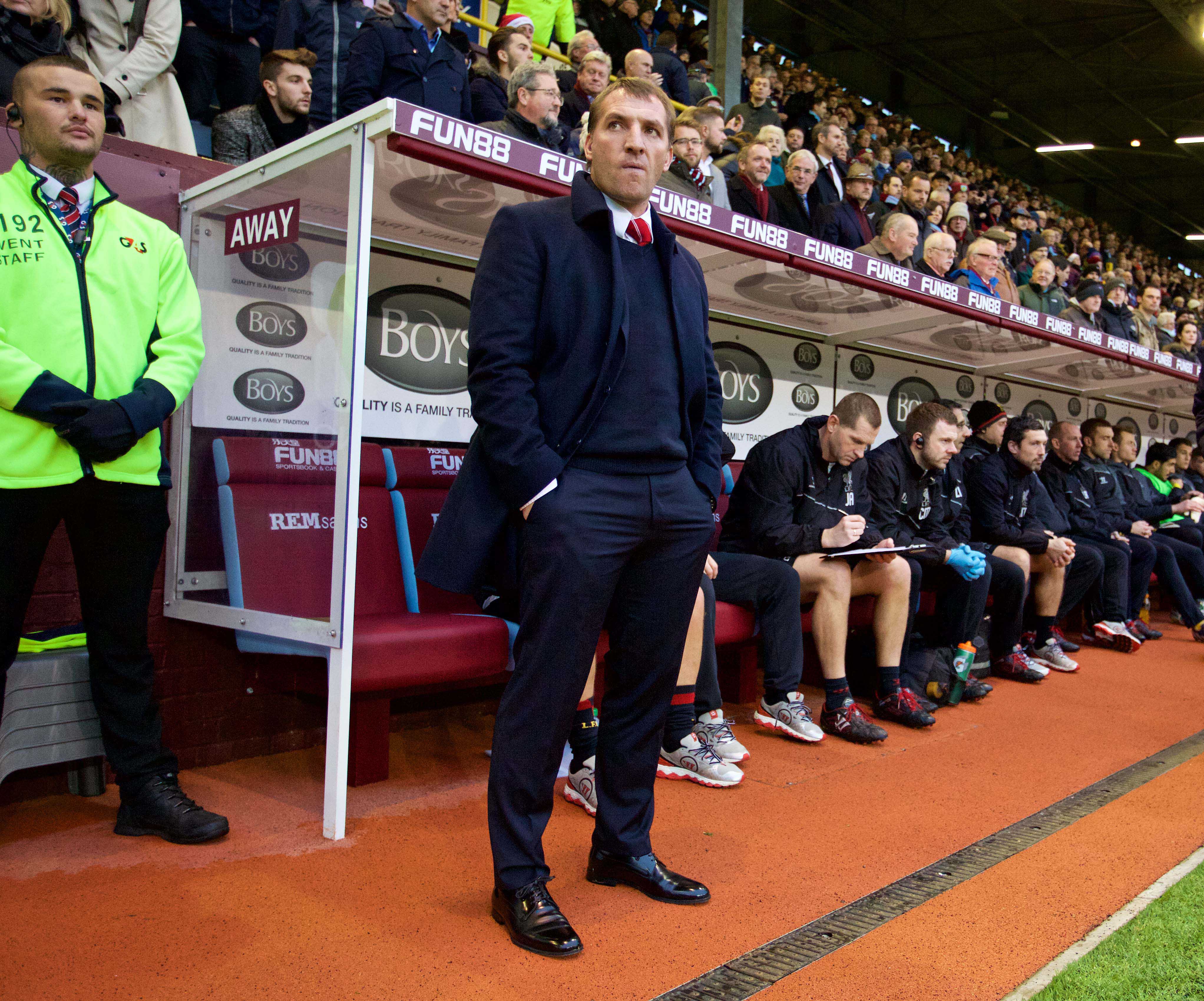 Current expected summer arrivals are Origi, Danny Ings and James Milner. Solid. OK. Par? But where's the difference maker? Where's the player who doesn't allow Tony Pulis to Tony Pulis us? Where's the player who stops Steve Bruce from Steve Brucing us and wins the game at Wembley?
Last season raised the bar for Liverpool. Brendan Rodgers LMA Manager of the Year was hot property after taking little fancied Liverpool to within a whisker of the title. The rollercoaster ride convinced many 'we were back'. With Champions League football to follow and a boss now with a reputation for squeezing the best out of young players we would fly again this season, right?
Take a look at the list again above: second followed by sixth. Second followed by fifth. Second followed by seventh. Perhaps none of this is easy. The weight of expectation at Liverpool hangs heavier than anywhere else in the league. But we've spent major dough under Rodgers' reign on 23 new players, right? And much of it questionably, right? All clubs and every manager regularly get transfers wrong. And the club wasn't shopping in the same shops as richer rivals that sit above us in the table. That remains the case. This smart way, the FSG way, the Moneyball way — how's that going? Sometimes there isn't a secret and you simply have to acquiesce. Pay the money, John. Cough up, Tom.
Last season Liverpool played less games than the other teams in and around them in the top four. The Reds were also fortunate with injuries in that more often than not the best players — and players who could score goals — were available. The top 10 for appearances among outfield players in 2013-14 reads: Henderson, Gerrard, Skrtel, Sterling, Suarez, Coutinho, Sturridge, Johnson, Leiva, Allen. Loads of goals. Suarez having his best season as a professional footballer (33 in 39 for club and country), Gerrard influential (16 in 51 for Liverpool and England), Sturridge proving his worth (28 in 42).
This season it reads: Henderson, Sterling, Coutinho, Skrtel, Moreno, Lallana, Gerrard, Can, Lovren, Markovic. Where are the goals? Gerrard is leaving (10 in 37), Sterling is in dispute with the club (12 in 56 for club and country), Sturridge has missed most of the season (five goals in 19 appearances). Daniel Sturridge, Mario Balotelli, Rickie Lambert and Fabio Borini have scored eight Premier League goals between them this season.
SUBSCRIBE: The Anfield Wrap's TAW Player is now live – exclusive content for subscribers
Many now want — and demand — blood and say new blood in the gaffer's spot in the dugout is the answer. A fresh face will cure all our ills, seems to be the message. Where does that certainty come from? Liverpool have lots of puzzles to solve — is Brendan Rodgers the best available manager for the job? Is the transfer committee working? Is it time to return to the original plan after Dalglish was fired — a true director of football model rather than one by stealth (by committee)? Why can't the club clinch deals for top targets? Is the notion of 'value' too idealistic? Is the stats-based program reportedly feeding transfer target lists a success? What strikers can Liverpool put on the pitch next season?
No wonder we're arguing, look at all the questions. Imagine making the decisions. The manager problem is a club problem. A squad problem. An owners problem. An ambition problem. A buying and selling problem. And if it was easily solved there wouldn't be a 25-year gap in the 'champions' column would there?
This time next year, Rodders. This time next year. FSG it's over to you. All the best.
READ: KLOPP FOR THE KOP – WHY WOULDN'T YOU?
READ: BRENDAN RODGERS AND JURGEN KLOPP: THE GOOD, THE BAD AND THE UGLY
[rpfc_recent_posts_from_category meta="true"]
Pics: David Rawcliffe-Propaganda-Photo
Like The Anfield Wrap on Facebook