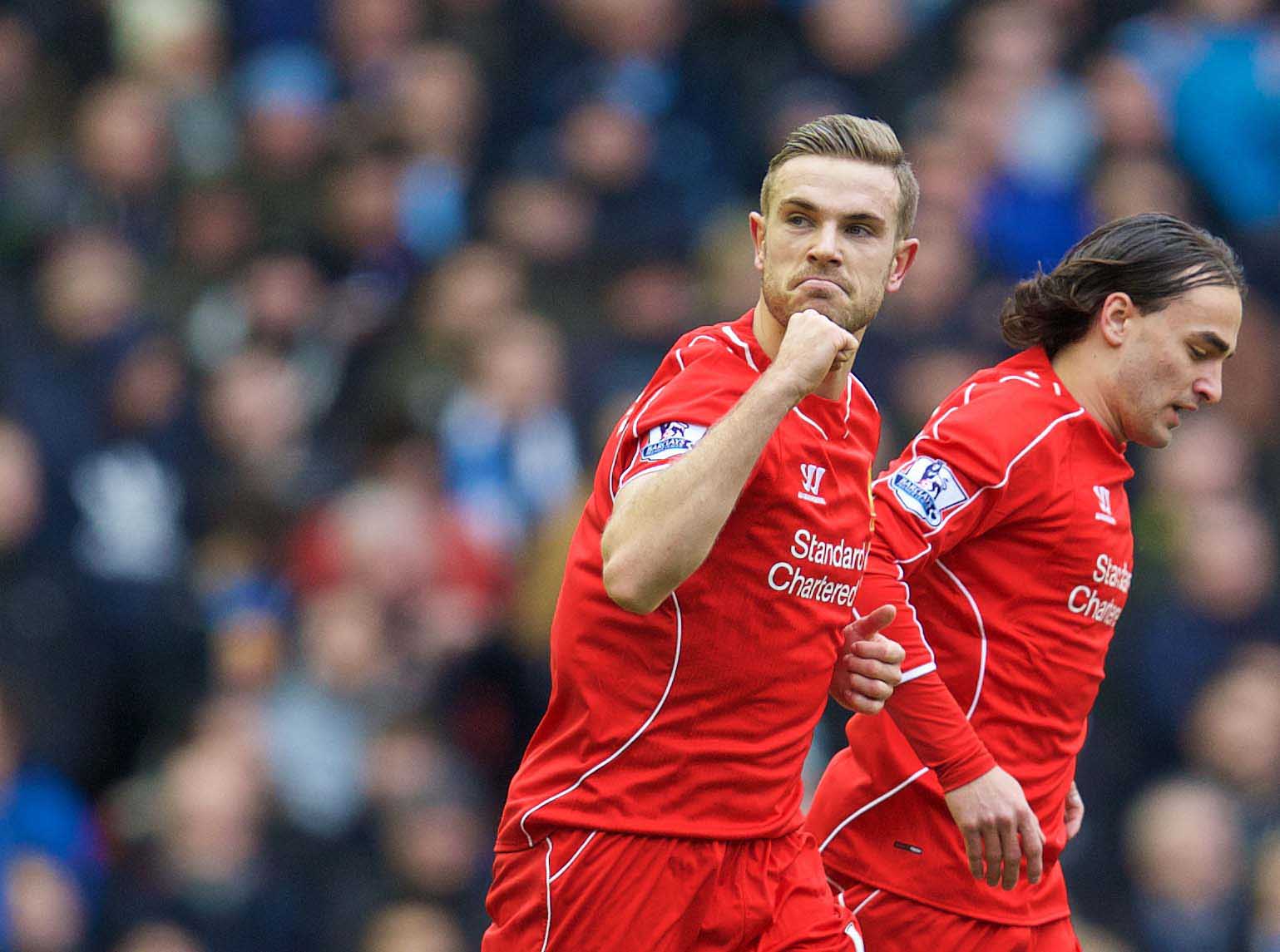 DAVE Downie was brilliant on this week's The Coach Home. He was fascinating about Everton, eviscerating the mentality — or lack thereof  — which leads to a football club crumbling from within; bilious, toxic, cycloptic — the idea that things can reach a point where there can be no coming back because thought processes about what's achievable, desirable and reasonable block it.
The thing I most enjoyed was what he said about Neville Southall saying Everton's target should be winning the league. He's right. It should be. Thirty eight games in a season and Everton can win any one of those 38 games. That means they can win all 38 games. This is a thing which is possible. It may be very, very, very, very, very unlikely. But it is possible. Always try to do that and then see where you are.
Football as a sport has become increasingly real as the information age has boomed. We know almost as much as can possibly want. We know as much as we want about any of our opponents. We know as much as we want about ourselves. We know who is good and why. We can know whatever we want and therefore we know our limitations. We spend a load of time talking about what is reasonable and achievable.
The best thing about Liverpool's performance against Manchester United was that they believed, down to 10 men and two behind and having been poorer for most of the game, that they could still get back into it. They had the mentality you need, both manager and players had the feeling that something was still achievable in the game.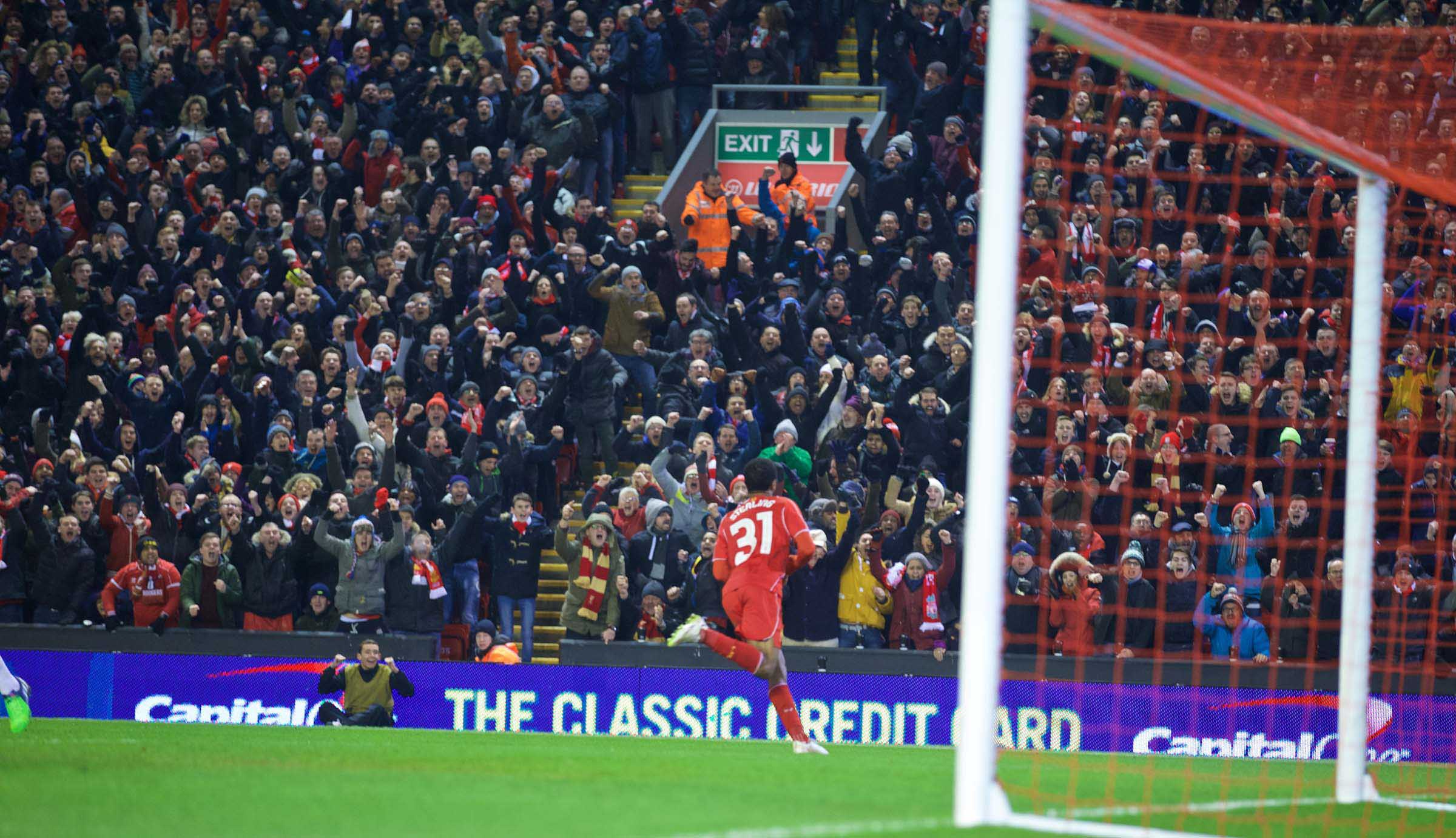 The worst thing was that they had the mentality but they didn't have the weaponry. Before a ball was kicked, Liverpool hadn't looked like a side with enough goals in them. Before a goal was scored Liverpool weren't carrying enough threat to push Manchester United back. Before a red card had been shown Liverpool weren't opening their opposition up.
Goals are the thing. Goals are power. Goals change everything, they realign what is reasonable and achievable. Feeling like you always have a goal in you gives you power. It makes you something to be scared of. You always want your opponents to be scared of you. Liverpool have been formidable opposition since the turn of the year, in a sense the most formidable they have been for six years. But they haven't been dangerous opposition. They haven't been something to be scared of. Despite the fact that Liverpool have been on an excellent run and have played some good football, we haven't seen enough chances created, enough fear spread in the last three months. We were scarier in March 2013 than we have been in March 2015.
When we were in Australia in the summer of 2013, we spoke to Brendan Rodgers and I asked him about goals. He said then that he wanted the number of goals we scored to go up significantly into the 2013-14 season. I felt at the time he was rigging the deck a little bit; we'd scored more in the second half of 2012-13 regardless. Yet we did increase the number of goals we scored very significantly, into a stratosphere we hadn't seen before. Never mind rigging the deck, Liverpool and their arch pragmatist of a manager produced a fantastic season covered with, dripping with goals.
In the run Liverpool have been on that same arch-pragmatist of a manager has looked at what he has and decided he isn't dripping with goals. Instead he's set them up to be formidable, to be a very good side. But without goals you aren't touching the stars. By aiming to be 'very good' Liverpool have acceded to reality; at what Liverpool have chosen to be very good at, they will always run into someone better at it. They aren't changing the game; they're not carrying the idea they can change the game in 19 minutes at home to Arsenal.
https://www.youtube.com/watch?v=6JLa20uNJA0
Goals change football matches. Carrying the threat of goals changes football matches before they even begin. It places the opposition on the back foot, it creates fear, it creates space.
This isn't a conversation about whether the Liverpool manager is right or wrong on a game-by-game basis — though there is a point to be made that domestically Liverpool haven't looked like a side with three goals in them in any given game (with the possible exception of the one game they got three in against Tottenham Hotspur when Markovic played very, very close to Sturridge) or even one about how well he has done since December. That Liverpool have excelled since December isn't up for debate. That it reflects well on this manager and this group of players shouldn't be either.
But this is a conversation about winning the league. Which remains the conversation most worth having, the conversation Neville Southall reckons we should all have. I'm with Big Nev. I'm always with Big Nev. I can't be bothered not being.
And it's a conversation about reality. About how you escape it, how you look to redefine it. Any piece of Liverpool success redefines reality, all the realities we know about wage bill, transfer fees, FFP, previous achievement — all of those relationships between those things and success means for Liverpool to achieve success they need to redefine reality. As a football club, we're far more able to do that than Dave Downie's Everton. We're suitably delusional to achieve things. But reality keeps on at you, worms its way in, wants you to do things in its way, on its terms. Build slowly, be sensible, don't get ahead of yourself. All the while the reality you accede to gets harder to escape. It locks in further around you.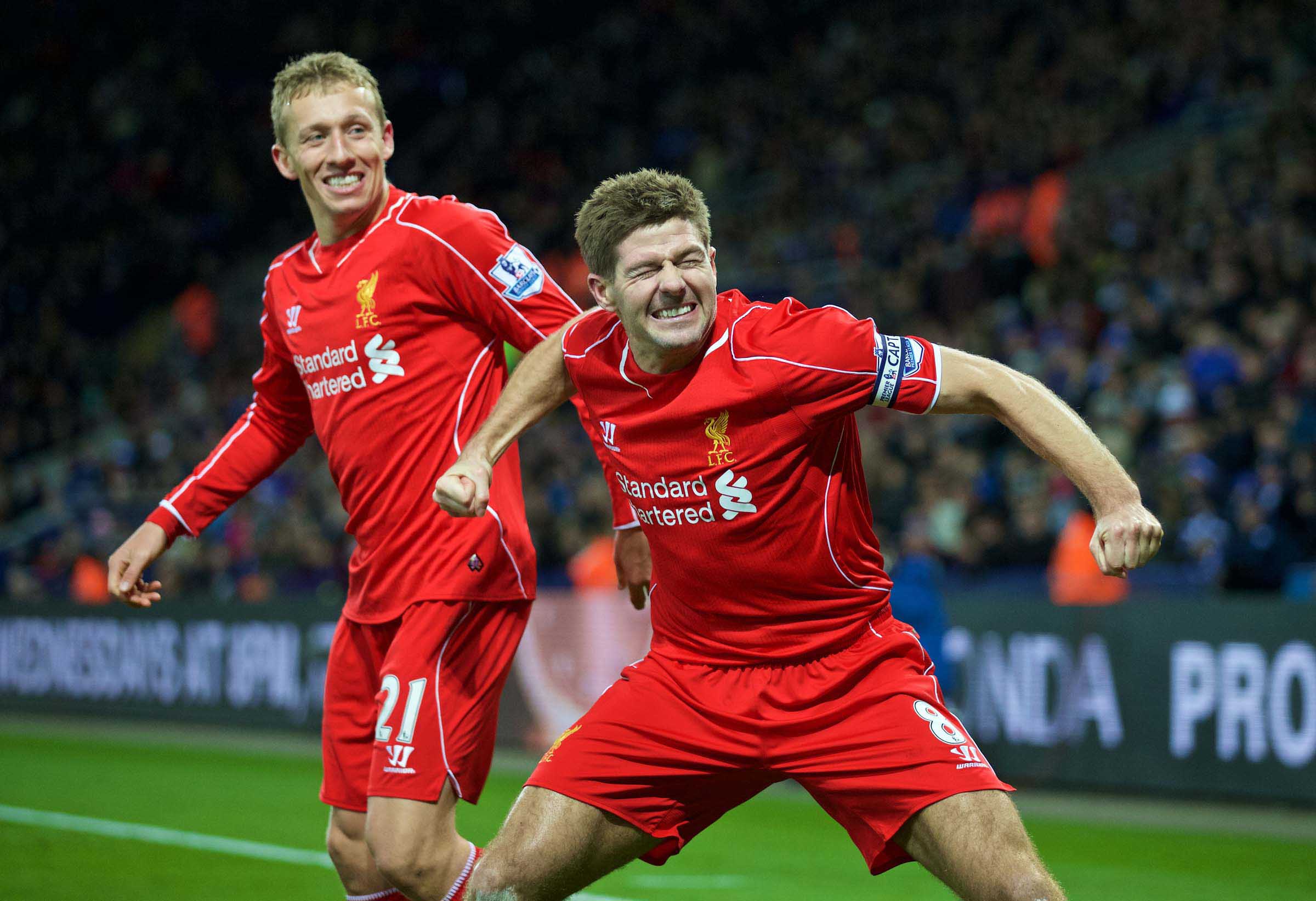 Reality is Juan Mata opening the scoring, it's a lad of £300,000 week coming off the bench to shore it up. Reality bangs and bangs and bangs on the door and the only thing that is its Kryptonite is goals. Broiling, shuddering, chaotic goals. Goals make reality shake in its expensive boots. If you can always score, you can always do anything.
Forty four league goals this season so far. We next play in April. Forty four. We've spent a season submitting far too much to reality. We've handed the keys to the crazy bus to the greybearded.
This manager has sat down before and thought about goals. Targetted goals. Made goals his goal. This summer it will be time to do that again.
He'll need more of the weaponry and he'll need our faith and maybe even some of his own. The arch-pragmatist may well have to become a little more idealistic. Big Nev is right. Big Nev will always be right. Prove him right.
Score goals.
[rpfc_recent_posts_from_category meta="true"]
Pics: David Rawcliffe-Propaganda
Like The Anfield Wrap on Facebook