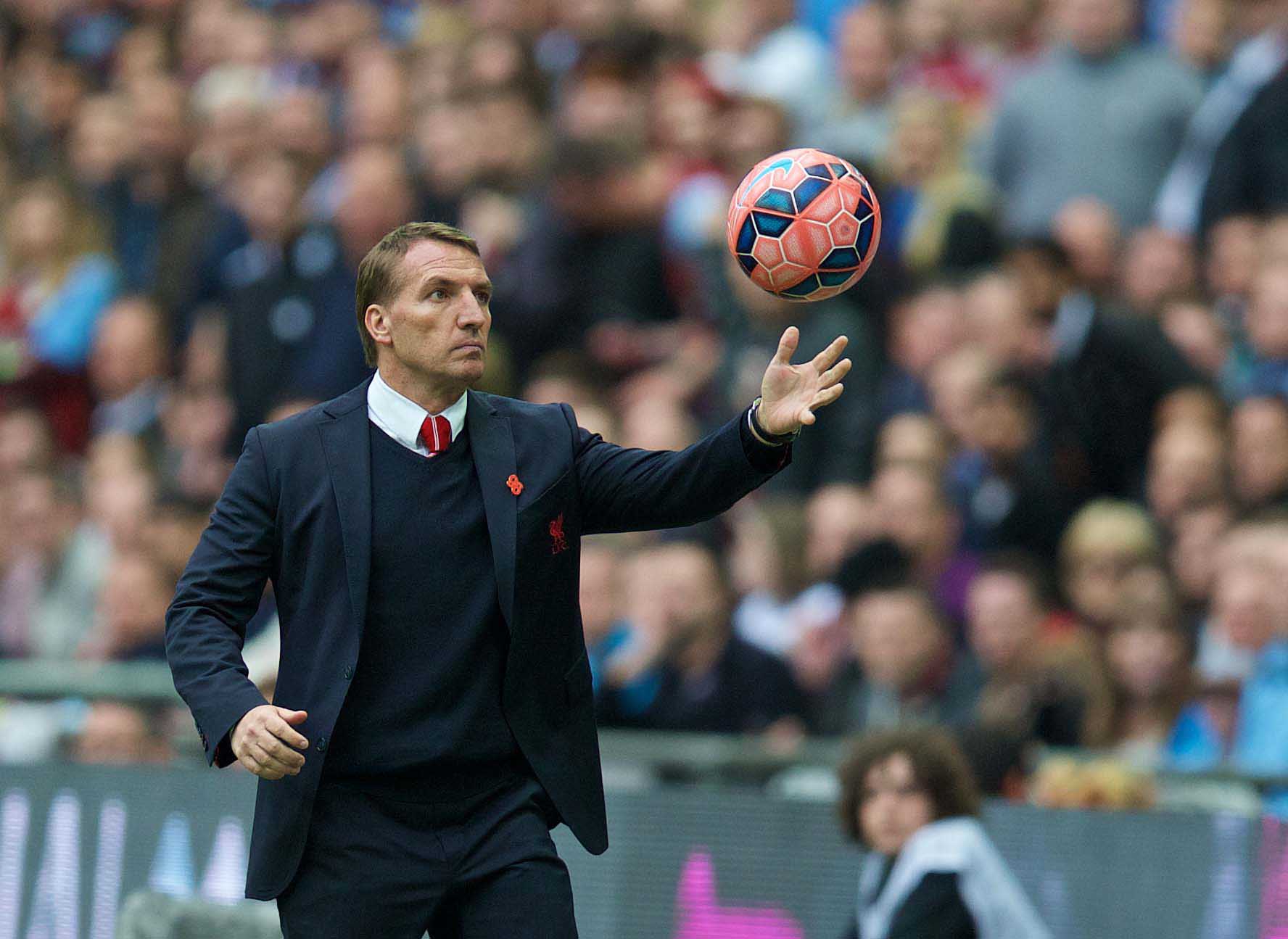 LIVERPOOL'S shambolic sacrifice of a silverware opportunity to a side still threatened by relegation was always going to spark a fresh debate about the future of Brendan Rodgers as manager, particularly with a potential top-class replacement in the shape of Jurgen Klopp now seemingly preparing his CV for a punt at the Premier League.
But what has been fascinating about the so-called 'debate' is how little debating actually goes on, particularly between Liverpool fans.
The Wembley wobble allowed the tabloids to do what the tabloids do. They sniff blood, circle and stir. They prod for reaction and count up the clicks. But when it's fan v fan, don't we all ultimately want the same thing? Aren't we all striving and straining for a successful Liverpool Football Club?
Sometimes it doesn't feel that way — and that applies to extremists on both sides of the Rodgers fence.
Parallels can be drawn with the current scramble from party leaders to persuade voters ahead of the General Election on May 7. Whatever your political persuasion, ultimately, what are you striving for? A fair society? The best opportunities for you and your family? It's easy to forget the point when so much focus is placed on personalities, conflict, sniping and backbiting. Even the way someone eats a bacon butty is apparently of national concern while manifestos, policies and recent history of decisions? They too often take a back seat for debate that ultimately serves no purpose.
Too many times Liverpool fans have found themselves in similar situations regarding Rodgers. Whether it's the treatment of Rafa Benitez, the pain of Roy Hodgson, or the unceremonious uncrowning of the King, it's seemed for some that Rodgers was never worthy of the benefit of the doubt. The manager – perceptively, to be fair – referenced it himself on his arrival at Anfield to step into the shoes of Kenny Dalglish.
Back in June 2012, he said: "There are three types of supporters at every club. Number one is those who, no matter who the manager is, they love their club and will love their manager whoever it is. The second group is those supporters who will accept you but to earn their real respect you will have to be successful — and that's fine by me.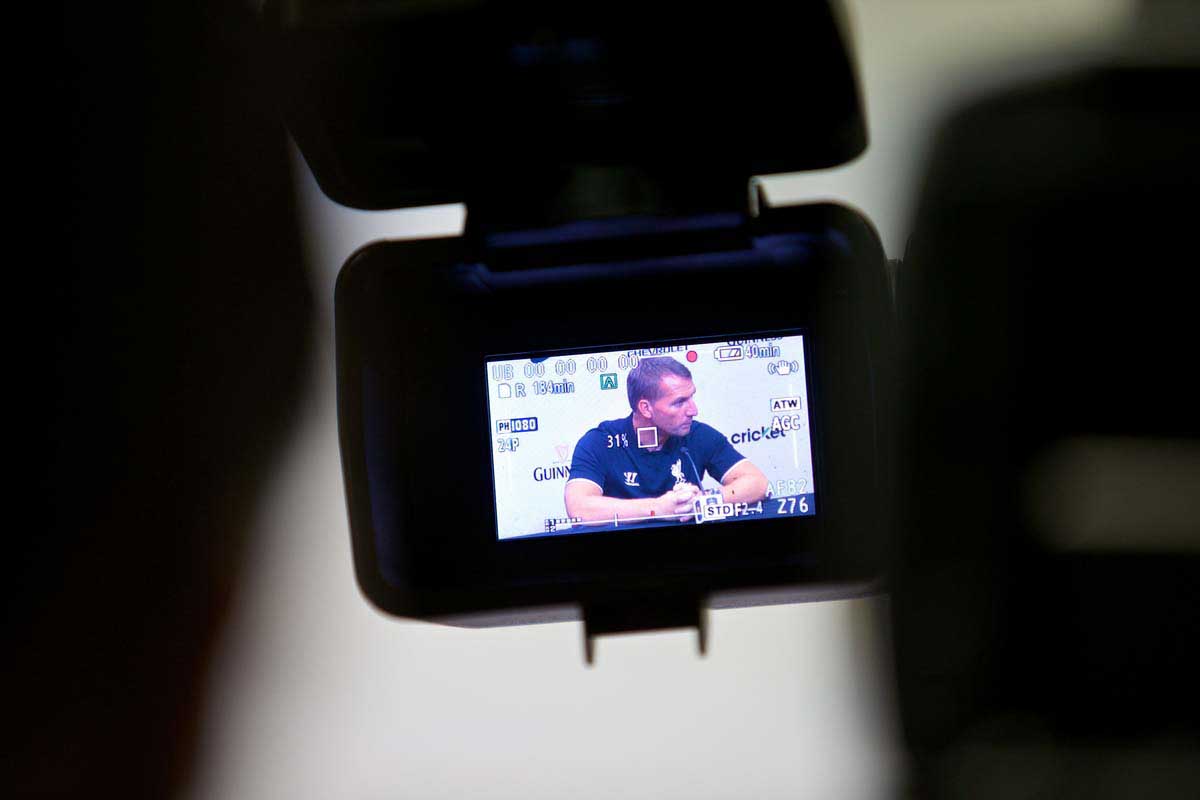 "The third group are the critics, and you never change them. Ever. If you win 4-0 it should have been five, if you win the league you should have won three."
A quick trawl of Liverpool forums or Twitter will show this applies as much now as it did then.
There are Liverpool supporters who will defend Rodgers' every move. We're not just talking context, or fairness, we're talking placing the manager on a pedestal alongside greats past and present. "Built a team like Shankly did…" That song has rhythm — and Rodgers is a bright young manager who came close to winning the league — but that line crosses the line.
To the fans in this group anything and everything that has gone right in the past three years is down to Rodgers and Rodgers alone. When it's the opposite – the players, the owners, the transfer committee are quickly mentioned in dispatches. Even luck gets the finger of blame before the manager does. It's not necessarily a criticism. Blind faith, looking on the bright side, backing a boss through thick and thin — it's what many perceive as the job description for a supporter. But what are we supporting here, the manager or the football club?
At the other end of the spectrum are 'the critics', as Rodgers christened them. The critics love to reference the manager's teeth and tan; they revel in talking about a TV documentary that Brendan Rodgers had little or no say in screened three years ago like it was aired last night: "Where are your envelopes now, Brendan? Where are they now?"
The manager's private life and living arrangements are fair game to the critics, too, even how he celebrates a goal gets a mention while "fraud", "fake" and "salesman" are routinely thrown around to describe the manager of the team they support. Imagine disliking a political leader for how he eats a butty. Imagine disliking a football manager for who he rents his house to.
Ultimately, what's the point in holding extreme views either way though? To put it bluntly, Brendan Rodgers doesn't matter. Liverpool matters. What's best for Liverpool matters. What makes Liverpool consistently competitive matters.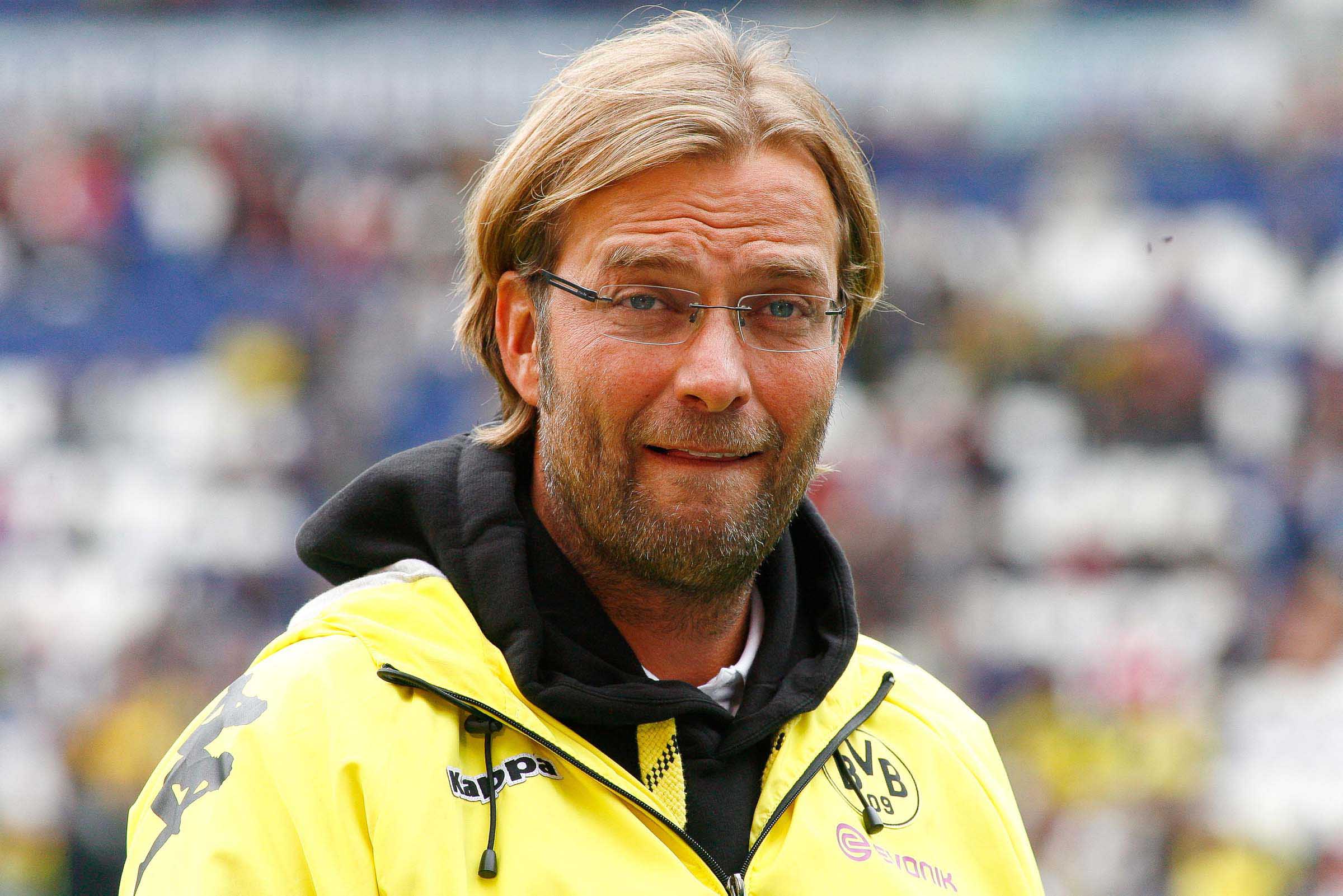 That basic fact is too often lost in the arguments, hidden in the smoke from online bullets across the Twitter battlefield. Stats here, quotes there. Brendan as David Brent this way and Rodgers in the sky with Shankly that way.
Perhaps the place to aspire to be is Brendan's group two. Accept Rodgers as the manager. Give him a chance. He needs to win something, he knows that and he's said so. Is three years long enough?
How he fares in doing just that should inform his perceived suitability and debates and opinions informed accordingly. They are allowed to change if things progress and they are allowed to change if things go wrong. Both things have happened during Rodgers' reign at Anfield. Right now, fans are smarting from an unacceptable performance at Wembley. There's an inquest taking place and so there should be. When there isn't then we really have problems.
I had my doubts about Rodgers when it first became clear he would win the race for the Anfield hotseat. Back in May 2012 I was banging the drum for a name that made a statement – an experienced, world renowned manager — not a boss barely out of nappies in terms of top-level experience.
I thought he handled his first press conference as manager impressively. Journalists spoke highly of him, too, and relayed positive vibes from the dressing room. From then on in, I've watched a side grow into an attacking force that last season became the envy of the league as it came a whisker away from winning the thing with positive, front foot football.
I've also watched a manager repeatedly make the same mistakes when it all went wrong earlier this season and then quickly sell himself to the watching public — too quick — when things started to go right again (see pre-Manchester United press pieces, clearly on the back of briefings from Rodgers himself, that uniformly praised the manager for turning Liverpool's season around).
Rodgers has struggled with the size of the job at times – the weight of expectation, the ghosts on the wall and the extra – and continuous – scrutiny that comes with the job at Liverpool. It's why he was wandering around his kitchen in the middle of night and why he lost sight for a while of what he has brought to the club: attacking football.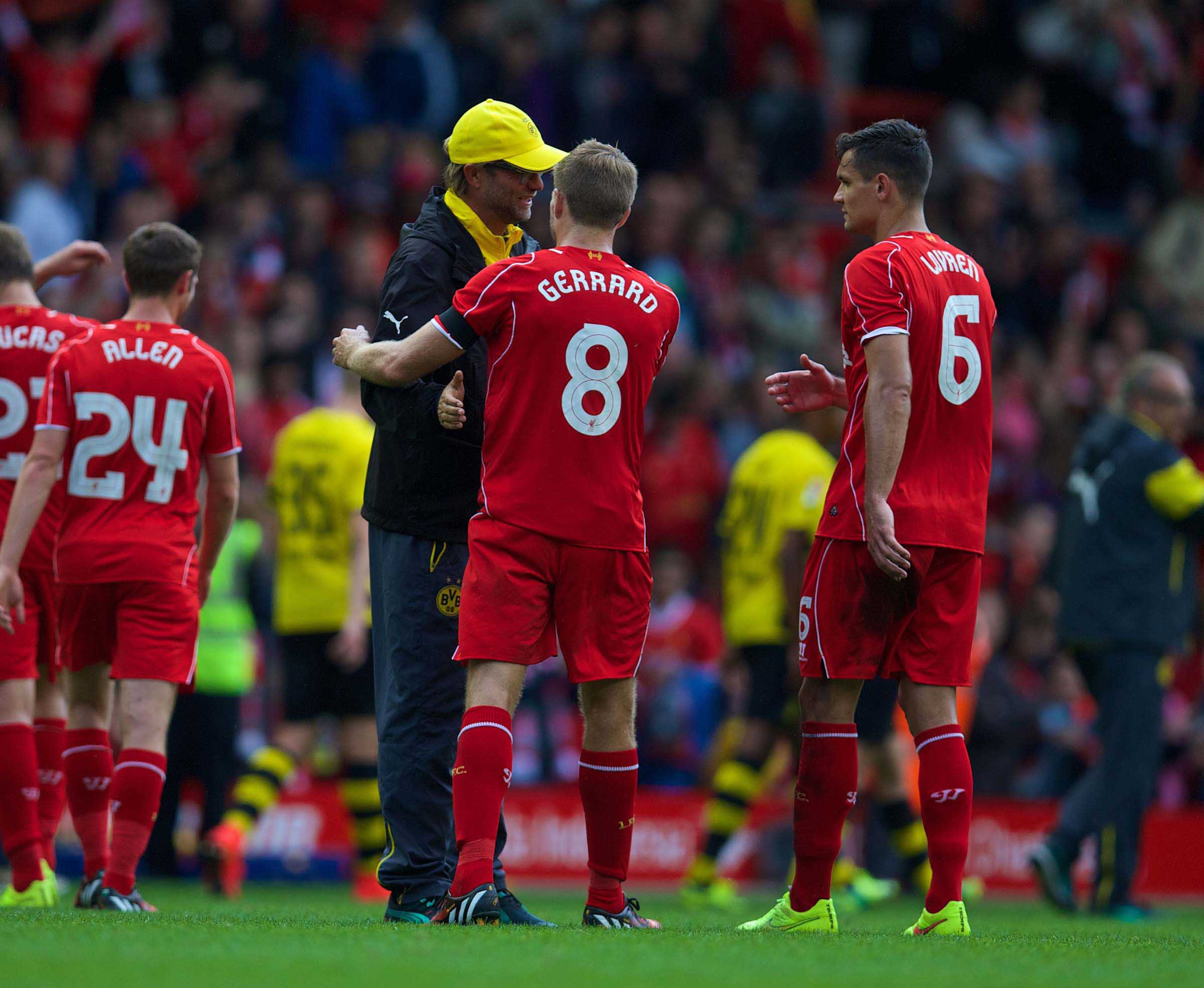 Rodgers is clearly all too aware of what is said and written about him and likes to redress the balance from time to time. He doesn't always choose the right moments, or the right words. Do fans really want to here that the occasion of a semi-final is too much for this team? Other times he has said exactly the right thing and represented the club with decency and dignity.
Good and bad. Light and dark. Shades of grey. And an assessment that no doubt applies to managers the world over.
I've watched a Liverpool side play some of the most exciting football I've witnessed in 25 years of going the match. But I've also watched a manager concede defeat for a Champions League spot far too early and consistently fail to win in big games when it matters. I've watched a manager tinker with tactics too much but I've also witnessed the same boss mastermind barely believable runs of form against all the odds.
I've witnessed players consistently bounce back and experience a second coming when it looked like the only way was out (see Henderson, Sakho, now Mignolet for example) but I've also watched a manager seemingly marginalise players he hasn't bought and over-promote those he has in the ongoing political wrangling between dug out and boardroom.
Experience v youth is a reoccurring theme in Rodgers' recent press conferences and we all know which FSG favours. The frustrations are clear to see. But it's worth remembering that it's a set up, approach and policy of FSG's making, and one that has conflict at its heart whoever operates within it. Director of football via committee, which is what it is in essence, equals manager v boardroom spats. And they're nothing new in football – Liverpool's history is littered with them: "They are only there to sign the cheques."
The Soccernomics book, known to a be a favourite of John W Henry, advocates "the power of minds". More than one mind making decisions means conflict.
We've had a record £120m transfer spend in the summer only to watch Liverpool crash out of Europe twice and fail in every competition they have entered. And yet Rodgers still has a win rate of 53.3 per cent as Liverpool manager, comparing favourably to Rafa Benitez's 56 per cent, Houllier's 52, Kenny Dalglish's (second spell) 49 and Hodgson's 42.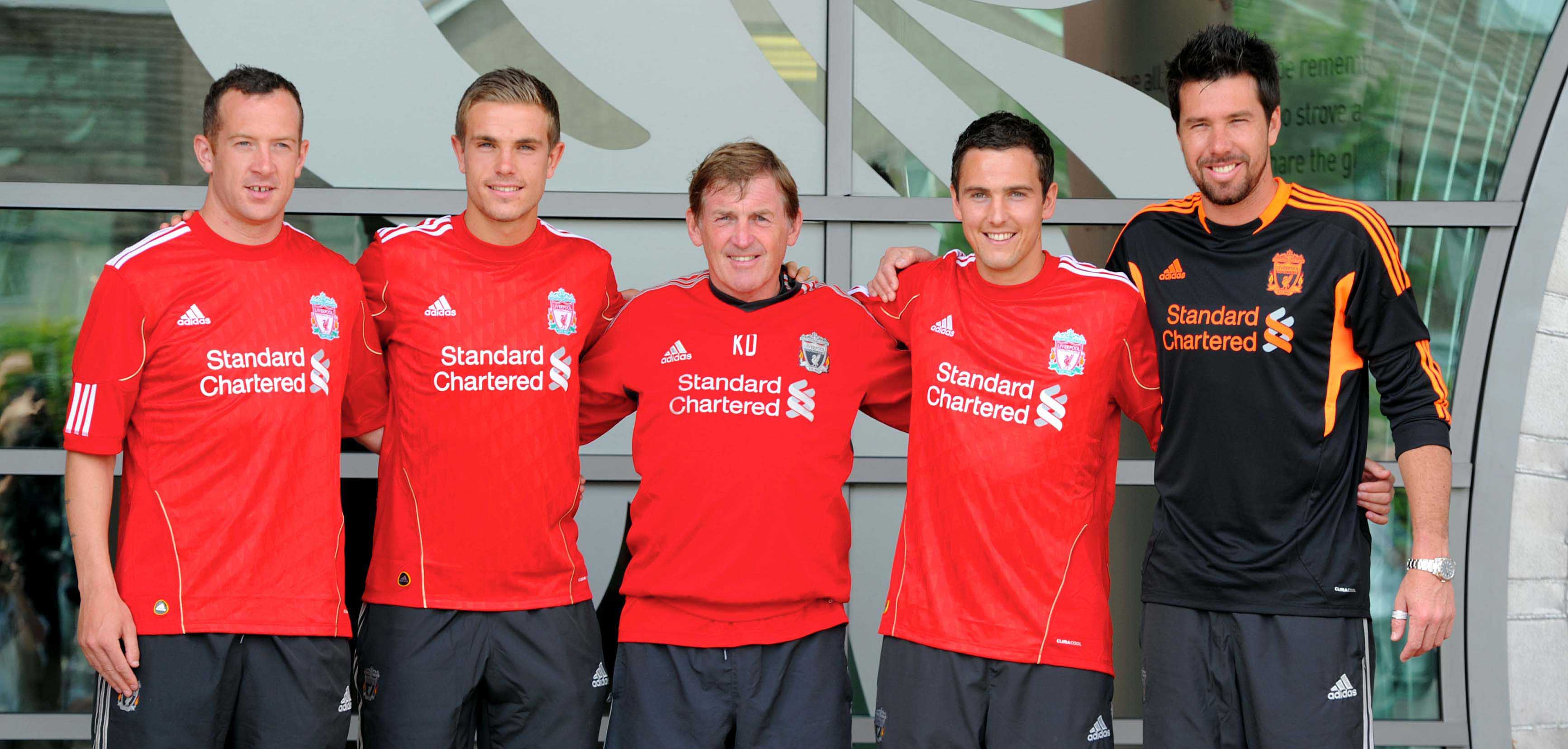 Those figures bring with them questions of who the wins were against, in what competition, at what stage of the season and with what at stake but it suggests Rodgers has done pretty well overall in his three years despite the clamour to point out that the spell lacks a trophy. Regardless, it's certainly not a disastrous reign, however you look at it.
So has Rodgers heeded the often harsh lessons he has been on the end of? How quick will his development be as a coach, a manager, a leader and a scouter of players?
Forget Rodgers and think Liverpool. That's what the owners ultimately should do. Do Liverpool need to wait for Rodgers to develop or do they simply plump for more experience (something that could equally apply to the players favoured by the transfer committee)? It's a perfectly legitimate question.
The mere suggestion of Jurgen Klopp's name this week has sparked fury for some. I struggle to understand why. In an ideal world, Liverpool should be absolutely ruthless in its chase for on-field perfection. Other clubs aren't waiting around for the supposedly 'smart' approach to transfers and contracts to pay off even if Liverpool are. Will any of the four clubs the Reds are routinely struggling to compete with go backwards next season? It doesn't look likely right now. So what's Liverpool's plan? Same again?
Everything at Liverpool should inform being competitive at the top end of the Premier League and in European competition. Tomorrow. Not in five years or 10 years. Tomorrow. Now. There is FFP to consider. There is the budget to consider. There is also the status and standing of the club to consider.
That said then, and bearing in mind the two sides to the Rodgers story, both of which have merit, if a top-class manager, who has won titles in a European League and has come close in the Champions League, is (theoretically at least) available and interested in the Liverpool job should the club seriously consider him as an alternative?
Could Klopp prove a greater draw for players than Rodgers? Could he lift the club, unite the fans and would his appointment be a much-needed signal of ambition?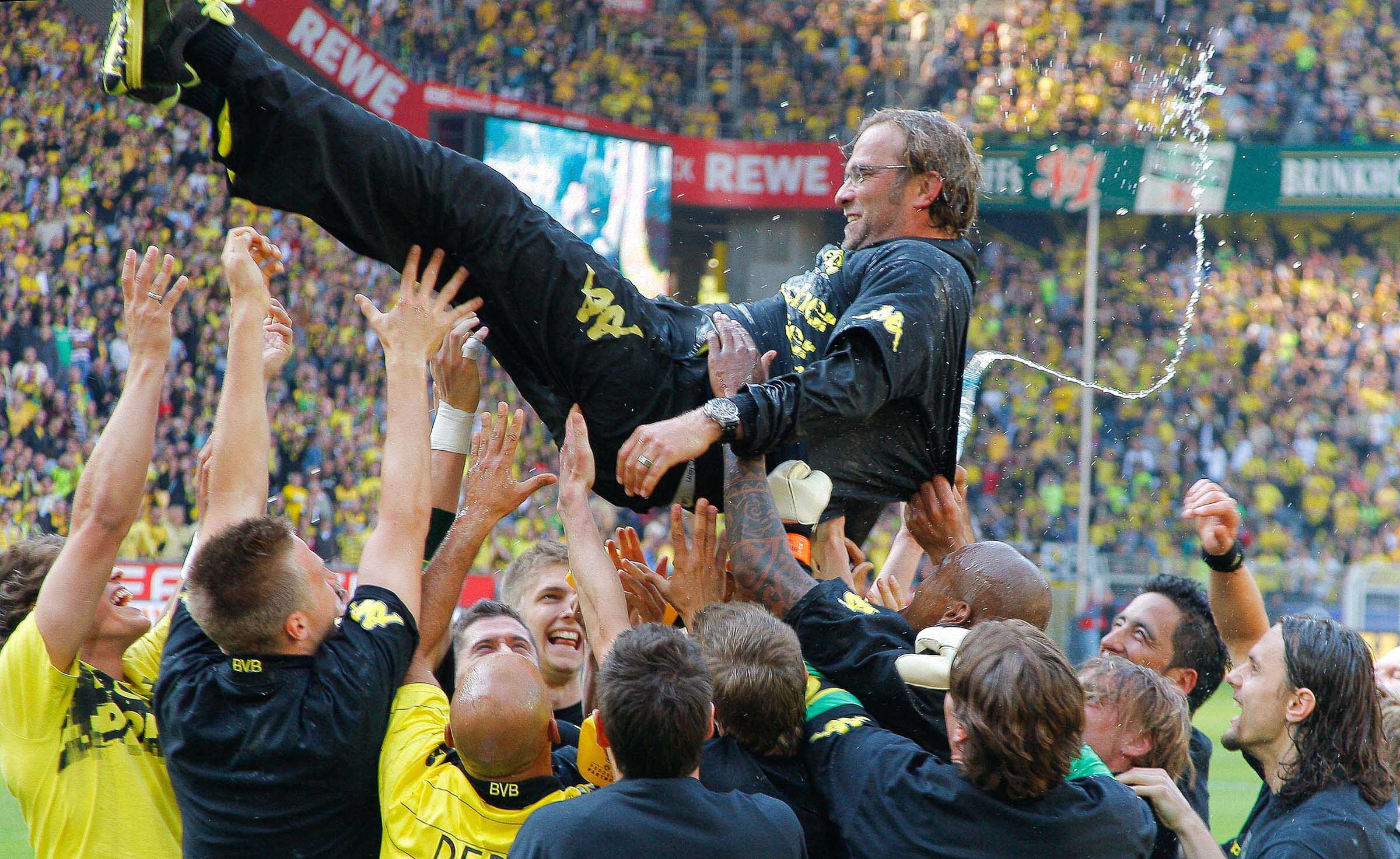 I'd be very surprised – concerned even – if at the very least a conversation referencing all that didn't take place somewhere between here and Boston. That's not to either stab Rodgers in the back or blow Klopp's trumpet. It's merely to deal in reality and consider what is best for Liverpool. There shouldn't be opposition to thinking big.
I'm sure Brendan Rodgers, for all the mitigating circumstances that have made this season a disappointing (not yet disastrous) one, would be the first to acknowledge that this is how football works. After all, it was the very same ruthlessness that cost him his job at Reading, that put paid to Kenny Dalglish at Liverpool in his second spell as manager and offered Rodgers his tilt at a top club in the summer of 2012.
Referencing the dark days of earlier this season, and in particular the defeat away to Crystal Palace, Rodgers told of fearing the sack in an interview last month and said: "What I learned from that [his sacking at Reading] is it does not matter how much support you have in the boardroom — from the directors, the executives — you have to get results and you have to win."
However realistic or not the target — and that's a whole different piece — FSG expected a top four finish from Liverpool this season while Tom Werner said in February he would be "disappointed" if Liverpool didn't win the FA Cup.
The former remains possible if improbable, about 6-1 according to the bookies, while the latter is a dream burned down by Liverpool's collective choke on Sunday.
Whether Rodgers now gets the vote to continue into a fourth year is debatable and that shouldn't be a dirty word. Football is harsh. Sport is unforgiving. Instead just have the debate. Journalists closest to the club today say he is safe. But the Reds could still finish anywhere from seventh to top four depending on how the last six games go for Liverpool and the teams around them. Rodgers needs to win games to make sure and he is relying on deflated players to do that for him.
Unlike those who have picked sides and aren't for budging, maybe kingmakers Werner, Henry and Ian Ayre haven't quite decided where to put their cross just yet. And maybe that's just what is right and healthy.
What one manager or another *might* have done in Rodgers' shoes is irrelevant. But what another *could* do certainly isn't. What matters is Liverpool FC.
[rpfc_recent_posts_from_category meta="true"]
Pics: David Rawcliffe-Propaganda-Photo
Like The Anfield Wrap on Facebook