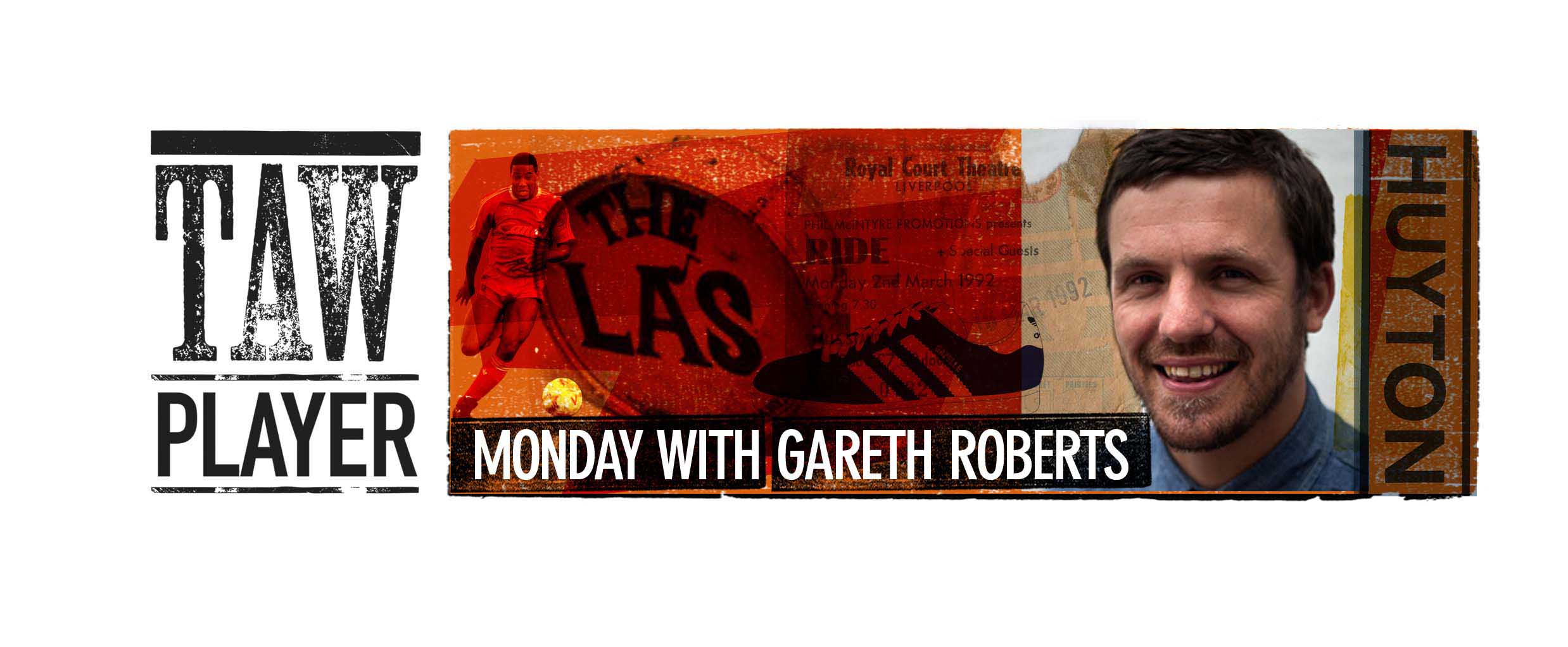 IT'S getting sorted in the summer. They'll talk about it in the summer. What if the summer is too late?
Hands up, I don't know anything about negotiating contracts. I haven't sat in a room with an agent and a player and got down to the nitty gritty of salaries, clauses, image rights and the rest.
But as a Liverpool fan I'm getting more and more concerned with the constant contract brinkmanship that now seems to be de rigeur for the men in suits crunching the numbers behind the scenes at the club.
The Raheem Sterling contract situation has been headline news for weeks now, just how his agent Aidy Ward no doubt wanted it. When you consider his deal expires in 2017 it's hard to understand what all the fuss has been about. But then maybe it isn't all down to the 'greedy' player and the 'money-mad' agent.
Jordan Henderson, a man widely expected to inherit the armband from Steven Gerrard, has less than a year left on his deal, although the Sunday Mirror yesterday claimed he is close to agreeing a £100,000-a-week contract with the club.
Jordon Ibe is also close to penning a new deal, according to reports today.
Meanwhile, and largely under the radar until the last week or so, Martin Skrtel's contract enters its final year in June while Jon Flanagan's deal expires in the summer, the younger of the defenders described as "a big part of the future" at Anfield less than a month ago by his manager.
"Hopefully Flanno's contract will be sorted out," Brendan Rodgers told The Echo.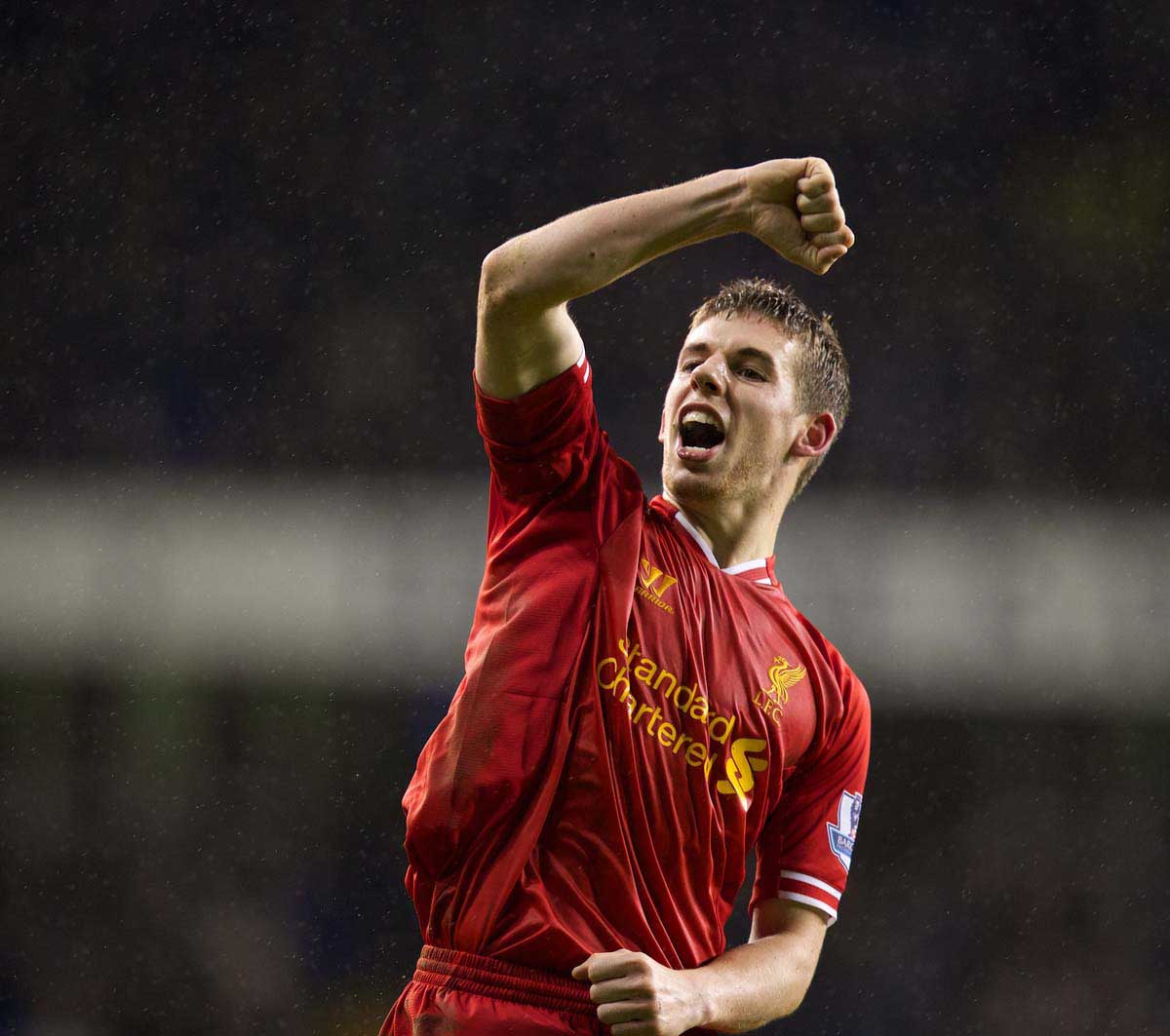 It's the same situation for Glen Johnson but a parting of the ways clearly suits both parties in that instance while Brad Jones and Kolo Toure are also out of contract come the summer.
Toure has apparently been offered an extension but isn't sure because he wants to play regular football while Jones, you would guess, will leave.
But players that have contributed, players that the manager picks on a regular basis and wants to keep, why are they so regularly reaching the very end of their deals before a move is made? Surely Liverpool risk losing these players? Why is it seemingly a strategy to run deals so close to their expiration date before a new contract is agreed?
It's clearly a change to what has come before at Liverpool when deals were routinely renewed when a player entered the last two years of his contract.
And it appears to have sparked some frustrations, as revealed by the comments from Gerrard, a first-teamer for 17 years, earlier in the year.
He said: "When I was coming through at Liverpool, every time you got within a couple of years left your contract would be renewed and there would no worrying or panic stage, but I see Henderson with a year left and I see Sterling — it is in the paper too much and I know there is no smoke without fire.
"So, for me, the message to the club is to get these done sharpish because these are the future of the club and I want to watch this team do well, in cup finals and challenging for the league."
Don't we all.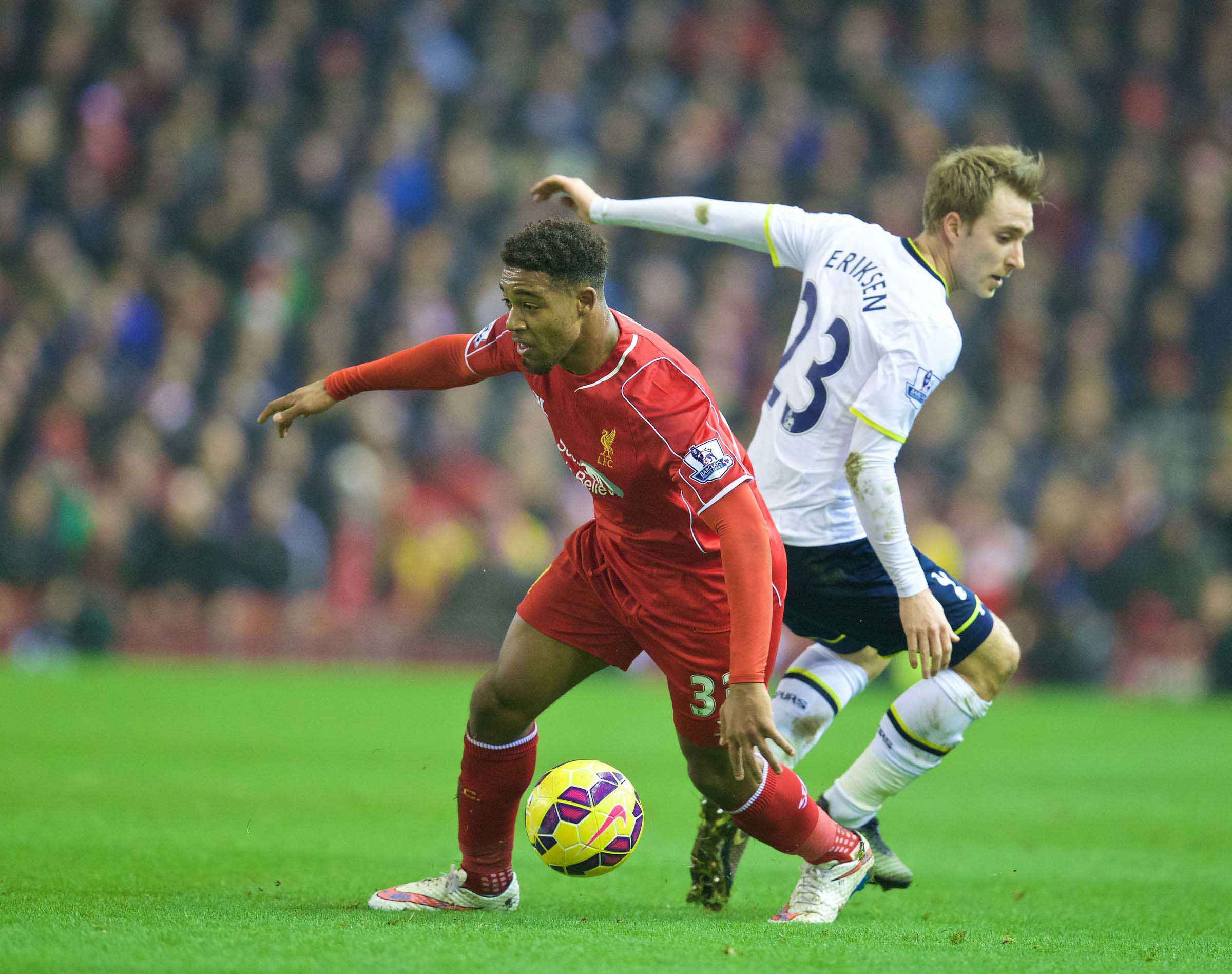 It also seems that deals used to be improved at Liverpool as a matter of course if a player was doing well and deserved a bump in wages; everyone working for each other, everyone having a share of the rewards and all that.
That seems to be exactly what is happening now with Ibe yet for all the Sterling talk, wouldn't it have been a thought to improve his deal from his current c.£30,000 a week as a reward for his progress and standing within the first team? Perhaps then the messy public debacle we have witnessed in recent weeks could have been prevented.
Remember when Jamie Carragher broke his ankle at Blackburn? Soon after Gerard Houllier revealed in the media that Carragher would be rewarded with a new deal. His quote at the time read: "I don't like to talk about individual contract talks, but Jamie knows what we think of him and you can be sure he'll be looked after.
"There's nothing specific on that. No timescale. But when we want a player to stay and the player wants to stay, this club has always found a solution."
That's how I remember it, too. How are we for solutions now? Rodgers is only hopeful of a deal for Flanagan. The Henderson and Sterling situations remain. And what about Skrtel? You might say, 'he's 30, he's been here seven years. He'll just sign, won't he?'
But what if he's thinking, 'I'm 30. I've been here seven years. And the club can't be arsed to pull its finger out to conclude a deal despite me being one of the most consistent defenders in the last two seasons'?
The club describes Skrtel on the official website as "regarded as one of the best centre backs in Europe". This time last year he was starting his 33rd consecutive game for the club and Rodgers told the Echo: "Martin has been a colossus for us throughout this season. His performances speak for themselves. I think he's been the top centre-half in the Premier League, alongside Vincent Kompany."
Are Liverpool now treating him in a manner befitting of those descriptions?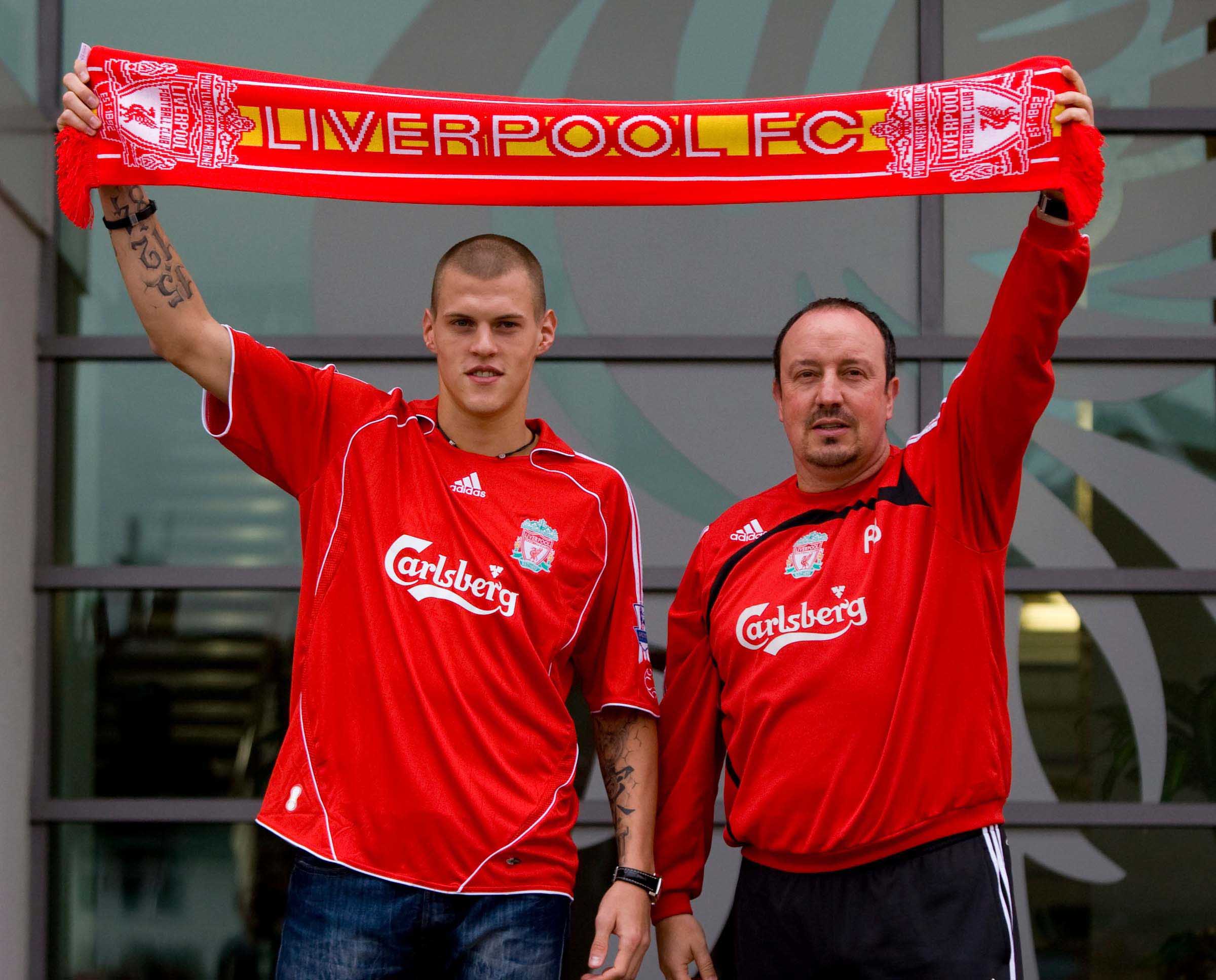 Perhaps tellingly, Paul Joyce reported in The Express that Skrtel said negotiations would restart at the end of the season "if Liverpool want".
Doesn't exactly sound like he's punching the air about it all, does it? And who can blame him. Everyone loves to remind footballers about the lavish lifestyle they lead but it's a fair bet they crave security in their lives as much as the rest of us.
Skrtel could also rightly suggest that he deserves better. He hasn't always convinced, and I've been the first to criticise him in the past. But risking losing him now makes no sense at all.
Think back to the start of Rodgers' reign when Liverpool welcomed Manchester City to Anfield. Then we weren't conditioned to the preference of the Ulsterman in the dugout for playing out from the back even when under pressure. Neither, it seemed, was Skrtel.
What would have represented a great result against the Premier League champions was transformed into the throwing away of two points as Skrtel's backpass error let in Carlos Tevez to score with 10 minutes to go and City escaped from L4 with a draw.
It seemed then that the writing was on the wall for the Slovak, who signed from Zenit for £6million in 2008.
He will struggle to play out from the back, we said. They say his days are numbered he's not favourite anymore. And yet he is still here, offering the doubters the middle finger (sorry, Martin) and no doubt expecting to reap the rewards via a new deal.
Skrtel has played in 45 games for club and country this season. He played in 42 last season. There doesn't appear to be a problem with his fitness or form and, according to The Echo, Rodgers is keen to keep him at Anfield. It would be quite the turnaround if he didn't given his comments last season.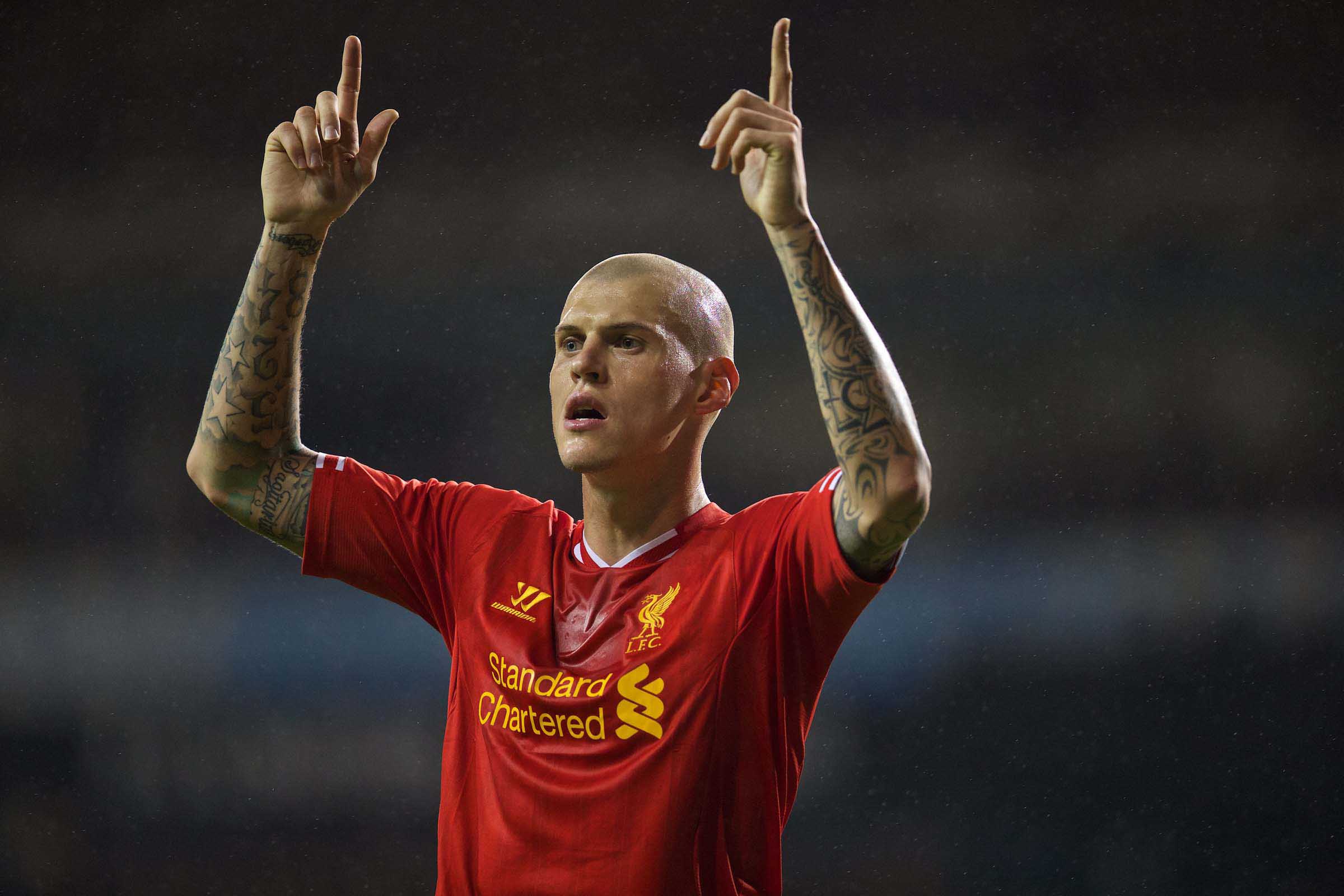 So what's the problem? It's times like these that the ghost of John W Henry's open letter to fans comes back to haunt me. "Our ambitions do not lie in cementing a mid-table place with expensive, short-term quick fixes that will only contribute for a couple of years," he wrote. "Our emphasis will be on developing our own players using the skills of an increasingly impressive coaching team."
Is that now — aged 30 — the perception of Skrtel? A short-term quick fix?
Skrtel was linked with a move to Manchester City last summer (expensive, short-term quick fixes are of course no problem for them) and after the way they defended at Old Trafford yesterday who is to say they won't be back?
By stalling, delaying and playing this bizarre game of brinkmanship with players, Liverpool are simply putting key assets in the shop window and undoubtedly pissing off their employees at the same time. Lose too many and what does it say about the club, it's ambition and its direction? At least we've got Tiago Ilori.
Liverpool is experiencing an experience drain. In the summer Gerrard goes to LA. Johnson leaves. Do we really want Skrtel, who should return to the side at Wembley on Sunday, to be added to that list?
Liverpool need nous, need leaders and need to keep their best players on the books. That's not just my opinion. All of this was stated in public earlier this month by Rodgers.
He said: " I think the most successful teams will average 28-29 years of age and ours will be below that. You will see that in the United game, where a lack of experience shows."
The manager also said: "My focus is to keep this group together and add to it and compete for trophies. Otherwise you just have to keep rebuilding or restocking your squad."
Brendan Rodgers may well now be asking if that focus is matched by the focus of others inside Anfield, and those residing in Boston. And a summer of rebuilding and restocking the squad? Would you rule it out right now?
Read: Rodgers' race isn't run yet
Read: Preview: Liverpool v Newcastle with Toon fanzine The Mag
[rpfc_recent_posts_from_category meta="true"]
Pics: David Rawcliffe-Propaganda-Photo
Like The Anfield Wrap on Facebook