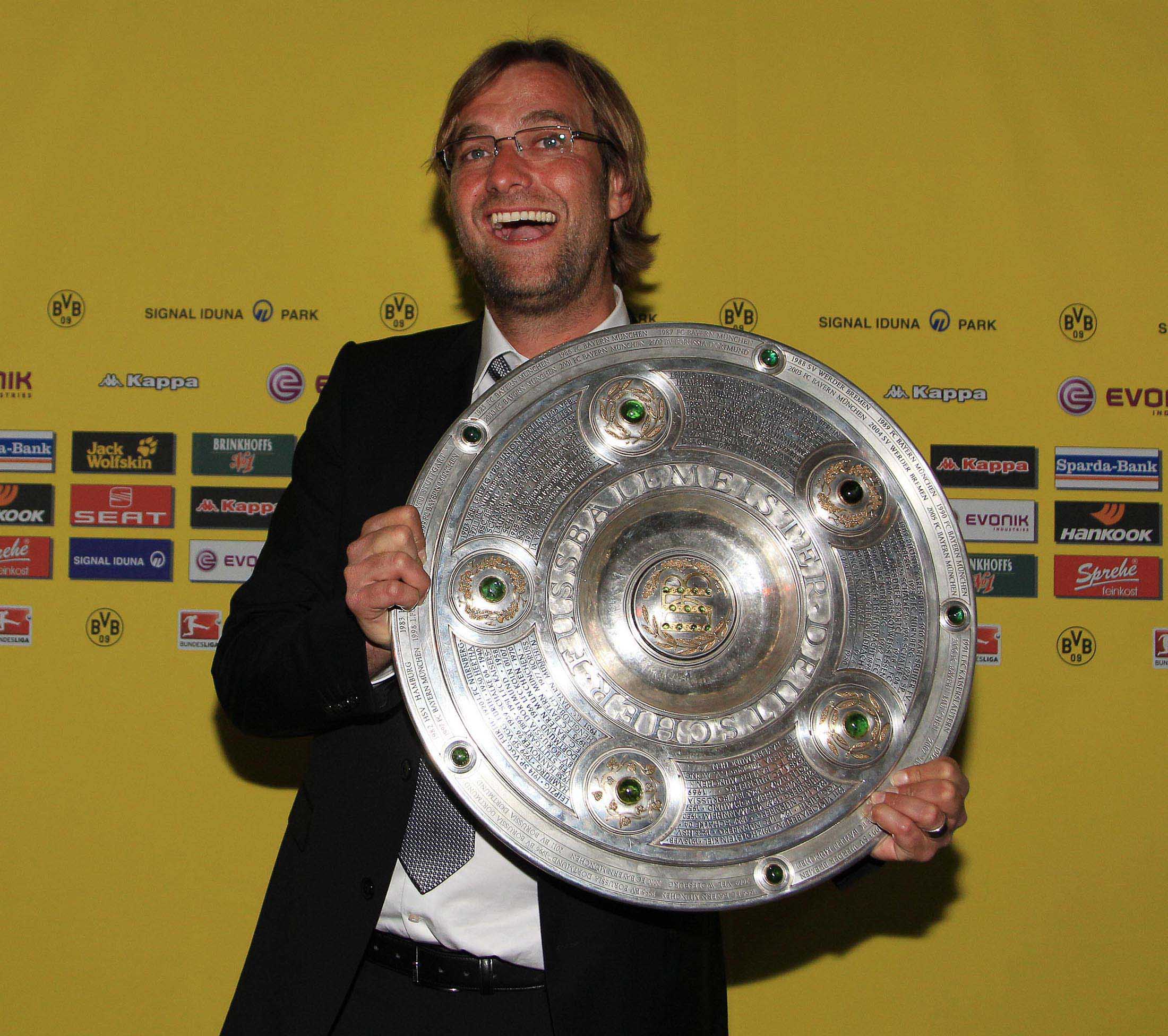 YOU might think this is knee jerk, an overreaction in the wake of a disappointing FA Cup semi-final defeat. All I can do is assure you that I'd planned to write the exact same thing if Liverpool hadn't stunk out Wembley against Aston Villa on Sunday.
So here goes: FSG should already be sounding out Jurgen Klopp about the possibility of taking over at Anfield this summer.
Before I go on, a few caveats.
First, Brendan Rodgers isn't a bad football manager. I'm consistently taken aback by the venom aimed at him by Liverpool supporters. I've witnessed far worse seasons than this one and heard far more nonsense spouted from the mouths of past Liverpool managers. Frankly, my skin crawls when I read the oft repeated word 'fraud' in reference to Rodgers.
Frauds don't come within three points of winning the title and overseeing the best league season in two decades. Nor does a fraud so significantly improve players like Jordan Henderson and Raheem Sterling in the manner that Rodgers has.
Rodgers is a fine young coach who may well improve and go on to become an excellent manager in time. My issue is simply that I don't happen to think he's top class now and, if there is an opportunity for FSG to upgrade and acquire a genuinely world-class manager, then they should seriously consider doing so. Proven top quality managers don't appear on the market that often, and when they do they usually have bigger and better offers than what Liverpool can bring to the table these days.
As things stand, Jurgen Klopp is available now and there will likely be no better opportunity for Liverpool to bring in someone of his calibre than at present. It's well documented that he wants to manage in England and that automatically means that a maximum of six Premier League clubs could possibly hope to attract him.
Chelsea won't move for him because they have Jose Mourinho. Spurs are at the beginning of a cycle with Mauricio Pochettino. Manchester United are finally improving under Louis van Gaal and won't want to deviate from their current path. Arsenal would likely be interested but the prospect of Arsene Wenger leaving the club this summer seems remote. Man City will almost certainly look for a replacement for Manuel Pellegrini but it's widely reported that they would prefer an Ancelotti type or to wait another year or two for their human holy grail, Pep Guardiola.
In short, Klopp's options in England appear limited right now and Liverpool would definitely be one of them if the club show an interest.
There are plenty of reasons why the German has already been linked with a move to Anfield since he announced his impending departure from his beloved Dortmund. Some are merely romantic and superficial. Klopp won't join Liverpool because their fans sing 'You'll Never Walk Alone' like Borussia's do. He won't want to walk through the Shankly Gates and take his place in the dugout this summer simply because he talked up the club ahead of a pre-season friendly or touched the 'This is Anfield' sign, either. These things may look nice, but they won't matter a jot when he is making his mind up about the next step in his career.
What will matter, should Liverpool choose to sound him out, is how compatible he sees himself being with FSG's model and the squad currently at Anfield. Here is where the encouraging signs begin.
At their best, Klopp's Dortmund were an energetic, youthful and vibrant team. Quick counter attacks, relentless, intelligent pressing and high-speed football were their hallmarks. When you evaluate the current group of Liverpool players and recall the manner in which they nearly won the title last season, it seems apparent that a large number of the squad would fit Klopp's preferred style down to a tee. The pace and youth is obvious with the likes of Coutinho, Sterling, Markovic, Moreno, Ibe, Sturridge, Can, Sakho and Henderson. There is no doubt that Klopp would seek to augment the side somewhat — the lack of a top-class defensive midfielder sticks out like a sore thumb — but many of the raw materials you imagine the German would look for are unquestionably present in a significant number of Liverpool's crop current of players.
During their most successful period under Rodgers last term, Liverpool played with unmatched intensity and flew out the blocks at teams. They were also capable of sitting deeper and unleashing devastating counter attacks when required. The loss of Luis Suarez and injuries to Daniel Sturridge unquestionably blunted these approaches this season, but so too did Rodgers' insistence on playing one striker with little pace — usually Mario Balotelli or Rickie Lambert — up front alone and isolated for large parts of this season.
Even players like Markovic and Sterling, who posses the physical and technical ability to hurt teams on the counter or with a high press, have often been used strangely and asked to fill in numerous times as little more than auxiliary full backs. It's not difficult to imagine Klopp seeing untapped potential in such players and recognising their true worth which has been sadly misused so often this season.
Off the pitch, Klopp seems as likely a man to unite a divided fan base as any other. Gareth Roberts wrote about the division among Liverpool's supporters regarding Brendan Rodgers excellently on this site and there is little doubt that many simply don't buy into the man. Many fans still yearn for the return of Rafa Benitez — if you think Rodgers treats the 'committee signings' with disdain imagine how vocal Rafa would be about them! — or haven't got over the way Kenny Dalglish was sacked, but I won't go into that too much as Gareth's piece sums it all up.
The point is that Klopp could well be a unifying force. He's eminently likeable, he tells it how it is, has a great sense of humour and is as passionate as you could wish a manager to be. None of these traits are prerequisites for managing Liverpool Football Club — far from it — but such characteristics seem likely to get the vast majority of Liverpool fans backing him from day one and it's worth noting that a unified fan base hasn't truly existed at Anfield since the early days of Benitez nearly a decade ago. To have a charismatic figurehead managing the club again with the vast majority of supports buying into him would be no bad thing.
Naturally, there is the possibility that Klopp might not fancy Liverpool and could receive offers from other clubs that appeal more to him, but if FSG aren't in touch with him already and exploring the possibility of bringing him to Anfield then I'd be genuinely shocked and more than a little dismayed. Reports suggest that West Ham have already spoken to him so there's no reason Liverpool shouldn't be.
The owners have proven they are ruthless in the past. They unceremoniously dismissed the club's greatest living legend when he had reached two cup finals and brought silverware to Anfield and duly replaced him with a manager who was still relatively new to the profession. That they wouldn't consider a man who has proven he can compete with the might of Bayern Munich and Europe's elite sides on a relative pittance seems fanciful to me. Klopp's time at Dortmund is probably exactly what John Henry and co desired and foresaw when they appointed Rodgers and, now the man himself is potentially available, it would make all the sense in the world to at least have a chat with him off the record and gauge his interest in coming to Merseyside.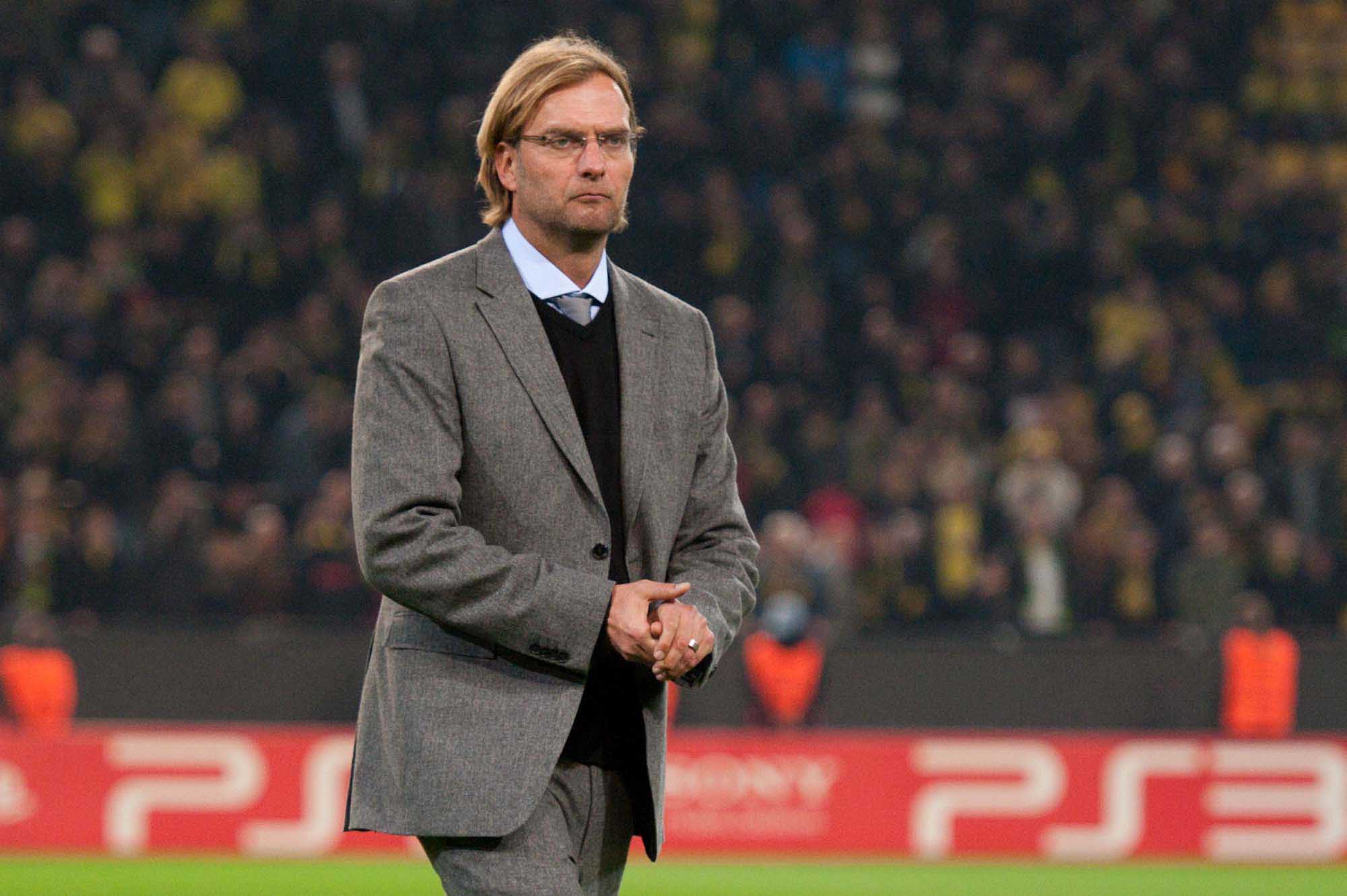 If that happens and Liverpool do decide to replace Rodgers with Klopp this summer there is no guarantee of success. There never can be in football. Managers have often failed to replicate magical stints with one club at another, but it's no more certain than suggesting backing Brendan Rodgers for a fourth season would bring success to Anfield either.
There is evidence to suggest he could get Liverpool to where they want to be, but equally, this season has provided plenty of ammunition for those who wish to argue that he can't. It's not an easy decision to make either way but when a manager like Jurgen Klopp becomes available you surely have to at least entertain the possibility of bringing him in.
Liverpool seem fairly likely to end the season in fifth place and have performed pretty well in the two domestic cup competitions. If you listen to the stats experts and financial analysts, that's about par. This season hasn't been an unmitigated disaster or even close to the worst in living memory despite what some say, but the fact is that par isn't good enough any more. In the past an average season meant Liverpool still finished in the top four and stayed in the Champions League. Manchester City's emergence has taken away that safety net in recent years and to remain truly competitive the Reds now need a manager who can consistently punch above his weight. For years in Germany Klopp did just that.
Some people have been keen to point out that the German has had an even worse 2014-15 than Rodgers has, but that doesn't concern me much.
There is no question that Dortmund have had a bad campaign. They lie ninth in the Bundesliga and there was genuine fear about relegation around the time of the German winter break. That shouldn't be ignored, of course. But nor should it diminish six seasons of startling improvement that Klopp presided over. Sometimes a manager and a club just run out of steam together. 12 players remain in Dortmund's squad from the group that won their first title under Klopp back in 2011. That's a long time for one group of players to stay together and, with the intensity that Klopp demands, it seems natural that a drop off would eventually arrive.
Frankly, I'd take Jurgen Klopp's seventh season at Liverpool being a disaster if it meant the next six years being filled with the vibrant football, league titles, cup wins and Champions League finals he brought to Borussia Dortmund.
I happen to think FSG might, too.
[rpfc_recent_posts_from_category meta="true"]
Pics: David Rawcliffe-Propaganda-Photo
Like The Anfield Wrap on Facebook