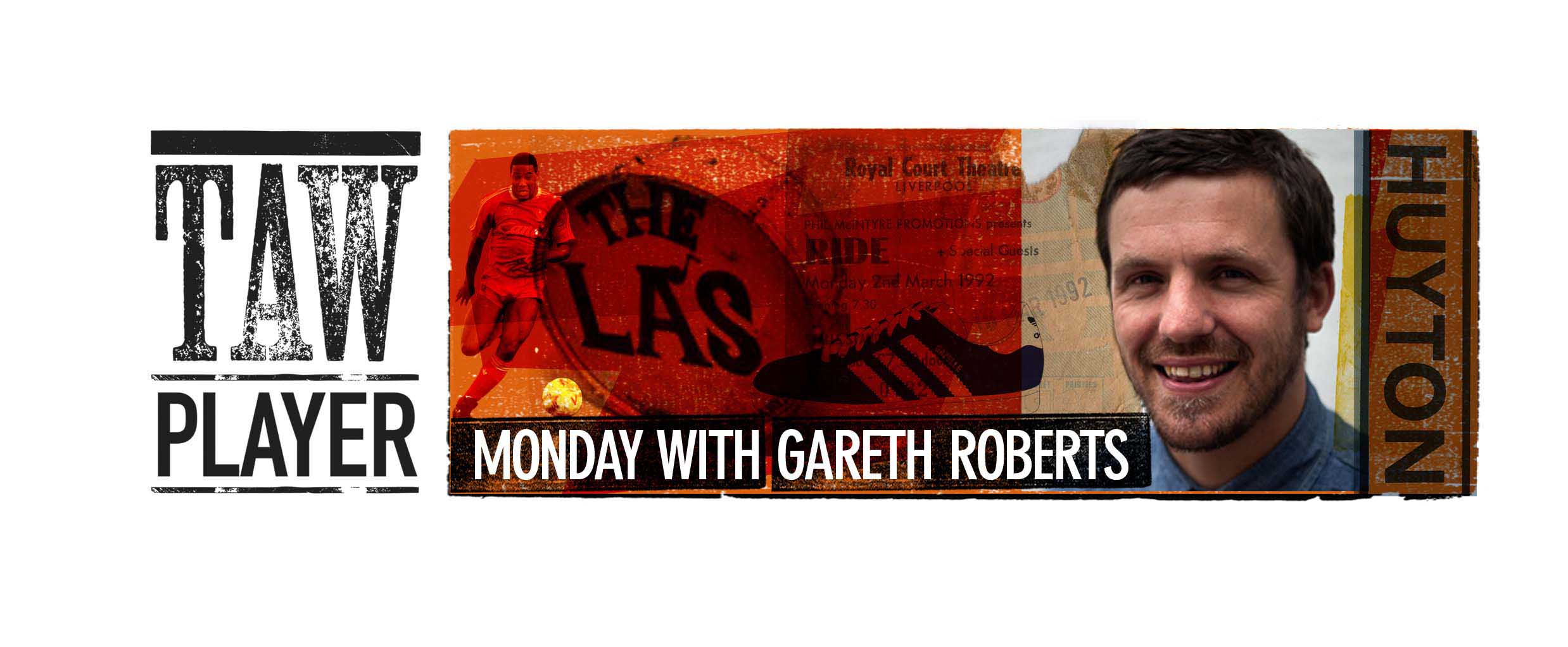 DISCUSSING Liverpool right now feels a lot like the moment Bill Murray wakes up on February 2 at six o'clock to I Got You Babe by Sonny & Cher. Again and again and again.
Instead, in the Scouse version of Groundhog Day, we wake up and someone tells us we still need goals in the side.
Again and again and again.
Let's not do the goals today. Instead, let's look at the idea of a "par" season, as suggested by Brendan Rodgers. Some fans seem surprised that their fellow Reds are pissed off with what has been served up this season. After all, it's "par", right?
This idea of "par" has arrived from what we know of Liverpool's spending power and ability to pay transfer fees and wages versus Arsenal, Manchester United, Chelsea and Manchester City. I've read the analysis. I understand the correlation. But, nevertheless, a record budget was available to Liverpool last summer. It was spent and the club's gone backwards. Are we supposed to be happy about that? And all that with the much-heralded "lure of Champions League football", albeit for the first time in five years.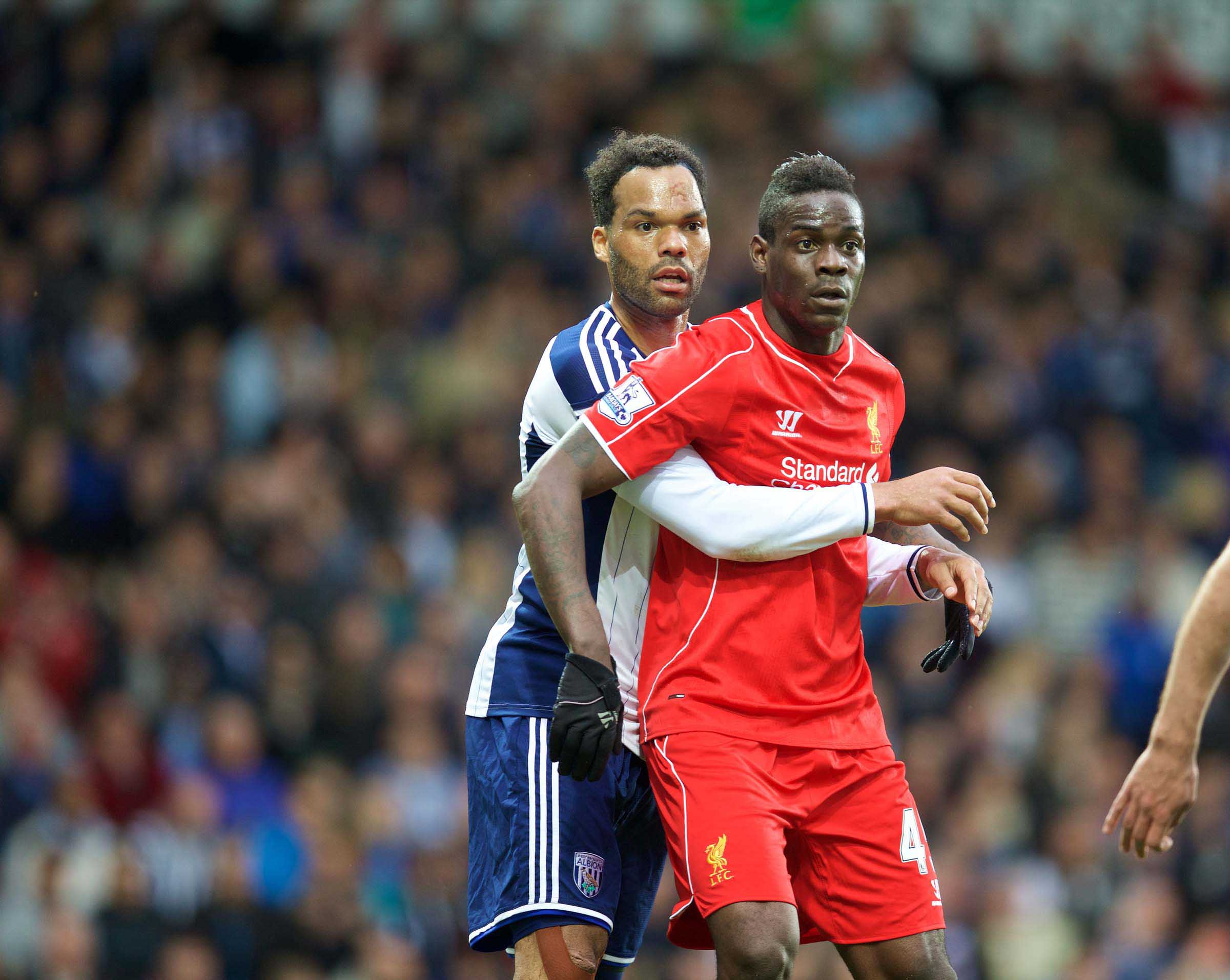 The idea of par being put forward by the manager publicly doesn't sit comfortably, for me at least. After all, it wasn't long ago when talk centred around title challenges, Champions League and trophies. On his arrival at Liverpool, John W Henry talked of a "primary focus on returning the club to greatness" while Tom Werner later claimed "we certainly have the resources to compete with anybody in football".
More recently Ian Ayre said "this is our competition" of the Champions League return while in August Rodgers told of "an excitement and a belief inside the club that we can challenge again for the title this time".
It's gone wrong and the manager must spin it some way as the public face of the club, but "par"? There's got to have been a better way to fight your corner.
Fifth place in the Premier League and two cup semi-finals tells some of the story of Liverpool's season but those bare statistical facts aren't the sole dictator of the feel good – or lack of it – around the club and among the fans.
If "par" is what is normal, or what is expected, how have Liverpool fared against that standard in terms of quality of result over the season?
Expectations and definition of the criteria will obviously vary from fan to fan. Subjectivity is central to what follows. But I make it that from the 53 games Liverpool have played this season only four of the 25 victories the Reds have managed are a bit special — or 'better than par' (apologies if I'm contravening golfing parlance here. I have absolutely no interest in the 'sport').
So the quartet of results better than the norm: away wins at Spurs and Southampton — both traditionally tough aways and teams also pushing for top four — the 3-2 Anfield win against Spurs, same reason, and the nature of the win, and the 2-1 victory at home to Manchester City (they're rich, good and won the league last May).
The other 21 wins are against, in my book at least, teams Liverpool should expect to beat. A win that makes you raise a glass hours with a nod later on rather than punch the air and go on a three-day bender.
Drawn games — and this is often forgotten — are important, too. Of the 13 matches Liverpool have drawn after 90 minutes this season only two jump out as decent results: Liverpool 2 Arsenal 2 and Liverpool 1 Chelsea 1. The rest? Nothing to get excited about — and many must surely rank as 'below par' (to clarify the contradiction in terms — 'a bit crap'), in particular Anfield draws with Middlesbrough, Everton, Hull, Sunderland, Basel, Leicester, Bolton and Blackburn.
Drawing at Goodison was also disappointing given Everton's form and how the game panned out, while Saturday's 0-0 at West Brom might have been an "outstanding" performance in the manager's eyes but few in the away section of the Smethwick End agreed. I'd conservatively estimate most had paid around £80-90 for the privilege to be there. Coming away from the ground the only consolation was that we don't have to watch Tony Pulis football week in week out.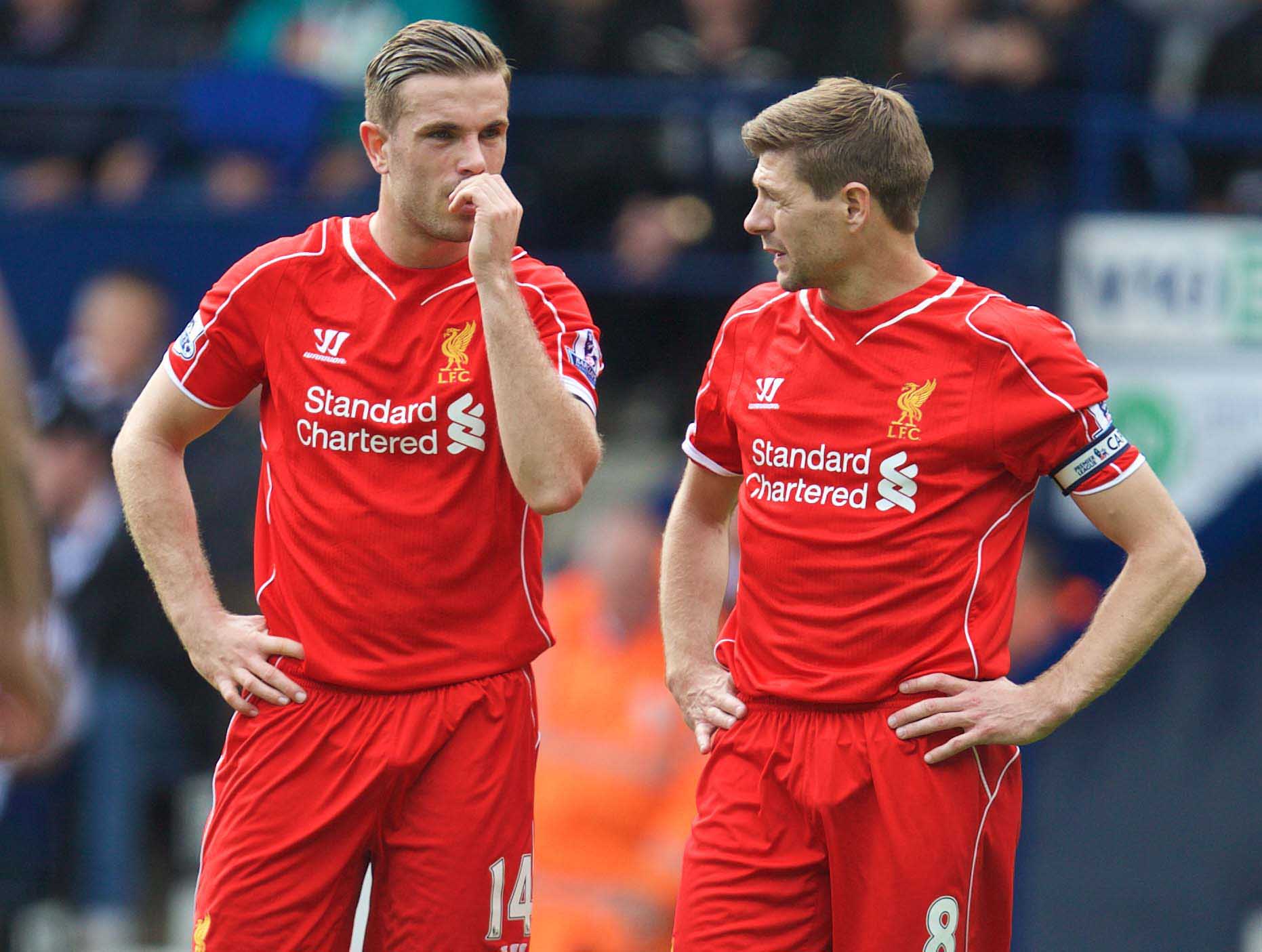 Then there are the defeats Liverpool have suffered so far this season – 15 of them. No loss is deemed 'acceptable' by supporters but some defeats feel more like a missed tap in on the green than others. I make it seven reverses that we should be able to live with to some extent (one with a caveat) and eight that represent a result that jolts with the conscience.
Every defeat is a kick in the teeth, particularly when you've forked out a small fortune to watch it. But a defeat away to the reigning Premier League champions, or home and away to the European champions, aren't the biggest shocks (a caveat there for the team Rodgers fielded in Madrid. Theorise all day, but field your strongest team and lose and no-one bats an eyelid. Drop your best players and do the same and inevitable claims of waving the white flag follow).
Chelsea home and away; Man United home and away — defeats that are understandable at least given the gap in resources, difference in squads and so on. But losing at home to Villa and away to West Ham, Basel, Newcastle, Palace and Besiktas? Succumbing away to Arsenal in that manner? By that many goals? Villa in the semi at Wembley?
I understand that all is very subjective. I haven't assessed relative spending power or analysed odds, injuries, historical context or the value of location in recruitment of players. But what I have done is be honest. This is what I think. As a fan. For all the biases, gaps in knowledge, whatever; this is what I think. And I don't mind betting many feel the same — "par" hasn't left us with too much to shout about when the football-sized hole in the bank account is taken into consideration.
By my back of a beermat reckoning, I make it that 18 results out of 53 this season have been disappointing. That's 34 per cent stat fans. I have 58.5 per cent of results that are 'par'; normal, standard, OK, alright. And at the other end of the scale, again by my subjective standards, I make it just four really good results — 7.5 per cent. When you think of what we watched last season, well….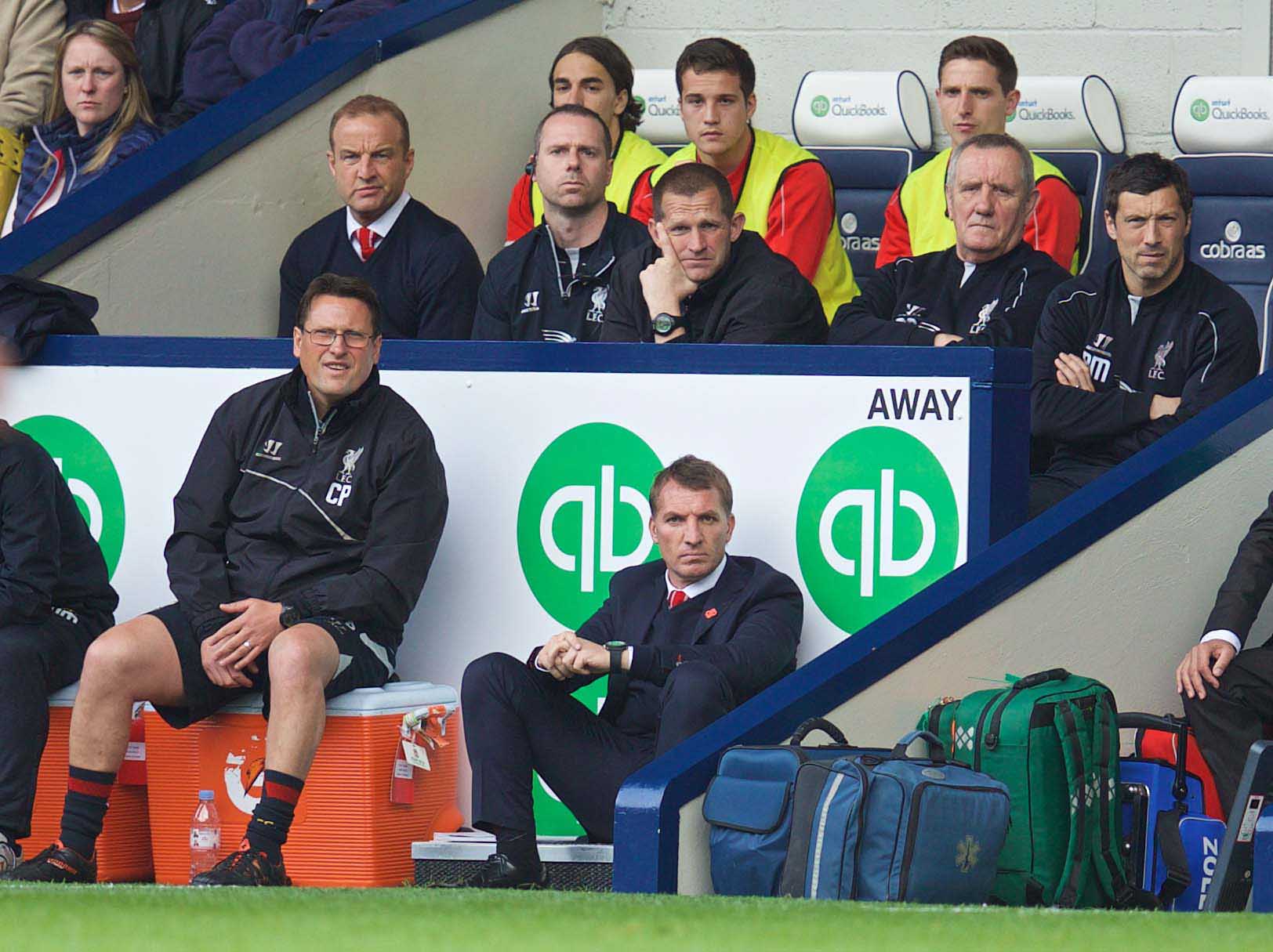 The idea of "par" and what's acceptable for Liverpool shouldn't be — and isn't — measured by results alone. The subjective side will always play a part. It's not just what are perceived as good and bad results, either. It's the other immeasurables: how good is the squad and has the manager squeezed the best he can out of them? Who is more responsible for the successes and failures, the manager or the players? Could another manager do a better job?
FSG may favour a data-driven model to run a football club but most of the people clicking through the turnstiles will use the age old methods of judgement — their eyes and ears. This season we simply haven't seen enough good football and we've heard too many excuses.
That's why some fans are pissed off.
And that's why golfing terminology — particularly of a defeatist nature — should be saved for the greens.
Liverpool are neither in the bunker or on the fairway right now. And there are still five more shots at putting it right before the season finishes. Win all five and maybe it's time to use the phrase "outstanding". In the meantime, that's a term best left buried in the rough, especially after an uninspiring draw against relegation scrappers.
OUTSTANDING/UNEXPECTED/BETTER THAN AVERAGE WINS
Tottenham 0 Liverpool 3
Liverpool 3 Tottenham 2
Southampton 0 Liverpool 2
Liverpool 2 Manchester City 1
GOOD/OK/EXPECTED WINS
Liverpool 2 Southampton 1
Liverpool 2 Ludogorets 1
Liverpool 2 West Brom 1
QPR 2 Liverpool 3
Liverpool 2 Swansea 1
Liverpool 1 Stoke 0
Leicester 1 Liverpool 3
Bournemouth 1 Liverpool 3
Burnley 0 Liverpool 1
Liverpool 4 Swansea 1
Wimbledon 1 Liverpool 2
Sunderland 0 Liverpool 1
Aston Villa 0 Liverpool 2
Liverpool 2 West Ham 0
Bolton 1 Liverpool 2
Crystal Palace 1 Liverpool 2
Liverpool 1 Besiktas 0
Liverpool 2 Burnley 0
Swansea 0 Liverpool 1
Blackburn 0 Liverpool 1
Liverpool 2 Newcastle 0
DEFEATS 'YOU CAN LIVE WITH'
Man City 3 Liverpool 1
Liverpool 0 Real Madrid 3
Real Madrid 1 Liverpool 0 (but not the team fielded?)
Liverpool 1 Chelsea 2
Man United 3 Liverpool 0
Chelsea 1 Liverpool 0
Liverpool 1 Man United 2
POOR DRAWS
Liverpool 2 Middlesbrough 2 (won on pens)
Liverpool 1 Everton 1
Liverpool 0 Hull 0
Liverpool 0 Sunderland 0
Liverpool 1 Basel 1
Liverpool 2 Leicester 2
Liverpool 0 Bolton 0
Everton 0 Liverpool 0
Liverpool 0 Blackburn 0
West Brom 0 Liverpool 0
DECENT DRAWS
Liverpool 2 Arsenal 2
Liverpool 1 Chelsea 1
BAD DEFEATS
Liverpool 0 Aston Villa 1
West Ham 3 Liverpool 1
Basel 1 Liverpool 0
Newcastle 1 Liverpool 0
Crystal Palace 3 Liverpool 1
Besiktas 1 Liverpool 0
Arsenal 4 Liverpool 1
Aston Villa 2 Liverpool 1
[rpfc_recent_posts_from_category meta="true"]
Pics: David Rawcliffe-Propaganda-Photo
Like The Anfield Wrap on Facebook