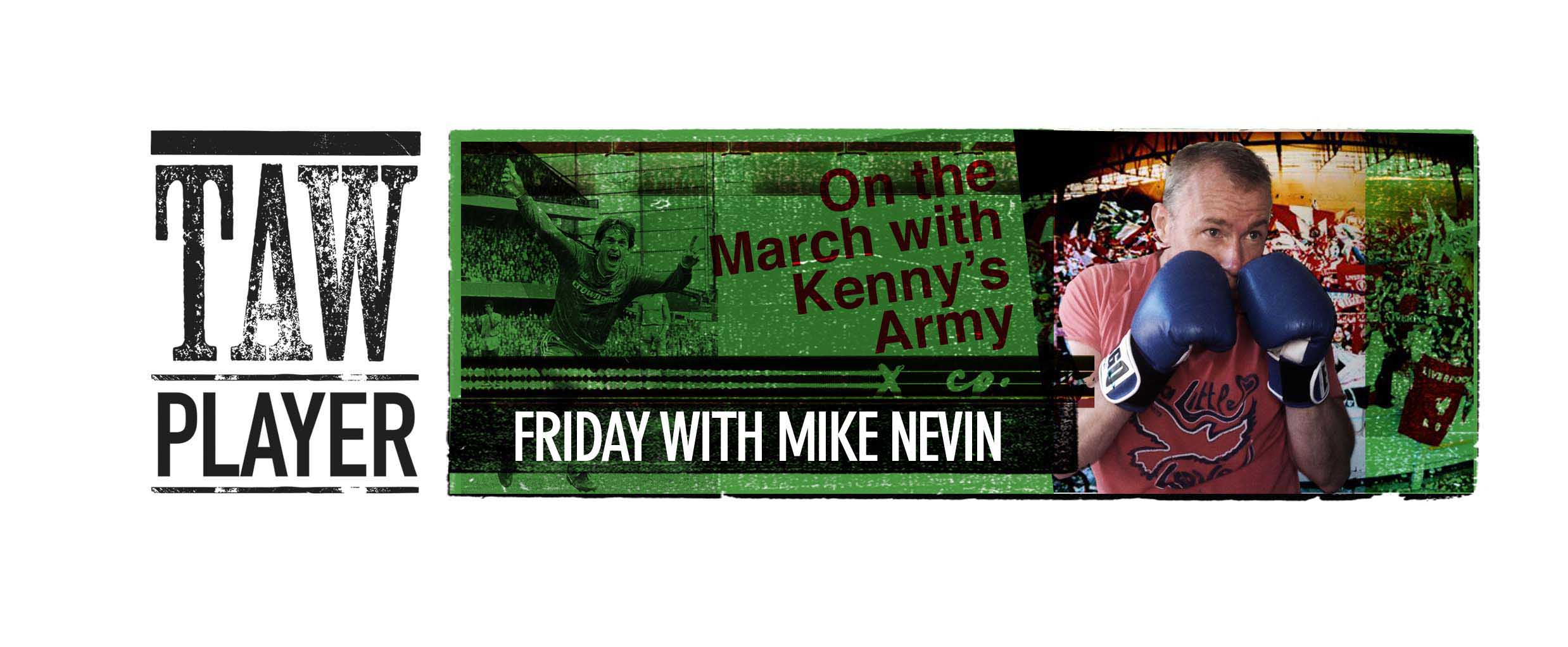 WELL, it's rather nice to be writing the first of my Friday columns on the eve of Liverpool's Wembley weekend. I wrote earlier this week about attending my first FA Cup semi-final in 1980 and I've done the sums to calculate this is my tenth.
Despite my advancing years and cynicism towards many aspects of modern football, I'm as excited about this as I was the first. Also, I'm lucky enough to have been present at six of Liverpool's seven FA Cup triumphs, spanning 1974-2006. God, that makes me sound old.
It's worth remembering this is our second cup semi-final this season, tied in with an ongoing battle for a Champions League spot in the league. Throw in last year's freakish, heartbreaking title near-miss and for a manager damned by naysayers who still ask "what has he won?", you can justifiably argue back that he's doing plenty to try to counter that question. That's before you even account for a style of football that even the most caustic of old-timers admit is easy on the eye.
However, those who eavesdrop pub conversations or trawl the forums will be familiar with the regularly heard claim that Brendan Rodgers is a "fraud". What exactly do they mean?
If it's about medals, I've never fully understood the argument that a Liverpool manager has to enter the Anfield corridors bent double under the weight of gongs. Rodgers is 42. I'm not comparing him (well, I am a bit) to the messianic Shankly, but Bill arrived at Anfield in 1959, also trophyless, aged 46. Hardly surprising given the clubs where he first plied his trade. For Rodgers' Watford, Reading and Swansea, you could read Shanks' Carlisle, Workington, Grimsby and Huddersfield.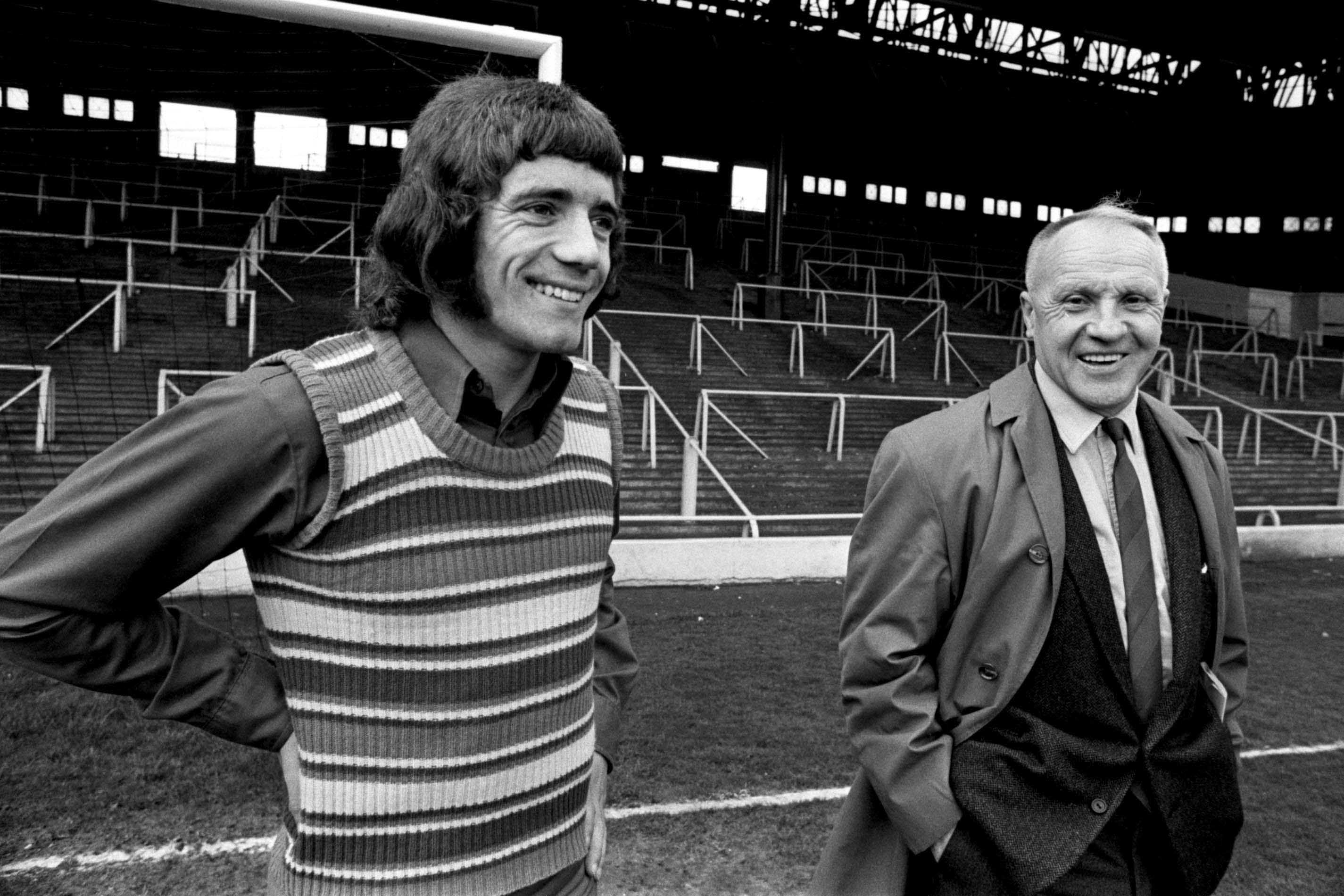 For balance, Rafa Benitez arrived aged 44 with a UEFA Cup and two La Liga triumphs behind him. He won the Champions League in his first season yet his many detractors spent the next five years saying: "This fella will never win the league." They will ignore any semblance of context and argue they were right. There's a curmudgeonly element among our support who will never be happy; who will always find fault. Worryingly loads of them will be there on Sunday.
It is entirely feasible that in six weeks' time Brendan Rodgers will join Shanks, Paisley, Fagan, Dalglish, Souness, Evans, Houllier and Benitez as the decorated Liverpool mangers of the modern era. Discussions over his future shouldn't hang solely on Liverpool's ability to win this or any domestic cup.
But a first major trophy in his third season, against the backdrop of last season's remarkable assault on the league, plus acceptance that as a coach and tactician he innovates with the best of them, means Rodgers' CV at the end of May might not only satisfy his current employers but also prying eyes from outside Liverpool FC.
Sunday is massive for Rodgers and this group of players. Coutinho, Sterling, Sturridge and the stars of last season deserve a coronation of sorts. They need something to absolve the pain of last April and May.
The now unlikely prospect of fourth place can't offer that. A Wembley FA Cup final on a baking hot day in May, given the likely opposition of Arsenal in their home city, gives this Liverpool team the chance to put a marker down for the future and lay the ghosts of the immediate past.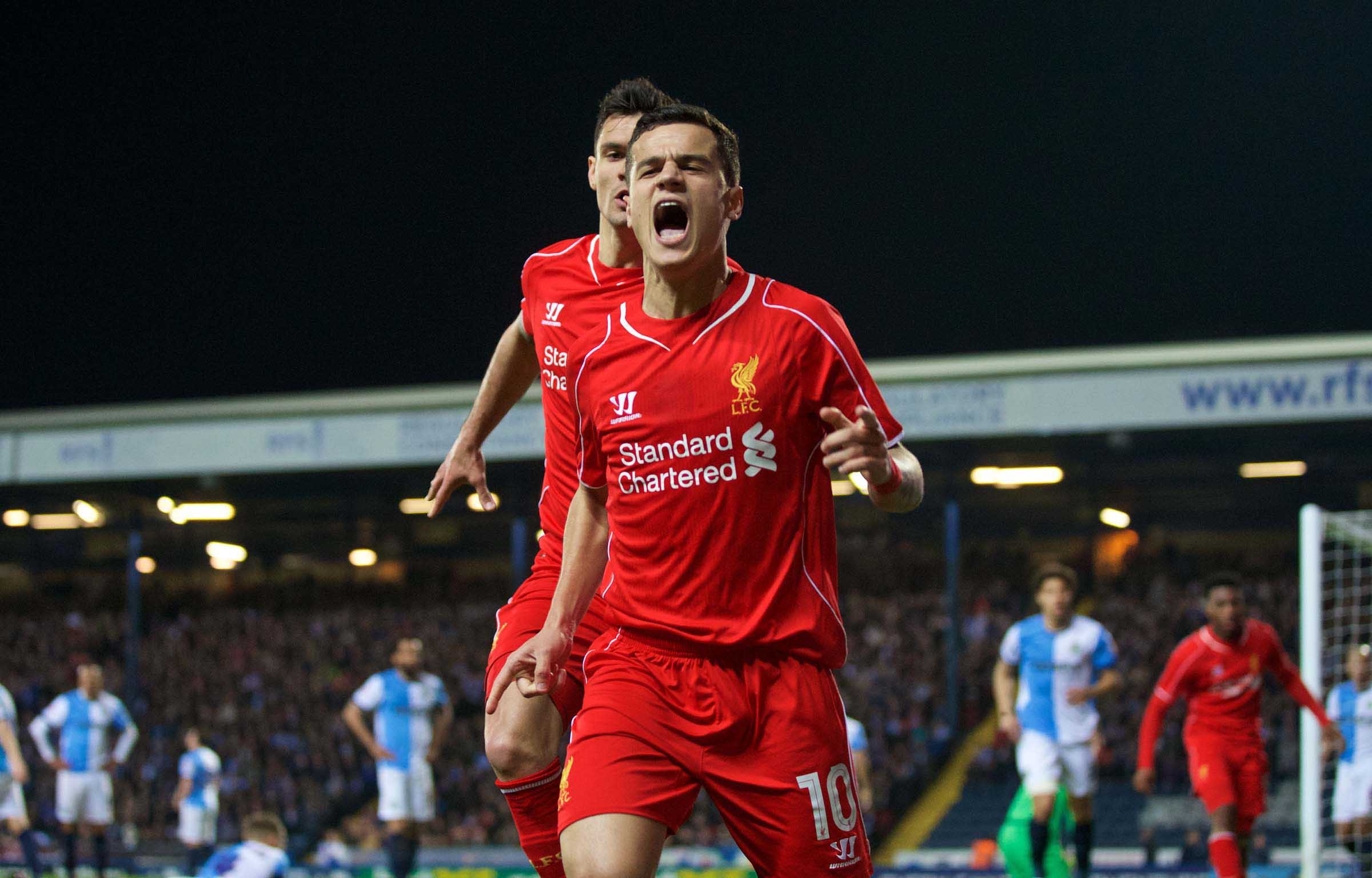 Who in their right mind wouldn't beg to see the magical Philippe Coutinho grace an FA Cup final? Who doesn't want to serenade Raheem Sterling on a Wembley lap of honour and let him consider the perils of leaving the club that helped make him the player he is? Who doesn't dream of Martin Skrtel being the clown with the lid of the FA Cup on his head? And, which hard-hearted bastard wouldn't want see Stevie climb the 107 Wembley steps to lift the famous old trophy on his 35th birthday? Forget 2006. That scenario would forever be the new "Gerrard final" and would firmly kick old Stanley Matthews and his 1953 heroics into touch.
On a lighter note, I dreamt the other night that we defeat Arsenal in a shoot-out, wearing our yellow away strip, with Gerrard slotting the deciding pen. Cue mayhem all over Wembley, Liverpool and the world. Instead of changing into the more famous red shirts for the trophy presentation, we don the 1996 white suits (exorcising more ghosts here) all with a Stevie number eight on the back. And then, there's old Gerro, wearing a beard, and looking a bit like God, beaming out from the Royal Box clutching the FA Cup.
Try singing "He slipped on his fackin arse" again after that. The mad thing is the white suits apart (although I'd laugh my head off if Brenno is reading this and thinks it's a good idea), we're two matches away from something approaching this happening in real life. Sometimes fact is stranger than fiction, and never more so than in the game of football.
As I said, Sunday is massive and if that hasn't got you up for it, and you're still thinking about Sterling's contract, the shitty pubs near the ground and the price of ale in Wembley's concrete jungle, give your ticket to someone else.
On Sunday we work; no room for complacency from fans and players alike. We respect the challenge Villa present and we get behind our team. We leave the Anfield barbs at Sterling behind. We remember that Villa aren't there to make up the numbers and won against us at Anfield earlier in the season.
https://www.youtube.com/watch?v=Ym2r-mW4ti4
Back all the players, put issues and personal misgivings to one side and hope we get the job done. We'll leave the glitz and the glamour for May 30 — fingers crossed.
How will it play out at Wembley on Sunday? The most interesting thing for me is the neutral venue thing; such has been the stark difference between our meetings with Villa at home and away in recent seasons.
At Anfield we've been abysmal in the three meetings since Rodgers took over. This season's turgid 1-0 home defeat was possibly our worst performance of the season, but Villa's counter attacking in the previous 2-2 draw and 3-1 defeat (which saw the in-form Christian Benteke rampant) rings a more piercing alarm bell. If Tim Sherwood can set Villa up to cede Liverpool possession, be resolute in defending our sometimes over-intricate build-up, and hit us on the break then we could be in for a trying afternoon.
What can Rodgers do if Villa are content to set up as the "away" team? At Villa Park in January Liverpool probed without over committing, scored a good incisive first-half goal (Fabio Borini), soaked up some stern pressure after the break and let Villa punch themselves out before Rickie Lambert sent half our team into the crowd with his best Liverpool moment.
Last season, without the banned Suarez, Sturridge scored early and the Reds, with Kolo Toure and Simon Mignolet to the fore of the rearguard, went on to grind out an ugly three points.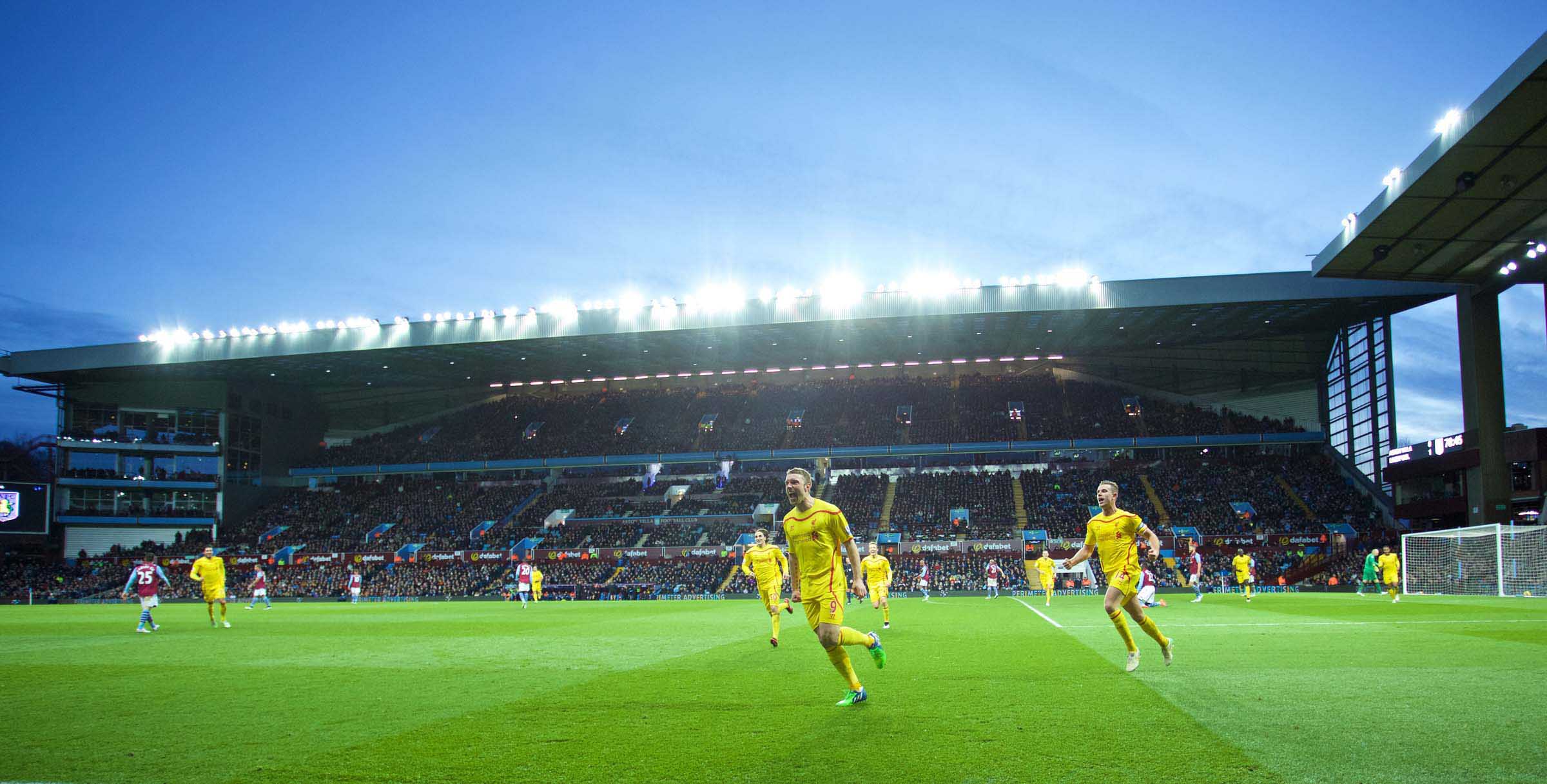 But against any notion that Liverpool should not adopt a front foot stance is that Villa appear weakest at the back; most notable in their recent concession of three goals at home to QPR. They did however repel Spurs at White Hart Lane last week and ultimately it will come down to whether Rodgers' superior tactical nous can outweigh the "bounce" Sherwood has offered to the Villa dressing room in their thriving quest to push away from the Premier League drop zone.
The "big" Wembley pitch is something of a myth; the dimensions much closer to those at Villa Park than the smaller Anfield but Liverpool should welcome a smoother playing surface than they have been experiencing at home recently. One also senses the grander Wembley stage is one where Liverpool's more gifted individuals should naturally shine.
Rodgers has to harness the pressure of being odds-on favourites into a conviction that this is a tie Liverpool should win, without allowing any air of complacency to set in.
All that remains to debate, except the toss for colours, is the Reds' starting line-up and set up. Given the continued absence of Mamadou Sakho and the reintegration of Dejan Lovren, sticking with the recent change to a more conventional back four is likely.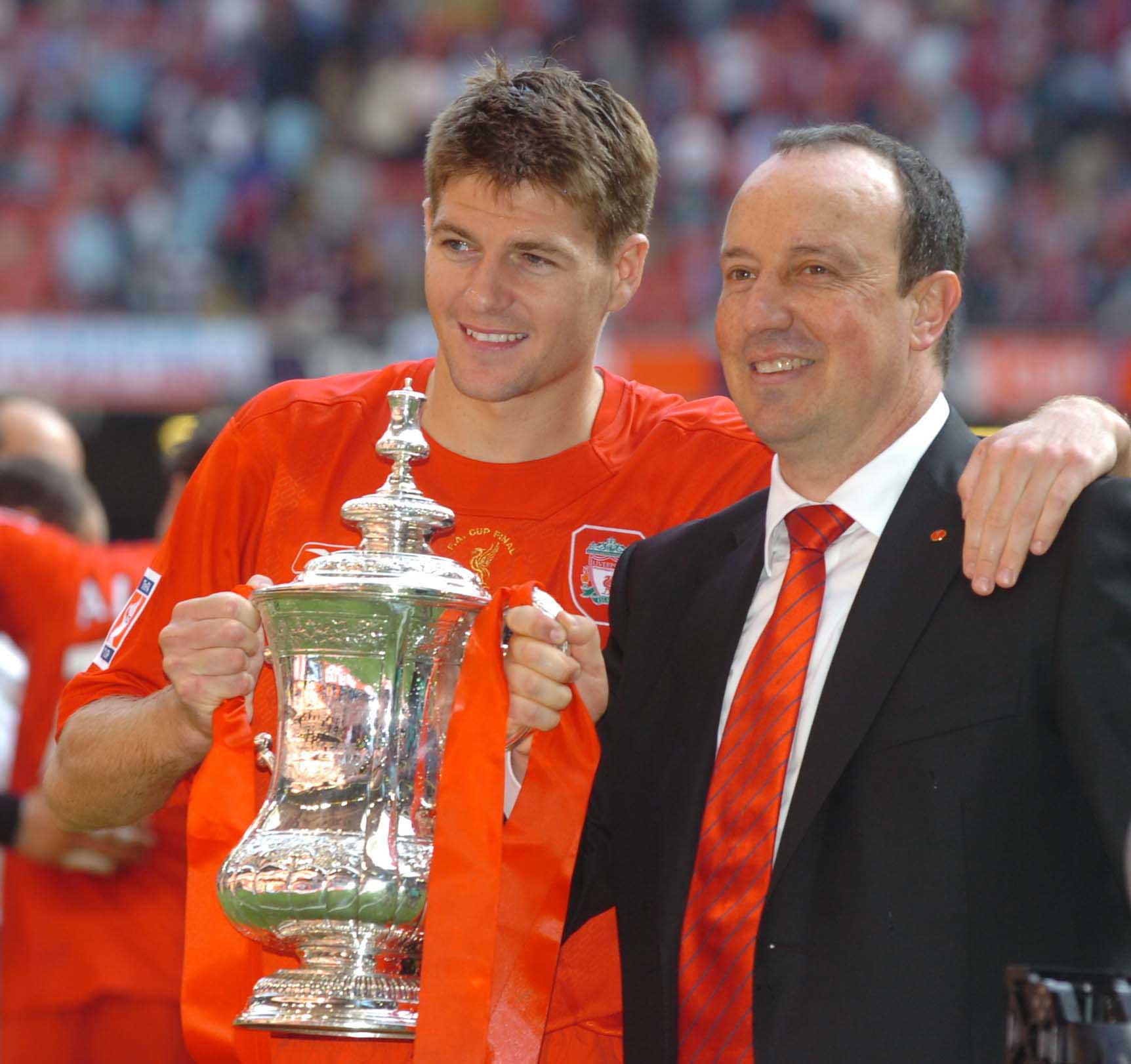 The imponderables surround the condition of Daniel Sturridge and Steven Gerrard. Will Sturridge be available? If he is, he's likely to start and replace the cup-tied Jordon Ibe.
Will Gerrard be match fit after a three-game ban? He played in a behind-closed-doors friendly this week but does Rodgers trust him to keep a lid on his emotions after the Manchester United indiscretion? Does he actually see Gerrard in his best XI given that he last started against Spurs in February?
If Brendan does opts for his experience, steel and talismanic presence over legs and pressing, then Lucas Leiva or Joe Allen will miss out, asking questions of Liverpool's ability to shore up the centre when Villa get on the ball and counter. It's a massive call for the manager and one I'd rather leave up to him.
Whatever the selection, let's just get behind the team and regardless of Gerrard's involvement at the weekend, hope he gets the chance the make that return trip on May 30.
That could be some day and after the heartbreak of last year we all deserve our place in the sun.
Read: Pounds, Sterling and Pence – Liverpool's lesson from selling Luis Suarez
Read: Getting a semi on – four memorable last four matches
[rpfc_recent_posts_from_category meta="true"]
Pics: David Rawcliffe-Propaganda-Photo/PA Images
Like The Anfield Wrap on Facebook