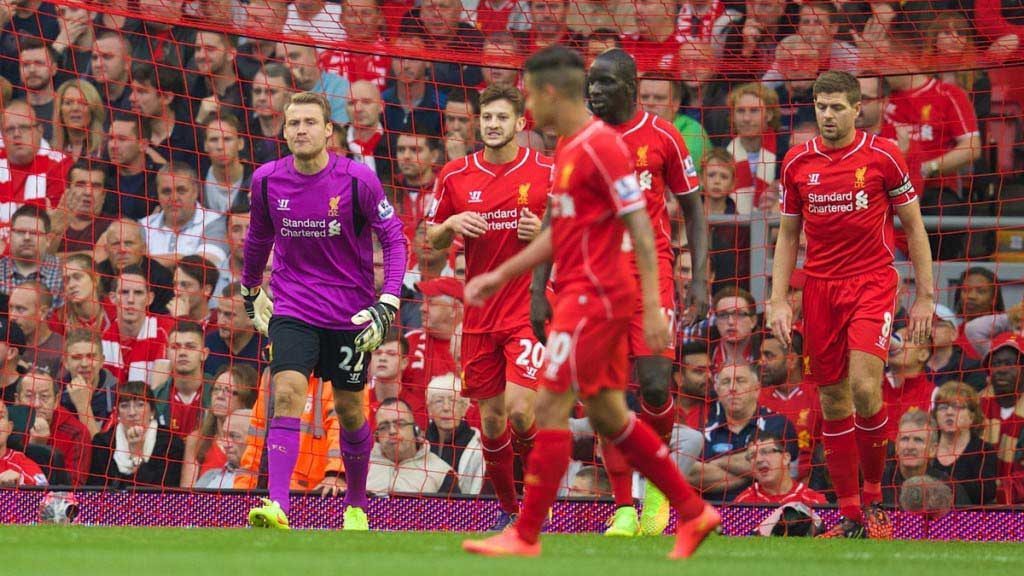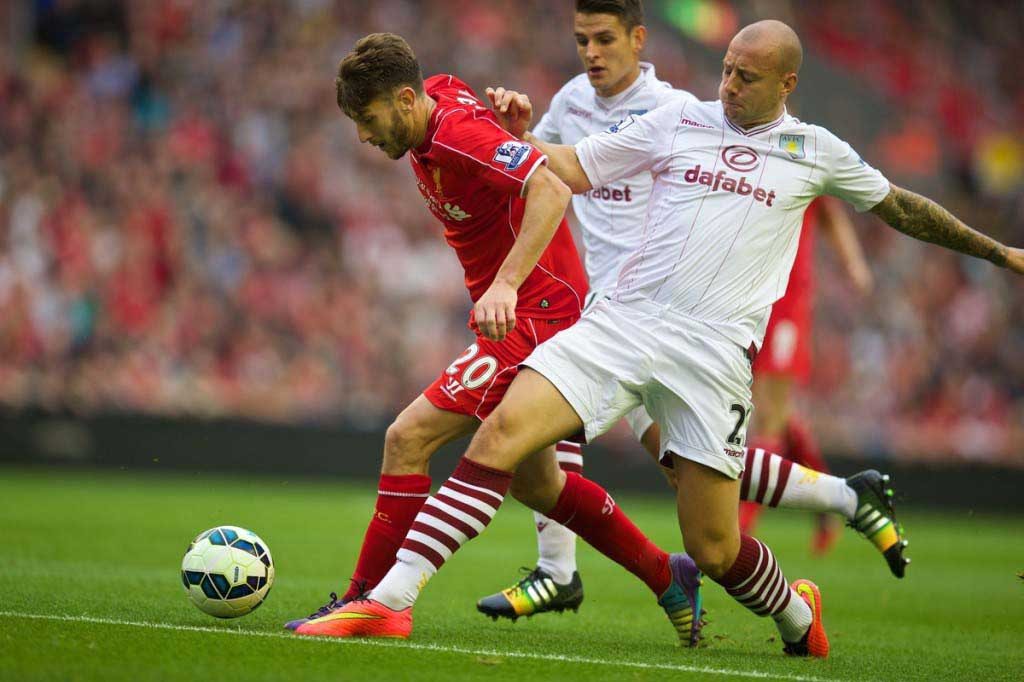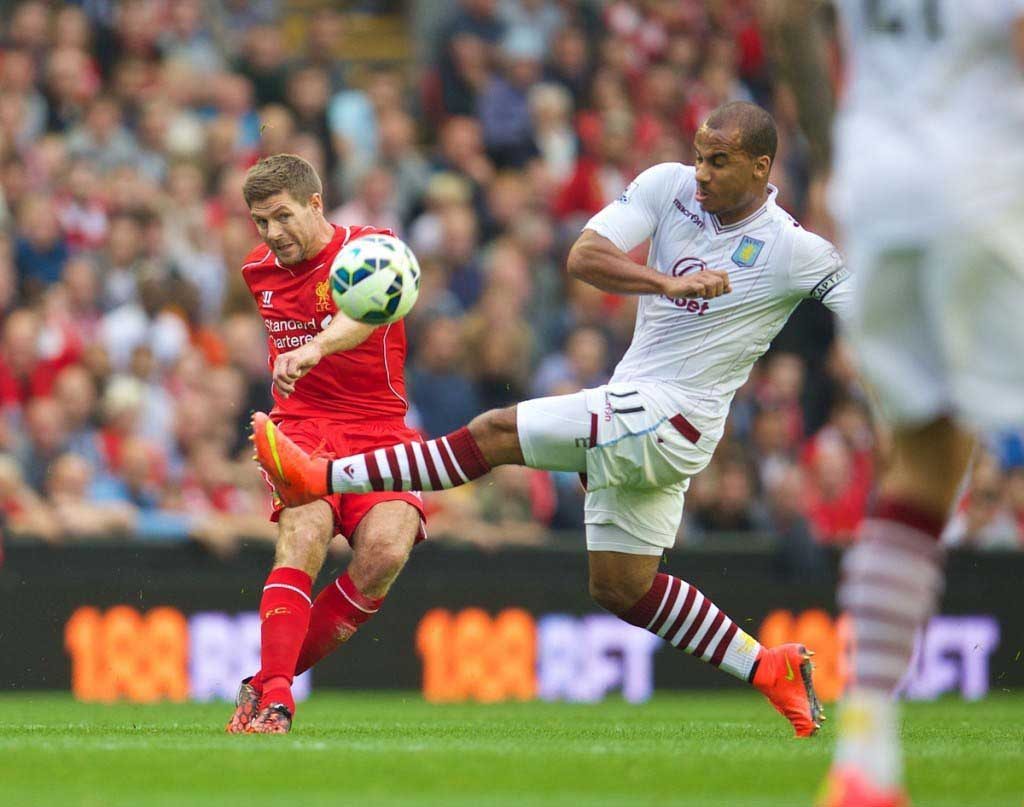 I'M furious. Bloody furious. Reasons:

1. The manager picked the wrong team.

2. The wrong team were set up in the wrong way.

3. The wrong team set up in the wrong way approached and started the game in the wrong manner.

4. The wrong team set up in the wrong way that also approached and started the game in the wrong manner then were poor. Very, very poor.

5. The wrong team, in the wrong shape, whose manner was poor. Whose performance was poor. Then lost the game. And in losing the game they ruined the piece I had in my head about identity. About support. I had loads in my head about this. But it needed Liverpool to beat Aston Villa. But Aston Villa beat Liverpool. Sorry to break the news.

Sorry to break the news. Sorry to have it broken around you. There are things we need to talk about. Coutinho appears to be able to join Wayne Rooney's gang of really good players who don't have a position any more. But unlike Rooney he doesn't have 15 a season minimum in him. It's a conundrum for the manager. The player has clearly all the ability you need. But presence is something different. Potency is something different. He's a player you can nullify.

The goal is daft. Daft on toast. The ball is on the deck for a yonk in our area. And the goal is such a bulwark, such an encouragement. The goal was worth two for a Villa side that knew its business.

Manquillo and Moreno shouldn't both end the game on the pitch. Four-two-three one shouldn't be lines. Henderson and Gerrard both did ok but were too flat. Lallana looked better central, Balotelli couldn't get going. Liverpool looked an attacker short despite having four of them on. The issue is that two of those four lack a goal record.

I'm a fan of rotation. It is a good thing. But this side doesn't yet have the essence of it nailed. That's fine because they are in process but simultaneously the season is here and now and is happening. Broad strokes aren't where they can be yet. Today they were without all three of Liverpool's most potent players from 2014. Two of them are forced – so don't bring the third about voluntarily.

The pros are hard to find. The bloody cormorant didn't get on the pitch (though I saw Ben Jono after the game and he came up with a great idea to replace Golden Goal. Let the cormorant on the pitch but have 40 possible people be inside it as a £1 sweep. Unmask at half time. Split the pot among the winners. Cilla Black, Craig Charles, Jimmy Tarbuck. Roll up roll up. Dr Dre, Chris De Burgh, John Gibbons. Roll up roll up. You pays your money you takes your choice) which suggests someone somewhere is listening. Good on them. Genuinely. The club deserves a nod. Anything else? Christ.

One of my favourite films is The Untouchables. The first scene of The Untouchables has Al Capone being interviewed while shaving and Al says: "You get further with a kind word and a gun than you do with just a kind word." The point in the film is about the gun. But this Liverpool side needs the kind word. It needs the softer side. It needs to be a laugh, a Brendan Rodgers belly laugh at a piece of impudence that never quite comes off.

Liverpool had no laughs. They had no jokes. They had no fun. They had no brio. They had no swagger. They had fear. They had tons of fear. They need jokes not fear. They need to live in the moment not plan for the future. The only future that matters is three points. They don't yet have any longer future in them. That sort of guile is a luxury still. This football team is at its best when it prioritises wit above wisdom. These lads enjoy brilliance. They are artists not technicians. Young men, not machines. Their time is always now.

Nothing is f***ed here. This was Liverpool's poorest home performance for 12 months, since Southampton. Nothing is f***ed. Look what happened after that. But Liverpool need to not f*** themselves. Live in the moment and make me, you, one another, your manager smile. Lads, you are good. All of you, players, manager, backroom team. All of you are good now. The future will look after itself.
[yop_poll id="12″]
Pics: David Rawcliffe-Propaganda Photo