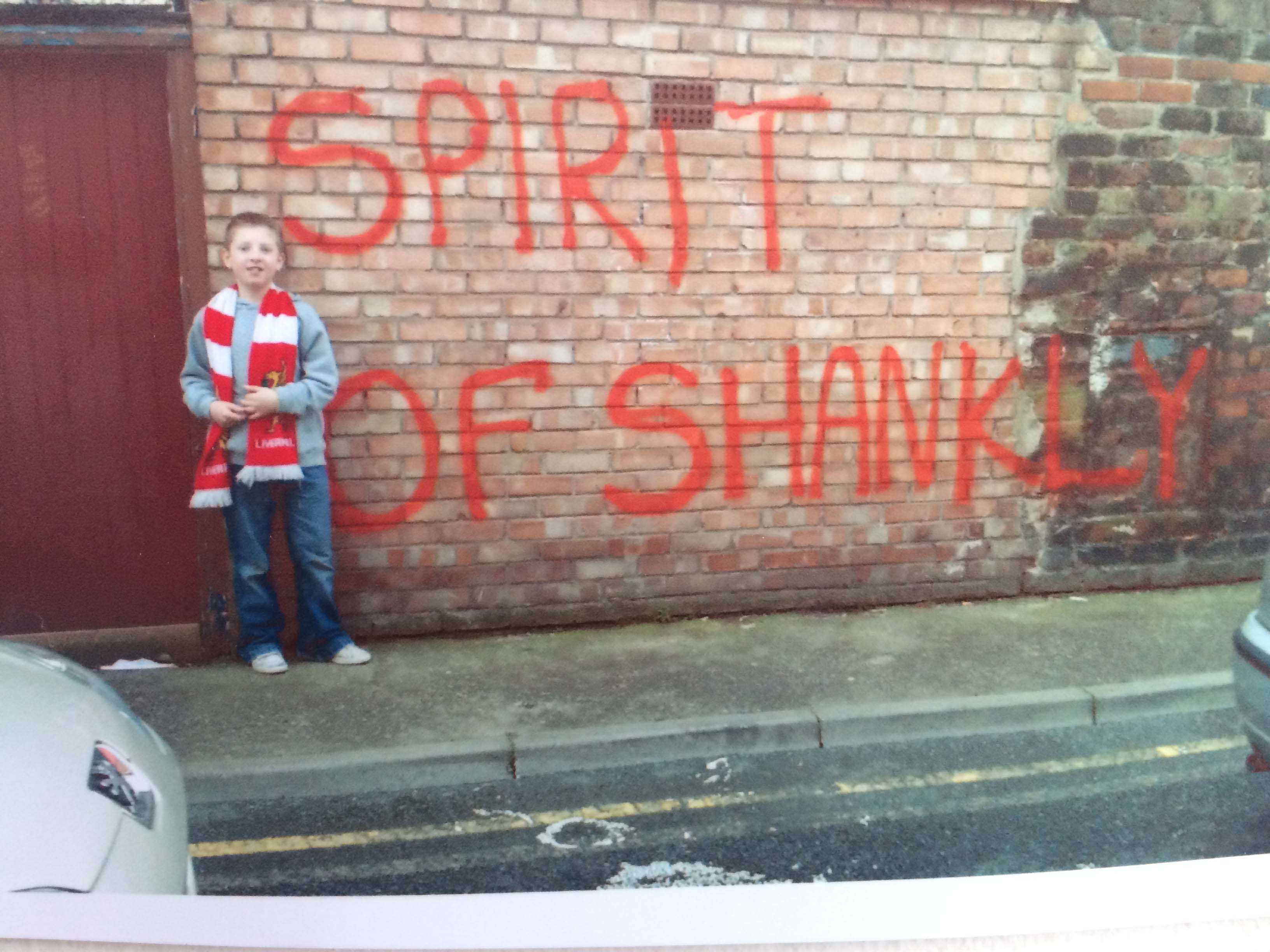 Dear John W Henry and FSG,
I'm writing to express my sadness at the announcement of 2015-16 season ticket prices, and in particular the absence of any concession for 17-21 olds.
My son, Sam, turned 17 in December last year and is now being asked to pay £725 versus the £200 he paid last season when Liverpool Football Club finally introduced a junior price for under-16s in The Kop.
Prior to that, after 14 years on the waiting list, we had no option but to pay a full adult price for his first two seasons. That in itself was ridiculous but after a lifetime on the waiting list — since the day he was born — it was a price pill we had to swallow, albeit paid for by benevolent grandparents.
Naturally, it was a nice surprise (although in reality no more than one should expect) to hear last season that there would be a price reflective of his age and his schoolboy status.
We were also advised — at the Anfield ticket windows when paying for 2014-15 — that a reduced price for season tickets would follow for juniors progressing beyond the age of 16. The same applies for cup games, but not now it seems for league matches and season tickets — our bread and butter, as a certain Mr Shankly once said.
Sam is still at school, now in sixth form, yet now it seems, contrary to what we were told, he has to stump up an additional £525 on top of the £200 he paid last season. This is at odds with the pricing structure at Manchester United, just 33.5 miles from Anfield, where, for example, the following is on offer to their younger supporters:
West/East Stand Lower:
Adult: £532
18-20-year olds: £399
16-17-year olds: £266
But, at Liverpool, where we so love to promote the notion of community and the famous "12th Man" on The Kop, nothing by way of concession for our young adults in the 17-21 age bracket.
Adding insult to injury, is that Liverpool FC continue to correct the previous wrongs of the absence of wholesale junior pricing by reducing next season's under 16s price to £180. While I welcome this as another very small step towards encouraging parents to bring children to matches, such is the stark scarcity of youngsters at Liverpool games, the cost to the club for this concession is literally a drop in the ocean of the remarkable wealth afforded by the latest Premier League TV deal.
So, what are we, as a father and son, fanatical local supporters faced with in terms of a decision regarding the combined cost of purchasing two adult season tickets? How do we afford between us, from my limited disposable family income and Sam's Saturday job, £1,550 payable at such short notice by May 22?
The answer to these questions is this: We can't afford it.
One of the main things that, as father and son, that binds us together, and Sam's grandad — who brought me to Anfield — and aunt (both of whom are also season ticket holders of 30 years plus) is now at an end, unless we suddenly strike gold on the lottery.
I will probably be able to afford my own adult season ticket (for the 33rd consecutive season) but don't have the money to pay another full adult price for my son.
So, Sam's three years of being a season-ticket holder, after 14 years on the waiting list; his association and love of watching his team is ended, through cost alone, at the age of 17. The ticket isn't transferable, so where does this leave Sam in future? According to the Liverpool FC website: "The Season Ticket Waiting List is currently closed to new applications." Where does Sam's next season ticket come from?
You'll Never Walk Alone.
Sam doesn't earn a salary. He's a schoolboy. And here, Liverpool are reflecting his progression from GCSE in Year 11 to A-Levels in Year 12 by asking him to stump up a near 200 per cent increase to enjoy his hobby and share some time with his dad, friends and family.
This is one sorry tale, but one which chimes with the story of so many Liverpool fans, principally hailing from the city that gives the club its name, whom your match day and season ticket pricing has broken a lifetime's devotion.
While the wider issue of the cost of football; and in particular the cost of watching Liverpool as an adult will remain an issue for all but the super-rich, the least you can do is reconsider your stance for young people who are not working: schoolboys, students, and the unemployed.
It may sound old-fashioned but it's time for Liverpool Football Club to show it cares. Is it too late to show that a heart remains where many can only see greed?
Think about this again: £725 for a 17-year old schoolboy to watch his favourite football team.
I look forward to hearing from you,
Mike Nevin.
[rpfc_recent_posts_from_category meta="true"]
Like The Anfield Wrap on Facebook