THERE was a lot of hysteria in the wake of the Arsenal defeat from sections of the media – which you might expect – and also from a lot of Liverpool fans, which perhaps you might not.
Brendan Rodgers found himself under some of the most intense scrutiny since he was appointed nearly three years ago but we need some context to what has happened this season and also to consider what he as a manager has been facing the past few weeks and in particular between the Arsenal and Blackburn games.
Arsenal have lost only one game at home all season in the league and their goals for record at The Emirates is the best in the top flight.
A 4-1 thrashing was a bad result for Liverpool, but did it warrant the criticism for the manager that followed?
Liverpool can still put 75 points on the board — a points total they have reached or bettered only five times in what will be 23 seasons of Premier League football.
It will be really tough of course, not least with the trip to Stamford Bridge looming, but it's not impossible. Even 72 points could be enough for fourth place.
Liverpool have made a habit of proving the doubters wrong. There's still time to do it again. If it goes to the final few games how will Manchester City or Manchester United perform under pressure? Who saw the result at Crystal Palace coming for Manuel Pellegrini's side?
If it was put to Rodgers before a ball was kicked this season that he would lose Luis Suarez to Barcelona and Daniel Sturridge to injury and his team would win 75 points would he take it? I certainly doubt he would term it a disaster back in August.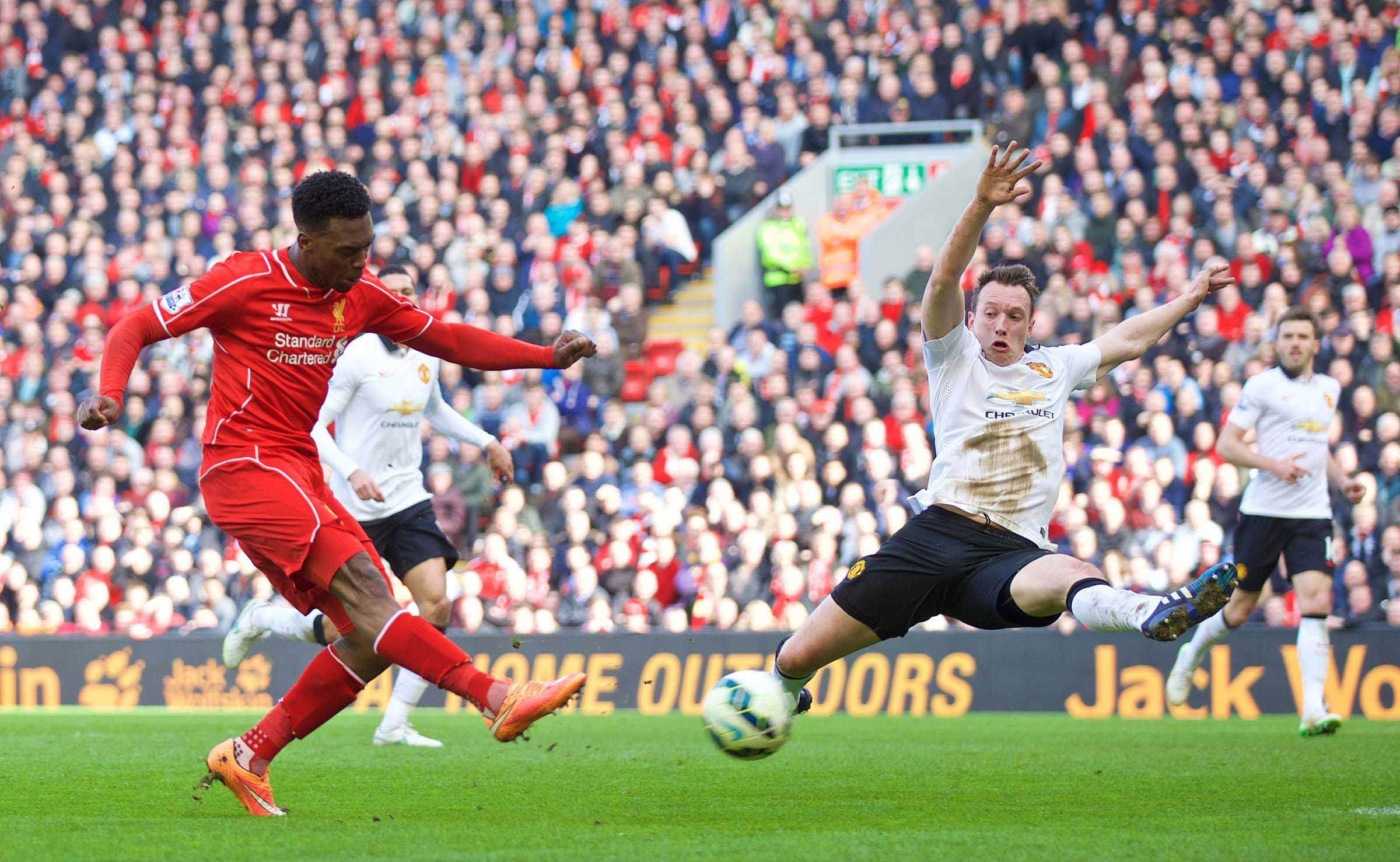 I never set my team a league placing as a target — instead I focus on points. You can't control how other teams perform. It's better to concentrate on what you can control.
At Mold, I set a 42 points as the target for this season in a 30-game league. This was our first time back in the Cymru Alliance after promotion and most tipped us as relegation bankers. Forty two points was good enough for sixth last season.
We've bettered that total and will finish the season ninth. Do I criticise the lads for the league position or congratulate them for beating the points target? You could chalk up 80 points and win the Premier League. You could get 90 and finish second.
For all the criticism, much of it over the top, I think Rodgers can be compared to a highly-rated player in his early 20s. He's got star quality but he's going to make mistakes and has some improving to do.
I remember saying on an Anfield Wrap podcast when Rodgers was first appointed that I was concerned about how he would fare in the transfer market.
When we appointed Rafa Benitez from Valencia, he had been recruiting – and working with – players with the aim of winning La Liga. He knew what level of player would be required for Liverpool and we saw that with Xabi Alonso and Luis Garcia. Rodgers' first signings were Fabio Borini and Joe Allen in comparison.
If I got the job at Tranmere Rovers tomorrow, I wouldn't know the market because I haven't been scouting players at that level. It would take time to adapt, perhaps a couple of seasons.
Can you imagine coming from Swansea City and then working with Steven Gerrard and Luis Suarez? There has to be an acclimatisation period while your own bar raises to the standard of player required.
Many are quick to highlight Rodgers weaknesses but all managers have them. He has deserved more praise this week.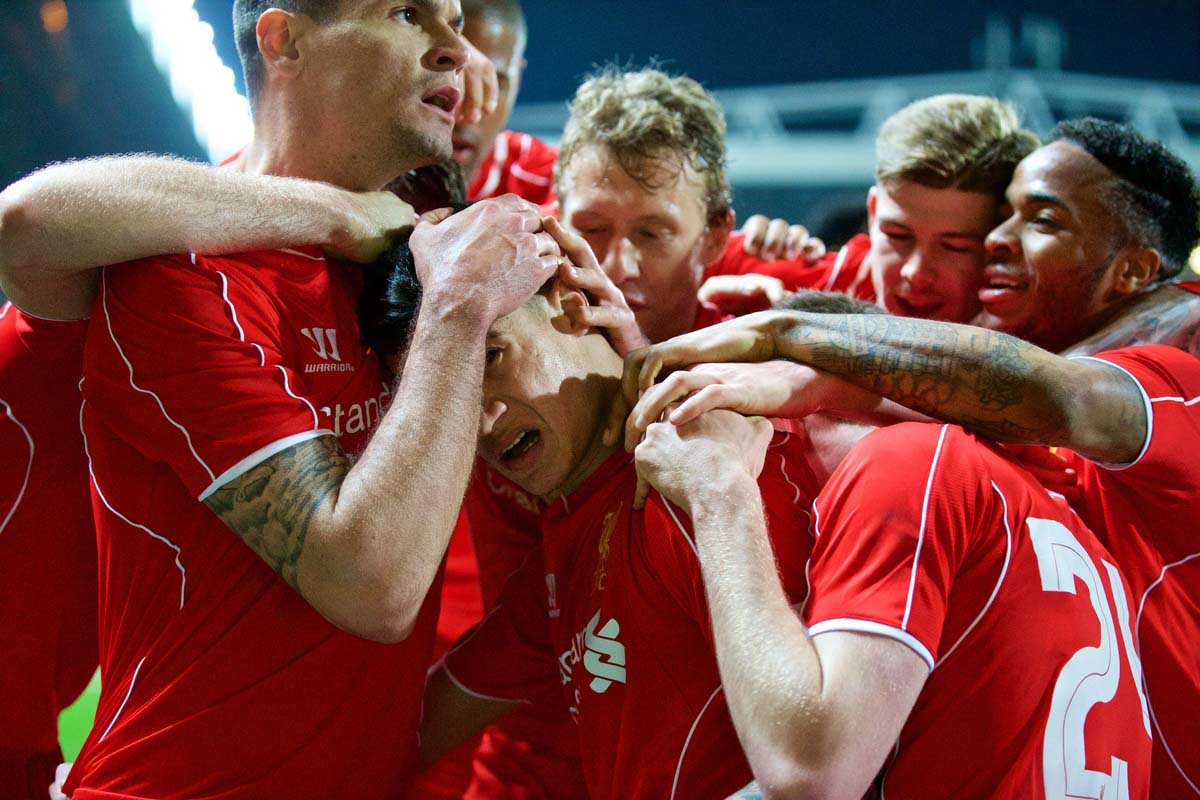 At Blackburn, Rodgers changed the system and we saw the benefits — you get six or seven players forward with the 4-3-3 set up. It provided a great platform in terms of a new attacking strategy.
Changing the formation doesn't just change things on match day. It changes training. It changes team meetings. It can make things feel fresh. It gets player buy-in again – a reason for them to believe things are changing. It's good that we haven't got a manager that will stubbornly persist with a system when it is going wrong long term. Many do.
I've had similar problems to what Rodgers has faced on a much lower scale. Scrutiny levels and pressure are thousands of times more for the Liverpool boss.
I had a terrible start to the season, as bad as Rodgers, but then we had a great run of form and I won two Manager of the Month awards, which the whole team, coaches and players, were really proud of. Then, out of nowhere, from being the form team in Wales, we won two in six. We suffered a crushing home derby defeat — the equivalent of losing to United at home — and at the end of the good run we lost our leading goalscorer to the league leaders who went on to win the title.
You're suddenly dealing with a very different dressing room and big tactical problems. You could do with time out to think and work with the players but instead every week you have a game. Time to change it is at a premium. We changed things and are now six games unbeaten. Who is to say after two tough defeats Rodgers can't go undefeated to the end of the season now he has changed things around?
Too many consider the job easy. Think about what Rodgers has had to deal with in the last week or so. He's going to be working with the club planning pre-season, working with the committee regarding summer signings, he's got doubts regarding his vice captain and one of his most talented forwards about their contracts.
There's Raheem Sterling's unauthorised interview with the BBC — Rodgers must have been seething over that. The next day he has to get the best out of that player in training and may well have been tipped off by the PR department to make sure he is seen smiling with an arm around the player.
Meanwhile, he's still smarting from United, knows Arsenal is a really, really tough away and is also thinking that if he loses that and the cup match at Blackburn his job could be on the line.
Then, after Arsenal, we have the talk of some form of conflict between players and manager. I don't know what has gone on or what hasn't, but you don't want players at each other's throats. You want passion, you want them to care but there is a line. You're never going to have everyone within a squad getting on but you want collective respect; you want them to value each other's contribution and yours.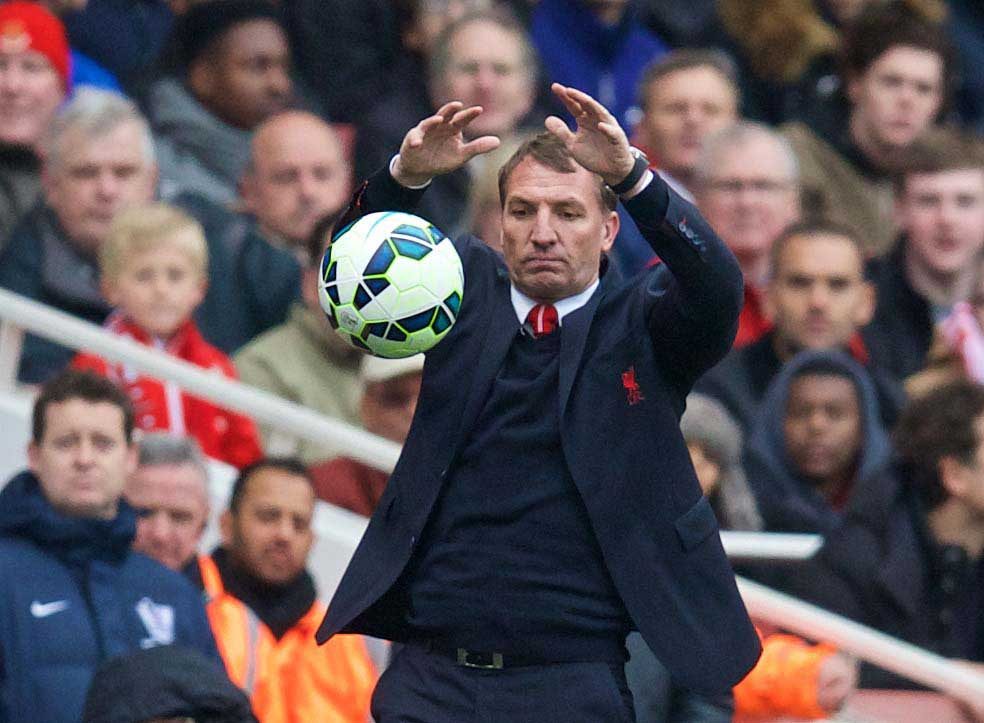 Management is about recognising that all players are different. Some blame other players, some blame the manager; for some it is never their fault. Then you get others that are too hard on themselves.
One thing you can guarantee is that if Rodgers has a list of things to do dealing with kick offs isn't one thing he'd want on it. But on the other hand he would probably rather have that than a load of players playing table tennis who don't care that they have lost a match.
I don't know how Brendan handles things away from the cameras, but I handle everything in private with players, one on one. When you're addressing the group, you tailor what you're saying accordingly and don't hang anyone out to dry. It's different when it's face to face where you can have brutal honesty. Equally, it should go without saying that what you say to the press and what you say to players are two totally different things.
Whatever happened off the pitch post-Arsenal, what was important was what happened on it at Ewood Park. And this is surely where Rodgers deserves some credit for his man management.
In that team on Wednesday night, the manager had to rely on five players that he has bombed out at different stages this season: Mignolet, Toure, Lovren, Johnson and Lucas
They are five players that might think, 'I don't like you. I'm not putting it in for you'.
There's the Sterling contract issue and Henderson had just become a father for the second time hours earlier.
That's seven players whose minds could be elsewhere, some who could be leaving in the summer, and Rodgers has got to manage them, park their emotions, park his own emotions and get out of them what is best for the team.
You might say this is what he is getting paid for but we have seen it before – under Graeme Souness, under Gerard Houllier, under Benitez, under Roy Hodgson – when players who clearly didn't like the manager took the opportunity to not put it in when it mattered. They effectively contributed to, or accelerated, the process of those managers getting the sack.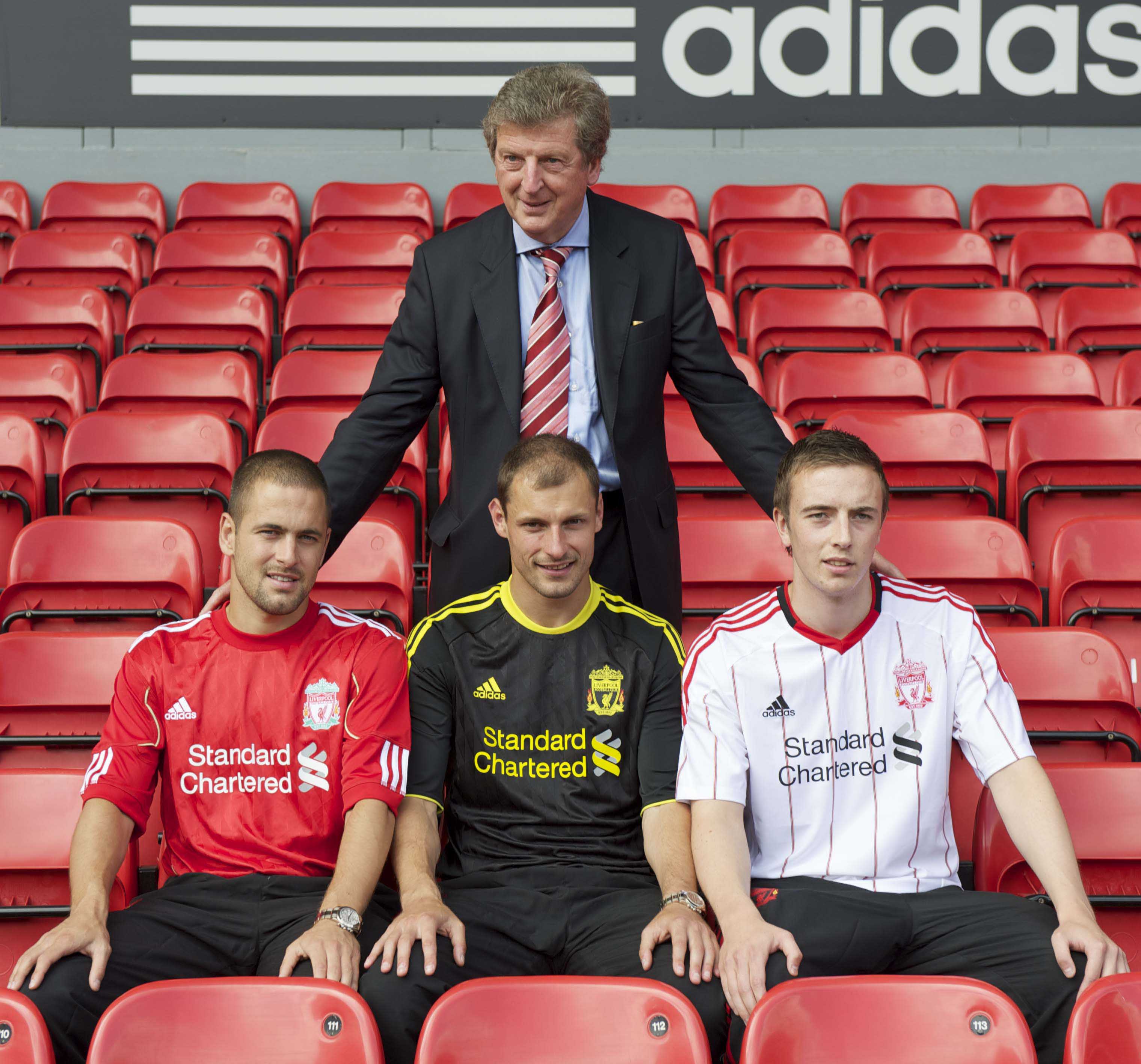 Had Rodgers lost at Blackburn he would have been under huge pressure. The players will have known that. They could have downed tools. Instead, they reacted and got the win. They deserve credit. So does Rodgers.
There are also the fine margins of the last few weeks to consider. Against United, Alberto Moreno sleeps when Juan Mata scores but Adam Lallana misses when nine times out of 10 he scores. The Liverpool captain annihilates someone a minute into the second half.
Against Arsenal, Lazar Markovic makes that pass 99 times out of 100 and Liverpool are 1-0 up. Three senior players are ruled out via unnecessary suspensions. The main striker is still struggling for fitness and sharpness with only a month of the season to go.
Come Sunday morning after The Emirates Brendan Rodgers has reason to look in the mirror and say, 'What have I done to deserve this?'.
Instead, later that day, or on Monday, he has said to his players, 'We're going 4-3-3'. To players who may have a problem with him he's said, 'Go and prove me wrong, go and get an FA Cup medal. Go and put 75 points on the board'.
For Blackburn that game was massive. It was the first time they had sold out in four years. It was like a cup final for them. And yet Liverpool matched them for work-rate, for commitment, and eventually the quality shone through.
The release from that win after a bad time is why we see Dejan Lovren celebrate the goal like he does. It's why we see him throw his shirt into the crowd. It's why we Sterling playing with more enthusiasm, pulling out the party pieces.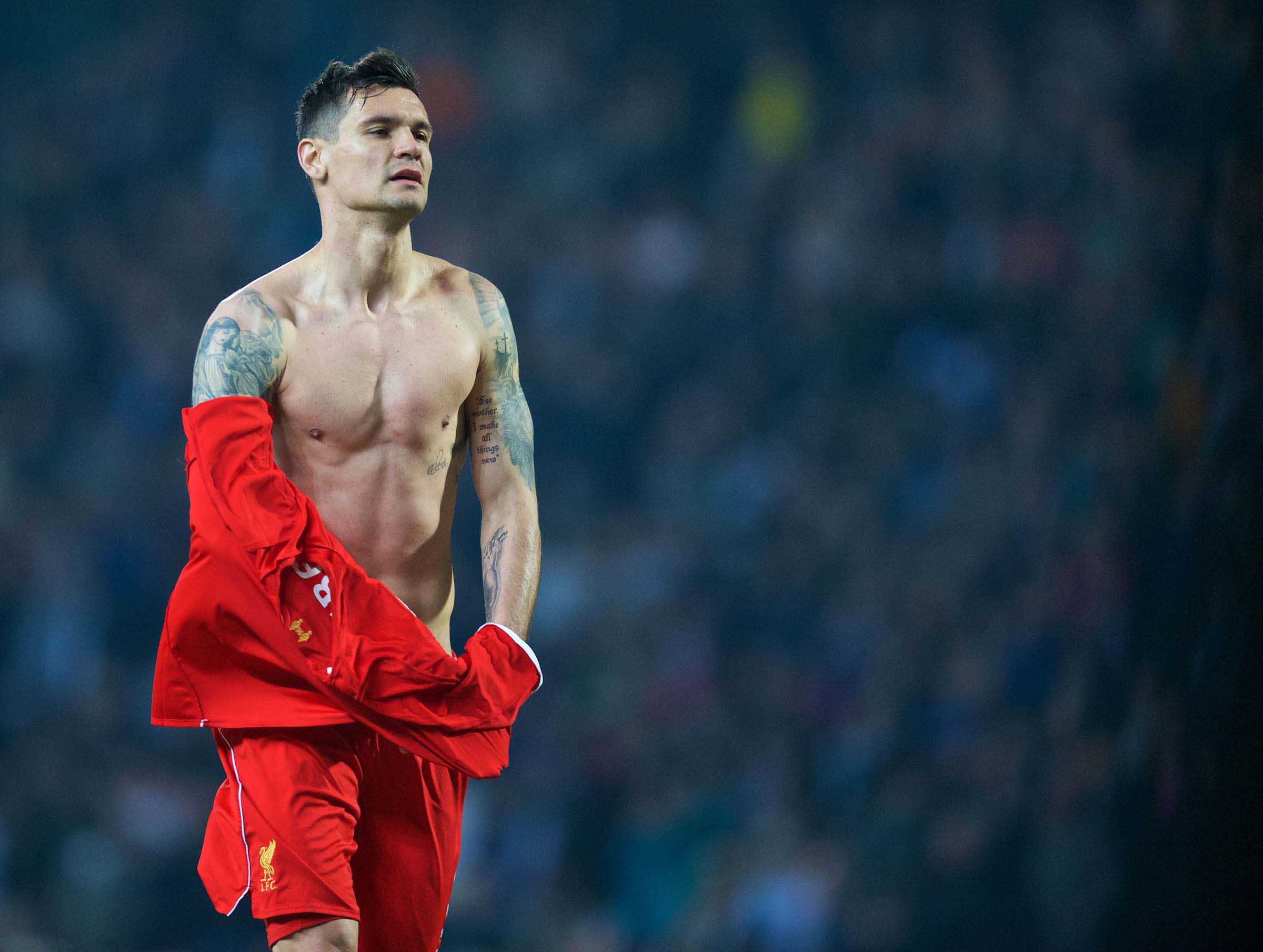 When Rodgers went to the back three in December he got the buy in from players. He got that again on Wednesday night.
The players have left Blackburn on a high when defeat essentially meant the season was over. Those 75 points? No chance if Liverpool had gone out. Rodgers seems like a good man manager but he'd need a wand to sort that out.
Now we have a team and a manager that have improvement in them yet we are in the semi-finals of the FA Cup and could post 75 points in the Premier League. So let's back them.
I'm not a Rodgers apologist. He has made mistakes. And one of them was to make out that fourth place had gone after the defeat at Arsenal. He shouldn't have said that and I think he let emotion get the better of him.
Players and fans would have reacted better to a rallying cry. Why can't we win at Chelsea? Why can't we get 75 points? It's probably what he said at the team meeting. Whatever that rallying cry was he should have said the same to the Press.
Judging by the reaction at Blackburn, and seeing Rodgers on the pitch delighted at the final whistle, he has fostered a siege mentality.
Now the question is whether that rallying cry translates to performances in the league. We'll soon find out, starting tomorrow night at Anfield.
Sean is manager of Mold Alexandra FC in the Cymru Alliance Division and holds a Uefa B licence. You can follow him on Twitter at @Sean_Rogers
Read: Liverpool: To compete is to fail but never fail to compete
Read: Liverpool: Little more than a balanced investment portfolio?
[rpfc_recent_posts_from_category meta="true"]
Pics: David Rawcliffe-Propaganda-Photo
Like The Anfield Wrap on Facebook