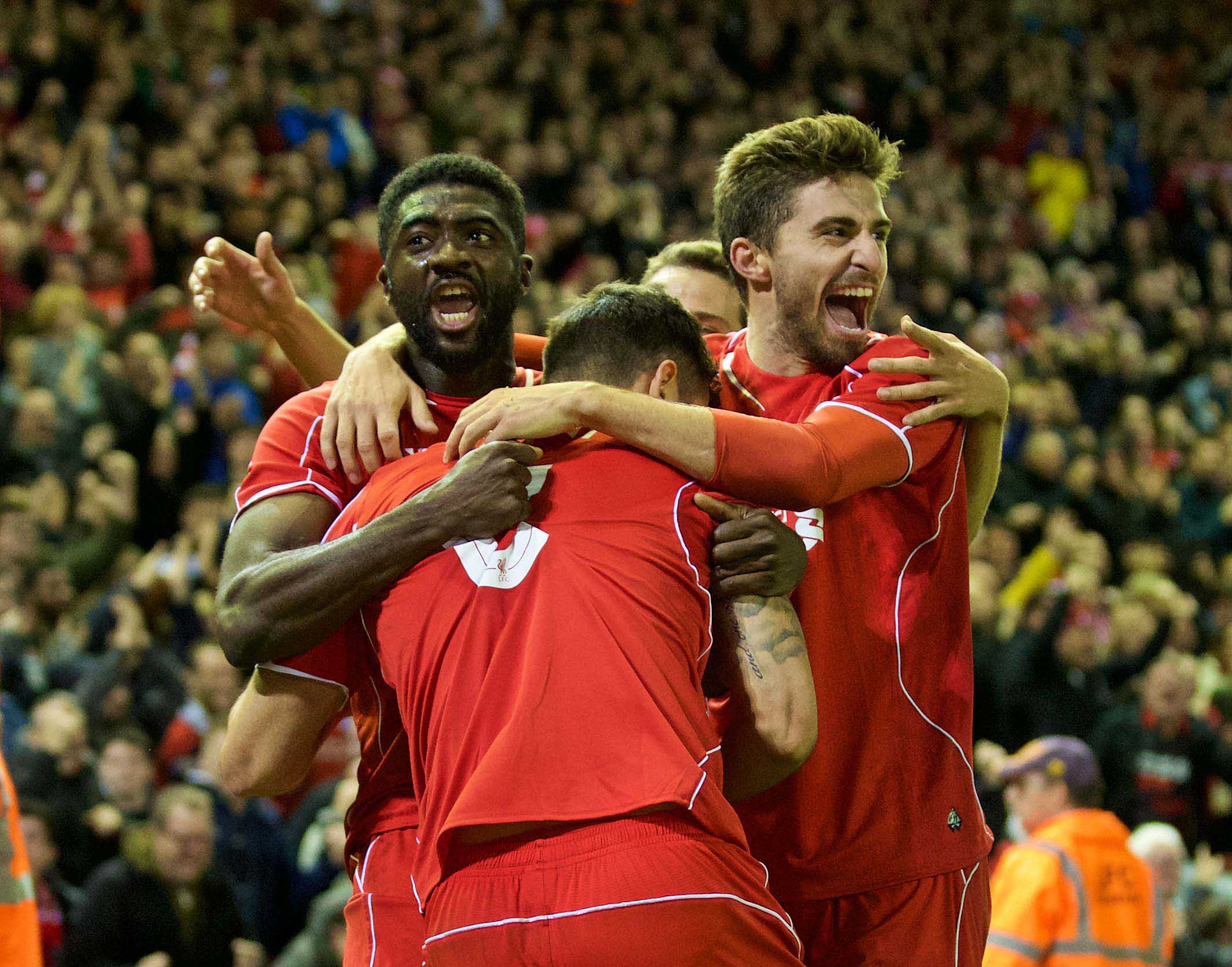 CRYSTAL Palace, Ludogorets, Stoke City, Leicester City, Sunderland and Basel.
When you're managing a team in desperate need of victories, you can't ask for a more appealing set of fixtures than that. Those six are the opponents Liverpool face before a trip to Old Trafford on December 14. Frankly, they range from very poor to average in terms of quality. Brendan Rodgers should be relishing the prospect of getting his team's season back on track over the next three weeks, but confidence in Liverpool's ability to negotiate that less than daunting group of games is pretty low right now.
Despite it only being November, the Reds are already perilously close to entering these matches with a 'must-win' feeling hanging over their heads. In truth, this potential do-or-die perception to upcoming games would have already been a reality in recent fixtures were it not for the stuttering form of Champions League-chasing sides like Arsenal, Everton and Manchester United, which has mercifully postponed that particular narrative. The incompetence and inconsistency of their rivals has somehow left Liverpool with much to play for even after their depressing opening third of the season.
Despite the fact that Liverpool are still within touching distance of the top four, pressure is undoubtedly mounting on Rodgers. Sadly his much-needed release valve is again out of reach now that Daniel Sturridge is injured once more. The striker's absence has no doubt been a cause of many of the ills that his team have experienced since August, but the continued absence of the England forward cannot be used as a viable excuse over the next three weeks.
Sturridge or no Sturridge, Rodgers has a better squad at his disposal than all of his next six direct opponents and, bad form or not, Liverpool can beat all of the sides listed above. Indeed, they should beat all of them.
Yes, major problems exist in every area of the Liverpool team right now, but it's high time for the manager to step up and start finding solutions. And make no mistake, despite the disastrous form, there are solutions within the squad of players at this disposal. The question is whether Rodgers is willing to ditch his failing approach and go in a new direction. To date this hasn't happened, but now is surely the time for changes to be made. Things can't go on like this much longer or Liverpool's season will be effectively over before the New Year.
At the back the manager needs to accept that his much talked up (by himself) £20m signing Dejan Lovren isn't working out, while Martin Skrtel remains the inconsistent centre half he always has been. A very strong argument could be made for dropping both players as soon as possible, especially given Kolo Toure's performance in Madrid that undoubtedly deserved a recall. Mamadou Sakho should soon return from injury and while it's pretty obvious that the manager doesn't particularly fancy him, it seems natural that the Frenchman should be Liverpool's first-choice centre half when he's fit again. Sure, he can look ungainly but he offers genuine pace and physicality – two more attributes than either Skrtel or Lovren are displaying at present.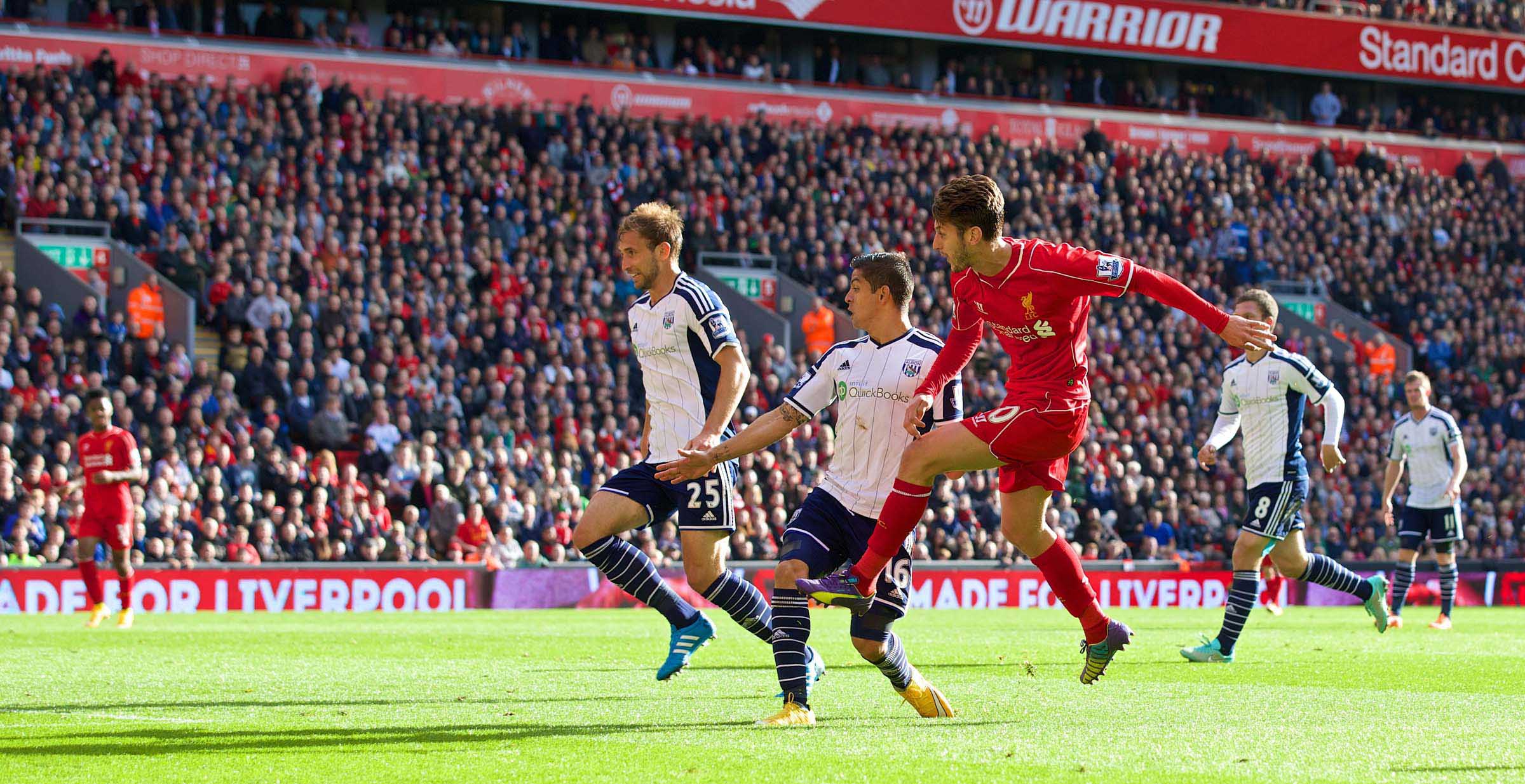 Glen Johnson's form may have been deemed acceptable enough to have somehow earned him a new contract offer from the club but it is hard to argue that it should currently merit him a place in the first team. Javi Manquillo is available and a far more dependable alternative at present even if his attacking limitations are obvious. Decisions need to be taken when it comes to Liverpool's wretched back line and the problems don't end there.
Further forward the balance in midfield this season has been absent but again, options for Rodgers are plentiful. Emre Can has played himself into some form and it seems safe to assume that he's cemented his place in this team right now. Philippe Coutinho is slowly emerging from his early-season slump and showing signs of life once more, while his compatriot Lucas Leiva, lack of mobility aside, offers some level of actual defensive protection and knowhow, which is more than can be said at present for Steven Gerrard.
The captain has suffered more than most of late and the folly of him playing for the full 90 minutes in every meaningful game this season needs to be addressed. To write the skipper off completely would be extreme but to claim that he's undroppable at this stage is just as fanciful. Lamentably, Rodgers hasn't looked like excluding Gerrard from any big games in two-and-a-half years so to expect him to do so now would perhaps be asking a bit too much. Something needs to be done though. This Steven Gerrard is offering nothing to this Liverpool team. This Liverpool team is offering nothing to this Steven Gerrard.
When you add Joe Allen, Adam Lallana and Jordan Henderson to the midfield mix, Rodgers could scarcely ask for more pieces to figure out this particular puzzle. He wanted the ability to rotate and he certainly has that in abundance in the middle third of the pitch. Now he must find the best combination to get Liverpool's engine room ticking. Gerrard sitting deep with a partner alongside him has left it spluttering so far and stalled the entire team. An improvement surely shouldn't be too difficult to find given the mix of talented players at the manager's disposal.
Up front things are admittedly more complicated, but again, there are other methods that the manager will hopefully explore over the coming weeks. One would think he has to. To suggest that what we've seen thus far isn't working would be the ultimate understatement. Liverpool's play in the final third isn't even threatening to work these days. Mario Balotelli playing as a lone striker provides few worries for opposition defences. Ditto the industrious but lightweight Fabio Borini. It's not difficult to imagine that if the Italians were paired together they would be more likely to actually create a few chances or even –imagine this — score a few goals. Raheem Sterling could certainly inject some much needed pace and threaten sides in behind if he were pushed up as a foil for Balotelli. It remains a mystery that Liverpool's best player has been largely confined to the touchlines for most of the season to date. The less said about Rickie Lambert right now the better, sadly.
On a personal level the most concerning and frustrating aspect of this nightmare of a season so far has been the reluctance of Rodgers to accommodate a second centre forward in his team selections. The persistence with a single front man is way beyond ridiculous and bordering on negligent at this point. To continue with a lone striker system seems unlikely to result in anything other than accelerating the possibility of the manager being served with his P45. It certainly isn't resulting in goals.
Liverpool have scored just eight gaols in their last eight league games — surely proof enough that the current approach needs to be binned. Change is a necessity. Admittedly, any of the alternative systems or personnel changes on offer could also flop, but what is there to lose at this point? When none of your strikers have mustered a single league goal to their names it would be literally impossible for any alternative approach to produce worse results. At the very least a change would offer some variety and show fans that there is a desire to abandon the monotonous status quo and put things right. At the moment watching Liverpool trying to score goals is as predictable as it is dull.
All that said, if Rodgers can somehow turn things around and win five or six games before he takes his team to Old Trafford, then he will likely find his team in the last 16 of the Champions League and back in the top four domestically. It's an achievable goal to set and not unreasonable to expect a squad of this expense and quality to be able to do just that.
A good run now would see the gathering questions about Rodgers' future fade into the background. If things don't change and results remain poor then those questions will only grow louder, and rightly so. If Liverpool are still languishing in mid-table and have departed from the Champions League by the time they face Manchester United then Rodgers will have nowhere else to look but the mirror. Sadly, if significant personnel or systemic changes don't happen you would have to presume the current malaise will endure.
Difficult decisions need to be taken, underperforming players need to be dropped, noses need to be put out of joint and the repetition of mistakes must cease. If the manager can do these things then Liverpool fans should be looking forward to the knockout stages of Europe's elite competition and believing in their team's ability to return to that competition again next season.
The time for excuses and lamenting bad luck is over. The mistakes need to stop. Liverpool need to start winning football matches urgently and how they go about achieving that is down to their manager. The next six games give him the perfect opportunity to get the train back on the tracks. Come December 14 we will all have a clearer understanding of how capable Brendan Rodgers is of sorting this mess out.