"I am confident we will improve the team further and will be stronger for this coming season, when we will be competing on all fronts; domestically and in the greatest club competition in the world, the Champions League."

Brendan Rodgers
11th July 2014
"We lost a world-class talent [Suarez] and the natural progress of the team was halted – we needed the squad rebuilt, I think where we are is what was expected. The players we brought in were not really established. That decision was made knowing they might struggle a bit initially but further in the future would be big players for the club. That is where we are right now."
Brendan Rodgers
31st October 2014
________________
A TEAM in a slump failing to match the highs of a previous season after not adequately replacing a star player. A festering disconnect between American owners and a manager recently rewarded with a new contract. Both sides briefing to their own ends and fingers getting pointed in every direction.
Sounding eerily familiar?
As a Liverpool side devoid of quality and confidence trudged off at St James' Park at the end of another spineless defeat to cap another miserable week, it's time for the club to pull together to arrest what is becoming an alarming decline before it becomes terminal.
In a week of claim and counter claim from the club captain, manager and club hierarchy, we are yet again in a position of washing our dirty laundry in public.
For the situation to develop to the point that the club is briefing against itself to 'sympathetic ears' tells you everything you need to know about the unity — or lack of — at the club at the moment.
No one, not Rodgers, not Gerrard, nor the club come out of this ugly episode particularly well. And it raises some uncomfortable questions.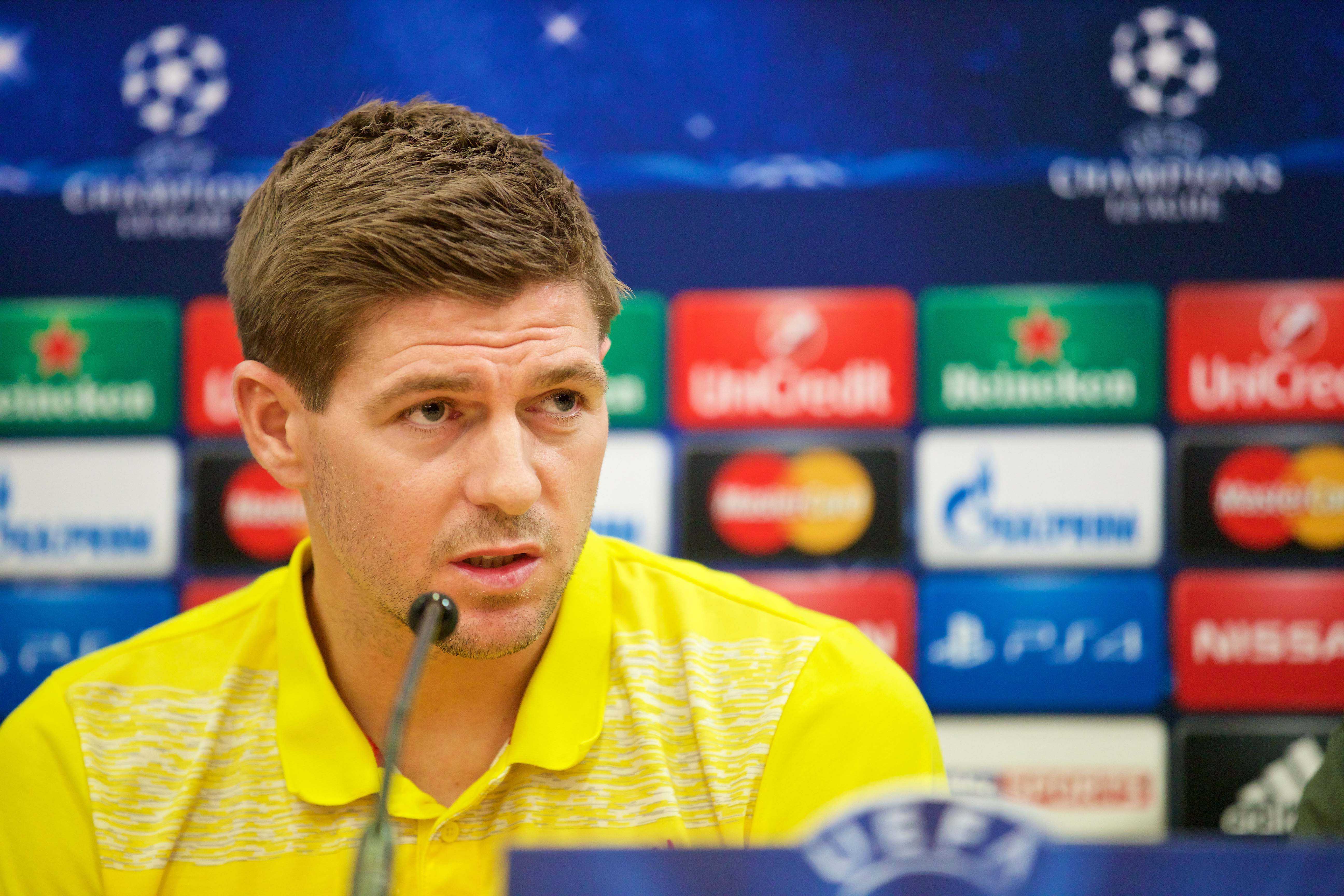 At what point did it become acceptable for the club captain, backed by his manager, to speak publicly about what should be the formality of a new deal?
When did players feel so entitled that they thought they could speak publicly about what should be a matter between themselves and the club?
Does the manager not realise that, new contract or not, his paymasters are hardly likely to be impressed with thinly-veiled briefings to the local press?
Not for the first time, the story provided a convenient distraction for a man who has been struggling to get his team performing to anything near their potential.
Rodgers is clearly a very talented coach with plenty of credit in the bank. But one that under pressure and cornered shows a level of insecurity beneath the buzz words and guru speak.
That, and a willingness to pass the buck and throw someone under a bus to distract from his own misgivings.
Maybe the manager would be best served on focusing on what he is clearly excellent at instead of spinning away bad news and wasting time on petty distractions?
Maybe he'd do well to take note of what happened to his predecessors when they became as concerned with what the papers were saying as they were with matters on the pitch.
And what of the man about town Ian Ayre? Of what point is he if he can't sign off a roll of toilet paper let alone sanction a 12-month extension for the club's greatest servant and manage the process in a way that it doesn't end up in the press?
Quick to geg in on a photocall for a new signing but invisible in a crisis and evidently ineffective as a bridge to Boston, where does this leave Ayre?
Backing his mate Brendan and the captain up or standing shoulder to shoulder with Boston and their spreadsheets?
Abraham Lincoln is often quoted as saying: "You can fool all the people some of the time, and some of the people all the time, but you cannot fool all the people all the time"
But what is also true is that football is a very simple game and the narcissistic desire to fool out of ego is toxic, and almost always unnecessary.
The clue is in the name, LFC — it's not the Hadron Collider, it's not MI6: it's a bloody football club.
At what point did the primary focus of everyone at the club change yet again from simply trying to be the best bloody football club in the fucking world?
Why the need for empire building, subterfuge and being too clever for your own good?
For all the positive steps over the last 18 months, a sense of rudderless inertia and uncertainty has returned and is being allowed to metastasize through a lack of conviction and consistent vision from the owners.
Seemingly jumping from one idea and philosophy to the next, from hands-off ownership to periodic intervention, from Moneyball to Andy Carroll, from young potential to Kolo Toure and back again, from keeping the academy separate to establish a long-term plan back to being run at the whim of the manager, from investing in the best youth talent to refocusing on local catchment.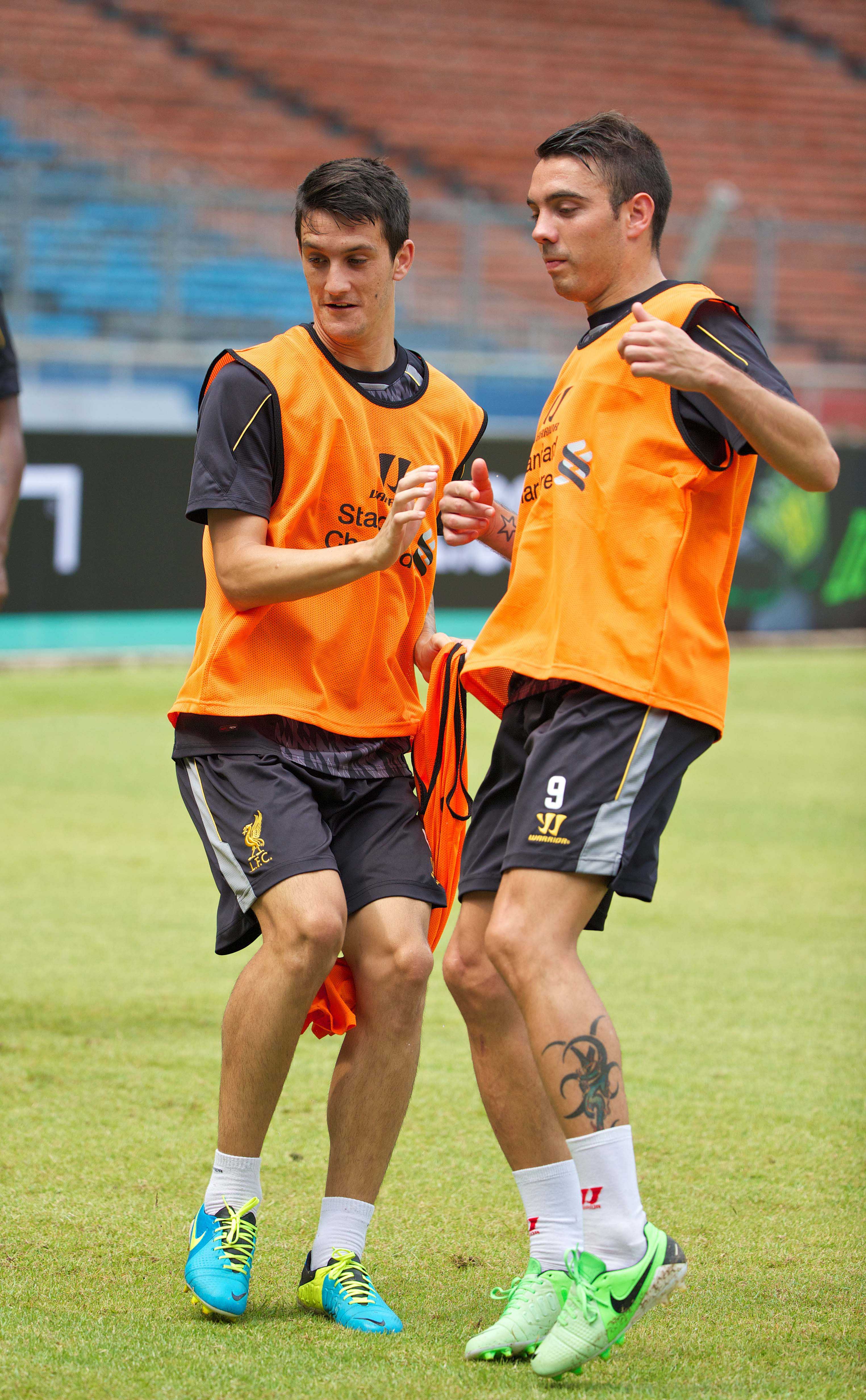 And the transfer committee. What are the protocols? What is the process? Who has the final sign off?
If ever there was a pertinent indictment on how things are being run at the club, it is this mysterious group and the lack of transparency around it.
It clearly isn't the manager who has final sign off. For the club to sign Iago Aspas and Luis Alberto for a combined cost of £14m and for them then to hardly feature is a clear example of the money being wasted with zero accountability for those involved.
This culture of opacity that runs right through the club is what is fuelling the disconnect that clearly exists between the 'home' and 'away' teams in Liverpool and Boston/London.
It's a culture that allows the manager to take credit for a player he didn't sign if he flourishes and yet easily distance himself from if he flops. This can only encourage paranoia and selfishness — hardly an ideal situation for any dressing room.
This isn't to say that having a committee is a bad idea, it has been proven to work elsewhere, but like everything at the club, it would be far less complicated if it were more transparent, open and honest, because in its current guise it gives everyone involved an out and an excuse to point the finger.
Football, a simple game.
One easily complicated by layers and layers of anonymous and unaccountable administration, and when self preservation is human nature, it's inevitable that absolving oneself of responsibility becomes a very real factor.
Liverpool Football Club and its administration are playing as many games off the pitch as they are on it.
And while people are wasting time and energy on pointing fingers, covering arses and watching their own back, they aren't doing what they are paid to do.
To make Liverpool Football Club the best bloody club in the world.
"At a football club, there's a holy trinity – the players, the manager and the supporters. Directors don't come into it. They are only there to sign the cheques."

Bill Shankly