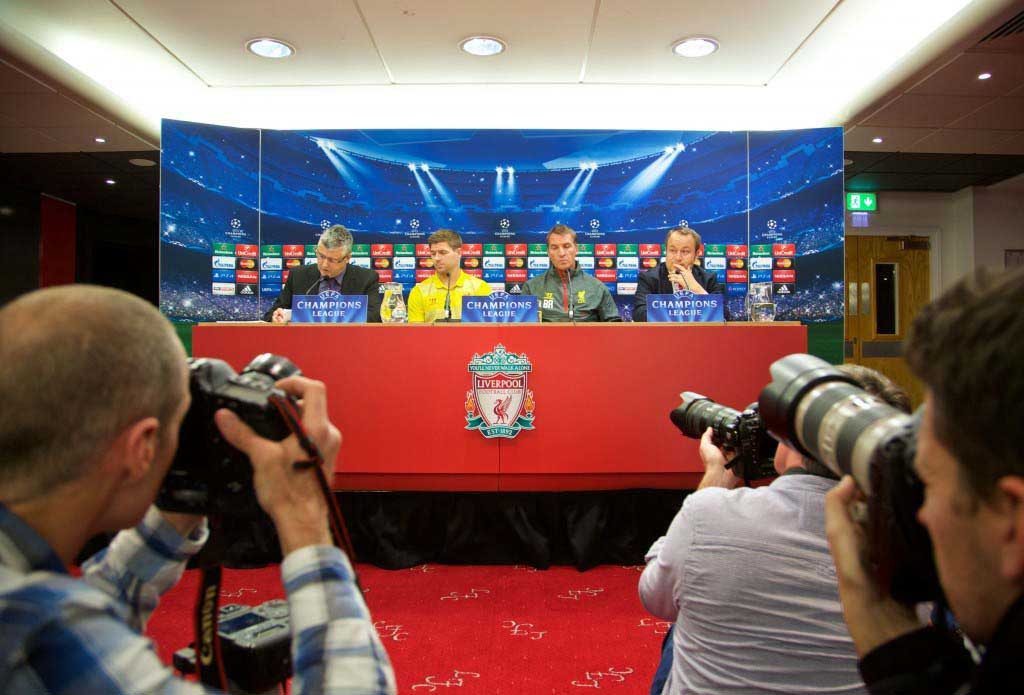 FOOTBALL in 2014 is a 24/7 all-consuming monster. If you are involved in the game at the highest level, that monster is there at every turn; in your face: watching, listening, examining facial expressions and toiling over every word. Why? It's waiting. Ready to say it. Ready to write it. Because football loves the c-word.
No, not Roy Hodgson. Not that c-word. 'Crisis'. Football loves a 'crisis'. A 'crisis' develops very quickly in football v.2014.
As I write, it's the night after the Real Madrid match and it's easy to feel like the world has fallen in for Liverpool. Think about it though and it's not a crisis, but it could be a 'crisis'.
The tipping point to declare one shouldn't be a comprehensive Anfield defeat to the ridiculously talented European Champions, albeit that Liverpool rather meekly allowed that to happen.
Equally, it's worth remembering that the Reds sit fifth in the Premier League and, thanks to a late Ludogorets winner against Basel more than anything, have every chance of qualifying from their Champions League group as things stand.
Domestically, the top four currently includes West Ham (ahead of Liverpool only on goal difference) and Southampton (plus three points). Few would back them to still be there come May.
They're the positives. And however you pitch the current 'crisis', the realistic aims for Liverpool at the start of the season – reach the knockout phase of the Champions League, finish top four or higher in the Premier League – are well within reach.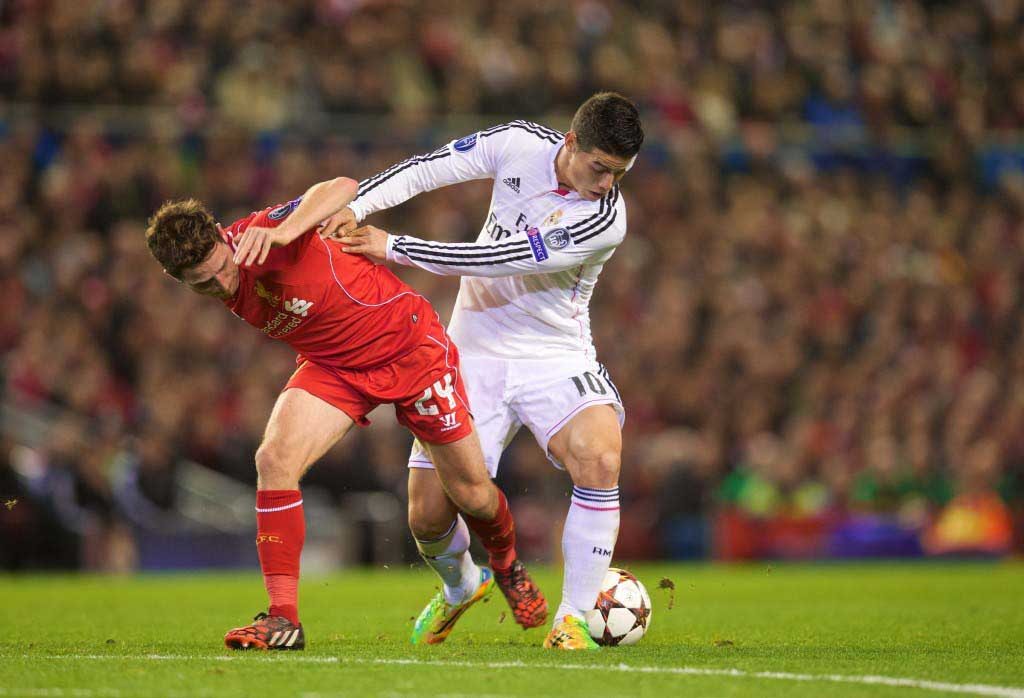 Title talk – to my ears at least – was always far-fetched. The jump made by Liverpool last season was huge. Since then, opponents have improved whereas we have sold our best player and not adequately replaced his creativity or goals on the current evidence.
We shopped around looking for a bargain, looking for potential, while Chelsea walked in and bought the best. As hard as it is to admit, that skews the competition before a ball is kicked. Whether we like it or not.
But away from the bare facts of the tables, the quality of rivals and the brilliance of the opposition in Liverpool's most recent defeat, there are obvious causes for concern. You'll know them.
The goalkeeper
The defence
How best to employ Steven Gerrard
Balotelli
Daniel Sturridge's injury record
Rickie Lambert's form, fitness and suitability
The soft underbelly of the team
The lack of communication on the pitch
The continued failure to employ the dark arts that almost every other team – including Real Madrid – use so effectively.
Then there's Brendan Rodgers.
After a season when the Reds came so close to the holy grail, and he was hailed as the bright young hope, the narrative has quickly switched to one that is again asking questions of the Northern Irishman:
Can he coach a defence?
Can he – or him and the transfer committee – spot a player?
Was last season a fluke?
Is a lack of European experience beginning to tell?
Can we only play one way?
Why are we so bad at defending set pieces?
The questions are easy. The answers are much harder.
Many of those questions will always be there, fading in and out of prominence depending on that week's result or that day's press conference. They are there at every club and for every manager because so much of football management boils down to subjective judgement calls.
No-one can be right all of the time and those questions only roll into problems when there's a 'crisis'. When things are good they return to a box, ready for the lid to be lifted next time the club takes its turn to be the focus for professional doom-mongers.
This season, Spurs aside, Liverpool have largely stumbled their way through games with rhythm and organisation too often in short supply.
And that means more questions:
Why didn't Liverpool buy another top striker to supplement and challenge what we already have?
The club knew Luis Suarez was leaving (so the accepted narrative goes), so why didn't it do something about it by buying a top-class replacement?
And the club knew of Daniel Sturridge's injury record, so why not better prepare with a striker that guarantees goals waiting in the wings?
Fair questions.
Obvious questions.
Easy questions when Suarez has left, transfers have failed, Daniel Sturridge is injured and Mario Balotelli is flattering to deceive.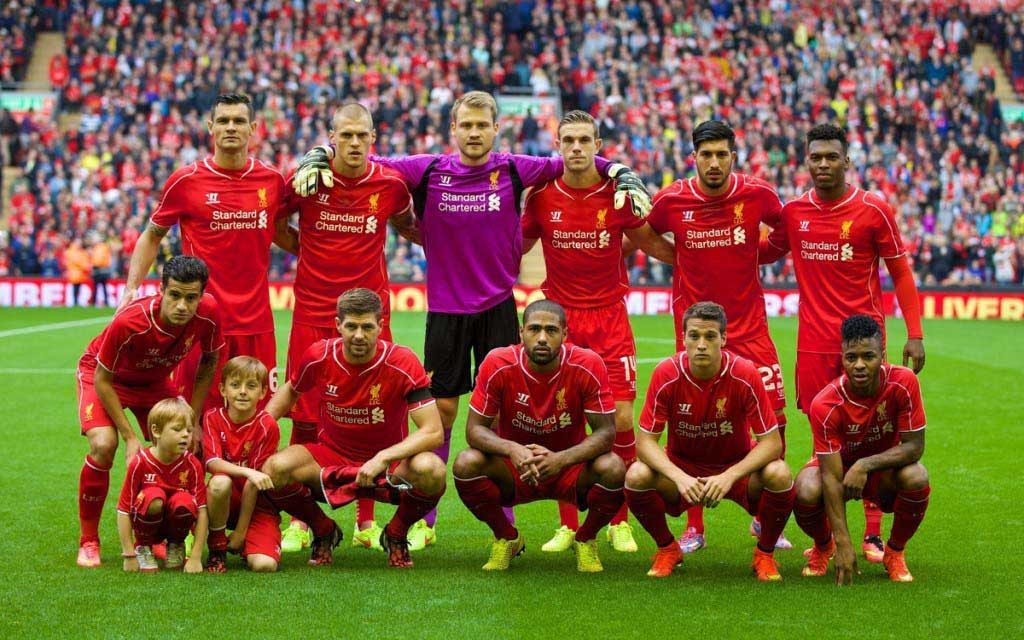 Very often we only get a version of the truth. We are on the outside looking in, piecing together what is said, and how it is said. And we add to it. Make no mistake – you, me…we're part of football v.2014. So is Twitter, the conversation in the pub, the BBC gossip column, The Anfield Wrap, The Liverpool Echo and the match-going crowd.
And so is Rodgers. He is smart enough to know how the modern game works. He knows we're continually putting together a jigsaw of Anfield behind the scenes in our heads.
Which is why he shows us the front of the box containing his perfect picture from time to time, sometimes subtlety, sometimes by throwing a brick through our front window first.
When Liverpool lost to Aston Villa, it seemed strange that Rodgers brought up the budgets of other teams. Note too, that his "young side" is being emphasised in recent times.
There's the more obvious, too. Title talk has gone. In its place Rodgers spoke of "the natural progress of the team being halted" by the sale of Suarez and the club "taking a short term hit" in a recent interview with Guilem Ballague.
It's a fairly realistic outlook, especially in the context of how Liverpool are playing right now, but it hints at regression and problems with no quick fix. Hints that inevitably add rain to the dark clouds as there are plenty that never want anything but sunshine from the manager.
The same interview included the line: "Of course the managers sometimes are not part of a team's strategy. My job here, for however long it may be is to leave the club in a better way than it was when I first came in and that's still my job."
Is there a hint of frustration in there?
Are we back to worrying about the recruitment policy?
A forensic study of signings since Rodgers arrived doesn't make for pretty reading when totting up hits, misses and maybes.
And as Liverpool struggle to find a rhythm it inevitably begs yet more questions: Could we have bought proven talent? More experienced talent? Are we limiting our targets with idealistic age ranges? Are we too frugal on wages?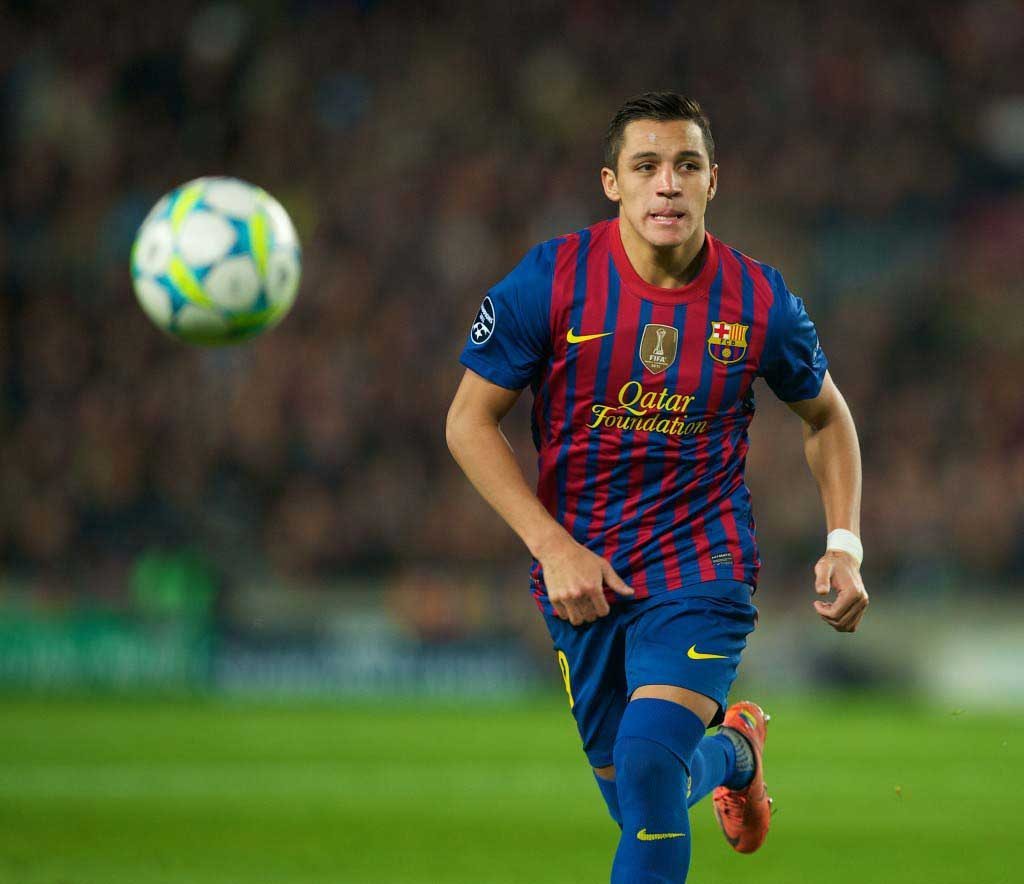 It's well documented that Liverpool tried to buy Alexis Sanchez – marquee, grandstand, proven quality – all the things being demanded by many unhappy with the summer recruitment.
"Geography dictated where he wanted to go – simple as that," said Rodgers when the Chilean opted for London and Arsenal.
This is their truth not ours, but it's hard not to accept that this anything but an honest assessment because it's not a new phenomenon.
Marcel Desailly rejected advances from Anfield in the 90s and plumped for Chelsea, saying in a recent interview: "Liverpool had come in for me, too, but I needed to have a French school nearby for my children."
Then there was Loic Remy, poised to join the club only for the deal to collapse at the eleventh hour after reported concerns over a heart condition.
Could Liverpool have gambled and bought him anyway? Chelsea did. His previous clubs did. Again the questions are easy. The answers…
Rodgers public take on it was: "It's very simple we have made a decision as a club not to go ahead with the deal. It's unfortunate for the player.
"We are disappointed for the player but there's nothing more to be said and we will move on and look at other targets."
Were there enough other targets?
How long was the list?
#questions
Then there's Divock Origi. The 19-year-old striker scored five goals in 11 matches for Lille and Belgium after being loaned back to France as part of his £10m Liverpool transfer.
Most hadn't heard much about him before the World Cup and loaning back a teenager seemed to make a lot of sense.
It's not like he's going to get a game, is it?
But when things aren't going how they were imagined, when Sturridge is injured and Origi is scoring then the questions follow.
Why loan him back? Why not bring him to Anfield now? Can't we pay them a sweetener?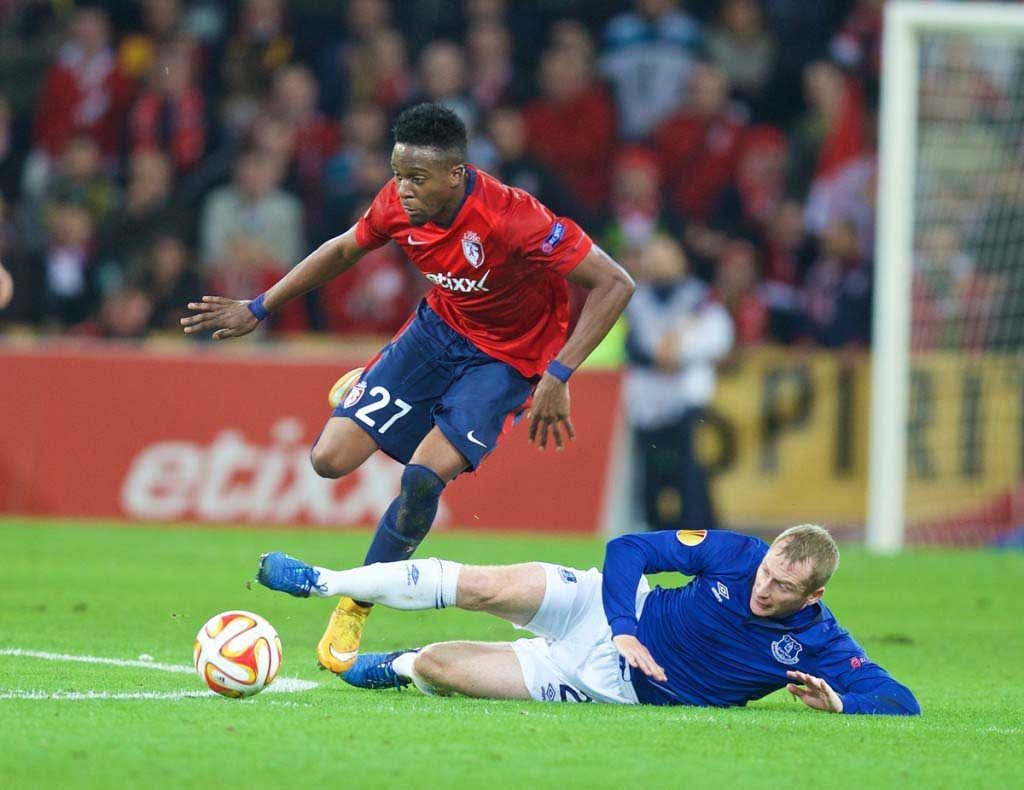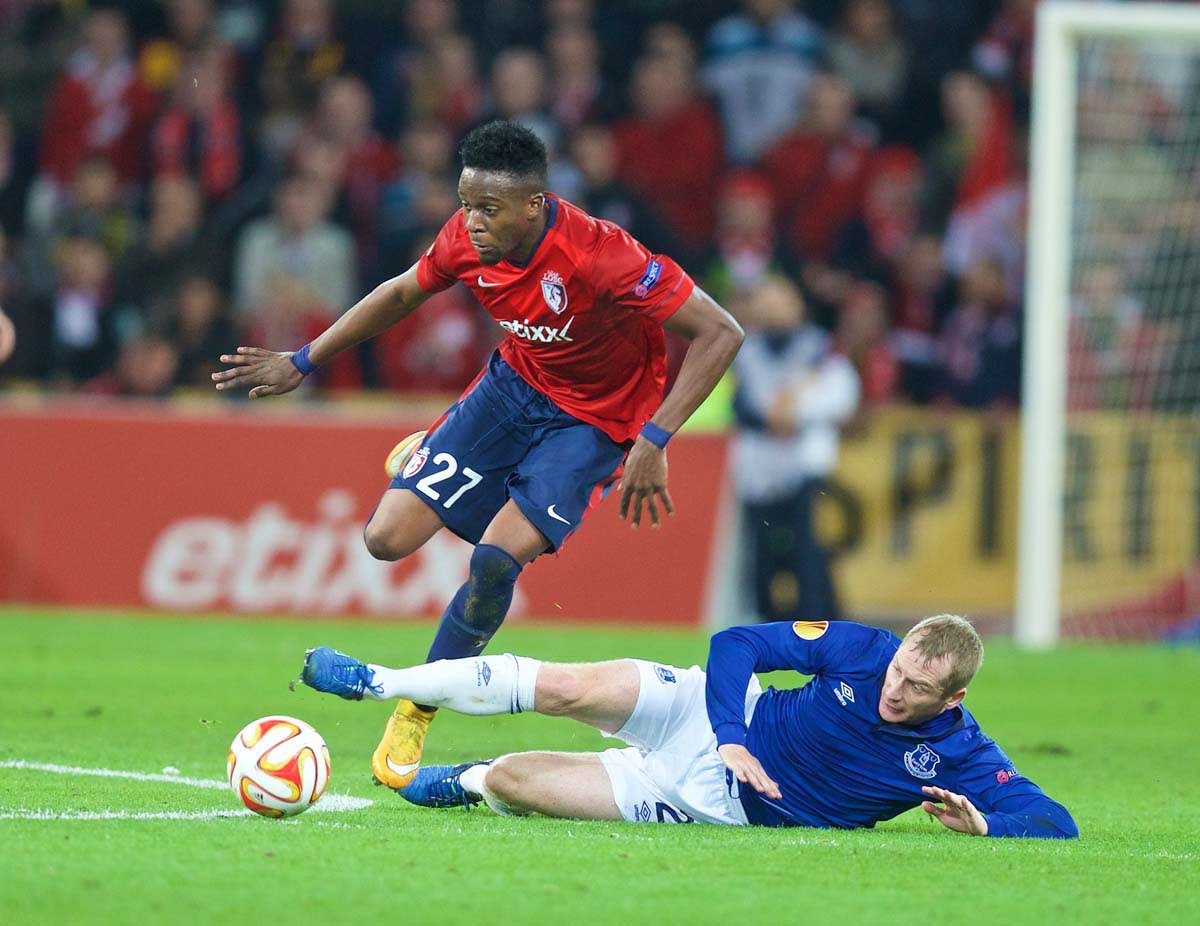 Rodgers has revealed the loan back was part of the deal, so that's that answered but this question – like so many – seems to be couched in hindsight. What made sense then is now another alarm bell under the silver when the scratchcard called crisis is peeled away.
There's increasing panic, increasing uncertainty and a turning cycle with one section feeding another with more reasons to worry – the players, the fans, the media; the players, the fans, the media.
While those questions remain unanswered – and answering them is as simple as winning, and winning convincingly – it becomes an ever-faster turning whirlpool of negativity that could suck up last season and spit out Rodgers if he is not careful.
I've said it before and I'll say it again, the manager has earned goodwill and respect and it took its time in coming. But I'd suggest it's far more transient than Rodgers might wish to acknowledge.
We've seen it before when a cloud envelopes a club and it's difficult to see the light. Every bad result, every player spat, every strange decision will be magnified ten-fold to feed the storm and before you know it a volley of uncomfortable questions will strike Rodgers in the face. And when the players seem to start believing it too, that's the time to worry.
We haven't reached that point yet. There are flashes of good play. Some players are showing promise. Sturridge will inevitably provide a boost when he eventually comes back.
But make no mistake, this now looks increasingly like the biggest test of Rodgers' Anfield career. Run of the mill games are now becoming 'must win'.
QPR was. Now Hull is.
And why? Because it's watching and waiting. Ready to say it. The c-word. The 'crisis'.
Rodgers needs to sort things out on the pitch, be careful what he says off it and hope the storm clouds part. Can he? Will he?
The answers are always more difficult than the questions.
This is the intro piece from the 13th issue of the free Anfield Wrap magazine. You can read it online here. It's also free on iDevices
Pics: David Rawcliffe