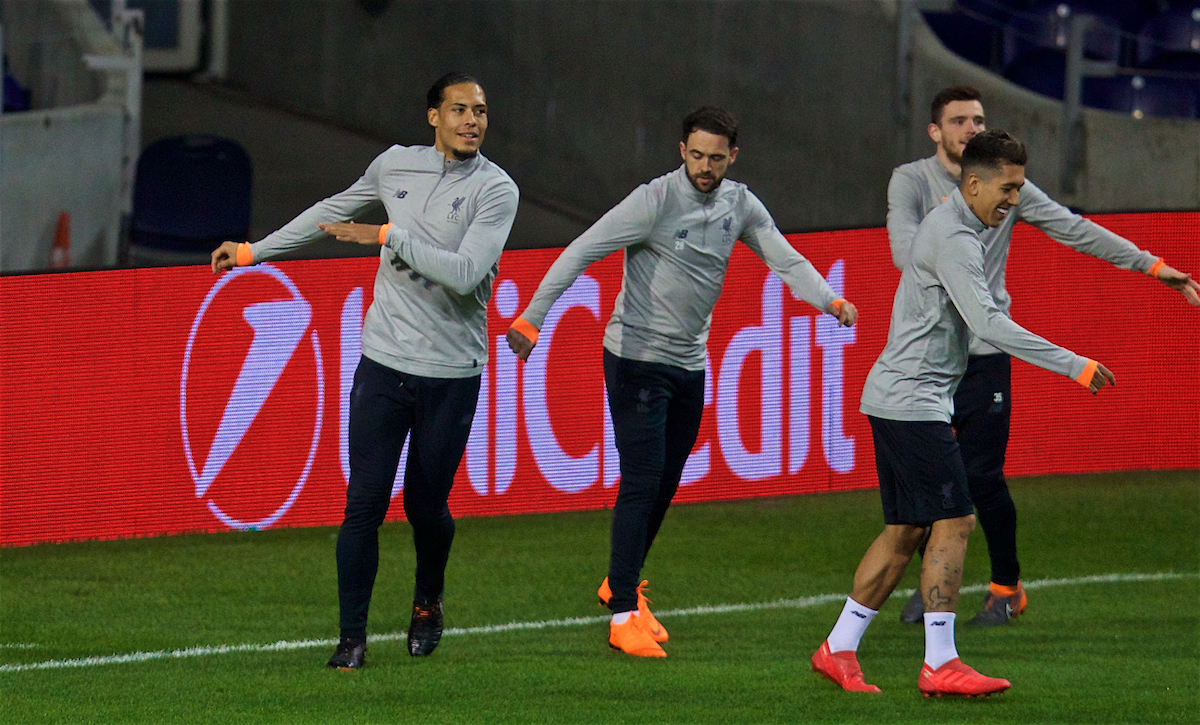 ON the The Anfield Wrap's "Review" show after the Southampton game, host Neil Atkinson said a few things that chimed with me.
Developments in recent weeks had gotten me thinking, and Neil's words on that show offered some corroboration. In amongst the transfer window-related angst, you see, I was seeing positives. Even after Swansea… Positives.
Btw Big Virgil is the Don. Less reliance on a "number 6" if your centre half steps up into that space and makes the play. Matip also far more active carrying it forward. You can see where it's leading.

— Roy Henderson (@royhendo) January 23, 2018
Fast forward a week or two, and Dejan Lovren is intercepting passes 30 yards from the opposition goal in a Champions League away, his nervous goalie a born-again, swaggering sweeper keeper behind him. Meanwhile further forward, intricate patterns are weaved at breakneck speed, effectively putting a Champions League last-16 tie to bed in the first leg.
Neil said: "Liverpool are defending well because they're attacking well, and Liverpool are attacking well because they're defending well. If we're talking about the impact that a £75million centre half can have on the way in which we play the ball in a dynamic way, this team, the team as a whole, the team as a unit — it does everything."
I agree. And given that it's true, I'd argue that Liverpool Football Club are headed for something akin to textbook Total Football. I agree with him. There were elements of it beforehand, but since Virgil van Dijk arrived, it seems clear that's where we're headed.
In our competitive games since van Dijk arrived, we've ramped up the pressure, we've managed our risks, we've defended from the front, and we've attacked from the back. In doing all that we've seen the side seemingly grow together as a unit, with what looks like better communication, trust, and confidence. And, perhaps as a result of all that, the side seems a little more free from its self-imposed fetters.
Van Dijk, you see, has changed things. Yes, he's a centre half, and he's very, very good at all the things most would have a centre half be good at: he's dominant in the air, he leads, he talks to the 'keeper and the players around him on the park (somehow doing so in an emotionally intelligent way), and he's a good footballer. We even saw in his first game that a crucial goal or two might not be out of the question. But it's what he's somehow done to the structure of the side that's most interesting in relation to where we might be headed.
Total Football is nothing new, of course. A brand of football that originated in Ukrainian and Dutch football in the late '60s (if you haven't already, then read Jonathan Wilson's seminal Inverting the Pyramid), it became synonymous with the success of Dutch club and international sides from that point on. It's since passed to Barcelona via Johan Cruyff, with the line of succession these days arguably leading to wherever Pep Guardiola is in charge at any given time.
Total Football is high-pressure football aimed at making life hellish for the opposing side, making the pitch seem big when they don't have the ball, and the pitch seem stiflingly small when they do. We had already become rather good at elements of that before van Dijk arrived, of course.
Jürgen Klopp is the doyen of gegenpressing, after all (you've already read several dozen articles on this subject — I won't go add to them here). But as well as pressing high up the pitch, a textbook Total Football approach will go further, making the park geometrically small for the opposing side, relying on the offside rule, a cavalier attitude, and a sensible management of risk to take care of attempts to counter the approach.
To do that, the side needs to move well as a unit from front to back and side to side, no matter where a player or two might end up if the ball is lost on the break. Doing that takes strong drilling on the training field, and the right players up the spine of the side — players with brains, and who subscribe to this brand of football. Players, crucially, who can do the lot: attackers who defend from the front, and defenders who attack from the back. Intelligent, tactically aware, athletic players. Players without limits.
Arrigo Sacchi's Milan are often held up as the best example of effectively compressing space. It might have been a 4-4-2, but the principles broadly applied. They had Franco Baresi to set the defensive line and help make sure the organisation was right without the ball.
Liverpool have van Dijk. Without the ball, the pitch now feels a good deal smaller for Liverpool's opponents, and feels a fair bit further from Liverpool's goal. The effectiveness of van Dijk's communication, and the tone he's setting throughout the side, means we're suddenly sweeping up behind that line, with teammates covering for the players who make mistakes or find themselves in trouble.
Loris Karius is now digging his side out of trouble on what might soon seem a routine basis. And crucially — just as crucially as with van Dijk — we have a player in Roberto Firmino who, like all of his teammates, is blessed with graft, stamina and pace, but crucially in the pursuit of Total Football, has in spades the qualities on which Total Football depends. If van Dijk is the Baresi, Firmino is the Ruud Gullit.
Players like van Dijk and Firmino are the raw materials of Total Football. The athleticism and mobility to exert defensive pressure from the front, both individually and coordinated as a unit, and the enthusiasm and footballing brain to exploit space and ensure numerical advantage wherever we come into possession of the ball. If you can boast players like that right up the spine of your side, or even throughout the side… Well, history has proven that then you're really onto something.
You see, this kind of football might not appear to be, but it's as coordinated and structured as it gets. The idea of players being interchangeable in Total Football has often over the years been portrayed as something fluid, wholly reliant on player intelligence and collective ability, with the manager shrugging on the sidelines, but belying this fluidity were players who could manage the setup on the park on their coach's behalf.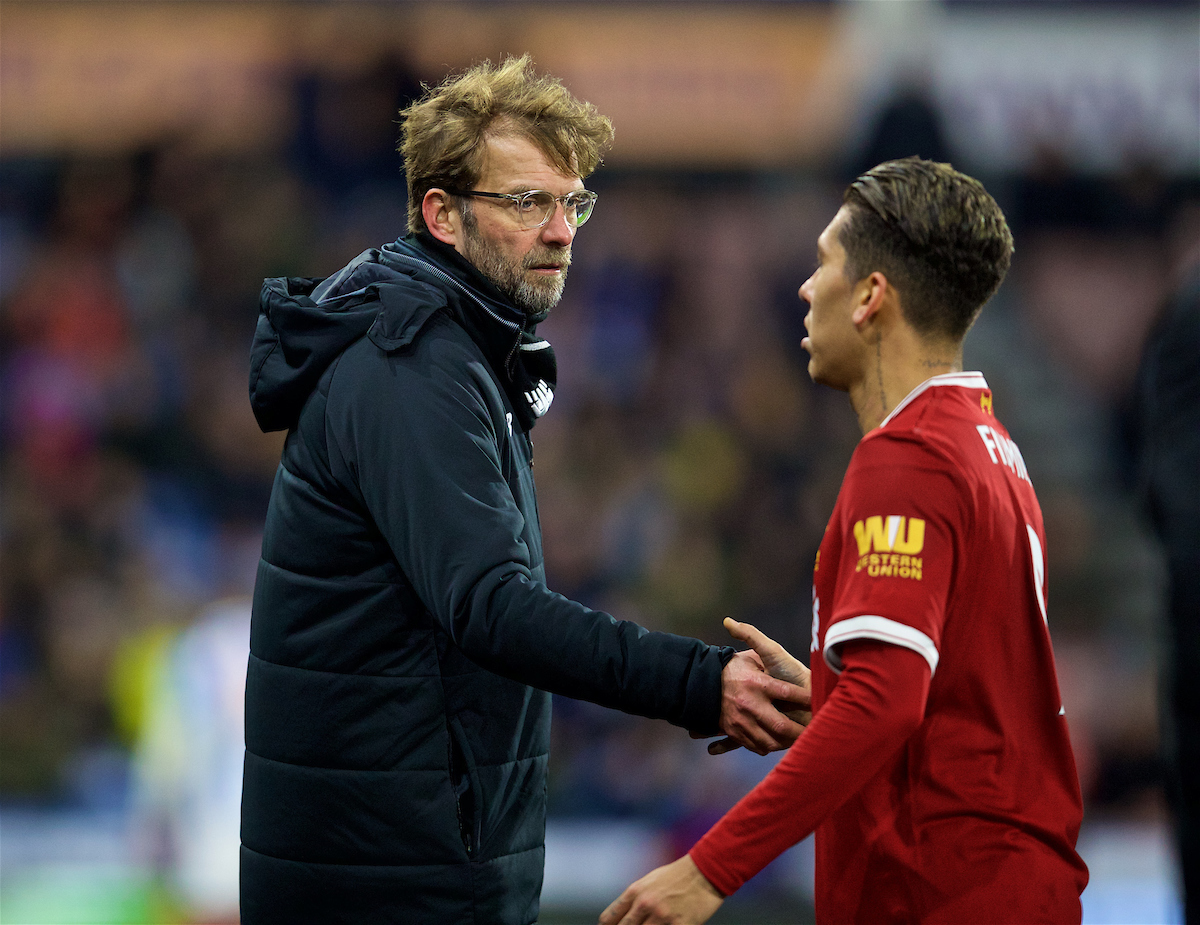 In the Ajax and Holland sides of the '70s and '80s, the central defenders who played the pivotal role in their teams' build-up play were not there by accident. They were groomed to perform a specific role, to create numerical advantage when their side had the ball, and to set the base of play in the way that, say, a Xabi Alonso did for Liverpool under Rafa Benitez, without the need for that additional Alonso (well, not unless the luxury was available).
Dutch football therefore celebrated players like Ronald Koeman and Jan Wouters — defenders, yes, but key deep-lying playmakers for some wonderful footballing sides. The emphasis varied over time, with more or less emphasis on the midfield ahead, but the defensive foundation was always emphasised, most recently with Gerard Pique in the approach's modern incarnation at Barcelona.
A 4-3-3 could therefore comfortably always morph into a 3-4-3 when needed in possession, and likewise, further forward, a pivotal, clever player would join things up with the front line, dropping into the half spaces in front of his markers, linking things up, bringing runners into play in the space behind, and exploiting the disorganisation that resulted.
Multi-functional, intelligent players coordinating the set up of the side. Guardiola later installed Javier Mascherano alongside Pique, and Javi Martinez in central defence at Bayern Munich. Klopp had a decent example of his own in Mats Hummels at Borussia Dortmund. But crucially, he had lacked one until a few weeks ago at Anfield.
Enter Virgil van Dijk.
On the "Review" show, contributor Rob Gutmann said the following on the subject of Big Virgil. "This is why [Klopp] hangs in there for van Dijk — it's quite clear now. He's so many players in one. He's an imperious player; the solution in the air that we've been looking for for years, the ball-playing centre half, but you also get the Alonso-type passer who can switch play."
Meanwhile Neil said of Firmino, this is "a centre forward who we're comparing to Dennis Bergkamp… Who we're saying has made the second highest number of tackles in the division this weekend."
"We're talking about our centre forward [Firmino] who we're comparing to Bergkamp who has scored, assisted with a fantastic back heel." 👏

"We're saying he's made the second highest number of tackles of anyone in the division this weekend." 👊

Subscribe: https://t.co/eTmRQkhp95 pic.twitter.com/aFWwz5jXY3

— The Anfield Wrap (@TheAnfieldWrap) 13 February 2018
It's arguable that this side boasts two of the component parts that Guardiola probably most covets in his current Manchester City side — he made enough of a song and dance about coaxing a more holistic footballing approach from Sergio Aguero, after all. This Liverpool side really does now boast a Baresi and a Gullit in its ranks.
If your spine is getting that strong, you're almost in a position to carry a few journeymen players along for the ride within the structure that results. Which brings me to my original point: if we're headed for Total Football — genuine, intense, pressure football — then the players we buy from here might not be the types of player you hear mentioned.
Neil said: "The game is completely holistic. Maybe this feeds into the conversation we're having about centre midfield. If we're talking about centre halves running games from centre back, and we're talking about centre forwards winning the ball back more than centre midfielders, no wonder it's hard to be a centre midfielder, because these lads are doing all your work as well."
Again, I agree. And again, I think it shapes the way we go from here. We sign players like Naby Keita. We don't sign players like Victor Wanyama. Keita is confirmed as "elite" in all categories as a midfielder… Wanyama?
With stories emerging linking Liverpool with what you might term traditional "number six-style" players, we've seen comments reminding us that Klopp played Sven Bender from the off at Dortmund, and a sequence of more specialist defensive midfielders since that time. I'm not sure that's always been true though.
Under Klopp, players like Nuri Sahin and Ilkay Gundogan have been far more fully formed in their abilities than "specialist" defensive midfielders. And since Klopp arrived in Liverpool, we've seen him deploy Jordan Henderson and Emre Can there, both players who were arguably more comfortable playing in more advanced roles. Since that time, he's never spent money on a specialist player in that position, despite having had money to spend. He's made do. And I think he'll continue to do so.
Leon Goretzka was linked, and Keita was signed. These are "holistic" players. And when your side has Firmino and van Dijk in its ranks, there's less need for the additional defensive foundation a player with perhaps more prosaic qualities might provide. The side becomes better equipped to do what the manager describes.
If we're conceding goals, the side maybe isn't attacking well enough. So if we're spending a hat load of cash, I'd argue it won't be on such prosaic fare. I think this manager's reluctance to spend his bosses' cash hints at a man with perfectionism in mind.
I may wish he'd sometimes spend it a little more freely, but thinking about it, I have to concede that perfectionism might mean the fullest possible expression of the kind of football he wants his sides to play. Van Dijk is evidence of exactly that.
Recent Posts:
[rpfc_recent_posts_from_category meta="true"]
Pics: David Rawcliffe-Propaganda Photo
Like The Anfield Wrap on Facebook