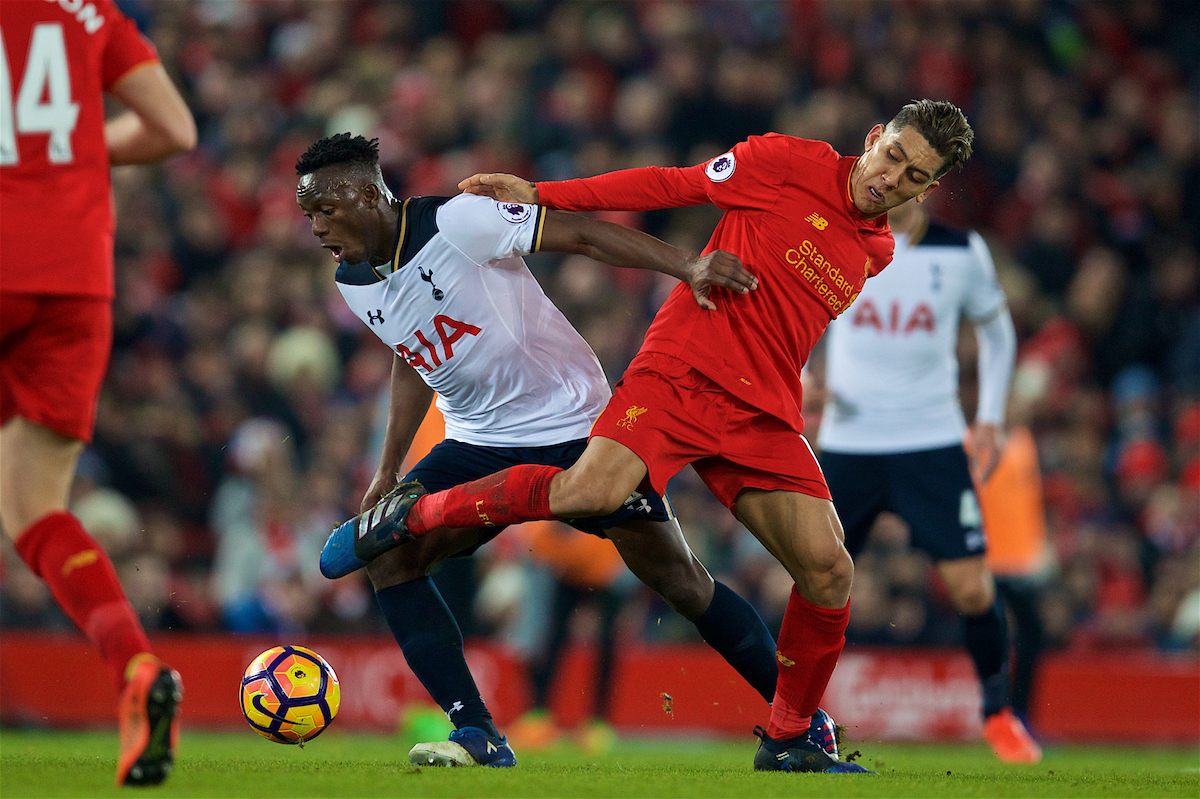 A FREQUENT debate around Liverpool's defensive shortcomings is whether The Reds lack quality defensive players or whether there is a fault in Jürgen Klopp's footballing philosophy, writes EDWARD GINN.
Having been linked with a £50million move for Leicester City's Wilfred Ndidi in the last week or so, reports emerged over the weekend that The Reds are "monitoring" Victor Wanyama, with Emre Can edging closer to the exit.
Steven Gerrard even endorsed a potential move for the Tottenham Hotspur midfielder, as he said: "I think Liverpool would benefit from a monster of a central midfielder, a holder. A Wanyama-type player who does sit in and is disciplined, and he would give more protection to the back four."
The defeat to West Bromwich Albion in the FA Cup fourth round a few weeks ago, in which Liverpool started with arguably their strongest centre-back partnership of Virgil van Dijk and Joel Matip, did raise further questions of Klopp's style – though improved defensive performances in the wins over Southampton and Porto in more recent times will hopefully render this article redundant.
However, at several points this season, Liverpool's midfield has disintegrated during games. Too many times they have been kind to the opposition, not fully committing themselves to tackles, not making a cynical challenge and taking a yellow for the sake of the team.
Most successful teams in modern football have had a solid defensive midfielder. It is no coincidence that Leicester City won the league with N'Golo Kante sitting in front of the back four and then, when he moves to Chelsea and partners Nemanja Matic in midfield, they too win the league.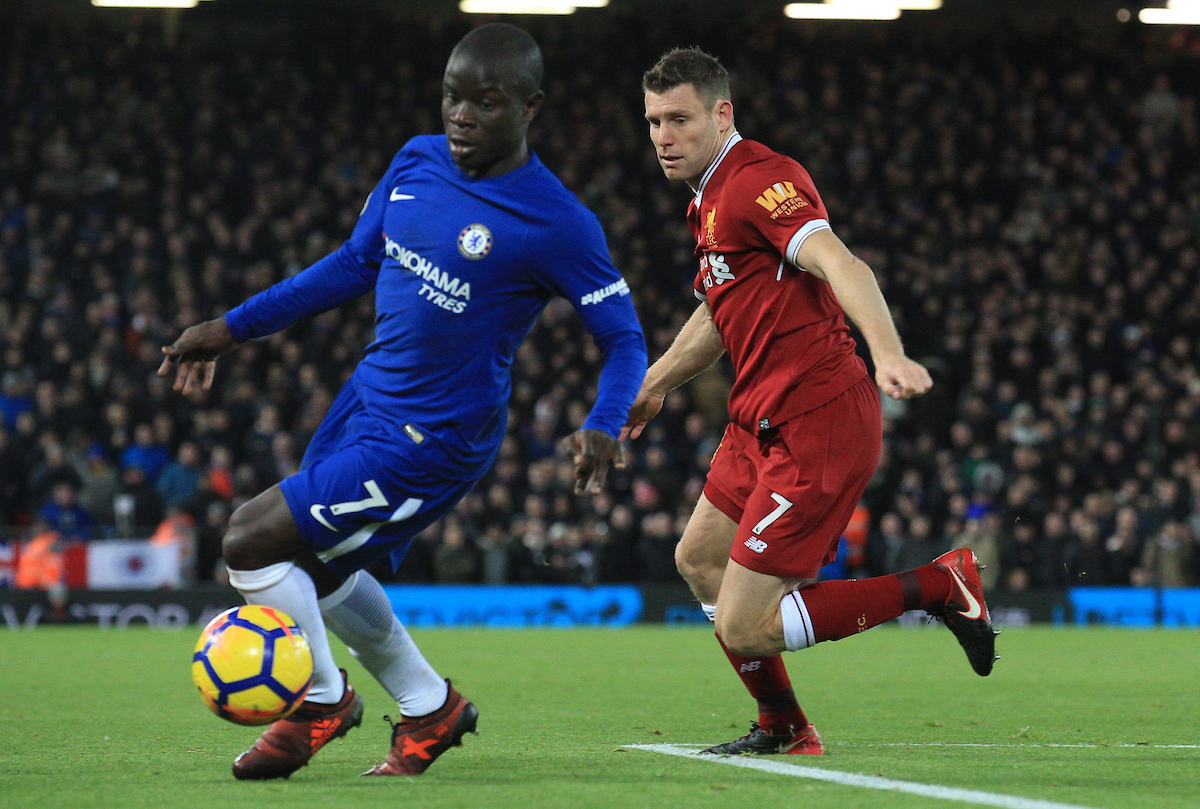 Even during Klopp's reign at Borussia Dortmund he relied on defensive midfielder Sven Bender, who was pivotal in protecting the defence and preventing opponents from creating chances – evidenced by Dortmund's back to back title-winning seasons.
In 2010-11, they conceded the least amount of goals in the Bundesliga and conceded the second least in 2011-12, only to be bettered by Bayern Munich. In both those seasons, Bender had the highest average tackles and interceptions per game in the Dortmund squad.
At Liverpool, Klopp's system does not involve a defensive midfielder. He wants the team to play on the front foot, to nick the ball off the opponent, so every player has to press. But the German also wants his midfield to do more than just press. He also wants them to break up the play and participate in the attack. He's asking for so much from his midfielders and that could be the reason behind Jordan Henderson, among others, being unfairly criticised at times.
Liverpool's 3-2 win away at Leicester specifically sticks out as a game in which it was clear Henderson was being asked too much of. Even though he was Liverpool's most defensive-minded midfielder, he was constantly running back to goal with every one of their attacks. He rarely, if ever, offered for the ball in defence, yet was the furthest player back when The Reds attacked – apart from his goal where he found himself as part of the front three. For Leicester's second goal he charged out to Mark Albrighton on the wing, leaving Jamie Vardy free to head into an open net.
The lack of a strictly defensive-minded midfielder leaves a huge gap in front of Liverpool's back four all too often, as displayed against Newcastle United where Jonjo Shelvey took out the whole defence with one pass through the middle of the two centre backs – not to mention the countless times that happened against West Brom in the FA Cup.
Liverpool's defence have made many individual errors this season, but there will be less direct pressure if they have the protection of a proper defensive midfielder. A player who can slow down opposition attacks and make them easier to deal with.
Naby Keita is set to join in the summer but, despite comparisons with Kante, the Guinean is not the answer to Liverpool's defensive midfield question. At RB Leipzig, Keita has always played on the front foot, charging forward and looking to craft goal-scoring opportunities – an ideal Klopp player in many senses.
Liverpool needed an Ndidi or Wanyama against Spurs – not least to stop the Kenyan scoring Spurs' first goal of the game. The press was wilting in the second half and Mauricio Pochettino's side found space in front of The Reds' defence time and again. Instead of bringing on another centre back to hold out for a win, it would have been more effective to bring on a player who can break up the play and slow the game down. But Klopp is confident in his philosophy, and that does not involve a midfielder to solely sit deep.
Klopp believes the team should defend as a unit, which is fair enough. As Andrew Beasley posted on Twitter, Roberto Firmino completed the second most tackles of any player in the Premier League across the weekend of Liverpool's visit to Southampton. That statistic shows how Klopp's style is effective in certain defensive situations, though it means defending in the opposition's half which will inevitably leave gaps in behind.
Luckily, Liverpool are looking good going into the last 11 games of the season. Big Virg is dominant at the back, Loris Karius is looking confident after the public backing from his manager, and Mo Salah and Firmino look unstoppable.
But with supporters calling for a trophy, a defensive midfielder may be the fabled "missing piece of the jigsaw" that takes this team to glory.
Recent Posts:
[rpfc_recent_posts_from_category meta="true"]
Pics: David Rawcliffe-Propaganda Photo
Like The Anfield Wrap on Facebook