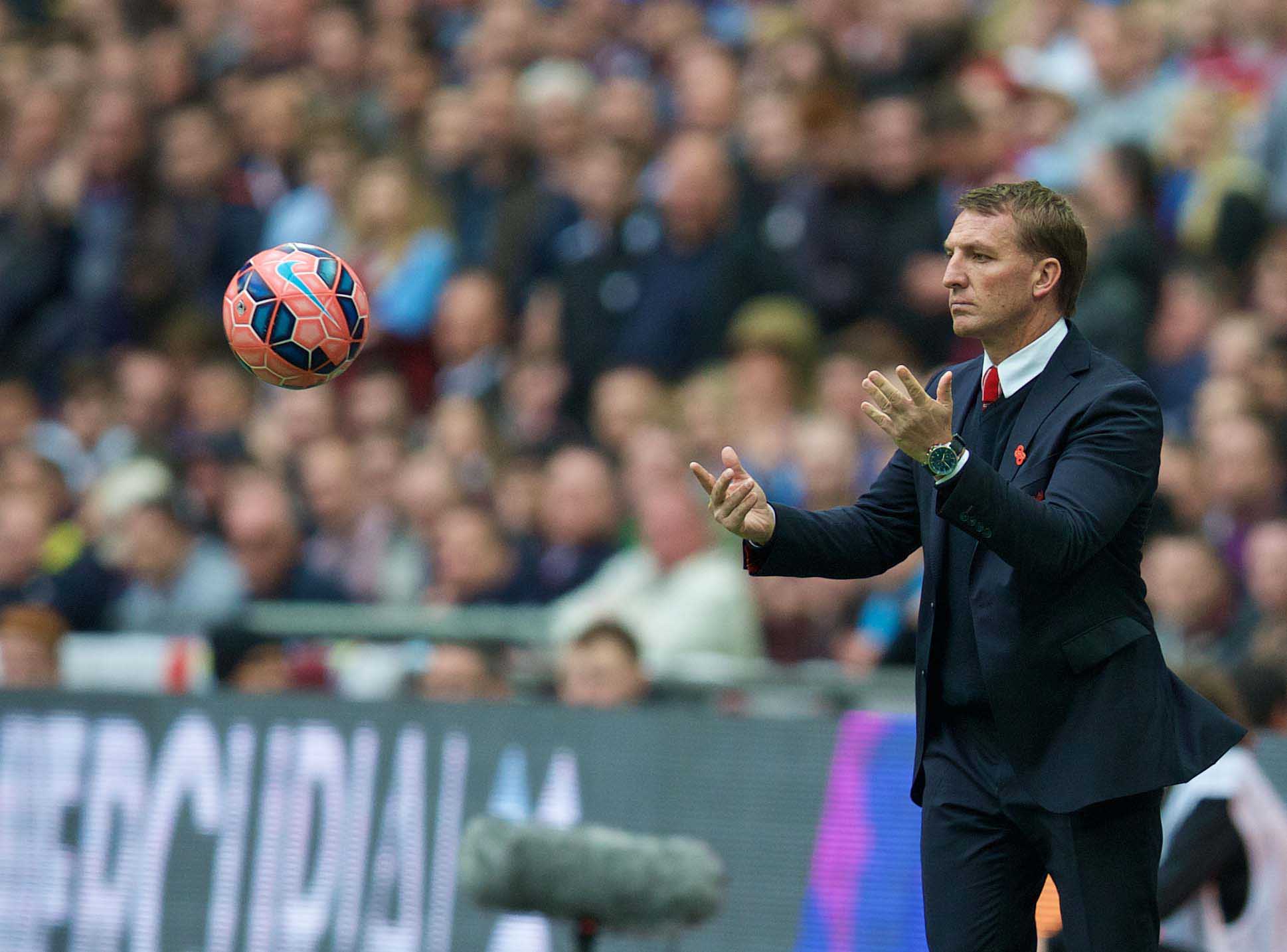 ACCORDING to reports, Brendan Rodgers has been sent for.
As a fan of Al Pacino, this reminds me of the film Donnie Brasco. If you haven't seen it, and don't understand the term in that context, a potted history is coming. If you have or are aware of Mafioso lexicon, feel free to skip a few paragraphs, I'll be along in a minute.
The film tells the true life story of Joseph Pistone, an undercover FBI agent who, from 1976-1981, successfully infiltrated the Mafia and brought dozens of high end arrests. Adopting the pseudonym of 'Donnie,' he was befriended by and vouched for by Benjamin 'Lefty Guns' Ruggerio – a soldier/hitman for the Bonanno family.
At the end of the film with the deception revealed, Lefty (Pacino) is 'sent for.' Earlier, he explains that this involves a summons to a mandatory meeting by your immediate superior. Giving it a miss would involve a manhunt, ending in a grisly death. Attending it usually ends in ritualistic execution. There are few pluses in either scenario. Lefty sums it up thus: When they send for you, you go in alive, you come out dead, and it's your best friend that does it."
By the end of the film, Donnie has become his best friend, then his worst nightmare. Lefty expects a summons and one duly arrives. The final scene is heartbreaking. We see him take off his jewellery so at least his common law wife will have something to sell when he's gone, kiss her goodbye and unemotionally leave his apartment for the final time. He has to pay for a unwitting breach of omerta. Someone always has to pay.
Brendan Rodgers has been sent for by FSG.
Okay, it's a bit of leap from Mafioso murderer to Brendan Rodgers, but bearing in mind the fate of his predecessor in May 2012, he may have an uncomfortable night's sleep ahead.
That isn't to say, as some claim, that a sacking is inevitable. Annual appraisals are commonplace and no doubt Brendan attended a similar shindig last year, with his overloads lavishing him with praise, but the tone this time will be very, very different. Where he had delivered a second-place finish and a season nobody saw coming, he now has to talk about wasted millions, no trophies and, worst of all to the owners, the very real prospect of a top six rather than top-four finish.
The questions will be darker and much more critical.
It seems unlikely that he will go. FSG will not want to be seen to have backed the wrong horse and there's still plenty of credit in the bank from 2013-14. While there will undoubtedly be more furrowed Bostonian brows, any punishment will likely be metered out by a restriction of his power rather than outright expulsion. After all, a fifth/sixth finish does not necessarily mean he won't make a concerted attack on the league title next season.
Brendan Rodgers' Liverpool are usually unstable — either rampant or dormant — but many would have said the same when he led the club from seventh to second. Then again, two Cup finals were not enough to save Dalglish so there will always be speculation. The difference is that Rodgers is their man, their appointment and they have always been swayed by his hopes and dreams.
Businessmen like targets. They like KPIs, graphs and things they can measure. Each season will have a theme. The watchword of year on was 'progress'. The second was madness, joyous, exhilarating and tragedy, so this term could easily be sold as a natural drop off giving the heights of 2014 — a levelling off of the first two seasons. The 'meh' season. A blip, albeit an expensive one.
Fenway would do well to analyse their own performance while they're at it. The recruitment policy has been an absolute mess from start to finish, but they've been prepared to splash the cash. They knew they had a windfall coming when the Suarez circus left town and were unlucky not to have an extra £10-15m in the kitty, having hoped to spark a bidding war between the Spanish and Catalan giants.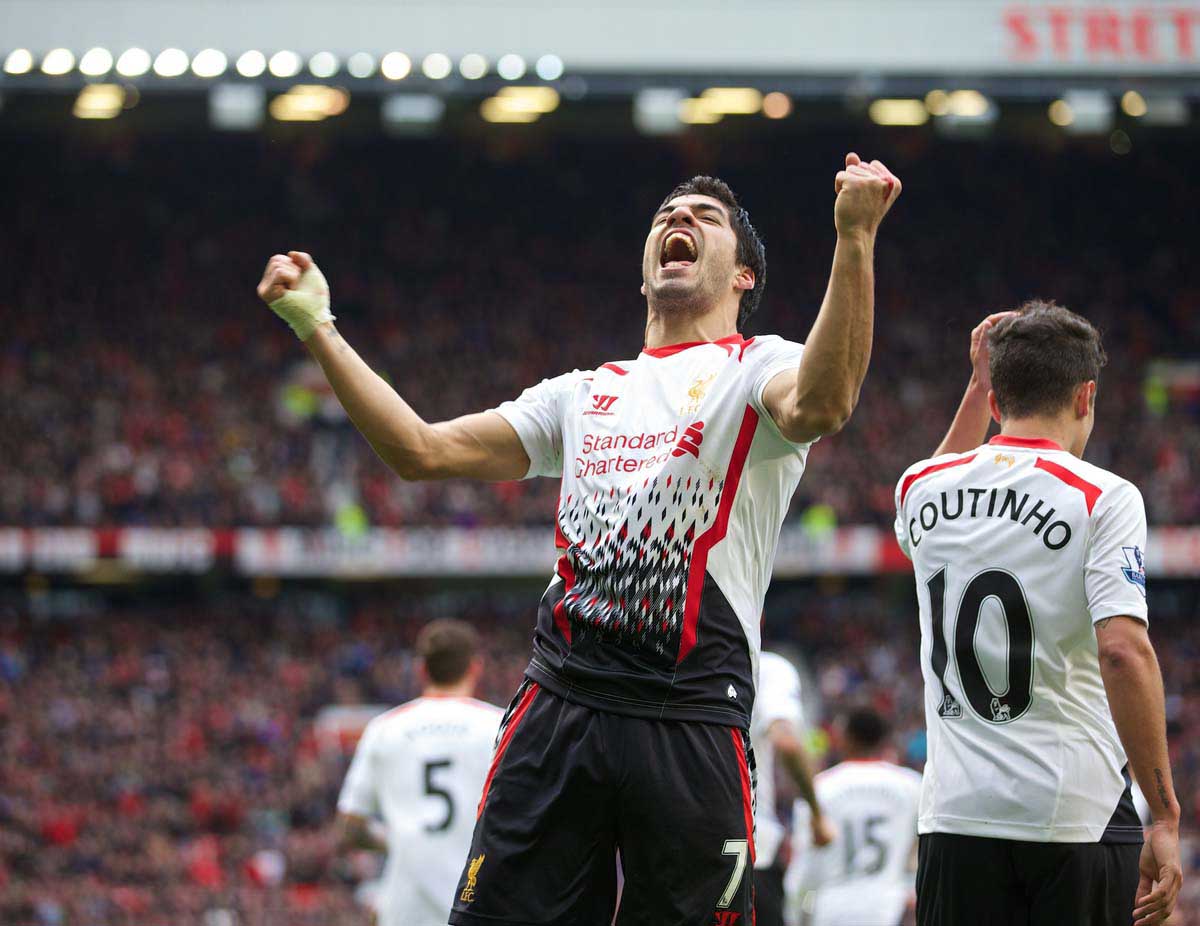 Giorgio Chiellini's shoulder put paid to that and saw Madrid walk away, shaking their heads, so the fee began and ended at the release clause. That must have rankled with them. One of the greatest players in the world, yes — one hell of an asset — but a PR nightmare waiting to happen. This wasn't new to them. They'd had similar problems in their own sport with Manny Ramirez and his sour departure from the Red Sox. Manny was more of a puncher than a biter, but an equal pain in the arse.
They were willing to spend to replace Suarez. Alexis Sanchez and Barcelona were offered a sizeable sum but the lad wasn't playing ball (for us, at any rate). These things happen. Bob Paisley couldn't persuade the Laudrup family to bring Michael in and we were a much bigger deal back then. FSG were forced to proceed to Plan B.
Ah…
There was no Plan B. We ended up with Rickie Lambert (hardly an FSG choice), Mario Balotelli (hardly a Brendan choice if his public slatings are anything to go by) and the return of Fabio Borini (nobody's choice). If the owners want to point the finger at Brendan, he could quite rightly point to the lack of a marquee signing (that he actually wanted) in the forward line.
FSG could equally state that the money was there, but it was spent on unimaginative signings — his signings — who he himself refused to play for half of the season. This is a failing on all fronts, not just the manager's.
If the Crystal Palace defeat forced the owners to launch a root and branch investigation of the club, the semi-final may be the final word. FSG are, by their own admission, not football men so let's hope they don't understand the lop-sidedness of that starting 11. By preferred role, then…
Goalkeeper
Midfielder Centre Back Centre Back
Midfielder Midfielder Midfielder Midfielder Full Back
Midfielder Midfielder Midfielder
And this is with Ibe cup-tied.
Seven midfielders starting. Ten tackles, five fouls. No strikers until the second half and one of those brought on to turn the game in injury time.
How did Liverpool come to this in 11 months? How the near mighty have fallen. It's not just the manager though. No one comes out of this with anything resembling credit.
But will FSG view themselves as equally culpable? They should do. If the Southampton signings were Brendan's folly, what about the transfer committee's deals, even with Brendan's veto? Hardly glowing.
Emre Can may be the darling of the Reds but he is yet to be trusted in his preferred role. Why, exactly? He only found himself in a back three because we'd either tried everyone else or bombed out other candidates altogether.
Blame may be apportioned, rightly or wrongly, in either direction but only one party has the power to sack the other. Signings are one thing but the deployment of the players is the manager's sole responsibility and this season has seen makeshift full backs, a refusal to play the strikers, an embarrassing European campaign and a season with few highs.
Yes, we lost Suarez but that was always going to happen at some point. Yes, we lost Sturridge but injury-prone players get injured. We all love a bit of madness at times but changing your formation twice in your season-saving game and still losing to a lower to mid-table team is pretty damning. Maybe not worthy of a sacking in some eyes, but deserving of a formidable bollocking.
I don't think this season spells the end for Brendan. For a start there is no obvious replacement. Klopp can love Liverpool all he wants but there will be plenty of Champions League teams requiring his services, so who are the owners' likely candidates? Rafa comes with baggage, maybe Koeman but who else? Given the make-up and philosophy of the owners there is always Eddie Howe and Garry Monk. Would they be an upgrade? If they are they're unlikely ones.
2 – Liverpool have failed to progress for only the second time in their last 10 FA Cup semi-finals. Shocked.

— OptaJoe (@OptaJoe) April 19, 2015
Brendan thinks there is nobody better to lead the club. Admirable chutzpah or further evidence of a Walter Mitty syndrome? The truth is probably somewhere in the middle.
What we don't need is the 'will they/won't they' days that followed the 2012 FA Cup final. FSG have to emphatically state that Brendan is their man or have reams of evidence that his replacement is the man to move us on. Umming and ahhing gets us nowhere.
What is necessary are six massive performances on the pitch. A statement to take to the owners, to all of us. Maybe even some brave decisions. The players are letting Liverpool down; the manager is letting Liverpool down. the owners are letting Liverpool down and in-house bickering — something this club excels at — gets us nowhere, so let's at least end this miserable season on a high. Maybe even play some players in their preferred places. Throw in the odd tackle. That sort of thing.
This is also a time for a young lad to pound on the manager's door, point at the first team and say 'I can do better than them. Now it's my time'. I'd love to see that. Something ballsy to counteract the absolute apology we saw on Sunday.
Liverpool need to be brave now. Liverpool need to stop fighting, blaming each other and sitting in factions, fighting a war of attrition with its own custodians. Be it change or the same order, Liverpool need to get around a table and decide what needs to be done now, not later.
Listen: TAW Unwrapped: The Manager Question
[yop_poll id="-2″]
[rpfc_recent_posts_from_category meta="true"]
Pics: David Rawcliffe-Propaganda-Photo/PA Images
Like The Anfield Wrap on Facebook