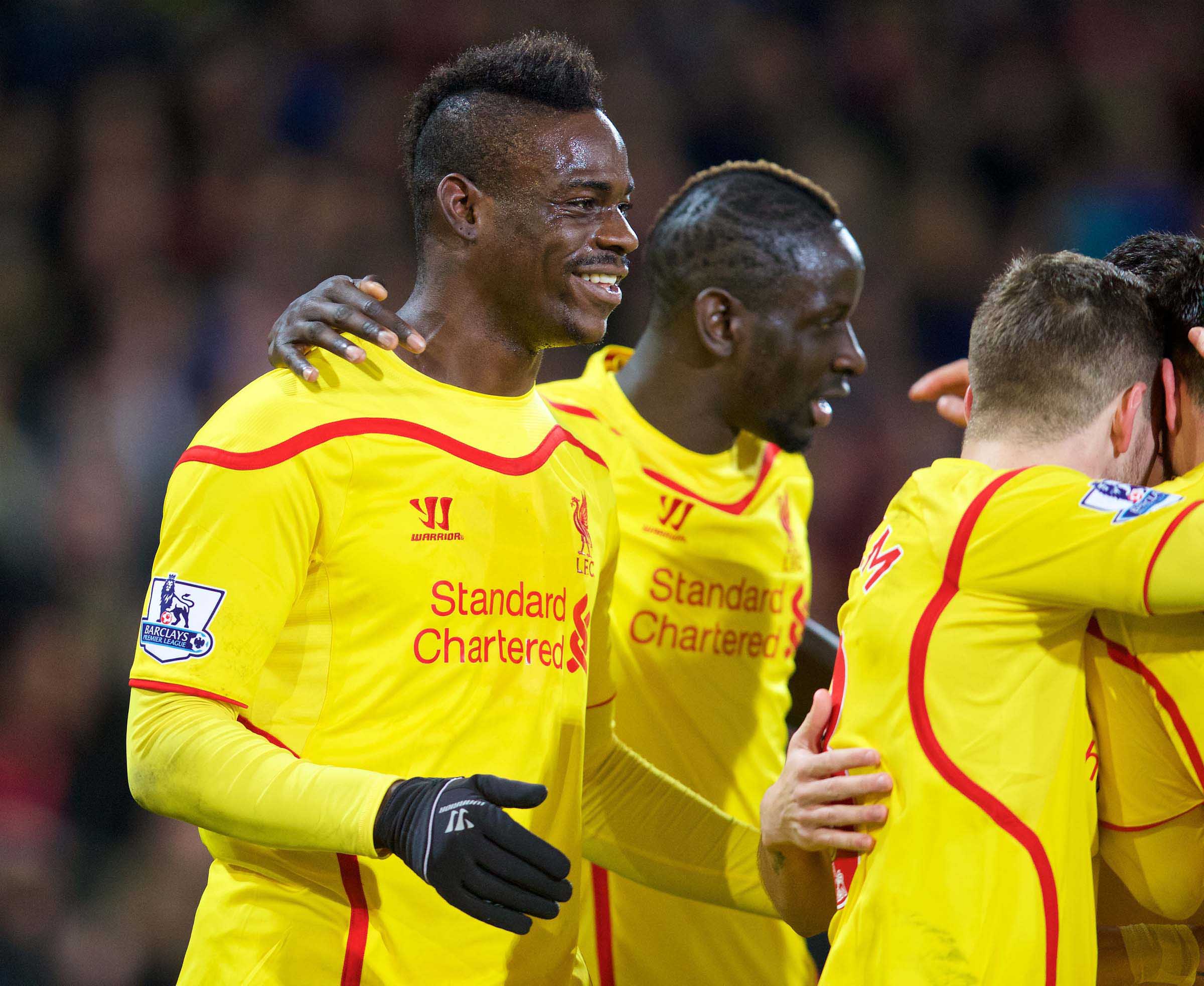 IT'S been an odd sort of season. With over £100million of new players, a team coming off a genuine title challenge and the return of Champions League football, there was a decent amount of optimism about the place, even sans Suarez. However, we were all soon feeling as deflated as a hole-filled airbed being viciously attacked by Eric Pickles.
Fast-forward to the last month or so, and we're back. Albeit coming from a long way behind after such a bad start, but the flowing football has returned, the smooth inter-play is on show with regularity, and — most importantly — winning is happening a lot.
A key part of this revival has been the summer recruits finally having a big influence on the team and getting up to speed with the new 'Liverpool way' (which as far as I can tell is basically being good at football).
However, it was notable when the starting line-up was announced for the Spurs game last week that the supposed future stars Markovic, Moreno and Can were present, while the 'ready-made' signings of Lovren, Balotelli, Lallana and Lambert were all on the bench. It seemed to be a damning indictment on not only some of those players, but the recruitment of them.
My theory was then extinguished by great swathes of urine (sorry) as Lovren, Lallana and Balotelli all came off the bench to swing the game in Liverpool's favour, with the biggest siren of the night being raised to draw attention to the performance of the enigmatic Italian.
As was mentioned by the lads on this week's pod, in the last seven days Balotelli has enjoyed the best hour and a bit of his Liverpool career, putting in very good cameo performances against both Spurs and Crystal Palace. His winning goal in midweek was not only vital to the Reds' season, but you felt it was also a crucial moment in the story of Mario.
The fact that he had scored was somewhat overshadowed in the media by the fact that he didn't celebrate. Of course he has never celebrated goals, but that was conveniently ignored by many. Some cruel folk suggested it was because he had simply forgotten how to.
However, his post-match grin on Instagram (I called it his 'grinstagram' because I'm dead clever like that) and accompanying post that he reserved his smile for those who truly believed in him was a clear indication that this is a lad who really really needs to feel loved. It actually made me feel a little uneasy. Was this a shot at the media, at the fans who had questioned him, or worst of all, at his manager?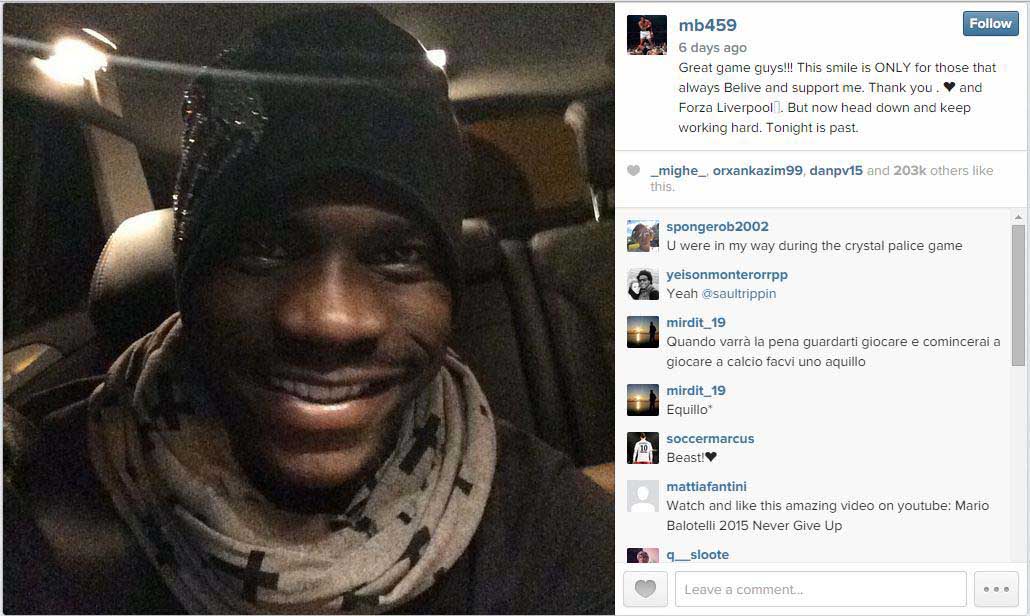 Brendan Rodgers has spent practically every hour since the summer trying to make it clear that he had to settle for Balotelli, that he wasn't his choice and that he's been trying to make the best of a bad situation. This couldn't have been more obvious considering Rodgers had gone on record mere weeks before signing him saying that the club would categorically not be buying Balotelli.
Then, to compound it all, he basically calls Balotelli out in public and openly says that he's not being picked because he doesn't work hard enough, and that he isn't a fit for this Liverpool team. He was right, but you would have thought it was the last thing Mario wanted to hear, and more to the point, the last thing that was going to make him buck his ideas up.
Rodgers has played at reverse psychology before to try and motivate a player to turn things around, often with great success, but this felt different. The only way to get the best out of Mario is to pat him on the head and tell him he's special, isn't it?
After several games missing from the entire match-day squad, he appeared without warning on the bench last Tuesday, and something remarkable happened. He came on with the game finely poised, and worked his knackers off. Then on Saturday, he did exactly the same. He has gone from not fit to play out the final 15 in a routine win to Mario Balotelli: game changer.
It is remarkable that he went from a player not trusted to play a part at all, to someone the manager calls on at half time in a tricky away cup tie when a goal down. Even more remarkable that he has responded so well.
What was particularly notable about his Palace performance was that he didn't score. His fizzing free-kick was followed up brilliantly by Lallana, and the immediate grin on his face spoke volumes. It was so wide he was showing his teeth, which Liverpool strikers usually get in trouble for.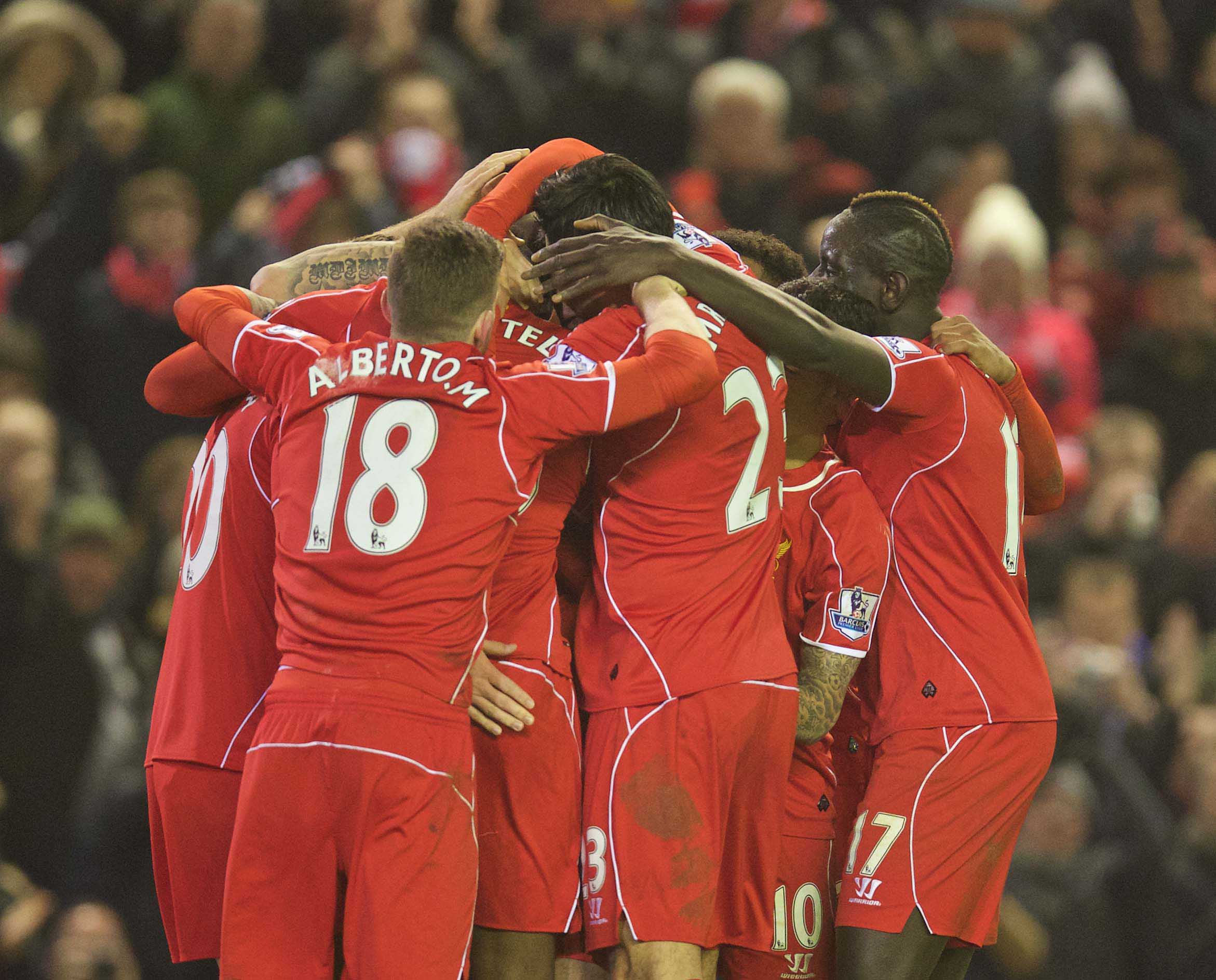 He appeared to be happier about setting about a goal than he had been scoring one. The way the players jumped all over him on Tuesday, followed by the glee that he showed when he had been denied a goal only for a teammate to grab one, it appears that Balotelli is starting to feel like part of the team.
When he was at Milan, every quote that came out of the San Siro suggested that he was playing on his own. His teammates didn't like him, they didn't want to pass to him, and he was the disruptive one causing the team to suffer. Look at them now — while all that with Mario may have been a factor, it appears that the main problem was that they were shite at footy.
For years we have been told that the only way to deal with Balotelli is to discipline him the way you would a child. Rodgers has treated him like a man, and for the first time in a while, Mario is playing like one.
This is not just a back-slap for the manager, but for the player as well. His response has been magnificent, and the hope from here is that he sees where this new attitude can take him. Many have questioned his ability as well as his attitude, me included, but a Balotelli with a work ethic is at the very least a tremendously useful weapon to have in your artillery.
Don't get me wrong, this is not me getting carried away by two substitute appearances. I am aware that this could very much be the exception to the rule, and I remain just as sceptical as you. In fact, maybe more so, because here's the thing dear reader… I don't particularly like Mario Balotelli.
I was in the camp of 'he will clearly not fit our system' when he was bought. There was rather a lot of excitement when he arrived, mainly as he was a marquee name that most had been clamouring for all summer, not the exact one but marquee nonetheless. He had still banged goals in with Milan even if they didn't like him anymore, he had a point to prove in England etc., but it just felt like a panic buy.
We had sold Suarez, who was brilliant but came with baggage. I wanted a replacement who didn't necessarily have to be quite as good, just as long as they didn't come with baggage. We ended up signing a player who wasn't anywhere near as good and came with loads of baggage.
https://www.youtube.com/watch?v=nrwXANFladY
His debut at Tottenham was promising. He missed a lot of chances but the point was he was getting those chances. However, after the injury to Daniel Sturridge he was made to play up top on his own, and his performances soon resembled that of an errant motorway traffic cone. The phrase 'neither use nor ornament' came up a lot.
When we signed him, as I've mentioned, I wasn't keen, but the one thing I did hope for was some laughs, and a few 'Mario moments', such as his performance for Man City at Old Trafford in the 6-1, or his stupidly fantastic goal against Bologna for Milan, but apart from strikes against Ludogorets and Swansea in cup games that ultimately did little for our season, those moments just didn't arrive.
Given his performances against Spurs on his debut and then against Palace at the weekend, there seems to be something in the argument that he performs much better in a partnership, especially with Sturridge. With the England forward pulling defenders left and right, it has allowed Balotelli space to move into. He has never been a striker who played off the shoulder of the last defender or who would take it through three or four on a mazy run, but with space, he can be a whole different prospect and won't necessarily have to smash efforts from 30+ yards every time. It will be very interesting to see how that develops over the next few weeks.
You may have noticed, but there's something about Mario. When he fails, everyone wants to stick the boot in, me included. However, when he does well, everyone just seems a little happier than they would for another player. Many either love him or hate him, some seem to manage both at the same time, but it could be that people's dislike of him stems from the frustration of seeing a talented player seem to be the only one stopping himself from being a top player. It could also be that we desperately want to see him do well because of the very harsh summations by many in the media that Brendan Rodgers was 'arrogant' to think that he could be the one to finally make the penny drop for Balotelli. Nonsense for several obvious reasons.
Of course one problem for Mario is that he has now eradicated a theory for his bad performances, that he just doesn't have it in him to work hard. We now know he absolutely can, and that he's very good at it when he tries. It now means that should he slip back into lethargy and mediocrity, he can be judged on it just as everyone else is, rather than hear the 'that's not his game' excuse, which frankly never passed muster anyway.
If I'm honest I still believe that this will be somewhat of a short story. I don't see Balotelli being a Liverpool player next season, but that doesn't mean that he can't go out with a bang (a good bang, not the firework sort he had in his bathroom).
He reportedly took a huge pay cut to come to Anfield, realising it was the only way he'd get an opportunity to prove himself at a top club. Perhaps now he is seeing that what is probably his last chance at the top is slipping away, and he needs to grab it with both hands before he ends up replacing Christian Benteke at Aston Villa.
Is this the resurrection of Mario Balotelli? It's far too early to say, there have been too many previous false dawns. However, one thing is certain, if he keeps giving himself opportunities to show his teeth, then we'll all be doing the same.
When Mario grins, we all grin.
[yop_poll id="30″]
[rpfc_recent_posts_from_category meta="true"]
Pics: David Rawcliffe-Propaganda
Like The Anfield Wrap on Facebook