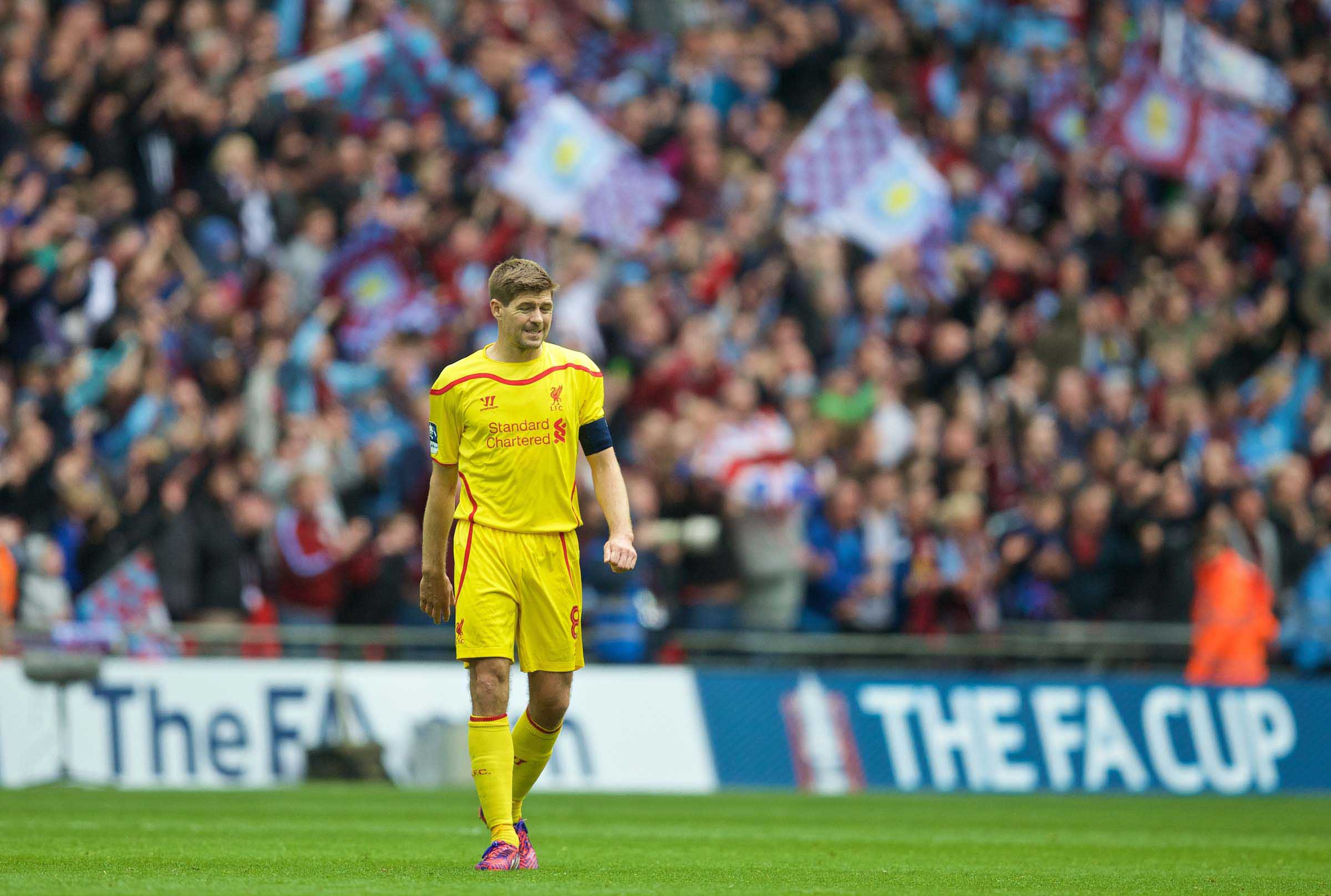 WHERE to start? Where to start?
I've been starting this since Monday. Well, not necessarily 'this' exactly. Something. Something about where we are, about what we are, where we are going, where we have been. I couldn't at first; I was still furious. Too furious. Far too furious. More furious on the Monday morning than I was on the Sunday evening. Sunday evening I was just too goosed from the drive back from London to feel anything. Then I slept, then I woke, then I fumed.
Fumed at the fact that none of our players turned up. Fumed at the fact that our manager seemed to freeze at the moment that he needed to be decisive. Fumed at the fact that when he needed to consolidate he decided to be bold. Fumed at the fact that everything that he did restricted the players that we needed to perform.
Then I decided that I'd give being depressed a go instead. For a couple of days. Less tiring than fuming, doesn't take the same energy. You don't have to 'try' to be depressed, you can just wallow. It's not as much fun though. I knew there were things I needed to do but I couldn't be bothered. Eventually I settled on disappointed. And that's where I've stayed. Disappointed at anything and everything connected to Liverpool. It's not the first time Liverpool have disappointed me; they've done it loads of times. You'd think I'd be used to it by now.
Remember February though? Remember hitting March 1 and the City game? Remember how great the City game was? And that run were we were just winning games and we were the 'only team not to lose in the league this season'? Before the wheels fell off and we hit the important games and everything went wrong? Back when it was like last season, before it turned back to Brendan's first season, before it turned back to November. It was fun again wasn't it? Do you think it can still be fun or is that all over for this year?
There's a saying in Hollywood, it comes from William Goldman's book Adventures In The Screen Trade — "nobody knows anything" (and Bill wrote Butch Cassidy so I'm not arguing with him).
It's the idea that all those guys that make decisions aren't basing those decisions on knowing what the outcome will be, they're going on hunches — looking at what worked in the past and hoping it will work again. It's the idea that all we have are opinions, informed or otherwise, and sometimes they're right, sometimes they're wrong. Nobody knows anything. That's me, you, Colin Pascoe, Brendan Rodgers, Ian Ayre and — crucially — everybody at FSG. If people KNEW what they were doing then they would win every time, they would be perfect, nothing would ever go wrong and we would all agree all the time. Nobody knows anything.
So let's see what we know shall we?
Once a year I apologise to Brendan Rodgers for doubting him. Not personally, obviously, but in articles that he will never read or care about. Once a year I think that I've been wrong about him. I didn't take to him in his first year. Didn't warm to the Brentisms, wasn't convinced by him being the first ever Liverpool manager that was younger than me.
I started to see something in the second half of the season; the bit after we signed Dan and Phil. I was still cautious about the idea that he hadn't been convinced enough by Dan to buy him at the start of the season and would only do a loan deal so didn't go for him. He went for him when his hand was forced. But look at this lad, he's smart. Maybe Brendan isn't that good a judge of a player, maybe he's stumbled into this one by accident. Maybe that's what he does — he stumbles into things that work. More by luck than judgement, as Julian Cope once put it.
We'll come back to the stumbling in a minute.
Maybe though — maybe he knew about the injuries. Which would make the inability to bring in a top-class striker to cover/accompany/replace last summer even more sinful. Maybe he didn't. Maybe he was just going on a hunch. Maybe nobody knows anything.
Stats. I don't get stats. If you look at a player's stats does that tell you what he's really like? Does it tell you what he will be like when he plays with this lad over here that you've already got instead of that lad over there at his old club? Is he better than he looks? Is he worse? Will he settle? What's his house like? What are his mates like? Is he going to get homesick (Hiya, Lazar)? Surely the stats only give you so much. What happens if they liked their old boss but they think you're a bit of a knob? No-one knows. We're all guessing.
And sometimes that guessing works. Coutinho and Sturridge strike up an instant understanding. There's that through ball that just works. Emre Can moves to the right of a back three because Brendan's got this new formation idea but Glen Johnson, who he wants to use there, isn't fit (again). And he's lucky. He's stumbled on the thing that works. Suddenly we have two centre backs either side of a central pivot, one brings the ball out and rampages, one brings the ball out and starts attacks. And it works until it doesn't. Until Sakho gets injured and suddenly this other lad — who we bought for a LOT of money, seemingly to use in a back four — comes in and…basically doesn't do that. But he looks good in a four when we move back to it because the pivot stands on a keeper and suddenly we look good again. Suddenly we're all 4-3-3 and false nines and stuff and it's okay. And then the guy in the centre is available again and we have choices to make for the semi final. And we — and by we, I clearly mean Brendan — make the wrong choice.
Brendan makes the wrong choice. He thinks it's the right choice. He thinks it's going to work and then he has to deal with that wrong choice. The dealing with it makes everything worse. And, at the very moment that he needs to show what he knows, he shows us that nobody knows anything and we can all fail at any given moment. So he fails. He's frozen by his failure. As he was last winter. And he's found out. We wanted to know who the real Brendan is and it turns out that he's that Brendan. He's the Brendan that fails at the crucial moment. We know this, don't we?
No, we don't because…you know the rest of that sentence.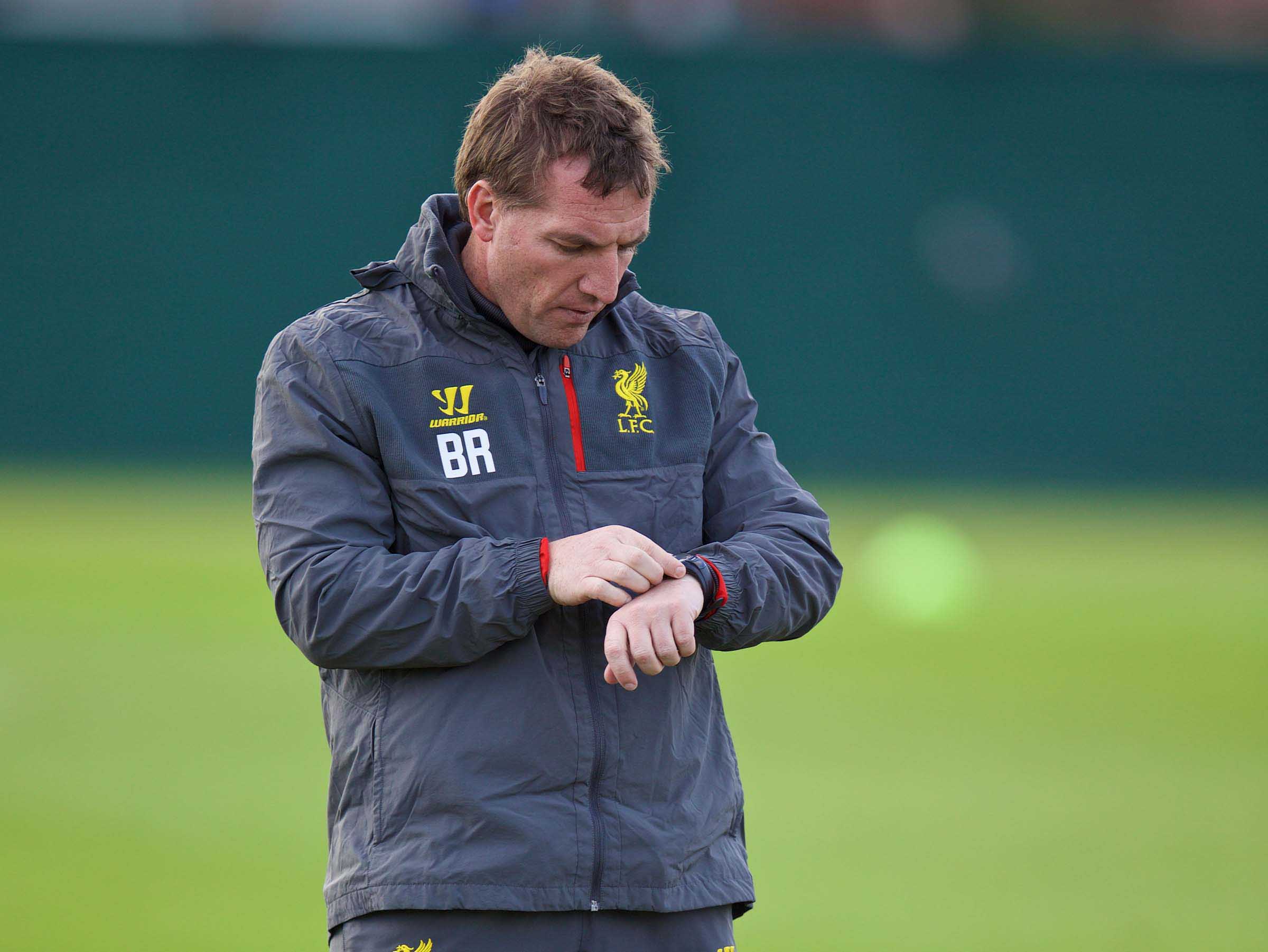 Which is the real Brendan then?
A mate said to me at the end of last season, 'that's the only chance we'll have' and I said, 'no, we'll strengthen and we'll challenge again next season, we've shown what we can do now'. Because I know nothing.
When Suarez was sold, my dad — based on much more experience than me — said 'we're knackered now' and I argued that Luis had scored 30 league goals but that the team had scored 100; that all we were replacing was 30 goals and we'd replaced that one lone genius with players who could contribute 8-10 goals each — Lallana, Markovic, Lambert, Balotelli. Modest targets across those four. Thirty goals from four expensive players. Because I know nothing.
I have a feeling — obviously I don't know — that this is how Brendan thought as well. The idea that we wouldn't depend on one man any longer. That we may become more sane — less interesting but more sane — more effective, more thorough. A better squad with more options.
Come on, you've got to agree with that last one at least. A better squad with more options. No Alberto, Moses or Aspas. Although….Brendan DID tell us that we'd be excited by Aspas. Is THAT the real Brendan? Is he genuinely that poor a judge.
They — the ever nebulous, unidentifiable 'they' — say that Brendan was responsible for buying Lambert, Lallana and Lovren and the transfer committee for everybody else. Balotelli was pushed on him, hence his 'we'll never sign Balotelli' statement and hence his reluctance to use Mario. His reluctance to use Rickie though? That's just Brendan admitting he's wrong. He bought Lovren when he already had Sakho so he wouldn't use Sakho until he had to and then found out he's really good. He got Hendo wrong and now he's making him captain on £100k a week. And that's a mistake too. Can we all make our minds up about which bit's the mistake?
No we can't. We can't because we spent the morning of the cup semi final saying 'he needs to play Gerrard. Big game, big game player, knows the score, need to start him' and then the evening going 'should never have started Gerrard, not had any game time, legs have gone, head's gone' when the actual answer is: he had to start Gerrard because there was basically no other bugger left. We — and you can't say this often enough — don't know anything.
Shall we talk injuries? Sturridge obviously. Sakho. Lallana. Lucas. Put those back in the semi-final squad and do we have a different picture? We have hunches, we have gut feelings.
And no, none of that excuses the fact that Brendan — with the resources he had at his disposal — got last Sunday very, very wrong. It might explain some of how he came to be in the position to get things very wrong though.
There's talk that Brendan's been summoned to Boston although nobody seems to know exactly when. He was certainly here yesterday for the press conference. The press conference where he spent his time — according to reports that seem to have vanished from the internet altogether now — seemingly selling himself to the people he works for at the same time as having a go at them for not giving him the tools that he needs to work with. And we're back to the last days of Rafa's reign with infighting against the owners' approach to managing the club. And we have no idea who bought who or what constraints the manager is working under.
Here's the question then: are these Brendan's last days? Is he being summoned to Boston in the way that Kenny was summoned to Boston or is it simply a standard end of year review? Let's face it, we've all had end of year reviews, they're in every job on Earth now — how have we performed against our KPIs? What were our objectives? How did we fare against those objectives? What are our objectives for next year?
Objectives: finish in the top four and win a trophy. Well, there's clearly no trophy and top four looks unlikely. Kenny was sacked for less. But Brendan was brought in with a five-year plan; he has, he's said quite strenuously, overachieved in his second year. And that sounds like a defence being built doesn't it? Will FSG give him the last two years or are they strong enough/trigger happy enough to cut their losses now?
If any of us were going into a review knowing that we hadn't achieved what we had been set out in terms of objectives then we would be preparing a defence ourselves.
"The transfer committee doesn't work."
"Give me more power."
"Look at all the injuries."
"We lost Suarez and, yes MY signings may not have worked but THEY didn't get me a lad up front."
"All I need is a lad up front, someone who can score, run, that kind of thing and my original plan will work."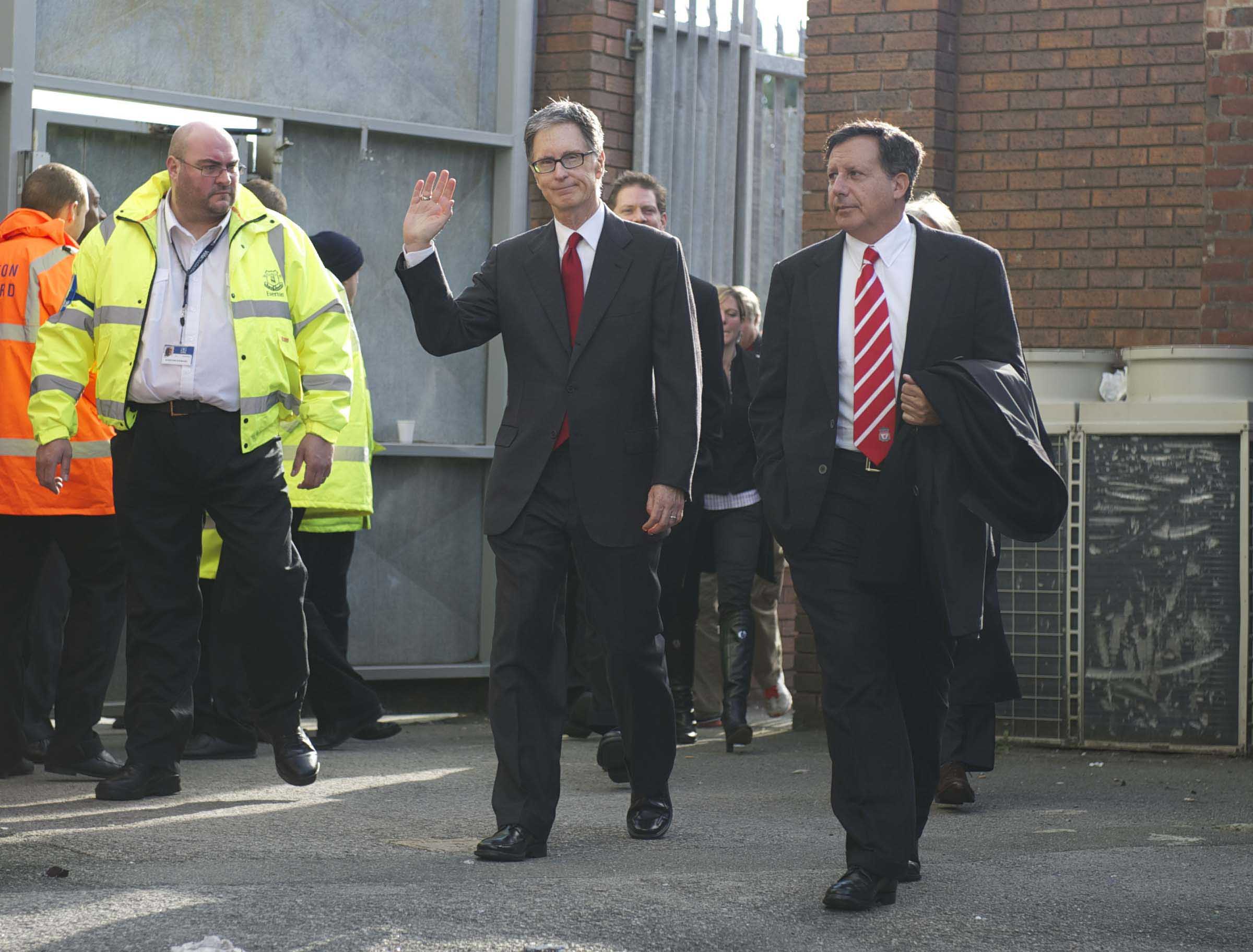 We can't know his defence because we don't know the truth of the structure at the club. And there's no reason for us to know. As customers we have no god given right to transparency about everything that happens in the business that we give our custom to. We have to hope and trust that the guys with the power know what they're doing. We've done the 'nobody knows anything' bit haven't we? Okay, we have to trust that FSG's hunches, guesses and gut instinct play out right. That's all we can hope for.
I don't know which Brendan is the real Brendan; did he bring the best out of Luis and create a framework to enhance his talent, devise a formation where he could play alongside Sturridge and expose the Uruguayan magician at the point that he moved from talent to genius or was he lucky enough to have Suarez to drag a team above its own abilities to overachieve?
Is where we're at now a hangover from last year coupled with bad luck on injuries or is it genuinely 'on par with where we're at'? I don't know. I could make a claim for one or the other and some would agree, some would argue. God knows, I'm capable of believing both ideas at the moment.
I don't know which is the real Brendan. You don't. FSG probably don't. Brendan may not himself. There's only one entity in that list that has to make that decision though.
Rational thinking would probably say 'give him to Christmas, see how he starts next season' but there's this German bloke that seems quite good. Yes, but that German bloke has just had a very similar season to Brendan. Yes, but there's the five years before that. Yes, but Brendan's got last year. Yes, but this is the one chance to get Klopp. And on and on and on and on….
If he's been called to Boston now it could mean he's safe. It could mean that he's being told 'look, it doesn't matter how the rest of the season goes, we believe in you'. It could equally mean that he's gone after the last whistle on May 24; it could be 'look, it doesn't matter how the rest of the season goes, you're out, it hasn't worked and it's not going to'.
I don't know. I don't know the answers. I certainly don't know if any of the answers are the 'right' answers. We can't know that until they play themselves out. All we have is hunch and guess and gut.
All I know is that I don't know anything and the more I think about it the less I know. All I know is how uncertain everything suddenly seems.
Listen: TAW Unwrapped: The Manager Question
[yop_poll id="-2″]
[rpfc_recent_posts_from_category meta="true"]
Pics: David Rawcliffe-Propaganda-Photo
Like The Anfield Wrap on Facebook