RIGHT. Put this off for long enough now, time to do it.
Consider what follows an open letter of apology to Brendan Rodgers on behalf of, well, me basically but I'm sure that there were others with similar thoughts.
It seems ridiculous now and stands to show how foolish my judgement can be but I thought – and I haven't thought this for a while now – that we had chosen the wrong man when Brendan was appointed Liverpool manager. I'll get to exactly how foolish my judgement can be in a short while. You may never speak to me again.
I'd been very vocal on other forums (forums? Is that right? Should it be fora?) about my reservations, pointed out the managers that I thought we should have employed before Brendan, employed in his stead. Martinez, Laudrup, AVB – AV sodding B, 'should have given Carra a chance' I cried. I looked at opposition dugouts in the first season and I coveted the occupant. I was wrong and I'm sorry.
It took time for me to warm to Brendan. I'm not alone in this, I know I'm not alone in this, look at how long we took to find a convincing, sincere song which contained the words 'Brendan' and 'Rodgers'. It may have been the fault of the woeful 'This Is Anfield' that he walked into on day one. It may have been the Brent-isms. It may have been the envelopes – 'look Brendan, you can't tell them to make sure their name isn't in one of the envelopes, the names are already bloody in there, nothing they can do can change the names in the envelopes and we all know they're empty anyway' I screamed at the TV, incandescent in a manner befitting that guy that gave Davie Moyes a job.
It could have been the fact that he seemed an easy target for opposition fans; 'he sounds like he's underlined all the best bits from a coaching manual' quipped my lovely bluenose wife. It may have been that, for the first time ever, we had a manager in charge at Liverpool who was younger than me but mostly it was the fact that he took over from Kenny.
I defined it this way; 'it's like your Mam has kicked your Dad out and you've got this new Stepdad and he seems like a really nice guy but he's not your Dad.'
And I watched the early struggles with a team that wasn't yet his and against a fixture list that appeared to have been designed by mischievous gods to test his mettle and I worried. I worried that we were never coming back.
But we came back. We came back. We turned the year. We turned into 2013 and we started playing football. Like, real football, the proper stuff, the stuff we used to play. And I realised that those early months had been a learning period; for the team, for Brendan for us. And still I didn't warm to Brendan. Still he wasn't Kenny.
I understood why Kenny had to go. Obviously I understood it. I didn't like it but I understood it in the same way that I understood why Rafa had to go.
The madness that ate into Rafa's latter days, the endless battles with the owners, the 'focus on coaching my team', I understood why all that had to end. I was actually – and this is it, this is the piece where you'll start to hate me – supportive of the idea of appointing Roy Hodgson. "A calm hand at the tiller", I argued. "An elder statesman. A voice of reason. Possibly a Paisley-esque figure at a time when we need older values."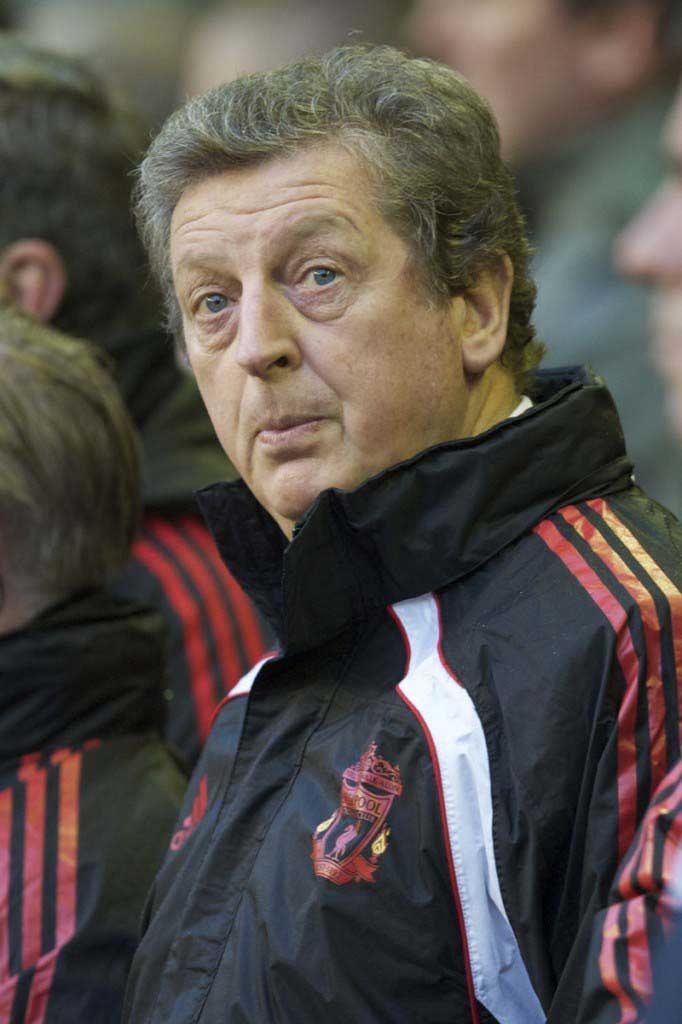 I know. I know. I hate myself for that sentence as well. I hated myself very quickly for ever having the thought, for linking the ever unworthy Roy with the saintly Sir Bob but don't you see? This is how bad it had become. Brendan clearly wasn't Roy, thank whichever god you hold dear, but he wasn't Kenny. I didn't know what he was.
And then, this season, something changed. The Brentisms disappeared. A confidence emerged. An authority. Somewhere along the way Brendan embraced madness and decided to share it with us.
He found new formations, he invented still newer formations to cope with issues of shortage of players and opposition tactics, he changed the concept of formations within football for all time.
We can no longer talk about 4-3-3s and 4-2-3-1s and 4-4-2s and holding midfielders with any authority. Formations are fluid concepts to Brendan Rodgers; creation and invention are everything.
In a season where we have seen Raheem Sterling play at the tip of a diamond, at the side of a diamond, as a forward, as an orthodox winger and as a makeshift right back IN THE SAME BLOODY GAME we have to accept that we can no longer speak of player's positions in the manner that we once did.
Raheem Sterling then. Raheem Sterling. Raheem is the key to Brendan Rodgers in the way that Brendan Rodgers is the key to Raheem Sterling in the way that the Hull game is the key to both.
At Hull there were two players on the pitch who managed to outdo their compatriots in terms of the woeful inadequacy of their performance. Victor Moses (Jesus, Victor Moses – I thought he'd do well for us as well) and Raheem.
There was a perception that both had wasted their last chance in the dark hour at the KC Stadium. Fans, many, many fans, would have been happy to see neither don a Liver Bird again.
Brendan knew better though. Brendan knew more than lesser minds like me, you, all of us. He starts Raheem in the next game and the lad does okay. And then the lad goes stratospheric and we are knee deep in the madness and the joy and the revelry and everything is gaining pace and we are charging and we are Liverpool again.
Something happened after the Hull game. God knows what but there was a switch thrown, there was a moment, there was enlightenment and I started to love Brendan.
And many of us started to love Brendan. And, in time, the songs started. And we appreciated what he had done, what he had created, how he had transformed players that he hadn't wanted like Jordan Henderson, players that had been forgotten like Jon Flanagan and players who looked as though their potential had been wasted – either here or elsewhere – like Sturridge, like Coutinho, like Sterling into a team in every possible sense of the word.
It wasn't just the team that transformed though. I swear that Brendan has grown at least a foot in stature. He has presence, he has authority, he belongs at Liverpool. He is at the start of a dynasty and he knows it. I think he may have known it all along. He is, by some margin, clearly the right man for the job. I doubted him but let's be honest, I didn't even understand the job that he intended to do. He has already done so much more than I, we, you, all of us, could have ever asked for
So I need to apologise to Brendan Rodgers. I'm sorry Brendan. I'm a fifty year old man who doubted. I don't doubt any longer.
Whatever happens in the next three weeks, this is the most fun I've had in years.