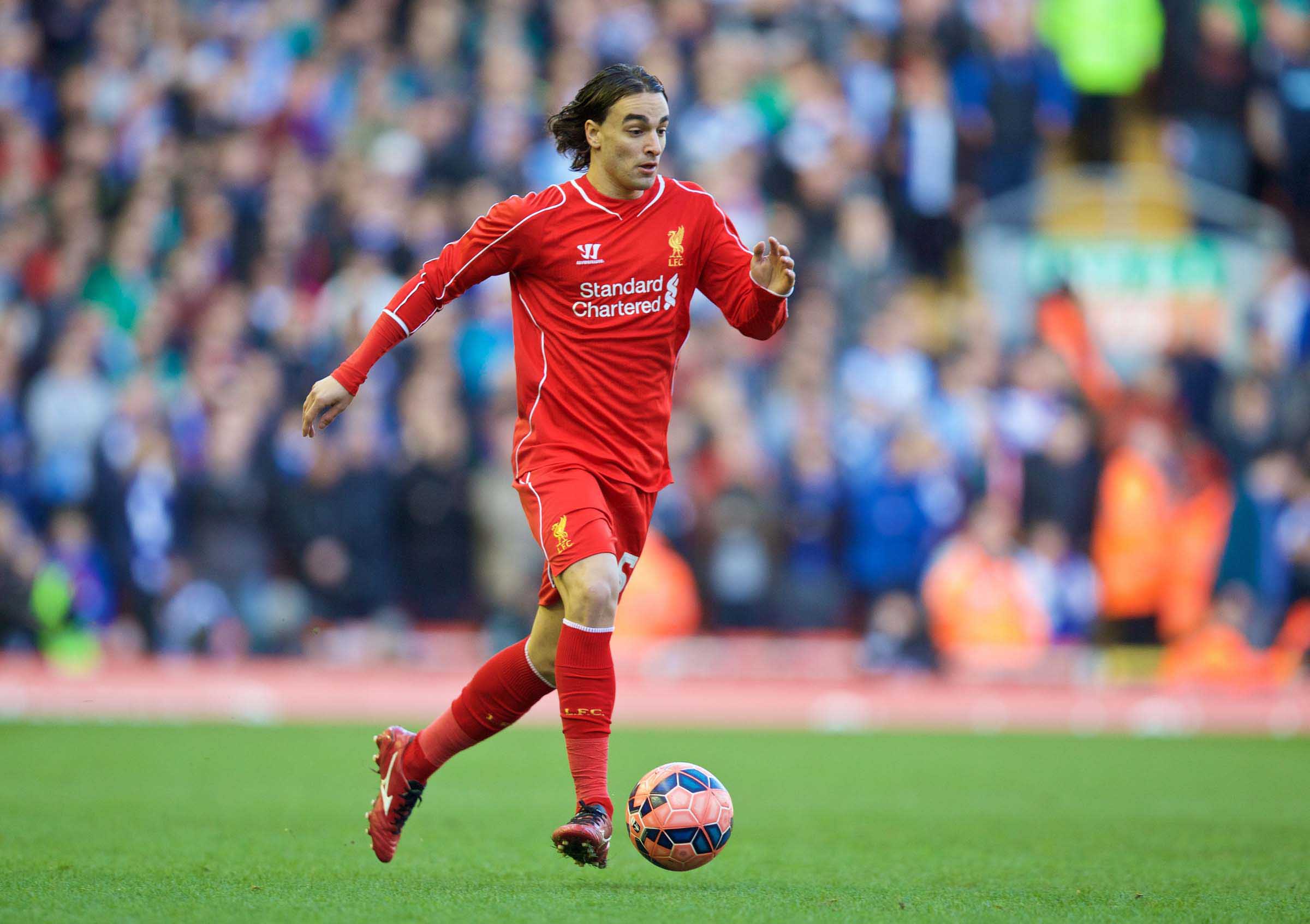 CAN I start with an aside? Is it actually even possible to start with an aside? Surely it simply becomes preamble? Whichever. This: in the comments after Neil's review of the Burnley game (can we pretend that was the last one we played please? Just accept that the Blackburn game didn't happen? Ta) there was a big shout. A huge shout. Massive.
Now, I like a big shout. You may have noticed that I'm willing to say the first thing that comes into my mind and damn the consequences. Hence the unbridled optimism. Hence the call that the kids were going to establish themselves in one moment of glorious destiny against Besiktas which necessitated a brief vow of silence thereafter.
This was a hell of a shout though. "Is Hendo becoming the new Souness?" (Cheers DJ Mark).
And I looked at it. And I thought: "Don't be ridiculous, EMRE is clearly the new Souness."
And I'm standing by that. I had thought, in the same game as Mark was formulating his Hendo call, as Emre held off yet another opponent while backheeling a casual nutmeg, as he oozed authority and arrogance and elegance, "Christ, this lad's the closest we've ever had to Souness."
Shoot me down as you wish, it's kind of what I'm here for, but I'm standing by this one — even after his significantly less impressive game against Blackburn. (Sorry, forgot, pretending that one didn't happen). I saw Souey have bad games as well.
And the point of this aside/preamble?
We all think differently. We're seeing the same game differently. We have opinions based on the games we've seen before and sometimes these inform a rational attitude to the lad in red we're watching and sometimes they inform an unforgiving stance where we'll never see any good in a player. Which may explain — but not, perhaps, justify — this:
"F***ING USELESS STUPID C***"
Back and to my right. Every time Lazar Markovic touched the ball last Sunday there was this one guy who let fly with some combination of at least three of the four words in that sentence. Now, I don't have a problem with swearing; my language tends toward the industrial at the best of times but since moving to the Main Stand I've toned it down a bit. Lot of older blokes sitting round me, nice blokes, well behaved, mates of my Dad for years — I feel like I should be respectful to them.
"F***ING USELESS STUPID C***"
It's not the language though. Or the frequency. Well, okay, the frequency comes into it a bit. And I'm genuinely not having a pop at the bloke; I don't know him, I didn't see him, I only heard him. He might be reading this, he's probably a genuinely nice bloke — if we met we'd probably get on like a house on fire. He's — and this is vital, this bit — just like the rest of us.
"F***ING USELESS STUPID C***"
Every time Markovic looked like he wanted the ball.
He's made his mind up about the player. That's the important bit. He's decided that, from what he's seen so far, if Markovic gets the ball then he's not going to do anything useful with it. He's not going to take the man on, get to the byline and put a threatening ball into the box. He's not going to cut inside and take the centre back on and fire a devastating Coutinho-esque curling shot into the top corner. He'll play the ball back to where he was in the first place or he'll run it into touch or he'll shoot and hit a corner flag.
And, to an extent, he has a point. Markovic is not playing well at the moment. He is either not committing or committing too much. He looks like a player short on a little spark of confidence, possibly overthinking it a bit, maybe trying too hard but afraid to make a mistake so inhibiting his own game.
So we get on his back.
Not just the guy back and to the right of me. Others. Lots of us. Groans when he gets the ball. Like we did with Lucas. Like we did with Henderson. Like we did with Joe Allen until a fortnight ago when we realised he was actually really good. Like we did with Mignolet until Christmas. Like we did with Mignolet whose save in that game I'm not mentioning is the only thing that gives us the chance of a Wembley date with Aston Villa. Like we did with Carra — and you know we did.
I'm not pointing fingers. I'm as bad as anybody. I distinctly remember standing on The Kop declaiming a Souness performance as absolutely useless and demanding he be subbed. Immediately before he lashed in another one from 40 yards. I recall questioning Kenny's ability to influence games any longer about three years before he stopped playing. You wouldn't even believe how much I hated John Wark.
"F***ing useless stupid c***s" every one of them to somebody at some point — and every one proved us all wrong
Markovic isn't playing well at the moment. We've seen brief glimpses of his ability over the last couple of months — he's looked quite magnificent in short bursts and at other times he's looked to be off the pace of the English game. He's 20 years old and adapting to life in a new country, with a new team, with a new language. Is he going to be up and down? Of course he is. Is he 'f***ing useless'? Almost undoubtedly not. He's done well for us in an unfamiliar position so, as soon as his form dips a little, we decide that he's rubbish again?
We're just learning what he can do though aren't we? It's right that we reserve judgement until he's proved that he can make the grade at Liverpool, until he's won our trust.
Two words. Daniel Sturridge. Does Sturridge need to win our trust? Are we unconvinced about what he can offer to the team? Can you hear the discontent where you are? I can. Our kid can in The Kop. My mate, in another part of The Kop, can't — hasn't heard a single dissenting voice.
Sturridge is, it appears, too greedy, too slow, playing on ego, wasteful, blind to others' opportunities, not the player he was. He can't curl a ball round a keeper with his right foot? The groans go up. He doesn't quite make contact with a through ball because his run wasn't fast enough? The groans go up. He drops deep to receive a pass, holds play up? Why isn't he in the box where he's supposed to be?
Sturridge is looking sharper. His movement is becoming more precise, his reactions more alert. But he puts a shot wide and you can hear the mumbles. HE can hear the mumbles. The lad's been out for five months, this is his pre-season. The likelihood is that he won't be THAT Daniel Sturridge, not fully that Daniel Sturridge until next September. This is him playing himself into form and there are a fair few of us getting on his back when something doesn't run well. Getting on his back like we did when it didn't run well for Lucas in those games where the young Brazilian, new to the club, new to the country, would be in tears in the dressing room.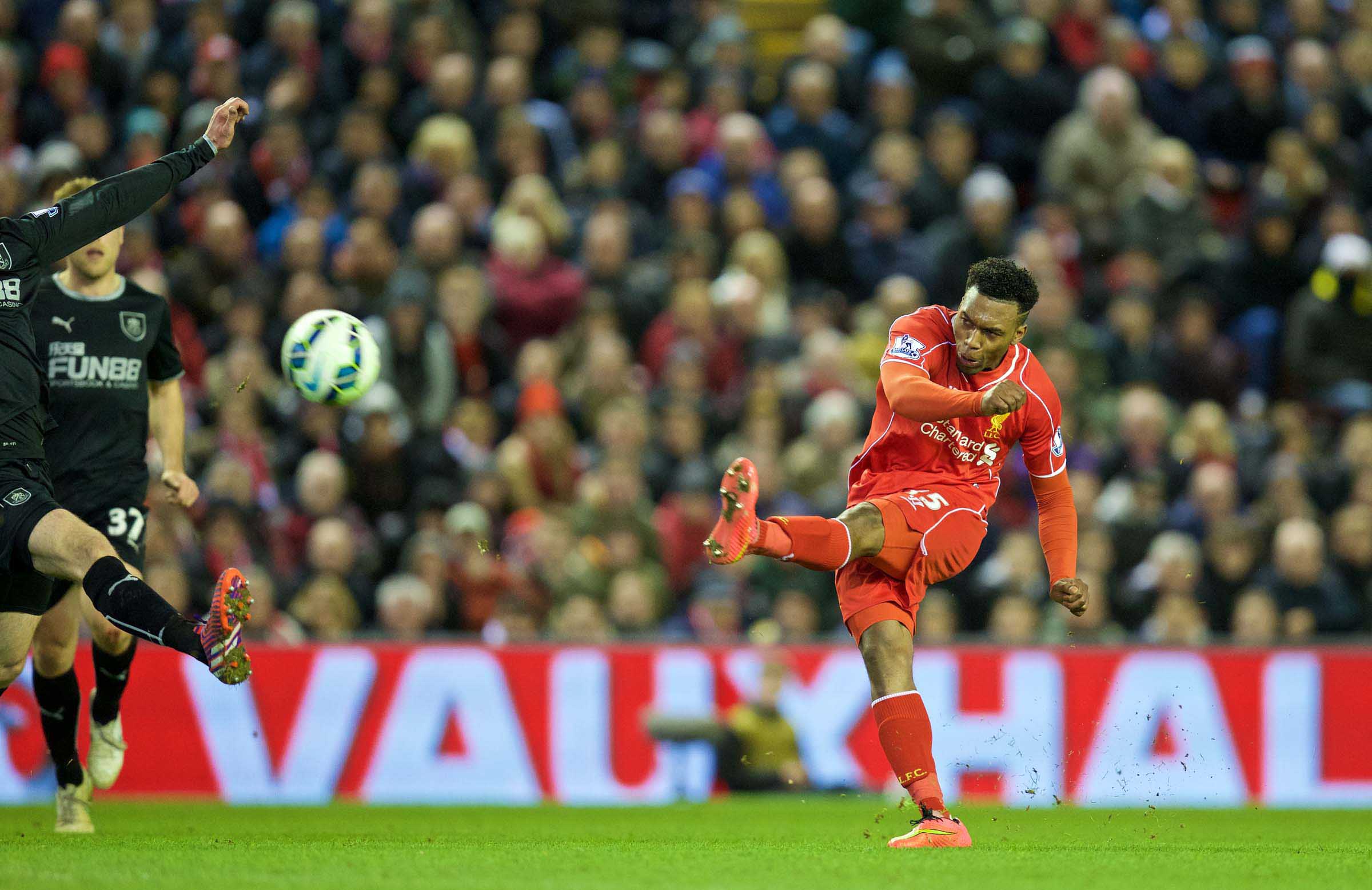 Like it or not, the players can hear us. They know what we're saying, what we think of them. WE affect their confidence, they stop taking risks, things stop running for them, we get at them, we affect their confidence. Vicious circle, self-fulfilling prophecy, call it what you like, the end result's the same; confidence and performance on a downward spiral.
The reverse is true, obviously. We get behind them, we believe in them, they go upwards. They're only the same as us in whatever job we do; the boss gets at you, your head goes down, he gives you praise and you perform. The basic maths of the workplace. Look at what we did last year; they gave us everything, we gave back, they lifted to another level. Nothing exists in isolation.
And songs — our best players should have the best songs. We NEED a Daniel Sturridge song. Torres had one, Luis had one, Hendo's got 'Mrs Robinson' blasting louder with every game, Emre's name is now sung to the tune of Liverpool as though the two things were inseparable (fair enough, he IS the new Souness as we've established), Balotelli just has to close down a goalie and we'll break into 'Mario Fantastico' but the best Dan gets is 'one Daniel Sturridge' or 'Sturridge, Sturridge, Sturridge'.
Let's give him something unique, something that's HIS and nobody else's. Let's show him some love. Let's show him it loudly, let's make the ground reverberate with exactly how much we love the best English centre forward of his generation.
This isn't the 'get behind your team, we're the twelfth man, the job of a supporter is to support' tirade that you may think. It's not the argument that calls for the 'I pay my money, I'm allowed to say what I think' reply; it's a simple plea for us all to think a little before we decide that a footballer is 'a f***ing useless stupid c***'.
That way we can skip the bit where we feel stupid when they prove us wrong.
[rpfc_recent_posts_from_category meta="true"]
Pics: David Rawcliffe-Propaganda
Like The Anfield Wrap on Facebook