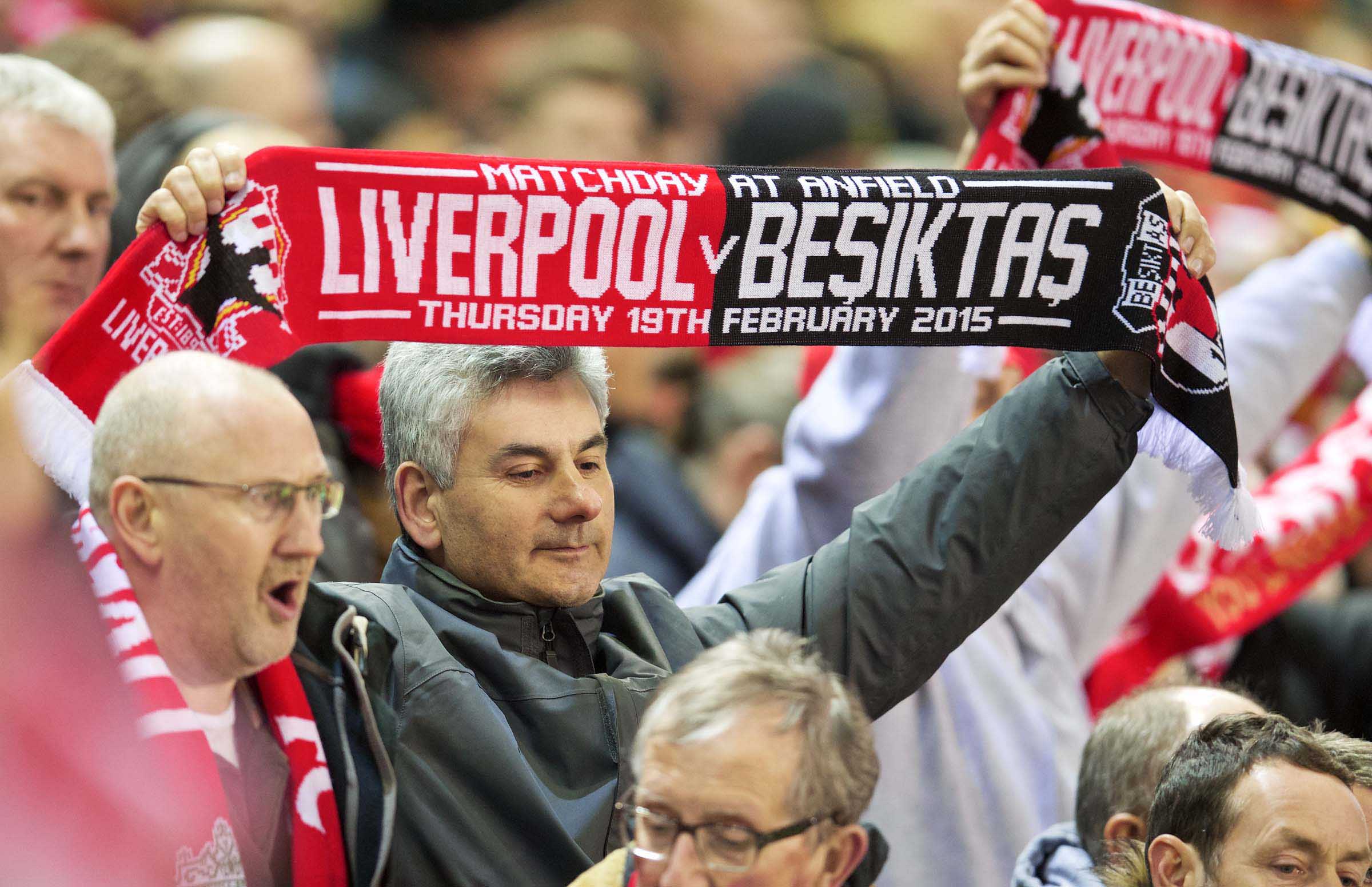 IT'S a debate that has been going on for years. How do we reclaim The Kop? How do we bring back the famous atmosphere that made Anfield different, that made it special and so revered?
It's a debate that needs to be had. Yet it's a debate that always goes the same way. Before we get anywhere, before realistic and achievable solutions are discussed or proposed it breaks down into the age old bullshit: the Scousers v the Wools.
In his match review of the Besiktas game, Gibbo rightly pointed out the moment sections of Thursday's Anfield crowd delivered the ultimate in ironic statements. After Mario Balotelli had slotted his unnecessarily 'controversial' penalty, a section of attendees belted out one of the most cringe worthy of generic football songs: "You're not singing anymore."
It's a small-time chant that has regularly been mocked by Liverpool fans. And here it was, loud and proud within the confines of our ground.
No matter that Besiktas had been followed 2,000 miles by what was probably the most vocal set of away supporters Anfield has witnessed this season. No matter that these fans had (literally) lit up Liverpool with songs, flags and flares earlier in the day. No matter that there was little evidence of the famous Anfield atmosphere for a European night coming from the Liverpool fans for most of the evening.
On the pitch Besiktas were no disgrace either. Organised, efficient, effective, Mario's late penalty aside it was so close to being the perfect away performance in Europe. Some of their play was, rightfully, applauded by (some of) The Kop.
So why then were so many trotting out a ditty that has been frowned upon for years? Why were this group attempting to take the piss out of a decent team and impressive support in such an unoriginal way? It wasn't funny, clever or befitting of the occasion.
I can't get on onboard with the Scouser v Wool fingerpointing that followed. Why? Because I know Reds that live and breathe the club. Know what should be sang and what shouldn't. Respect the traditions. Know their stuff. They don't buy The Sun and they're happy to tell everyone why. They support the ticket prices campaign. Some are from Liverpool and some are from Australia. Some have a purple bin and some don't.
Put simply, there are those that get it and those that don't in both camps. A snarling Scouse lad in a North Face telling Henderson he's shite at every turn, calling Rodgers a fraud and then deciding he's too cool for school to contribute to an atmosphere? Boss that.
An old bloke from Anfield that bangs on about Billy Liddell and Bill Shankly rather than back the current lads wearing Red? Great.
An out of towner singing the wrong words to Scouser Tommy and belting out tactical advice for 90 minutes? Played.
And most of the Anfield Road singing Soccer AM inspired shite like 'Who are yer?'. Just no.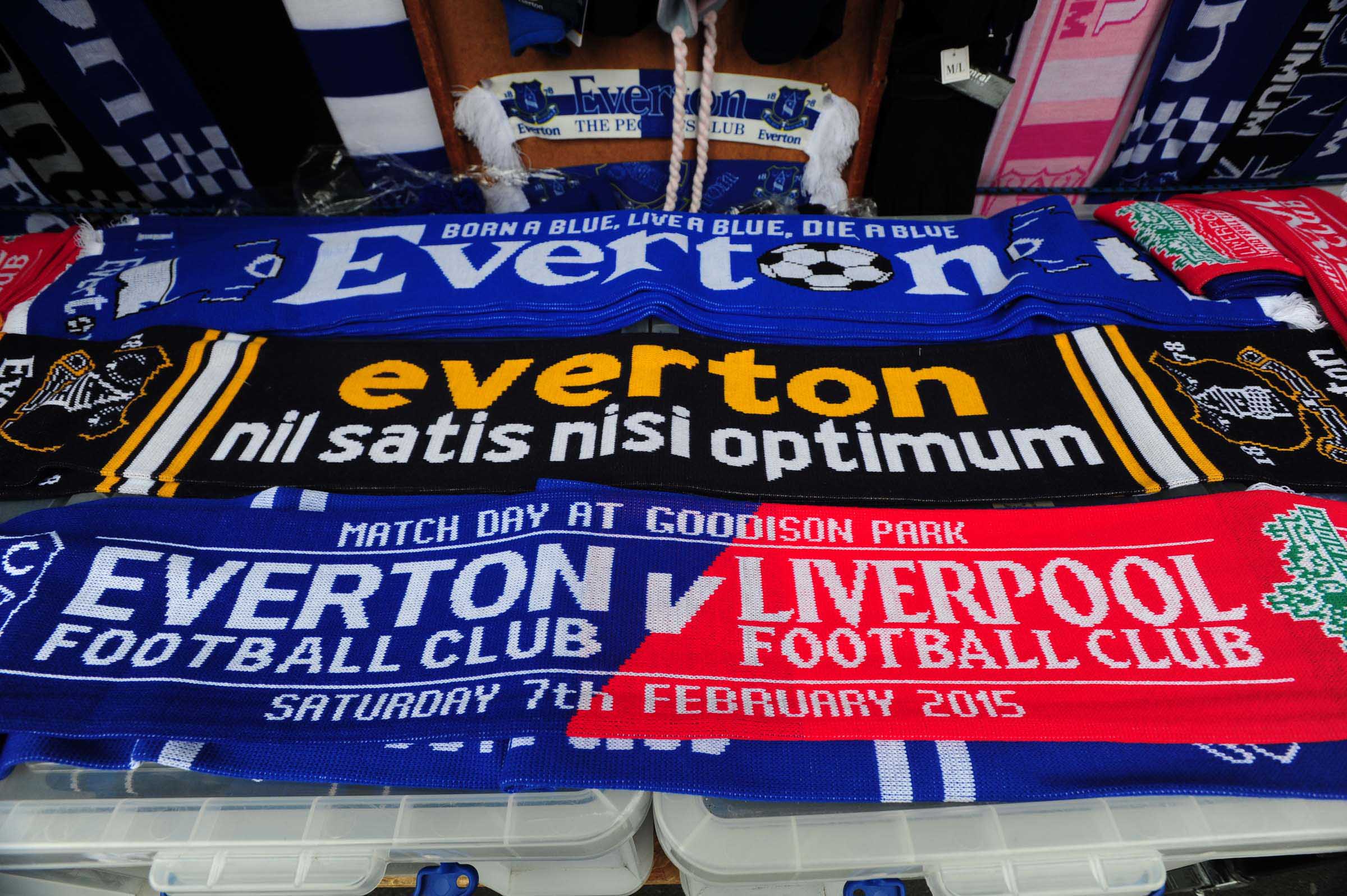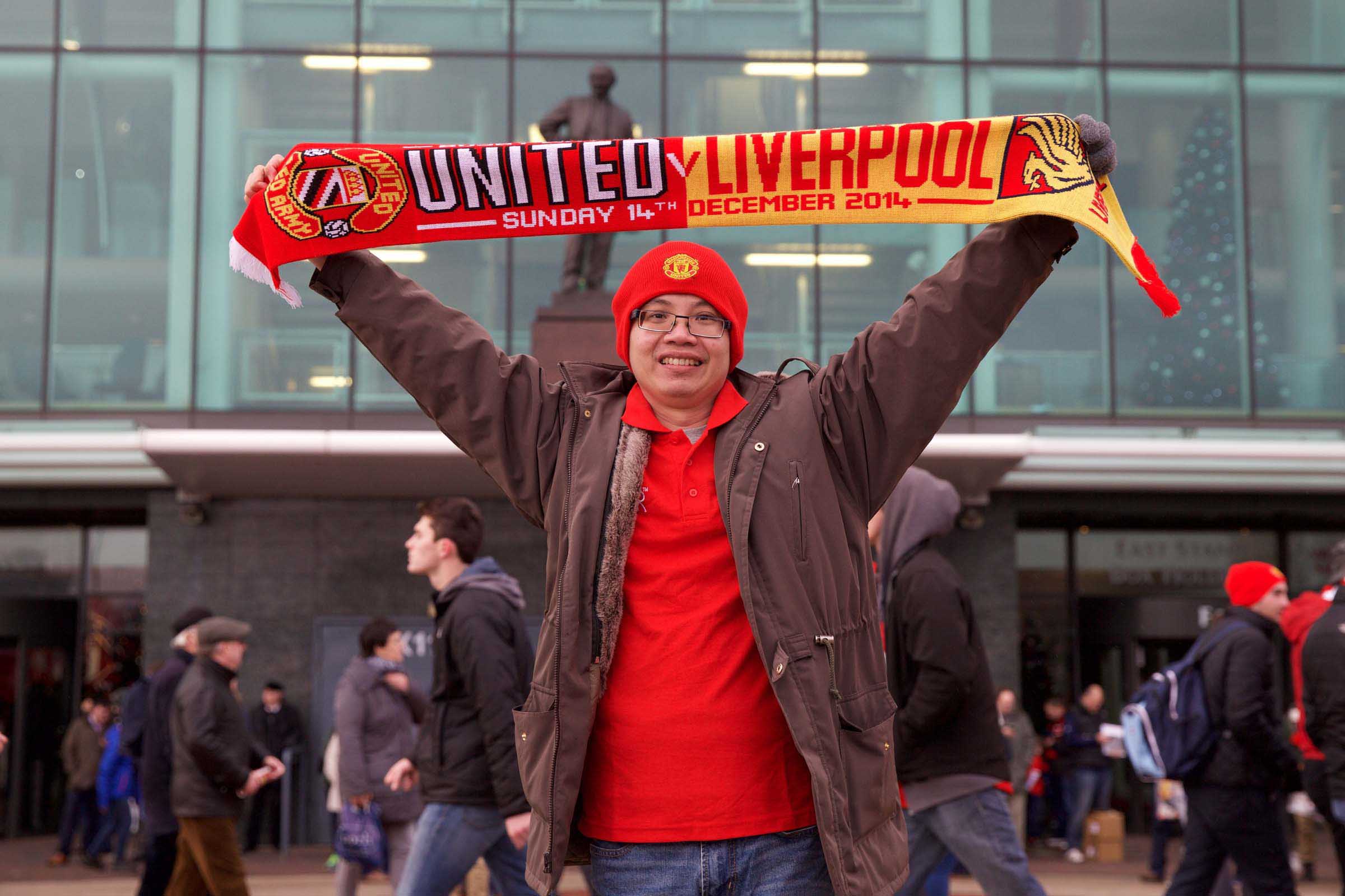 Sadly I've witnessed all of the above. And sadly it feels like we're witnessing the homogenisation of the football crowd. Speak to fans of other clubs. The Emirates is quiet. Old Trafford is quiet. The Etihad is hardly a cauldron of passion. All of the above are witnessing the same transformation. A once vocal, knowledgeable crowd transformed and infiltrated by people who happily wear half and half scarves. Who consume football rather than support it. Who turn up now and again and leave. Who have little interest in rivalries and traditions and generally just 'getting it' and instead want the event, the product, the picture for Facebook and the You'll Never Walk Alone for YouTube.
Time was that Liverpool fans were regarded as 'intelligent' about the game. They were collectively seen as different, as funny, as witty, as sharp. All this seems to be dying a slow death. Why? Insert theory here. I'll offer a few. It's difficult, verging on impossible to go to the game at Anfield as a group. Groups start songs. Groups are funny. But few big groups are watching the game together at Anfield. For contrast, witness the Reds away from home – especially the more far flung destinations. Loads of fans have travelled as a group, had a bevy, had a laugh and five or six hours later they arrive in good spirits armed with songs. New songs, old songs, funny songs. And they're belted out with gusto.
Then there's the price. I moan about it. But I pay it. I waited approaching to close to 20 years for a season ticket in my own name. But there's no way I can take my son or daughter to the game because of price, practicality and availability of adult-child seats. So I don't. Where once the likes of my lad might have been schooled in the traditions of the Kop from an early age – for reference my best mate has had a season ticket since he was eight – now he's unlikely to be going regularly for years to come. If he's interested by then that is. And by then, maybe 'you're not singing…' and 'who are yer?' are the norm rather than the exception.
Meanwhile, tickets that could have blooded the next generation of the clued up Red simply fall into the hands of the highest bidder. Whether that's via Thomas Cook, touts or elsewhere on the secondary market. The passing down of support through the generations is now a much more difficult task than it's ever been before.
So what's the solution? It's easy to say the atmosphere is crap compared to what it once was but of course it depends on what game is compared to what game. There have been dismal atmospheres down the decades – the football dictates so much. But that point acknowledged there still feels like there has been a deterioration in the basics. Once, not so long ago, almost every player was greeted by The Kop with a rendition of their song during the warm up. This would be duly acknowledged and everyone was happy. Them because they felt liked, us because it felt like they gave a fuck.
Now we have men with microphones delivering team news like a wrestling show. We have theme music. We have a mutant cormorant lurking with intent on the sidelines. And all that has put an end to a long-standing tradition.
The red nets, the old This is Anfield sign, their return was welcome and needed. But maybe we need to get back to some other Liverpool traditions too. Could there be an unreserved section at Anfield? A pay on the day area that could encourage younger, more vociferous groups to congregate and, you know, sing? Is there a way to get more kids through the turnstiles? Should safe standing be given some thought (as opposed to the unsafe standing that goes on now…how are your shins these days?).
Songs. Where have they gone? Where's the imagination and the wit? Why do you hear them in pubs more than the ground?
What can be done to address all this? What are all the answers? I don't have them. But what I do know is that letting all this fade away, letting Liverpool and the Kop become just another club and just another stand, would be a crying shame.
You're not singing anymore? Sadly at Anfield that all too often seems to be the case. And when that singing is *that* song maybe it's for the best.
[rpfc_recent_posts_from_category meta="true"]
Pics: David Rawcliffe-Propaganda
Like The Anfield Wrap on Facebook