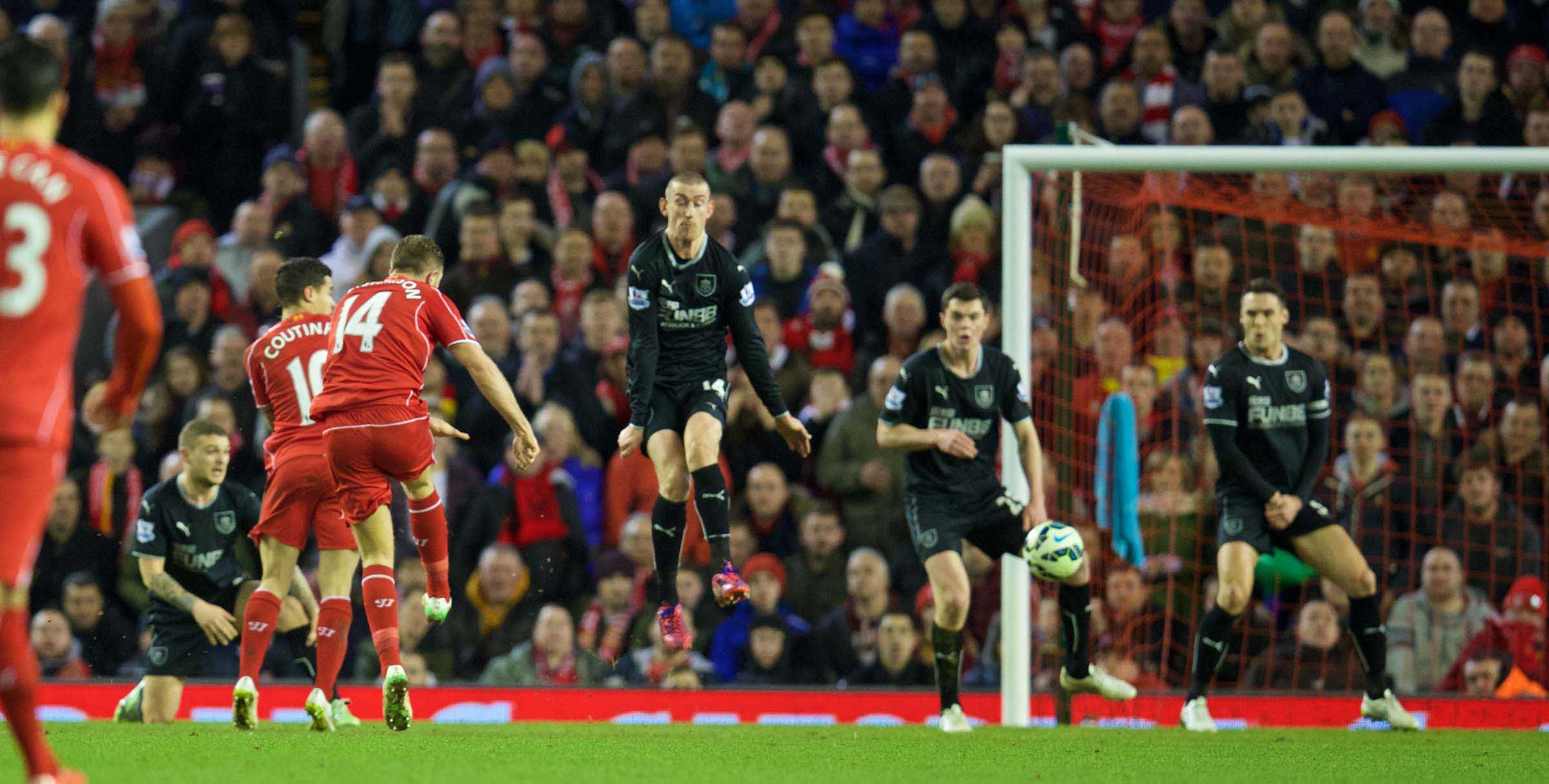 TWO of your goals to nil. Two nil. 2-0. The scoreline of undoubted superiority. I've seen few undeserved twonils in my time supporting the Reds. It's a submission scoreline. It's boxing for the inevitable points win. It's 6-4 6-4.

Liverpool's twonil tonight is almost that bit too pure. It was the consequence of the result and performance against City. You just get that twonil. You twonil them. Legs need to be saved. The worst thing about the phenomenon of the twonil for me is watching the opponent take it. Accept it as their fate. Burnley did that tonight. There was no late assault on the Liverpool goal, no throw of the dice, no lashing men forward and exposing the counter. Just a sensible acceptance of reality. Liverpool are better. You have lost.

Liverpool are better. You have lost. There is an irresistibility to Liverpool to the Reds at the minute, a collective certainty that victory is sealed. I can't imagine this the other way round. Imagine watching a side submit and accept, imagine calling it at twonil. How does that happen? Who does that? Not us. Hopefully never, ever us.
29 – Since Christmas Liverpool have taken 29 points from 11 Premier League games, more than any other team. Gallop.

— OptaJoe (@OptaJoe) March 4, 2015
What looked good? Joe Allen again, a lovely player. A suddenly certain footballer. This team makes perfect sense both to and around Joe Allen. Philippe Coutinho is endlessly expressive, a joy to behold. He makes football exciting and essential.

Neither Sterling nor Sturridge were perfect while Henderson was again an irrepressible captain. Goals, great balls and assists. That is the business in real terms. His ball for the goal only outweighed by his goal itself. Quality. Genuine quality.

Skrtel again impressed but Emre Can is on the verge of giving people reasons to live. The sheer awareness of the gulf between himself and those who line up against him. He wants to show you and show you he does with aplomb. Moreno felt a defensive player too far but that is part of the whole twonil thing. It is easy to feel you have one too many. But also lovely to have a game won.
10 – Daniel Sturridge has now scored 10 goals in his last 11 Premier League starts at Anfield. Update.

— OptaJoe (@OptaJoe) March 4, 2015
We can be lazy about inevitable victories. We can tire of them. But they are the best things in football, watching your side win the games they should. They are a luxury few sides have. A luxury denied us earlier in the season. It might not be blood and guts. It might not lead to prose that quickens the pulse and raises the libido. But it is football. Sometimes one side has the better side. Sometimes one side has to be the poorer side. Sometimes results are inevitable.

The Reds. Inevitable. Inexorable. Immovable.
Twonil.
– Read how Mike Girling rated the players v Burnley
[yop_poll id="37″]