While Gini Wijnaldum plays contrasting roles for club and country, Leanne Prescott says that is what makes him so crucial to Liverpool and the Netherlands…
Georginio Wijnaldum may be the only person who is happy to see the international break.
For most supporters, the absence of Premier League football coincides with extreme boredom, elongated periods of time with the family that feel almost alien, and a growing fear of injuries that make you wonder just who is going to return to the impressive new AXA Training Centre.
For Wijnaldum, though, it is a chance to cut loose, reinventing himself as a dynamic, creative midfielder at the heart of the Dutch national side.
It is rare that you see a footballer operate in two entirely different areas of the pitch for club and country.
Paul Pogba has always shone more in his national colours than at Manchester United, but his primary role remains the same, while the likes of Jordan Henderson and Harry Kane replicate the same responsibilities in England colours as they do for their respective clubs.
Gini Wijnaldum, then, is something of a phenomenon; performing two contrasting roles for club and country, both with equal consistency and conviction.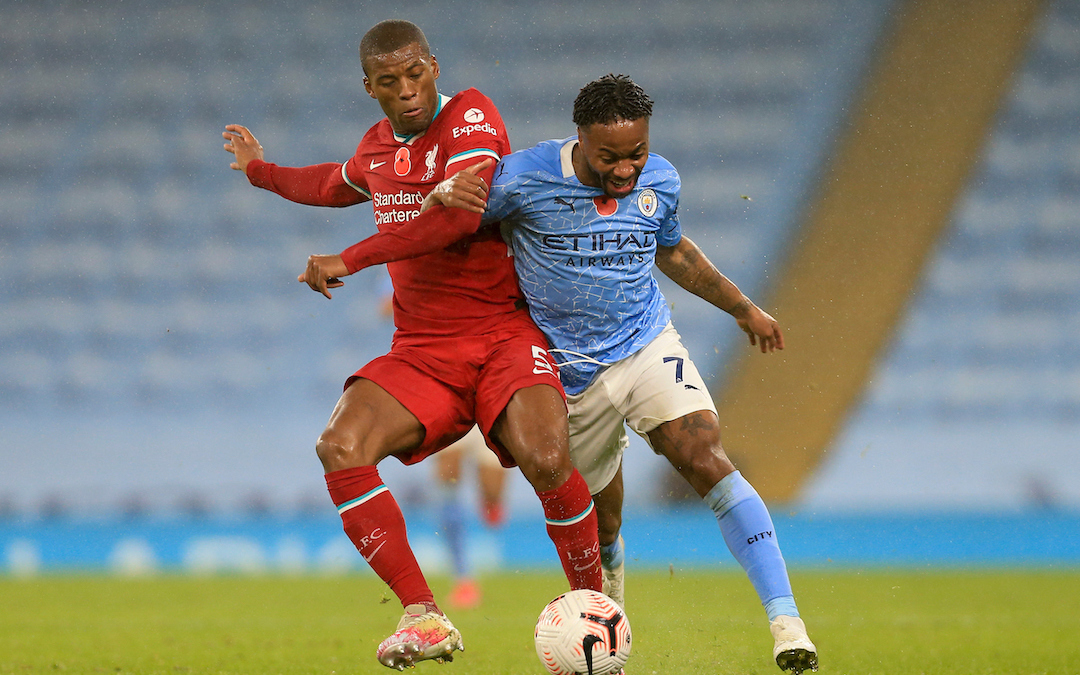 For the Netherlands, Gini Wijnalldum operates in an advanced role. A creative source, mixing between a number eight and number 10, whose haul of 13 goals in his last 20 appearances for his country remarkably matches Harry Kane's tally in the same timeframe.
A side of his game predominantly removed from his club duties, having scored just 19 in 199 games, he fulfils a far more restrained, tactical role under Jürgen Klopp.
In a team full of talent, he remains one of the more enigmatic figures, often begrudged for his functional role. On closer inspection, though, his skillset is clear, helping to knit the team together, working tirelessly in the middle of the park and acting as the facilitator to the side's attacking riches.
His task, which focuses on providing balance and structure through positional awareness, is often thankless but remains no less important for club or country, while his ability to play two entirely different roles to such strong effect underlines his tactical intelligence and nous.
Tracking back and blocking off the passing lanes, Wijnaldum is primarily tasked with controlling the midfield, recycling possession and making use of space, analysing and assessing how he can enable attacking moves. Providing stability, athleticism and physicality, he provides the platform for the team's more creative players to thrive.
His passes, albeit unspectacular in themselves, contribute considerably to the overall symmetry of the side and his close control enables Liverpool to maintain the upper hand. In doing so, he compliments this Liverpool side perfectly, with criticism often failing to recognise the role Klopp has asked him to fulfil.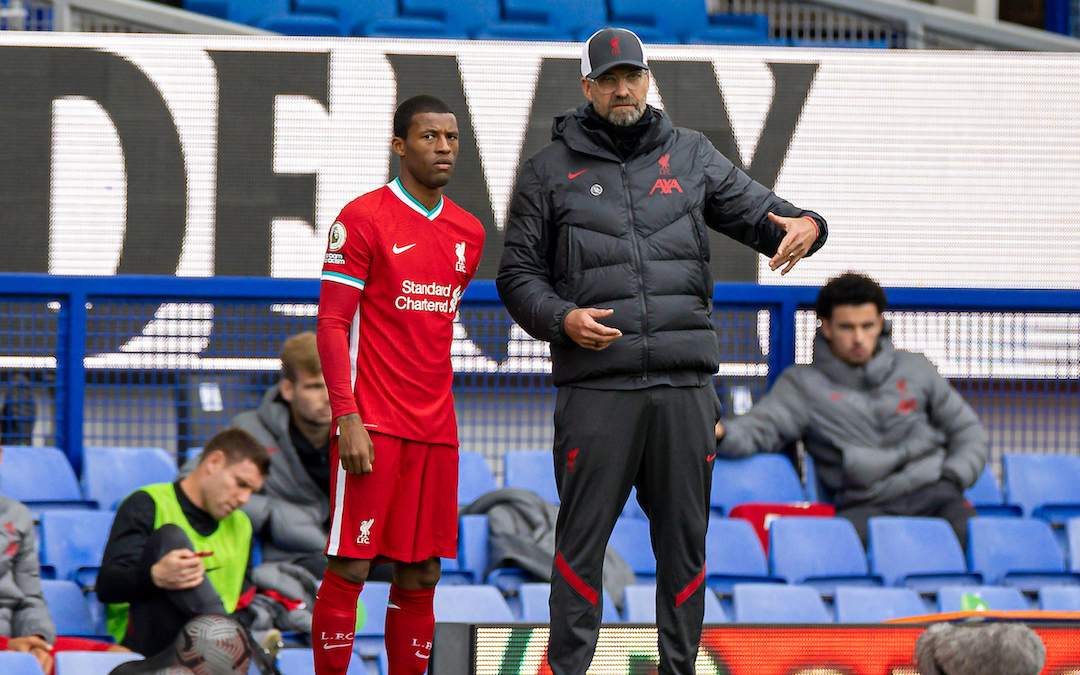 Indeed, while his goal contributions for The Reds makes for minimal reading compared to his international haul, those goals have arrived in crucial moments, scoring three times in Champions League semi finals – acting as the main instigator in the dramatic turnaround against Barcelona, while also providing the goal that made the difference in Rome.
He is versatile enough to play several roles, and selfless enough to mould his game into whatever the team needs him to be, even when that leads to a stint at centre back as was the case against Brighton back in 2017.
An entirely different footballer between club and country, but no less efficient in either, Wijnaldum's ability to tailor his myriad of qualities to what his manager requires is testament to his considerable skillset.
The multi-faceted nature of his game underlines why he continues to play a part at the core of Klopp's side, and with continued uncertainty surrounding his future, the club should be swiftly looking to resolve that.
While the Netherlands version of Gini may gather more headlines, being at the heart of the Champions' midfield should be equally adored.
---
🗣 Player Profiles: Gini Wijnaldum | #Documentary | #LFC

Delving into the backgrounds of members of the current squad, as we trace Gini's career back from Feyenoord wonderkid to Premier League winner…

Listen 👉 https://t.co/tI8zxjSQEN
Subscribe 👉 https://t.co/cXuFmbDvp3 pic.twitter.com/bW2ubntQRk

— The Anfield Wrap (@TheAnfieldWrap) October 9, 2020
Recent Posts: