CAST your mind back to Brendan Rodgers' time at Liverpool Football Club.
What abiding memory jumps out at you? For most it would be 2013-14 season, when the Northern Irishman harnessed and developed a talented, yet threadbare Liverpool side to the point of title glory. Alternatively, if you were somebody who didn't like Rodgers for whatever reason, maybe it was the gut-wrenching defeats to Stoke City and Aston Villa towards the back end of 2014-15.
I personally have many fond memories of Rodgers' time at the club, but any utterance of the words "transfer committee" resonate as loudly as any on-pitch memories of this period in my mind.
For years I, and many suspect Brendan himself, was haunted by the lurking assemblage of this faceless mob in the Anfield boardroom. The mention of them in almost every transfer-related matter left a feeling of confusion and anger among fans far and wide.
It felt like it shouldn't matter, but it did. To me, it was on a par with the net-spend conspirators. I still to this day could walk past Michael Edwards in the street holding a statistical graph detailing Oussama Assaidi's expected-goal projections above his head and I wouldn't look twice at him.
Yet looking back, it is easy to forget just how prevalent this was throughout Rodgers' reign. Every signing made under his stewardship seemed clouded in confusion as early as the Clint Dempsey debacle in the infancy of his tenure in 2012.
The perception of the transfer committee was one often associated to conflict within the club. That it in some ways undermined or called into question just what Rodgers was to Liverpool and what his role entailed. Historically, Liverpool had been used to dominant personalities at the helm with full responsibility for such matters as this.
The question of whether Rodgers was a manager or merely some new-age head coach — in a similar mould to sports in America, where Fenway Sports Group held the crux of their knowledge — was constantly brought into question by things such as transfers. The uncertainty was only furthered when Rodgers initially refused to work with a director of football when appointed Liverpool manager, according to reports.
When his predecessor Jürgen Klopp entered Anfield in his jeans and blazer on October 8, 2015, with a determination to build Liverpool up to his previous Borussia Dortmund levels of success and unity, he was quick to address the transfer issue from the get go.
"It was not a problem for 10 seconds, we talked about it. For me it is enough that I have the first and last words. We only want to discuss about very good players. I'm not an idiot, I don't know more than the rest of the world. I need the people who get the perfect information."
It can be argued that Rodgers maybe never had the luxury of either a first or last say in matters, yet the point remains Klopp's clarity and authority on the matter from the outset has undoubtedly assisted in dispelling the notion that Liverpool were divided internally when it came to signing players.
There's now a feeling of unity around the club, not only where transfers are concerned. There's a clear direction that everyone must pull in which has only proliferated throughout Klopp's tenure. There is now an understanding from the management team down of what characteristics are needed for the right player to be identified by the club.
The biggest success story of transfers in recent times, it can be argued ever on current form, is the signing of Mo Salah from AS Roma for a fee north of £35million pounds in June 2017.
Salah's signing and subsequent unprecedented success is reflective in so many aspects of the club getting things right in the present day. The fact that Salah's signing was not necessarily first choice, with the club initially courting the services of Bayer Leverkusen's Julian Brandt towards the back end of last season, signifies just how much progress has been made since Rodgers' time and how much clarity and teamwork surrounds the club off the pitch, as well as on it.
When the Brandt transfer was all but off, Klopp was given the opportunity of pursuing Salah for a more than reasonable price by the club's scouting department, who knew the Egyptian had all the attributes necessary to become a success in what the manager was building.
Klopp himself later admitted he needed to be talked into the Salah signing slightly, but was quick to praise those around him for their foresight and will have no doubt taken heart from the fact the people around him are fully immersed in the vision he shares for the club.
This is undoubtedly a positive thing for Liverpool moving forward. Not only is there a sense of harmony and unity about the place, but there now also seems to be a level of competence in many of the departments which have previously been subject to scrutiny.
Of course the signing of Salah was not anticipated to be the unmitigated success it has been, with the player's record-breaking season leaving him with the PFA Player of the Year award, and the Ballon d'Or crown now being touted for him in future.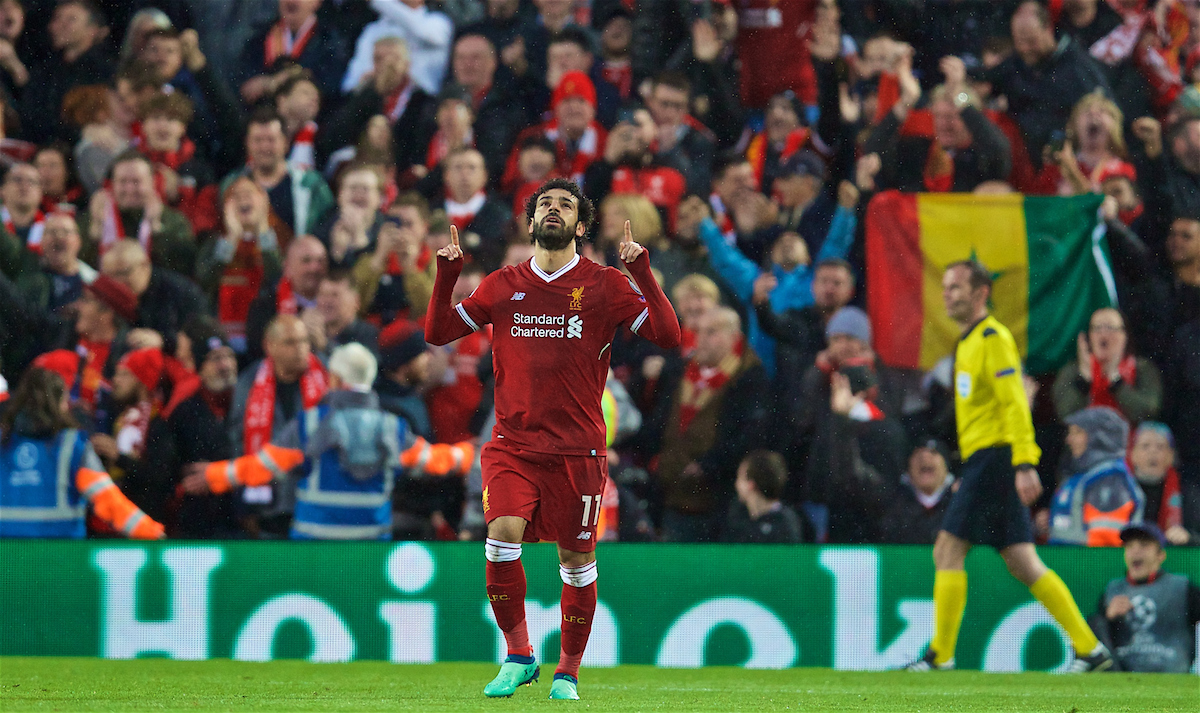 Yet Salah has been the first to recognise the impact of his teammates, style of play and environment created at Liverpool which has enabled him to blossom in such a manner. The combination of these factors has ensured Liverpool are back challenging for the biggest prize of all and there are no fatalistic concerns about player's futures in the manner there once was.
Salah was the right fit for Liverpool on every level, the personality traits Klopp deems so important are now pivotal to every signing made. If he feels that someone may show an arrogance or attitude to the canteen staff at Melwood then it's a non starter, regardless of ability. This is as fundamental to success as any footballing attributes a player may possess.
The politics surrounding transfers at Liverpool has always felt applicable to the overall health of the club. Even before Rodgers, Rafa Benitez's reign was littered with transfer-related issues that seemed to allude to deeper-lying altercations.
In every way, Salah is a signing to signify the current identity and progression of the club. Comparing this to the days of Christian Purslow massaging his boundless ego by giving us Joe Cole only serves as a reminder of how bad things once were compared to now.
It is this mentality which has harnessed a unity that leaves this squad on the cusp of an eighth European Cup final. The way in which this togetherness will not be compromised should not be underestimated. A case in point being the decision to offload the morose and dispirited figure of Philippe Coutinho in the middle of the current campaign.
Salah's signing and individual success wasn't pot luck, the seeds for him to develop were laid down prior to him arriving here.
It is no coincidence that Liverpool now holds a strong core of African players since the arrival of Sadio Mane. The club's integration of things such as prayer rooms at Melwood as well as accommodating events and religious practices the players regard as integral to their lives only adds to the work done by all to ensure this club is reaping the rewards of such care. It is the same process which will allow Naby Keita the best possible opportunity to thrive on Merseyside when he arrives in the summer.
It is clear that the transfer process at Liverpool has changed, therefore so should the mindset. This is no longer about breaking the bank and no longer an inquest into who signed a certain player.
Anyone entrusted and privileged enough to lean against the Melwood walls donning the red of Liverpool in the coming months will be here because they're right fit for this team, this manager and this journey.
"There's reasons to be monumentally excited about this football team." 🔴

"There should be no limits to people's excitement." 👊

🗣 Subscribe to #TAWPlayer and listen to all of our coverage as the Reds look to make it number six 👉: https://t.co/eTmRQkhp95 pic.twitter.com/IVXhBye7eW

— The Anfield Wrap (@TheAnfieldWrap) 25 April 2018
Recent Posts:
[rpfc_recent_posts_from_category meta="true"]
Pics: David Rawcliffe-Propaganda Photo
Like The Anfield Wrap on Facebook