RAFAEL Benitez and Jürgen Klopp are cut from the same cloth. Both are football obsessives; passion at their managerial core, but pragmatism at the root of their approach.
As Liverpool embark on a new era under the open, charismatic extrovert Klopp, the more guarded Benitez is in the throes of a Newcastle relegation battle that sees him return to Anfield on Saturday.
Amid the euphoria of the German's embryonic management, symbolised by last week's Europa League victory over the might of Borussia Dortmund, it would be easy to forget the level to which Liverpool aspired under their former tutor.
When Rafa parted company with Liverpool in the summer of 2010, the esteemed writer Dion Fanning commented that within six months the Benitez era would look like a Golden Age. Roy Hodgson gave immediate credence to his claim, but six years on, and before Klopp has the opportunity to work his magic on a higher plane, Benitez's Anfield term deserves due recognition.
His first return in 2013, in the implausible guise of Chelsea interim manager, went largely unrecognised by the Kop. It wasn't solely his association with a bitter, modern-day Reds' rival that muted his reception then. Benitez always divided opinion and had critics throughout his management of Liverpool.
Now though, with the passage of a further three years, and Liverpool craving a return to the European elite under Klopp, it is important to remember that such aspiration is defined in the modern era by Rafa's record in the Champions League.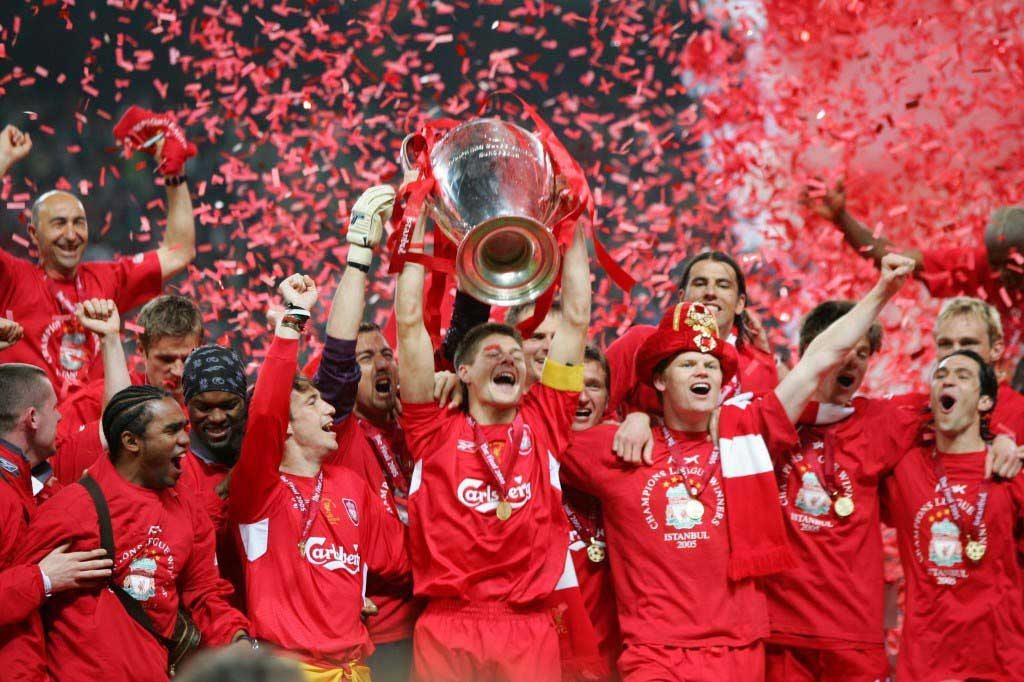 Sadly, throughout his time at Anfield, and staining his reputation among some of our own fans, Rafa was judged by the high standards he set in Europe and ultimately defined by his failure to win the English League Championship. This is nonsense of course. Fancy winning the European Cup and becoming perennial challengers for a repeat success, yet hearing Liverpool supporters moan: "Yeah but he'll never win a league."
He worked against a backdrop of the Hicks and Gillett chaos and was labelled divisive for having the temerity to challenge the wrongdoing of such poisonous ownership. An insane, obsessive media relentlessly targeted his personality and methods with the remarkable consequence of turning some Liverpudlians into Evertonians. Well, they sounded like Evertonians; constantly sticking the knife into a Liverpool manager who wore the Liver Bird with more pride than anyone in living memory.
The more you look back at that period of 2007-2010, the above-mentioned American bandits a conduit to an Anfield civil war, the more crackers it is. Everyone should have been behind the man jousting with the jarg custodians; exposing them for their grand larceny, and yet thousands pulled in the opposite direction. It was the best of times; it was the worst of times. Wisdom was in short supply and foolishness ultimately derailed what could have become a dynasty.
Of course, the majority of us loved Rafa and still do. It is an interesting comparison with the unconditional acclaim afforded to the demonstrative Klopp. The German's gymnastic touchline antics couldn't be in starker contrast to the studied, note-taking conservatism of Benitez.
Klopp too has more of a sledgehammer approach in the media and his obvious comedy value leaves little to the imagination, whereas Benitez was the master of the veiled quip and half-smile.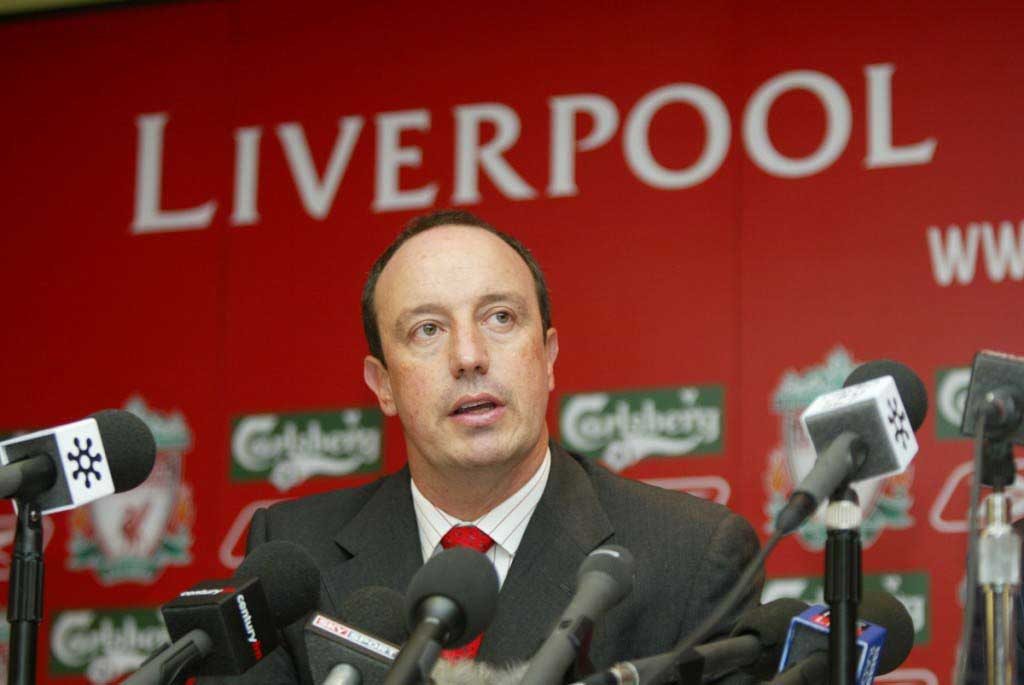 Sometimes, those of us who analysed and became experts in Rafa's demeanour felt we were in on a ruse or party to a special secret, and how we lapped it up.
I refused to admit it at the time, but when Rafa veered from his witty, ambiguous little digs at opponents for whom we shared a loathing, and belched out his prepared list of "Facts" against Manchester United and Alex Ferguson, I winced a little. Though I agreed 100% with everything he said, he misjudged two things – the venom of a media that loathed him and an ungenerous, lemon-sucking faction of Liverpool's support intent on self-harm.
That Benitez's class of 2009 were never crowned champions is a tragedy in itself; that it was mired in the media storm which had "Rafa's Rant" at its eye only adding to the pain. To have beaten United home and away and still miss out with 86 points was heartbreaking. It was the supreme irony, that up against title rivals boasting an attacking arsenal of Wayne Rooney, Cristiano Ronaldo, Dimitar Berbatov and Carlos Tevez, it should be Federico Macheda who struck a dagger to our hearts.

It was the best of times; it was the worst of times.
This is sounding too much like a lament. Let's redress the balance.
The reality is that 2009 was the culmination of Rafa Benitez's sterling, albeit vain effort to advance Liverpool domestically and win a League Championship. That the focus; the desire of the fans to end that long drought shifted so quickly from immediate success in Europe tells its own story.
The European itch; 21 years between a fourth and fifth European Cup, was quickly scratched. It is so easy to dismiss, but Rafa Benitez crowned Liverpool FC Champions of Europe in his first season. Defeating the best Juventus, Chelsea and AC Milan sides in generation was a miracle bigger than Istanbul itself. As I say, easy to dismiss.
Paradoxically, that was start for Rafa but also the beginning of the end. An exalted standard had been hoisted, but his detractors were also set fair. A myth that Benitez favoured and prioritised European success was propagated by more continental success. For the fans though, one European adventure merged with another over several seasons.
We never did "win it six times" but there was belief in the fans bravado to "bring on your Internazionale" and when we asked "Barcelona, Real Madrid who yer tryin' to kid" it was a genuine question. All were vanquished as the "famous European nights" at Anfield were brought to a new generation.

The results are in the record books. But it's the nights we remember. Dion Fanning was probably referring to this and the echelon of competition when referring to a Benitez Golden Age. Two trophies, with an FA Cup on the heels of a Champions League, don't really justice to the Rafa era. We need to picture him sat Buddha-like on the touchline against Chelsea in 2007. We must conjure him, contrary in his tracksuit, at Newcastle, "focused on training and coaching my team."
Remember the sheer spite of the man picking an unchanged team when he was due to rotate for a hundredth game in a row. Revel in his feuds with the assorted gobshites of the League Managers Association. Recall his mastery of David Moyes and José Mourinho, his contempt for Alex Ferguson and his hatred of Sam Allardyce. And then wonder why some of our own thought this was a bad thing?
Weirdos.
I'm still not sure where it all went wrong. The words rotation and zonal marking still give me the creeps. I remember being pinned in corners and against walls and fireplaces by people foaming at the mouth telling me why Benitez "has got to go". Liverpool fans they were, or so they thought. It was idiocy of the highest order. How else do you explain the Plaza Mayor in Madrid buzzing with the rumour that Rafael Benitez had been sacked – hours before his team slayed Real Madrid on its own Bernabeu turf?
Rafa Benitez was a Liverpool manager who most of us got but some of us didn't. In some ways, given the turbulence of the times, he was the only man capable of steering the club through a unique period. Always driven by passion, he remained on the one hand sanguine and on the other committed, when so many times it would have been easy to walk away.
Rafa set the bar high for the modern Liverpool. It was his ultimate undoing but it's a standard we now aspire to under a new hero.
On Saturday, the old guy breezes back in. It would be nice to take him by surprise with a welcome that brings a tear to his eye.