TWO years after buying the Boston Red Sox, Fenway Sports Group were celebrating winning the World Series, writes STEVE TANCOCK.
Not just a World Series, but the first in 86 years for a club and fanbase tortured over that human lifetime time by some utterly agonising near misses, so much heartbreak, so many what ifs, so many "wait till next years". While watching the hated New York Yankees build dynasty after dynasty in the Bronx.
So bad was the torture that the Red Sox nation invented the "Curse of the Bambino" to explain why the baseball gods were treating them so. Blaming all that bad luck on the sale of Babe Ruth to the Yankees in 1920, still considered by many in Boston to be a cardinal sin in a deal that bailed out then owner, Harry Fraze's ailing theatre business.
After that first win, many Boston fans would have been prepared to give FSG the keys to the city but they proceeded to win it all again in 2007 and 2013.
In baseball, there is only one competition, one trophy, the World Series, only one team that can be considered winners at the end of the season. No domestic cups and no competitions against the champions of other countries. But there are landmarks on the way to the World Series that fans check off and against which to measure success.
In Boston, a winning season (simply winning more games than you lose in the 162-game regular season) is the bare minimum. The sky will fall in if Boston don't reach that mark every year and under FSG they have achieved it 13 out of 16 years which, given the nature of baseball, is pretty exceptional.
Beyond that, qualifying for the post season is seen as a prerequisite by most fans, something the Red Sox have done nine times under FSG since 2002 which ranks them third among the 30 Major League teams in that timespan, considerably better than their overall rating of sixth.
In total, the Red Sox have won eight World Series in 115 years which makes the current ownership's three in 16 years emphatic evidence of how successful they have been. If there is a slight negative it is their failure to go beyond the first round of the playoffs in each of the last two years, with pretty abject division series performances on both occasions.
The Echo's James Pearce, writing after The Reds latest financial results were published, headed his article "FSG's Liverpool reign will be defined by trophies rather than balance sheets". While this undoubtedly true, as it is of all elite sports teams, that judgement is surely better served at the end of any ownership's tenure and not at a point which, current received wisdom seems to agree, is some way from the end of the process.
When John Henry, Tom Werner and co inherited the Red Sox, that club was in a much stronger position than Liverpool post Tom Hicks and George Gillett who were, lest we forget, teetering on the brink of administration.
The Red Sox were a solid, if badly managed, team that contained a number of superstars and the core of the pitching that was to take them to the 2004 World Series. To say all it took was a few tweaks would be disrespectful to the owners, but the firing of Grady Little after a heart-wrenching World Series semi-final loss — inevitably to the Yankees — in 2003 and the inspired replacement with Terry Francona, a promising but unproven manager, who was the perfect fit in Boston was the key move. At the start of 2004 the owners moved to acquire two key pitchers, veteran Curt Schilling and closer Keith Foulke. Both were to go on to play pivotal roles in the playoff success later that year.
Of course, it is stating the obvious that FSG are baseball people, and that they took over in Boston at a time when their devotion to moneyball had maximum impact. But they made some very smart moves on and off the field. Two of these which crucially have not been replicated in Liverpool were the hiring of Theo Epstein as general manager and Larry Lucchino as president of baseball operations. Both men understood the sport from the inside and, in Epstein's case the fan base, being a Boston native. This combination proved perfect in delivering what Bostonians had yearned for for 86 years. Epstein's credentials have been further enhanced by winning the World Series for the Chicago Cubs after an even longer drought of 108 years.
So why have these owners not been able to deliver a Premier League title in the, almost, eight years since they acquired Liverpool?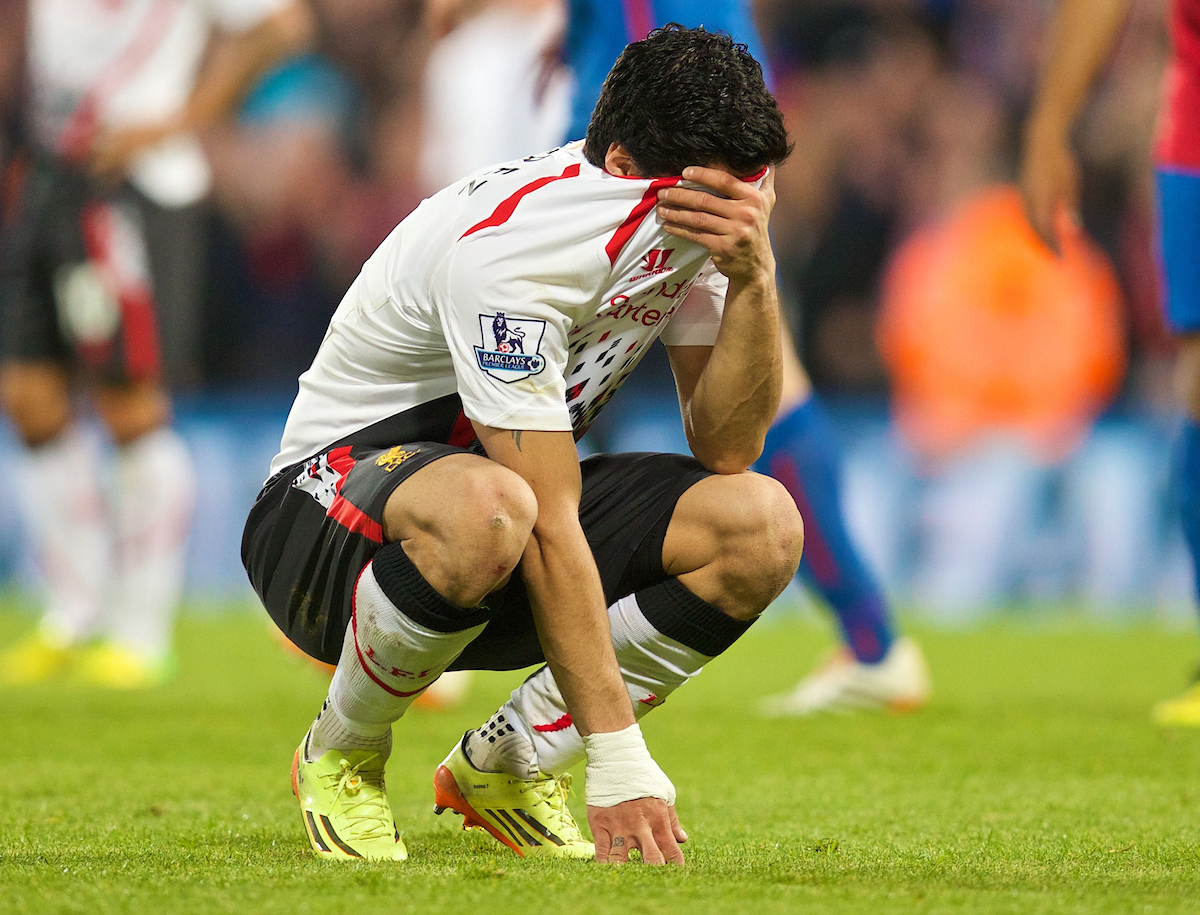 Firstly, as previously mentioned, they have come from a lot further back with a lot more work to do in Liverpool than in Boston. When they walked in to Chapel Street the club was hovering around the relegation zone, was managed by a man who clearly didn't get what being Liverpool manager meant and had a midfield that included Christian Poulsen and Charlie Adam.
In hindsight, the League Cup win in 2012 probably made FSG believe that, as in Boston, this was easy and all they had to do was replicate their proven formula to deliver silverware. It papered over the cracks and convinced FSG that a major rebuilding job wasn't needed when it clearly was.
Secondly, they did not appreciate that football is a completely different ball game to baseball, in more than the literal sense. They did not take steps to use the wealth of football knowledge to anywhere near the level they should have. In Boston it was the combined "smarts" of the ownership group, the baseball front office (the men in suits) and the coaching staff that melded together with such effect.
In Liverpool, there were several years of dysfunction between Boston and Chapel Street, between FSG and Ian Ayre and between manager and transfer committee, all of which could have been ameliorated by using the right football brains in the right way. The lack of an Epstein or Lucchino has been a huge factor.
Thirdly, they believed that Financial Fair Play would level the playing field to Liverpool's advantage and that they would be able to close the gap on the wealthier members of the big six. They clearly misjudged this.
They may have also saw an opportunity to increase TV revenues through LFCTV much as they have in Boston where they own the local NESN channel which covers every Red Sox game live. Clearly Sky still has more of a stranglehold on TV rights to football than they anticipated.
Fourthly, they did not understand the differences between the international dimension of football's transfer market and baseball's trade system and where the Red Sox sit pretty much at the top of the tree and are rarely vulnerable to the loss of star players to bigger teams. The desire of Luis Suarez and latterly Philippe Coutinho to move to a bigger club is something they could not comprehend when it happened and certainly did not anticipate in 2010. That is a big lesson hopefully learned.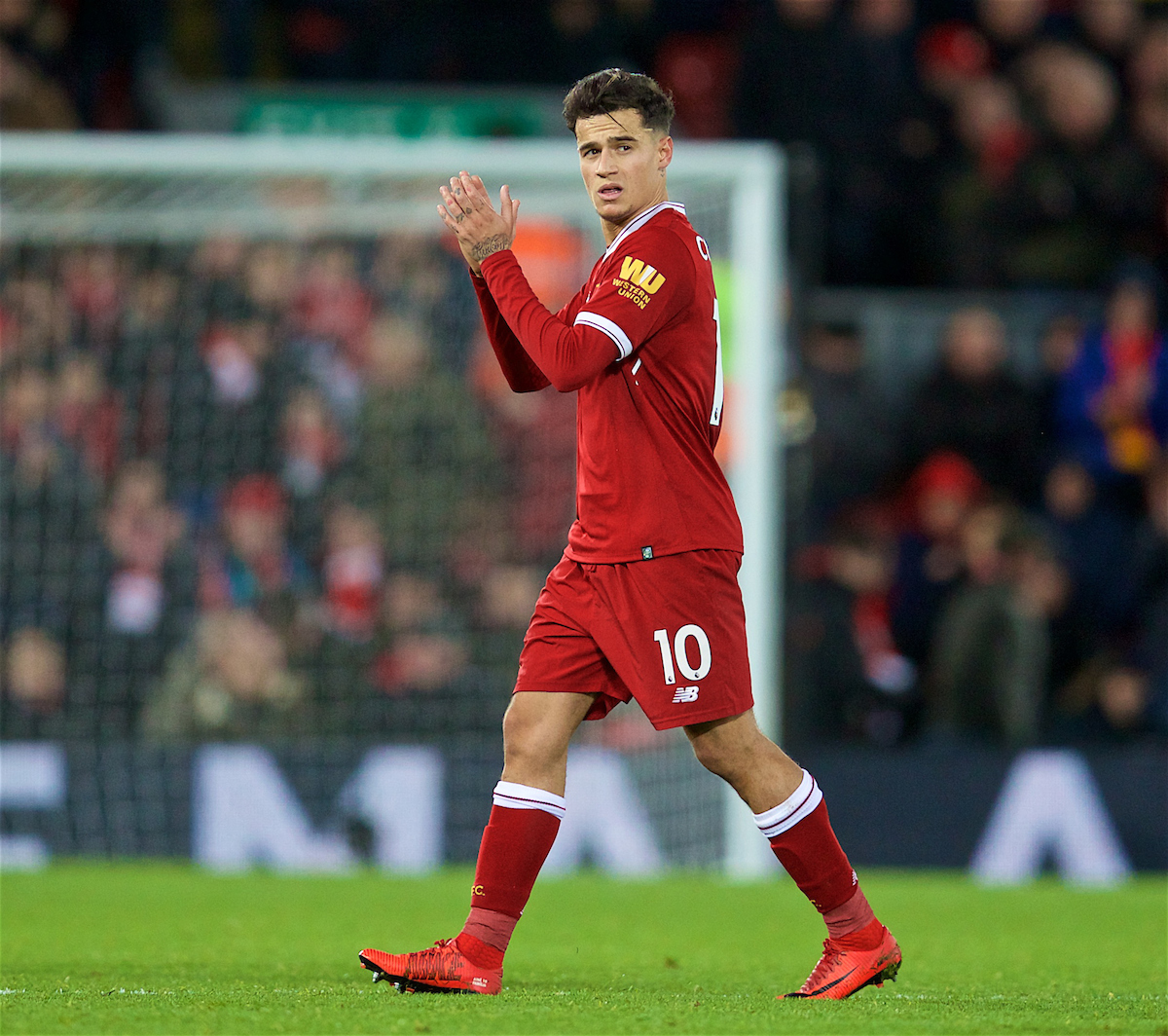 There is no doubt that the mistakes FSG have made haven't helped. On top of all this, their lack of communication (despite initial indications to the contrary) has frustrated a fan base with whom they do not have the credits winning championships brings, as they have had since early on in their tenure in Boston. Hopefully the appointment of Tony Barrett will go some way toward rectifying this in the long run.
Henry, Werner and co are not perfect owners. They aren't here in the city, they have other sporting and business interests and they do not have the bottomless pockets the owners of some of our rivals do. They have made mistakes but the progress over the last couple of years indicates that they are learning their lessons. The hiring of Jürgen Klopp, the redevelopment of the Main Stand and the much-improved performance in the transfer market are all strong evidence of this.
And one final thing, Fenway Park, which many told FSG was past its best and not fit for purpose in 2002 has been expanded and developed in ways that weren't thought possible. It is a night and day improvement from 2002-3 and is a lovely place to watch baseball, combining much improved fan amenities with a unique and historic past. They are looking towards replicating that model at Anfield, which has to be a good thing.
I know in writing this I risk the wrath of many but as far as FSG go I am very much a believer not a doubter. I was lucky enough to see up close the transformation in Boston among the fan base and feel the euphoria of the curse-busting, drought-breaking championship in 2004. Going to Fenway became fun again and the Red Sox nation can collectively hold its head up high and look the Yankees and the rest of baseball squarely in the eye.
I believe they will deliver silverware to Anfield. The fun of going to the match is undoubtedly back, the club is playing an exciting form of football and is attracting some of the best talents in football.
The owners are clearly doing something right. Let's give them time to deliver.
"That's what we're there for. The opportunity to be part of one of those nights." 🔴

"The expectation of seeing a side that can go on to lift club football's greatest prize…" 🙌

Subscribe for all our Champions League build up and reaction: https://t.co/B1RLh3MvbA pic.twitter.com/EUlUrwJ6rs

— The Anfield Wrap (@TheAnfieldWrap) 29 March 2018
Recent Posts:
[rpfc_recent_posts_from_category meta="true"]
Pics: David Rawcliffe-Propaganda Photo
Like The Anfield Wrap on Facebook