LAST weekend, just days after the high of the derby, Liverpool sold our best player and, not unnaturally, people are concerned about how we replace him — be it in the next few weeks or in the summer.
There's always a sadness when moments like this come. When Fernando Torres went to a rival it was as much of a statement as a transfer. Our (then) best player chose to stay in the country but thought he could do better elsewhere. We were no longer the pinnacle of a player's career, merely a stepping stone to the footballing elite. That was the first time one of top performers took a step up (of sorts) within the same division and it hurt. Moving abroad was understandable, but not 200 miles away.
The central issue with Philippe Coutinho is where we provide cover. The Brazilian filled multiple roles on the field, being either a central or left-sided midfielder or on the left of a forward three. Brendan Rodgers even used him as a nine, with some success, in the FA Cup run of 2015.
Is it possible to find a replacement who can play all three roles or are we effectively buying two-three players to cover one man? Well, given how Jürgen Klopp likes to move people around, it looks like the purchase of three specialist players is unlikely. That leaves the problem of finding one player who can do the lot. In about three weeks.
We had a similar problem with Luis Suarez after he too took the Catalan coin. How do you replace a talent like that? The answer is that you can't. Something we proved beyond all doubt in the summer of 2015.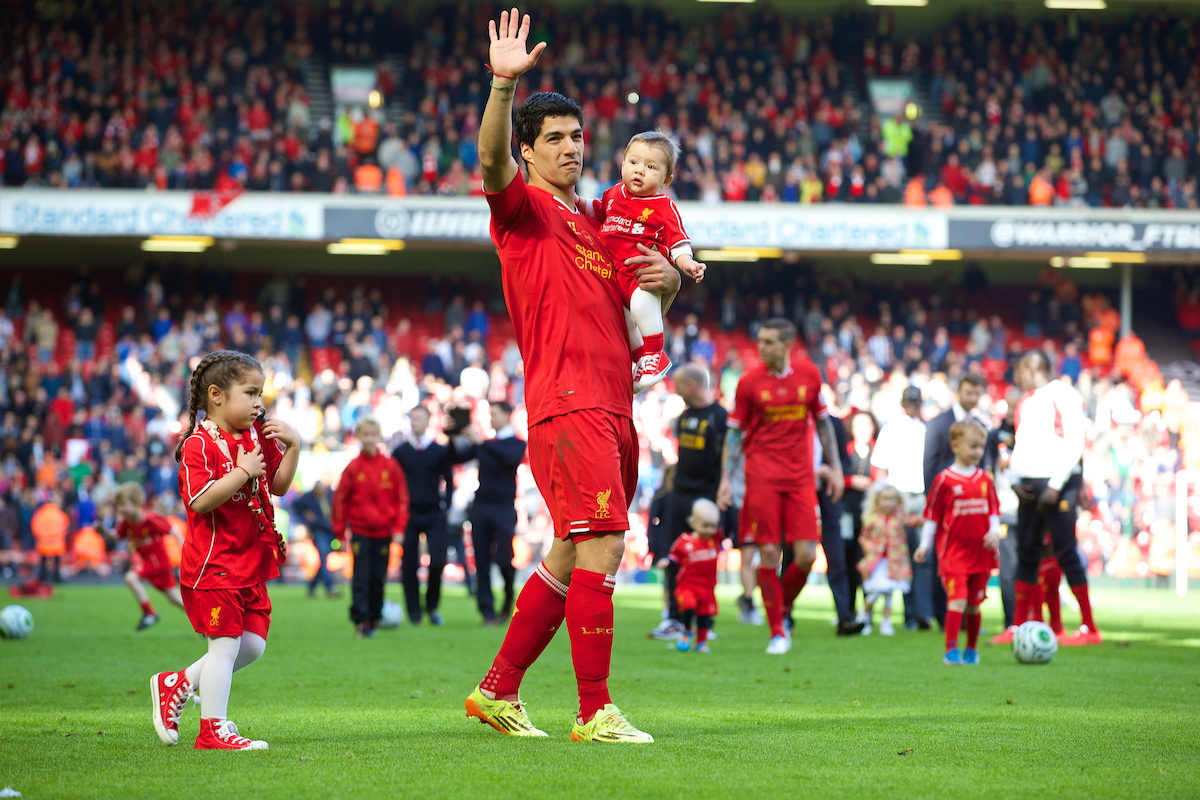 It's a sad truth that every player can have their head turned if the Spanish giants come in, though even that may not be enough as richer clubs emerge. Barcelona could hardly believe it when Neymar went to Paris Saint-Germain so even clubs of that stature can have their players poached. It's likely that the same will happen again to us. Take Emre Can for example. I've no doubt he loves being at Liverpool but a ticket to Turin pretty much guarantees trophies and international football.
So it's vital that prospective players are sold on the idea of club by Klopp. He only wants players who like what we're trying to achieve. This can prove difficult if regular Champions League football is not guaranteed.
If we fail to do that then at some point we're going to have to sell more prime assets and watch more of our idols move away when they're at their peak.
Take the 2009 side. Javier Mascherano went (them again) and a huge part of our spine went with him. Some say that we never recovered once Xabi Alonso was sold, but it was the sale of Torres which really ended the Rafa Benitez era even though the manager himself had long gone.
The writing had been on the wall for months and the "Torres bounce" was replaced with a slump-shouldered incarnation who treated each of his subsequent goals with embarrassment. Come the Roy Hodgson era his mood (and hair) darkened and anyone who was at the Wolves game in January 2011 left with the feeling that the end was nigh despite his two goals. He didn't celebrate them with anything more than a drop of the head.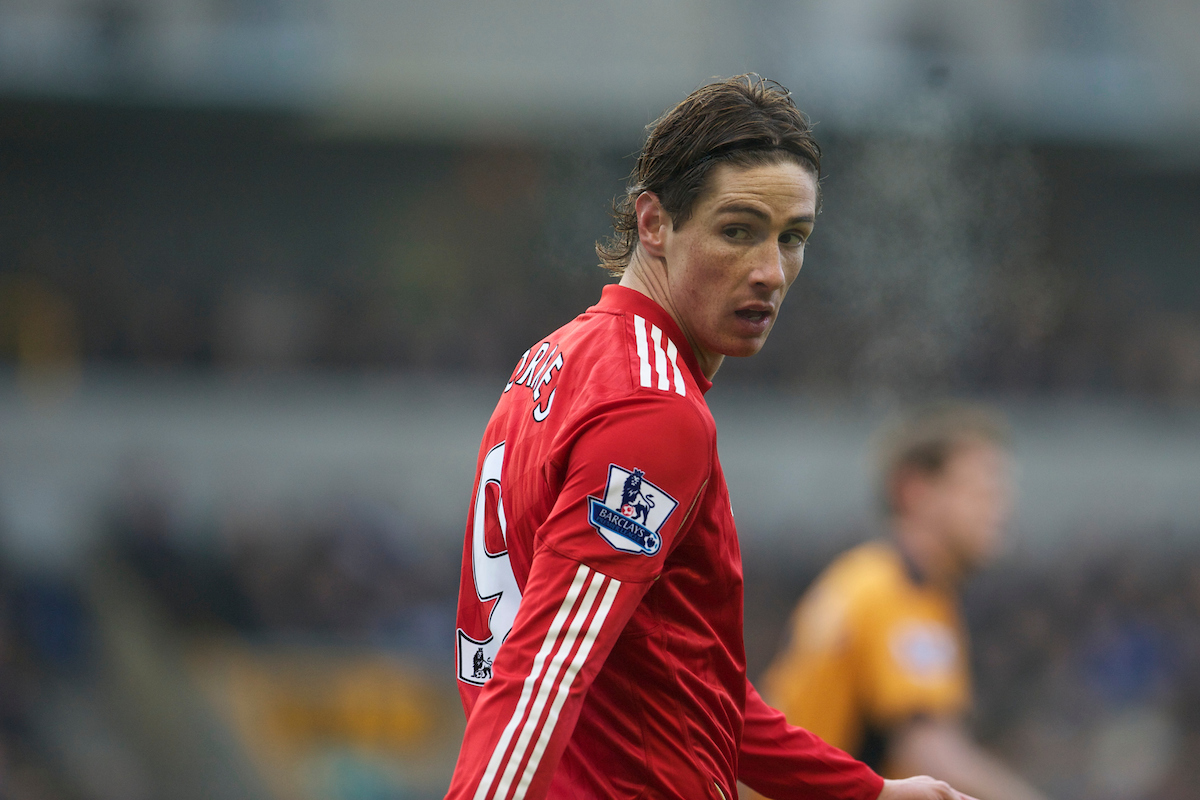 Coutinho too has had a cob on since he was denied a summer move. The goals have still been there and he has celebrated as usual, but there's always been the sense that he would go home and glumly cross another day off the calendar until his "dream move" was achieved. His performances were still Liverpool, but his heart was Barcelona.
I have no sympathy for Coutinho. He wanted the best for himself, and that's fine, but that is at the expense of Liverpool Football Club – which is not. Football fans are hypocrites by nature and our love can turn to hate, or indifference, with a single announcement.
Coutinho can't help Liverpool anymore and so the man who partly held our future in his hands has become just another footballer playing for someone else. That may sound brutal but sometimes straight talking can be a good thing. He can write as many open letters about how much he cherishes the club and its supporters but what is the point in wasting emotion on someone who can no longer add to the Liverpool cause. That's how I feel about it anyway.
The signing of Mo Salah and the form of Roberto Firmino cushion the blow a little. This time last year Sadio Mane was the main man and his loss was keenly felt when he went to the African Cup of Nations. Suddenly the free-scoring Reds were knocking out draws with Sunderland and Plymouth Argyle while Divock Origi gamely tried to inject a spark upfront. This time we have pace all across the front three and even though Sadio isn't quite on his mettle, we're hardly going into games light on options. Selling Coutinho won't relegate us.
This is not necessarily a bad thing and our past has a couple of examples where we've lost the fulcrum of our game and bounced back.
In 1976, there was a sense that Liverpool's mighty engine might be derailed when Kevin Keegan gave a year's notice. Of course we ended that season a jammy deflection away from winning the treble, but the new season without one made people nervous. It wasn't just Keegan's goals, but his work rate around the pitch. People talk about pressing like it's a new thing but Keegan was a master of it from the day he joined. How could Liverpool replace that sort of player?
Kenny Dalglish took mere minutes to dissolve those worries.
It happened again after the double season when Ian Rush announced that he was off to Italy at the end of the 1986-87 campaign. He, like Keegan, gave a year's notice.
This was too much to take as this was not a great Liverpool side.  That sounds insane given that we'd just taken the league and cup, but there was a sense that force of character alone had got us over the line. Furthermore, Rush was the only reliable striker. Paul Walsh suffered from long-term injuries and John Wark, who would often fill in when needed up front was, well, John Wark. Anything could happen when he was on the pitch – in either direction and it's a rare player who can score 27 goals in a season and still be treated with scepticism from the support.
The other striker was the manager himself, but he was 36 when the 1987-88 season kicked off and was only be used sparingly in Rush's farewell campaign. It looked like Liverpool would struggle and with Everton briefly in the ascendancy again – they clinched the 1987 title as Rush was scoring in his final home game – there were dark days ahead.
We finished nine points behind Everton and though second place would be something of a success nowadays, no one was celebrating it back then. Rush scored 40 goals that season but we still didn't win anything. What do you do with a failing side who is about to lose their best asset?
Well, we did two things. We trusted the manager and bought John Barnes, Peter Beardsley and Ray Houghton. With the new season only a few months old the only talk of Rushie was the argument that he wouldn't be able to get into that side. Dalglish reinvented Liverpool that season and it's one of my favourite memories that at one of the Everton games that year with the gates locked well before kick off, an old man turned to me, nodded at the singing and swaying on The Kop and said "this is great, it's like the '60s again".
I love seeing old people at the match. Men and women who have seen the lot and will never lose their love of it all despite the changes in the game. That statement meant something.  He'd watched Liverpool climb from the second division to league champions to cup winners to European champions, but never with the sheer joy and invincibility of that side. Kenny had built a team without his mate upfront.
Who knows? History may repeat itself. Torres was replaced by Suarez and Suarez was replaced by… OK, the argument falls down there, but if you trust the manager in his decision to ship a genius out then any panic will be replaced by an understandable sense of uncertainty.
Klopp buys well and it's only the frustration of immediacy which has us worried.  The best way to replace Coutinho was to have someone in on the day that he was announced.  Maybe they could have even crossed paths at duty free.
My biggest concern is the talk of Naby Keita coming early. It "might" be possible. The uncertainty of that word makes this look a gamble and selling your best player on the probability of a "might" looks like foolishness. There's talk of a mysterious player coming in from nowhere. That might be nice.
Well, Coutinho's gone and it's now up to the manager to replace him. It may look like a tricky job but we've been here before and come back stronger. I only hope it doesn't derail another season.
"We'd like to see the Coutinho money reinvested and we'd like to see that this window."

"I think that should be a player that isn't Naby Keita. That isn't to say you couldn't do Keita and one other."

Subscribe now to listen to The Gutter: https://t.co/CkGRoY9m3k pic.twitter.com/Ivuv8FTV3l

— The Anfield Wrap (@TheAnfieldWrap) 11 January 2018
Recent Posts:
[rpfc_recent_posts_from_category meta="true"]
Pics: David Rawcliffe-Propaganda Photo
Like The Anfield Wrap on Facebook