TICK tock. Tick tock.
There's five days to go until the transfer window shuts again. I feel like we've been here before but this time it's different.
In the Januarys of 2009, 2014 and 2017 Liverpool entered the New Year primed for title tilts. On each occasion the club chose to trot out the same arguments for shunning mid-winter strengthening. They read like a familiar litany of excuses. Difficult market, the right players unavailable, January surcharges and this year's en vogue rebuttals – danger of disruption to dressing rooms and need for time to settle.
Ask Joe Fagan whether John Wark's spring arrival in 1984, or quiz Kenny Dalglish as to whether Ronnie Rosenthal in 1990 upset the applecart? Nay, but they both hit the ground running and instead upset the opposition with goals that steered Liverpool to the title. Wark and Rosenthal might have appeared insurance buys and short-term solutions at first, but both played at least three seasons in Liverpool red.
Under Rafa Benitez, Liverpool missed out on the league by a measly four points, Brendan Rodgers fell short by the width of Rizla paper, while Jürgen Klopp's juggernaut ran out of gas last January – exiting the League and FA Cups as well as reeling from a strike below the title waterline and in one fateful Anfield week. Last season's Reds – stretched to the limit by an injury crisis that defines most football seasons – never really recovered and limped over the line to fourth place with a point to spare on the last day.
On each occasion, Liverpool were forced to rely on an abundance of mediocrity as ripening league championship grapes withered on the vine. For David N'Gog and Nabil El Zhar read Iago Aspas and Victor Moses. Klopp's surge was halted by the known departure of Sadio Mane to the African Cup of Nations, injury to the same player later, a half-fit recovering Phil Coutinho not at his best until the season's dying embers. Players were overplayed and became exhausted, The Reds suffered losses to Swansea; and at Hull and Leicester as the title aspirations vanished almost overnight.
January had been dismissed as an option to plan for things that are just part of football; the vagaries of chance – form, fatigue, injury, suspension.
As I said above, this time it's different. We've surpassed ourselves in the opening weeks of the season. We've all too relinquished contractual rights to our best player and are actively planning to make do and mend without him. This, with £145million worth of readies sloshing round somewhere in a Boston deposit account.
If 2009, 2014, and 2017 saw unforgivable inertia, this time round it's disgusting, willful negligence. Unless we buy someone. It's not too late.
There are five days left to reinvest and go hard at a season which is living and vibrant, with second place, the FA Cup and the small matter of a sixth European Cup at stake. But, take our manager at his word and we're "not actively looking at someone new". Only fixed targets – conveniently unavailable – will suffice so we have to wait and suffer probable disappointment again.
Witness the sterile, tired, bereft of guile showing at Swansea and tell me you're not worried that a triple vision turns to blindness almost in the blink of an eye. Arsenal – managed by a similarly sniffy Arsene Wenger – have seen too many seasons evaporate in the face of selling to their rivals and failing to reinvest. The knives have been out Monsieur Development (pronounce that with a soft T) for fucking ages.
It's not just that old pompous fathead off the breakfast telly saying it. Most of their fans have wanted Wenger out for years, despite being the greatest manager in their history and actually winning three trophies in the last four years. They're in another final next month but most Gooners still want change and a more aggressive transfer policy over training ground simple nurture.
At Anfield though, Jürgen's bold insistence he can coach and carry a squad now deprived of its attacking catalyst and best player is all OK. We'll be fine, apparently, because "it's what Klopp wants".
It's not I want. Some agree with me but not many concur – and I think I know why. The unconditional love the German enjoys from legions of supporters makes his decision-making infallible; beyond critique without expectance of an almighty backlash.
Sure, I get that Coutinho wanted out and it was Klopp (not Boston) who sanctioned, even hurried through the sale. I understand he only wants players who want to play for us. Me too. I also think there's merit in waiting for players you believe in.
We've had to wait for Naby Keita. He – like Our Phil – has been an agitating pain in the arse but RB Leipzig's management believe themselves capable of managing him back into the final five months of East German fray. A bit like the way Rodgers coaxed a Latin, sulking, banned, serial chomper back into the 2013-14 fold. Did he go on strike being denied his move to Arsenal? Did he fuck. He responded by banging in 33 goals until his legs nearly fell off and he gave way to Iago Aspas and his shit corners.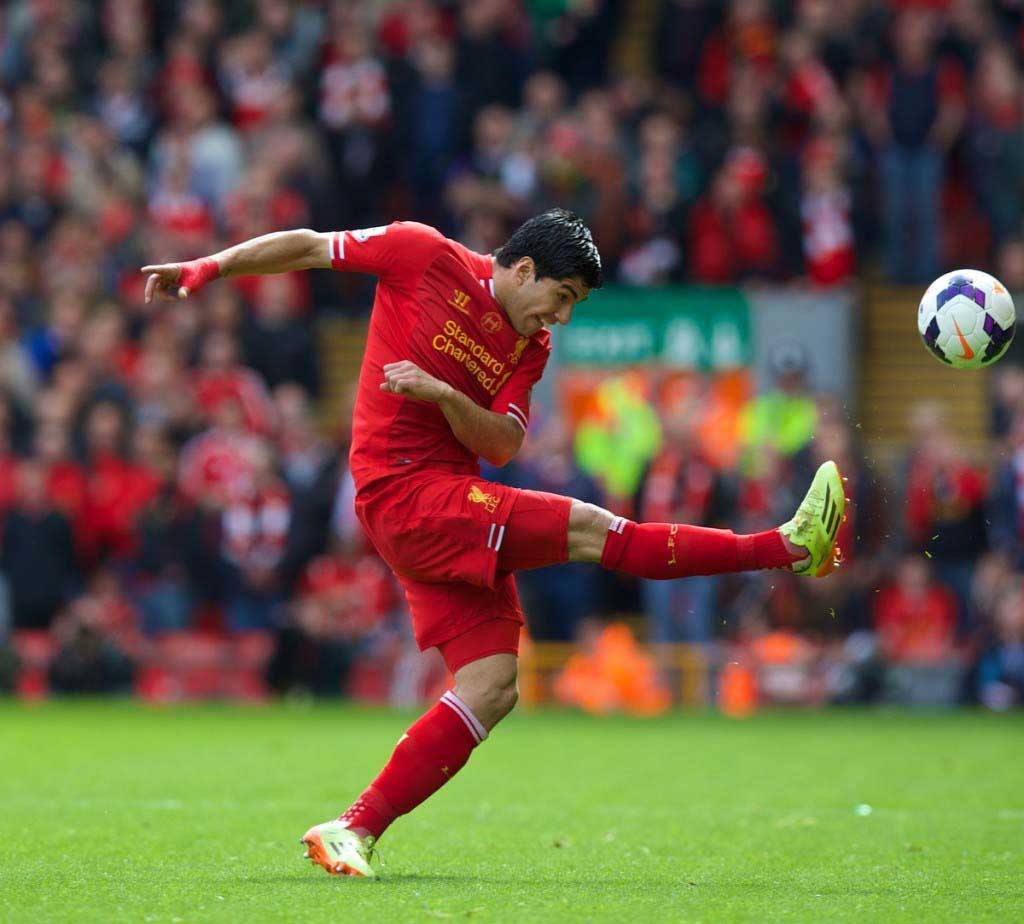 I also believe in compromise. Bend a little. Be flexible. What did the Rolling Stones once lament? "You can't always get what you want."
At school, in lower sixth form, I adored this girl in our year. She will remain nameless. She knocked me back. Then I saw another girl at a different school who looked a bit like her. She was my second choice. I asked her out and we spent three great years together. She was a fantastic acquisition. She grew into a fine young woman, I helped her develop and we had fun doing so.
The football analogy continues. In life most things can be related to the beautiful game.
Then she ran down her contract and signed for another fella. I ended up with nothing, when the emotional equivalent £145m would have come in handy replacing her; maybe not with the same type but someone of equal beauty but different attributes.
I didn't have the means to replace her and morale suffered. Spirit was lowered until I met someone who would bring the same excitement. But, it took six years; six years during which I won nothing but a reputation for underachievement. Even some of my biggest fans went off me, including my mum and dad. I didn't blame them. It was my own stupid fault.
So, there's this week's dollop of romance.
Back to the footie, or if you get what I'm alluding to above, you realise I didn't veer off topic at all.
What about this rotation thing that Klopp's got going? Good wasn't it? Not perfect, to those who like full-strength derby lineups, but pretty sound nonetheless and 18 matches unbeaten prior to that craft-free show in South Wales.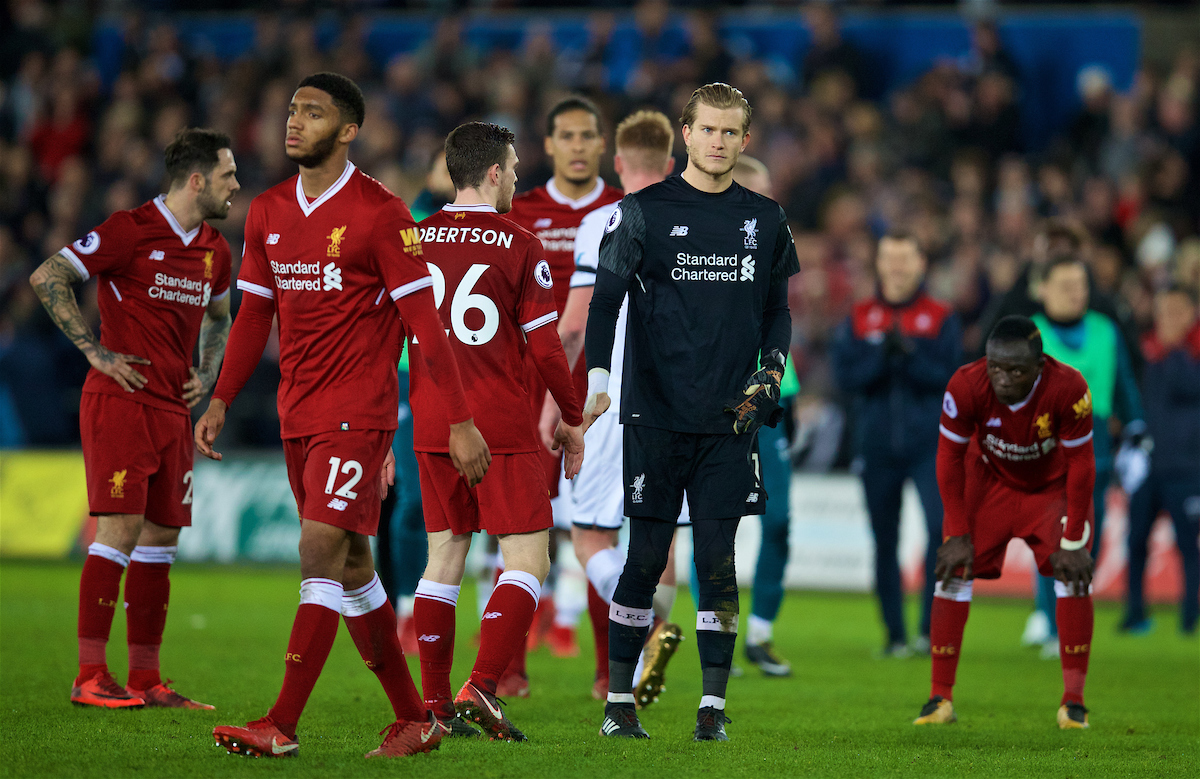 Perm any three from four out of Coutinho, Mane, Roberto Firmino and Mo Salah and you always have the trident you need, with Phil's guile, vision and class at the fulcrum of everything. When Mane struggled before Christmas, up stepped Phil to fill the void. Sadio was given time to rehabilitate and is now back to his very best. The rest and rotation did him good.
That's all gone. Perm any three from three now. Even when they're all fit and firing, we might want to load the bench with something brutal. So, one gets left out and in comes the threat of Danny Ings and Dom Solanke with zero Premier League goals. A last chance for Daniel Sturridge to do a Lazarus? Not likely since the manager has hardly deployed his talents even when fit and he's probably off anyway. Another January deal – done perhaps by Sevilla without great difficulty.
Give Ben Woodburn his wings? I'd love that but he's had barely a sniff of first-team action this season. Why? It's nearly 18 months since he marked his debut with a goal at 16 years of age. We've hardly seen him since; this talent so ripe for Klopp's famed "development". Maybe, short of natural pace, but blessed with Coutinho's eye, is he not a "Klopp player"? If so, I would find that bizarre, so the question must revert to "why have seen so little of this season?"
We simply have to reinvest, even if it is in a second choice, just like the girl I found back in January 1986. I compromised then and struck gold. If we don't, and another season is sabotaged by lack of quality, to compensate for tiredness, injury, or suspension we will only have ourselves to blame. We have five days to do something about it. Or, we can do nothing and risk 2009, 2014 and 2017 playing out again in front of our lovelorn eyes. Our peelers will end up as red as our shirts.
Let's hope not. Let's pray the remaining terrific trio remain fit enough to play all 20-plus games without a niggle, a strain or a cramp. Have them frozen in ice and just defrost them on matchday. Trust to luck and we'll be sound.
It was either Albert Einstein or Mark Twain who said: "The definition of insanity is doing the same thing over and over and expecting different results."
Or, as one of my favourite banners in Istanbul read: "Forget not the past, for in the future it may help you grow."
In simple terms, learn from your mistakes.
Five days.
Tick Tock.
"Having someone like Jurgen Klopp is nice for FSG because it's nice for their pockets." 👀

🗣 Subscribe and listen to our latest 'Gutter' show, where we discuss Liverpool's latest transfer rumours here 👉 pic.twitter.com/p1gP51O2q1

— The Anfield Wrap (@TheAnfieldWrap) 25 January 2018
Recent Posts:
[rpfc_recent_posts_from_category meta="true"]
Pics: David Rawcliffe-Propaganda Photo
Like The Anfield Wrap on Facebook