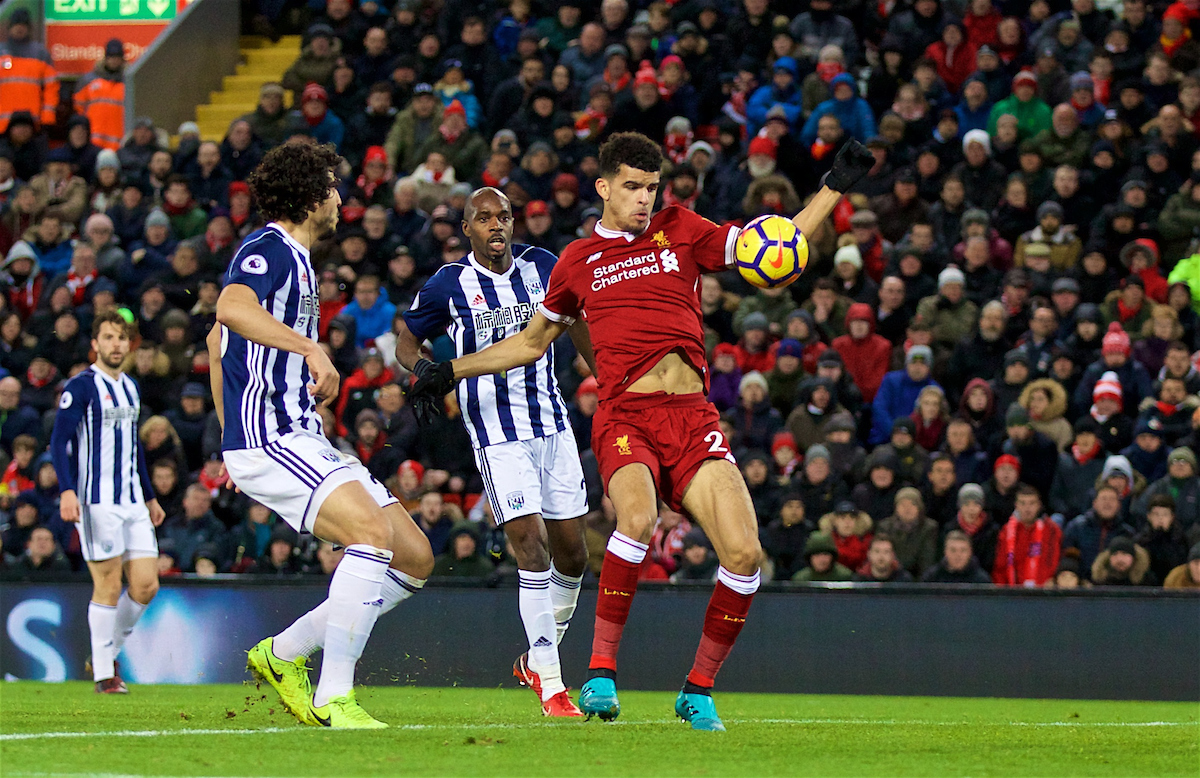 THAT was a kick in the nuts, wasn't it? Never mind, eh? Up the reality checking Reds.
It's not for us to just disappear into the sunset. No need for a scrappy narrow victory when we're having an off day. Liverpool descended on the bottom-placed team Swansea, the de facto worst side in the country — Liverpool on an 18-match unbeaten run and conquerors of champions elect Manchester City — and lose to the crappy arl Swans.
It was a particularly galling defeat because there was much to be gained by the taking of a routine three points. The best part of a serious gap would have opened up over Arsenal and Tottenham and Champions League qualification would have been close to becoming "ours to lose".
There was evidence there for those that need to see it that this Liverpool remain vulnerable to bus-parking opponents. Stats emerging suggest Liverpool very often fail to win when they see the vast majority of the ball. I'd suggest it's a deceptive statistic in a "chicken or the egg" sense. Are Liverpool being frustrated by opponents who are happy to let Liverpool have the ball or are Liverpool simply seeing a lot of the ball in games because there's a need to force the issue when an early breakthrough doesn't happen?
Look at the possession stats in the memorable Arsenal game in 2014 where Liverpool race to a 4-0 half time lead. The 5-1 losers end up having the lion's share of that possession. Go figure. Well, I'll do it for you — teams that have scored a couple of times don't need to have the ball as urgently as teams that have conceded a couple of times.
Possession stats are really hard to interpret, and the adage that this Liverpool have trouble against overtly defensive opponents rings true until it doesn't. Lots of teams have come to Anfield or even on their own turf, and attempted to low block Jürgen Klopp's team into frustration. They haven't all gotten away with it. The likes of Maribor, Huddersfield, Southampton, Brighton, and Swansea (at Anfield) have all suffered terrible drubbings at Liverpool's hands despite attempting to keep 10 men in front of The Reds and the ball.
This weekend's opponents in the cup, West Brom, are cited as one of these defensive teams that have thwarted Liverpool this term. They recently secured a 0-0 at Anfield , but although they were compact and disciplined at all times, they showed plenty of adventure and attacking spirit. Likewise Burnley who drew 1-1 at Anfield in September.
In Liverpool's 18-match unbeaten run we scored two goals or more on 15 occasions, and were restricted to a single twice, with only West Brom actually completely shutting us out.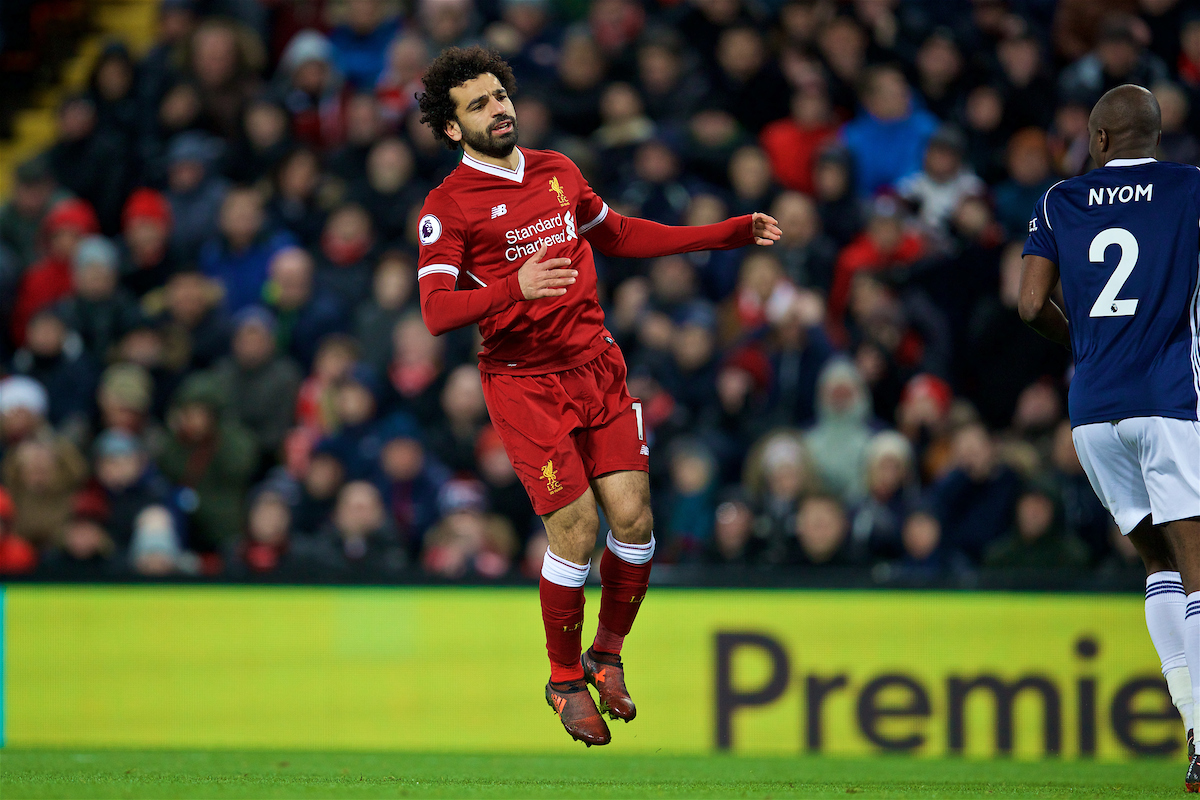 The argument that you just need to keep the bus parked, the stable door closed or whatever other negative metaphors abide, is one based on lazy memory. But then we're all guilty of it. Look at my opening paragraph above again . It was an emotional salvo, but was it fair? I bet we all said or thought — post that one-nil defeat to Swansea — "typical Liverpool", or words to the same effect.
But it wasn't typical Liverpool. This Liverpool had won five out of its previous seven aways. And the two that weren't won were both 3-3 draws. There was nothing familiar about Monday night's disappointment. It just seemed that way. The reality is that when things go well we tend to quickly get comfortable in the happy bubble and when things go badly we soon allow ourselves to be subsumed by negativity.
I'll not add to cliche and say we should treat both these "imposters" the same because this Liverpool are a good Liverpool and we should stay confident that they will remain so.
But in the immediate here and now we could really use a bounce back against West Brom. I think the manager will note that the games have thinned out in their frequency since the turn of the year and feel readier to go again with a strong side, and not overly worry that his players won't have the legs to handle Huddersfield next Tuesday night too.
Having said that, there are one or two who have been kicking their heels lately and will be pressuring the boss to see some action. Klopp may rest Mo Salah for this, and maybe Bobby Firmino too. He could be tempted to give Daniel Sturridge a chance at a last hurrah with a late transfer window move still a possibility. Alex Oxlade-Chamberlain could be asked to demonstrate that, despite impressing in central midfield, he can still cut the mustard as a wide forward.
Adam Lallana is a near certain returning starter, as will be the likes of James Milner, Trent Alexander-Arnold, and possibly fit-again captain Jordan Henderson.
I want us to win the cup this year. You want us to win the cup this year. Come on the eeayadeeyo Reds, into these.
Predicted 11: Karius; Alexander-Arnold, Lovren, van Dijk, Robertson; Henderson, Milner, Lallana; Oxlade-Chamberlain, Sturridge, Mane.
Kick off: Saturday, 7.45pm
Referee: Craig Pawson
Odds: Liverpool 33-100, Draw 5-1, West Brom 10-1
Recent Posts:
[rpfc_recent_posts_from_category meta="true"]
Pics: David Rawcliffe-Propaganda Photo
Like The Anfield Wrap on Facebook