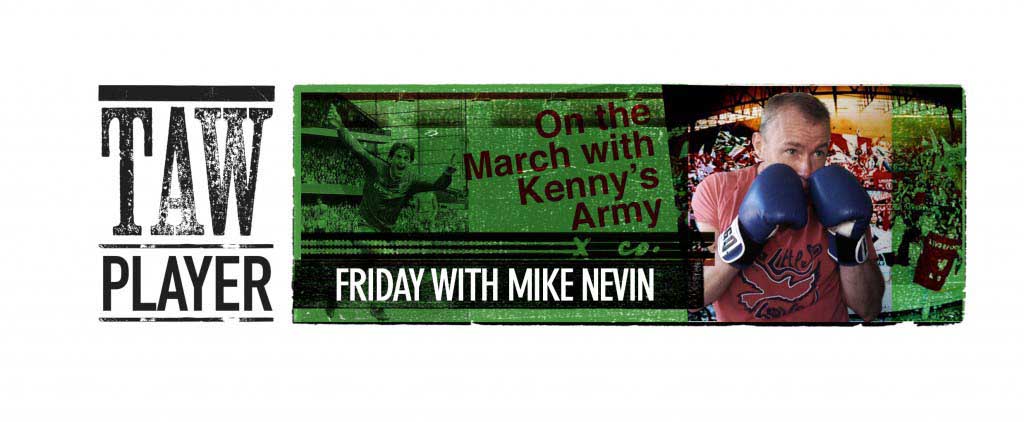 I'M never quite ready for the start of a new season. This year especially so, with August barely a week old before the first shots were fired. Something to do with The Euros, I believe, which irks all the more given that Hodgey's Lions are responsible for getting me out of my deck chair. The Premier League is underway even before the slog of the lowly Evo-Stik League, with its 24 teams and 46 games apiece in English football's seventh tier.
On the cricket front, at least England had the decency to win the Ashes ahead of schedule and free up some column inches on the back pages for the return of the footie but still it felt indecently early. The fall-out from the end of last season, and the last campaign in general added to my lukewarm feeling to towards another another nine months of weekends at the mercy of Liverpool's results. No-one wants to feel like we did going back to the office after Aston Villa at Wembley or be the butt of the water-cooler jokes after 6-1 trouncings at Stoke.
Most of us need the summer break; those of us who have football in perspective but still wake up with a heavy heart after a defeat, even more so than the players. Those of us who celebrate with gusto after a hearty win (or drown sorrows in defeat) need a break for the sake of getting into work for a few Mondays without looking like we've been dragged through a hedge backwards. Actually, from February to April 2014, Reds were clocking in all over the world drawing concerned looks from bosses and colleagues who may well have thought we'd been in an accident over the weekend.
If there was any reluctance to embrace another crusade, I needn't have worried. The sun is still shining — relatively speaking after a less than glorious summer — and of course, last weekend was a breeze. Chelsea dropping points at The Bridge and Jose Mourinho having a lovers' tiff with the doc. The Ev, despite Roberto Martinez's smart new crop, just being the Ev.
Of course you can't have it all your own way and Manchester United reverted to last season's type to spawn yet another win courtesy of a Spurs o.g. — which served to remind how consistently awful they were last year, saved time and again by the unsettled David De Gea, only to turn up at Anfield and deliver their one good performance of the season.
And then came Sunday with Arsenal's "last piece of the jigsaw", Petr Cech foraging blindly round his box as the starter to our Britannia main course. To be honest, our game — and the Liverpool performance — were drab in the extreme but Philippe Coutinho's moment of sheer brilliance has sent us all bouncing into this week.
An impressive win for Man City at The Hawthorns hasn't stopped the excitable among us looking up forthcoming fixtures for our immediate rivals. Whether aspirations are restricted to more realistic top four hopes, or those perennial title dreams — don't forget we're the "deluded Kopites thinking it's gonna be their year" — the opening weekend has given everyone a boost.
This weekend is another to savour rather than suffer with the Reds not in action again until Monday night but the prospect of three points and a 100 per cent return after two games a not-unrealistic prospect. Points will be dropped at The Etihad where the unmentionable one makes a home debut and Manuel Pellegrini's revitalised-looking City look to question Chelsea's favourites tag.
Before that we get the chance to witness if Everton's away support (and it is rumoured that numbers are depleted already) are as unforgiving as the Goodison gallery towards Bobby M if the waters are choppy down at Southampton. We even get an advance taste of next season's Friday night football and it is to be hoped the whole of Birmingham, at least of those of the claret and blue persuasion, pile out of work early, enjoy a quick Balti pie and then get on the ale to put the fear of God into Louis van Gaal.
It's funny how a single strike of a football, albeit a brilliant one from the magic boot of Coutinho, can put a totally different complexion on the whole mood of a season. A similar strike from Fernando Torres at Sunderland in 2009 and a Simon Mignolet penalty save against Stoke in 2013 were catalysts for our best seasons since the last title win in 1990.
Even for the mathematically challenged it's not difficult to work out that May 2016 will represent 26 years since our 18th League title. When Manchester United ended their equally surprising long wait for a domestic crown in 1993, it was 26 years since they had last been Champions. Just saying, like. And football is a funny game.
https://www.youtube.com/watch?v=Qt0goOPDi4c
If things turn out well between Friday and Sunday, appetites ought to fully whetted for Monday night and the visit of Bournemouth. It should be said that although they will undoubtedly turn out in force for their first Premier League trip to Anfield, asking Cherries fans to make an evening round trip of 400 miles is a latter day piss-take all too common and gives oxygen aplenty to anyone who is dead set "against modern football".
So, what are we looking for at Anfield on Monday? It was noticeable last weekend that there was little attempt to serenade Brendan Rodgers as he walked off the field past the buoyant away section. Perhaps I'm reading too much into that, especially with Coutinho rightfully taking most of the plaudits but for the majority it seems a case of "wait and see" before chants of "Brendan Rodgers' Liverpool" rain down once more from the stands.
For the home crowd also, the manager's "money in the bank" accrued during 2013-14 has long been pilfered. The same agnostic mindset, even for the opening home game of the season, is likely to be felt by a group of players — new recruits apart –who let the fans down during that awful end of last term.
For supporters with a real axe to grind, a testing fixture list away from home into the autumn is being viewed as potential ammunition to launch a tirade of abuse they will gladly use to see Rodgers off. Being proved right wrestles with hope in your heart as the currency valued by a section of our support and Rodgers' appointment as Liverpool manager is something many still claim is the very definition of over-promotion. If there was a valid reason for considering his removal last May, it was the undercurrent of disdain towards Rodgers that will inevitably carry into — and possibly derail — this season.
What Rodgers needs on Monday is another three points and a maximum return before visits to all of the Premier League big guns conclude with the trip to Man City as early as November 21. One imagines by then, if Liverpool are unable to garner enough points and aspire to the upper reaches of the league, Jurgen Klopp will be fully rested, refreshed, and ready to answer a clarion call from the Kop.
No pressure, then.
It won't exactly be hearts and flowers for Brendan over the coming months unless Liverpool can hit the ground running. Stoke was a decent jump from the blocks but now supporters and arch critics alike will be looking for Liverpool to hit their stride quickly. If not, there will be consequences, regardless of FSG's apparent backing of their man. Unlike last summer, the business conducted during close-season, on the pitch and on the staff, has Rodgers' fingerprints all over it. No longer it seems, is there a transfer committee behind which to hide.
While three points rightly remain the ultimate aim, the new-look Reds will be looking to show some promise against the Premier League debutants, Bournemouth. Both fans and commentators will scrutinise style of play, and in particular how Rodgers casts off the still-valid claim that Christian Benteke is too similar stylistically to the now thoroughly discredited Mario Balotelli.
Ninety minutes in the Potteries gave only scant assurance that a 4-3-3 system can harness Benteke's superior touch, movement, desire and goalscoring prowess. It's essential that — at home — Liverpool enjoy more possession but also get the wide forwards tighter to the central striker, creating a constant supply line for the likes of Coutinho and a more advanced James Milner.
Roberto Firmino's 10-minute cameo at Stoke might put the largely ineffective Adam Lallana's place under pressure but Rodgers is likely to resist that temptation and allow Lallana another chance to show that an extensive pre-season will finally exhibit the clever, imaginative footballer that parted the Reds from £25m last summer.
Besides, Firmino is the type to relish an Anfield debut off the bench, and if the Luis Suarez comparisons are in any way valid, announce himself on home soil with a goal late on. Jordon Ibe, too, should get another opportunity to show that early promise — for that is all it currently amounts too — can flourish into something more tangible in terms of goals and assists; which isn't unreasonable for a player occupying one of the three forward positions.
It might only be mid-August but the pressure is on already. At this early juncture, the chosen drink du jour might remain an ice-cold lager or chilled white wine but Liverpool and Brendan Rodgers have a point to prove from the off and, most importantly, a fan base to win over.
Slip-ups from our rivals only add to the demands, for Liverpool have an opportunity to steal a march. Points and a performance are at the top of Monday's wine list, and if the Reds want to look forward to heady autumn weekends they can afford zero spillage.
[rpfc_recent_posts_from_category meta="true"]
Pics: David Rawcliffe-Propaganda Photo
Like The Anfield Wrap on Facebook