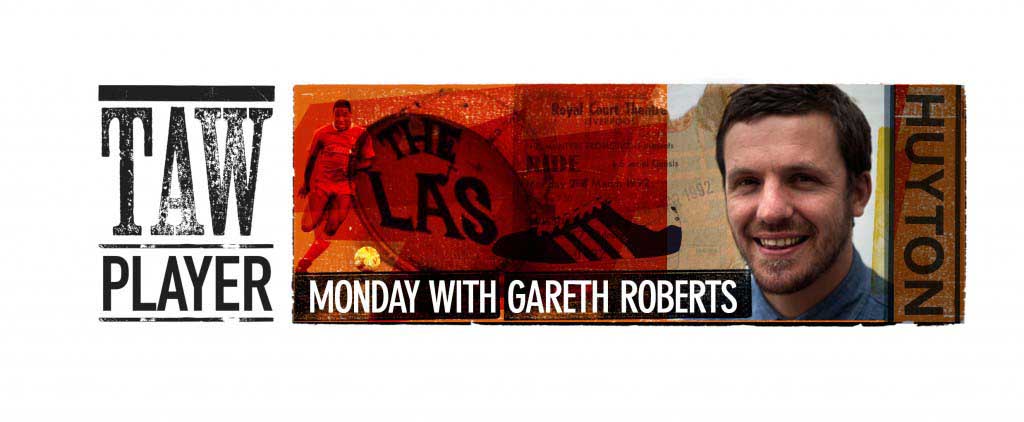 IF there was one thing that annoyed me in the wake of that May mauling at the hands of Stoke City, it was the suggestion that it didn't matter. "Nothing riding on it was there?" "Only the last game of the season. Why are you arsed, why you angry – go on holiday, forget it."
No, no, no, no, no. I'm surprised anyone who supports the club could suggest that, but suggest it they did. Perhaps it's a perverse sort of support to them. Back the Reds somehow no matter what. Even when one of the poorest performances in living memory has left travelling fans being serenaded with songs about Liverpool being "fucking shit". It's not for me. The team didn't deserve anything but two fingers that day.
Last game of the season or not, to my mind, it mattered. It always matters. And by rolling over to an average Premier League side — letting them play out a sporting humiliation in front of the watching millions — that Liverpool side let us down. It wasn't just the players on the pitch that took a battering – it was the reputation of the club, the name of the city, and the pride of everyone who calls themselves a Liverpool fan. Six-one to Stoke — the biggest defeat for Liverpool in 52 years. Manna from heaven for anyone who hates the Reds and a day to forget for everyone who doesn't. It doesn't matter? Do me a favour.
In the aftermath of the result, the players were then pictured on a pre-arranged trip to Dubai — a farewell to departing captain Steven Gerrard. Understandable, but in the circumstances it didn't look great. And Liverpool should be bothered how it looks. Because how it looks matters.
Since then, there's been plenty said and done to at least provoke a nod of the head if not a smile. Recognition at least that some things are being done in the right way and that everyone isn't walking around at Melwood shrugging shoulders. Last month Jordan Henderson said that day at Stoke was "sickening". "A day that many of us will never forget," he added.
On the subject of the Dubai trip, he went on: "A lot of us didn't want to go to be honest."
Yes, yes and yes. This is what I'd expect to hear from a sportsman who takes pride in pulling on the red shirt.
Adam Lallana was at it too. "It spoiled the summer break, if I'm honest," he said. "No one likes to get beaten, especially 6-1. It was an embarrassing result for Liverpool Football Club, a team that should not be losing in that way."
A team that should not be losing in that way. That. Exactly that.
Let everyone else bang on about Liverpool living in the past. Let Daniel Taylor pen his usual knocking pieces before a ball has even been kicked. They can tell us that this is where Liverpool are now — talking about past glories, celebrating history; this is the reality, this is the situation — we're playing catch up but we'll never catch up. But we should think differently. Fuck them. Bollocks to the reasons why not. When you take them on board you accept the reality. One where 6-1 doesn't matter. One where the only chance is no chance. One where only three or four teams can win things and we're lucky to be along for the ride.
Stoke hurt. And it was good to hear that it hurt the manager, too. Again, it should. When it doesn't, we have a problem. Brendan Rodgers' face told its own story on the last day but he reiterated it when he described the match before yesterday's re-run as "my worst day in football by a long way."
"I have watched the game again and it was very difficult to sit through," he added. "The identity of what you stand for, in terms of organisation and commitment and fight — forget quality, forget talent — you have got to be able to fight and you have to be hard to beat. You have to do the basics well. All those elements of football, we failed in."
That's what I saw too. Sometimes it needs saying like it is. The key word in all that from Rodgers is identity. This might not be the most talented Liverpool side to ever take to the field and it might be lacking the nailed on superstar or two that most Reds sides seem to have boasted. But that doesn't mean it should be a soft touch. That doesn't mean it can't (yes, I'm going there) "show character". Moments of individual brilliance like Philippe Coutinho's belting winner yesterday are always the moments that will be documented and remembered. But the work to match Stoke physically just 77 days after inviting them to score five in 23-odd minutes was the basis for the little magician to wave his wand.
3 – Three of Coutinho's four Premier League goals in 2015 have come from outside the penalty area. Vital.

— OptaJoe (@OptaJoe) August 9, 2015
It wasn't the prettiest, it wasn't the best — but it was 1-0, it was a victory, it was three points, it was a good start and it sets the tone for a team to show some balls, work hard and prove all those queuing up to write off Liverpool wrong. Again. It was also a world away from the abject misery of three months earlier. So what's not to love?
In May, I expected Rodgers to go. It didn't feel then like there was a way back. Dressing room unrest tales in the tabloids seemed to bear out what we were witnessing on the pitch. I thought squad and manager was an irretrievably damaged relationship and fresh coaching blood was the only way to press reset on the dressing room decay. I wasn't alone and the world was watching yesterday for hints of a patched up marriage made in hell – a team not trying, a squad that's given up. Sorry world. It's only 90 minutes, Liverpool rode their luck at times (lovely to see you miss that one, Glen, good luck with the dream move) — and there's much room for improvement — but that didn't look like a team that's waving the white flag.
Instead, shifts were put in. Tackles were made. Elbows were swung (and fair play to Dejan Lovren by the way…maybe, just maybe…). Weight was thrown around. And then came Coutinho. Liverpool will play better this season once partnerships and preferences are worked out but the only task that mattered yesterday was winning. We'll talk about the rest later.
The first match of the season – especially one at Stoke – isn't the time to judge but try telling that to the wider world if Liverpool had lost yesterday, particularly in anything approaching the manner of the last visit to the Britannia.
Instead, Brendan Rodgers is no longer the favourite to be the first manager sacked, Reds worldwide have bounced into work today with a smile on their faces and the finger pointing and failure talk is elsewhere. It's a feeling you can't get from anything else. Every football result matters. They always did and always will. Bring on Bournemouth.
[rpfc_recent_posts_from_category meta="true"]
Pics: David Rawcliffe-Propaganda Photo
Like The Anfield Wrap on Facebook