SOMETIMES it's easier to diagnose the illness than find the cure, writes PAUL McCABE.
If one dilemma has defined Liverpool Football Club over the last 25 years, it could be boiled down to one question: "stick or twist?"
Whether it's the manager, players, playing style, the transfer philosophy or what stadium the club chooses to call home, "stick or twist" has been a burden borne by the club as it tries to marry traditional values with modern expectations.
The real illness though is a quarter of a century of failing to win the league. That's it. It doesn't really go any deeper but the symptoms now seem to be that the club is not trying to properly address this illness. This failure is an open wound and the hierarchy have chosen to treat it with the equivalent of quiet prayer and injections.
At times, that failure has been marginal — seasons that have fallen away due to dropped points against weaker opposition, or even individual errors. It's been 25 years of missed opportunities, misfortune, transition and false dawns. And ultimately no title. There have been high points, but ultimately no league. Nothing in that respect to show for all the endeavours, philosophies, promises, spending… three separate ownerships, seven managers and countless millions have not been able to find the cure.
It struck me, while reading Simon Hughes' brilliant Men in White Suits, that everyone has an explanation for what's gone wrong at Liverpool. This can be traced right back to Graeme Souness' appointment. He changed too much, it was said. He was too harsh, said others.
Others claim that the rot had set in already, and Kenny Dalglish had deserted a sinking ship in February 1991. It was a "sinking ship" that had seen the club win its last league title the season before, and start the season with a still unmatched eight league wins out of eight. It's a sinking ship most of us would welcome now. When Dalglish left, the club was still in contention for the double. By the time Souness left, the club was fifth in the table and significantly behind Manchester United.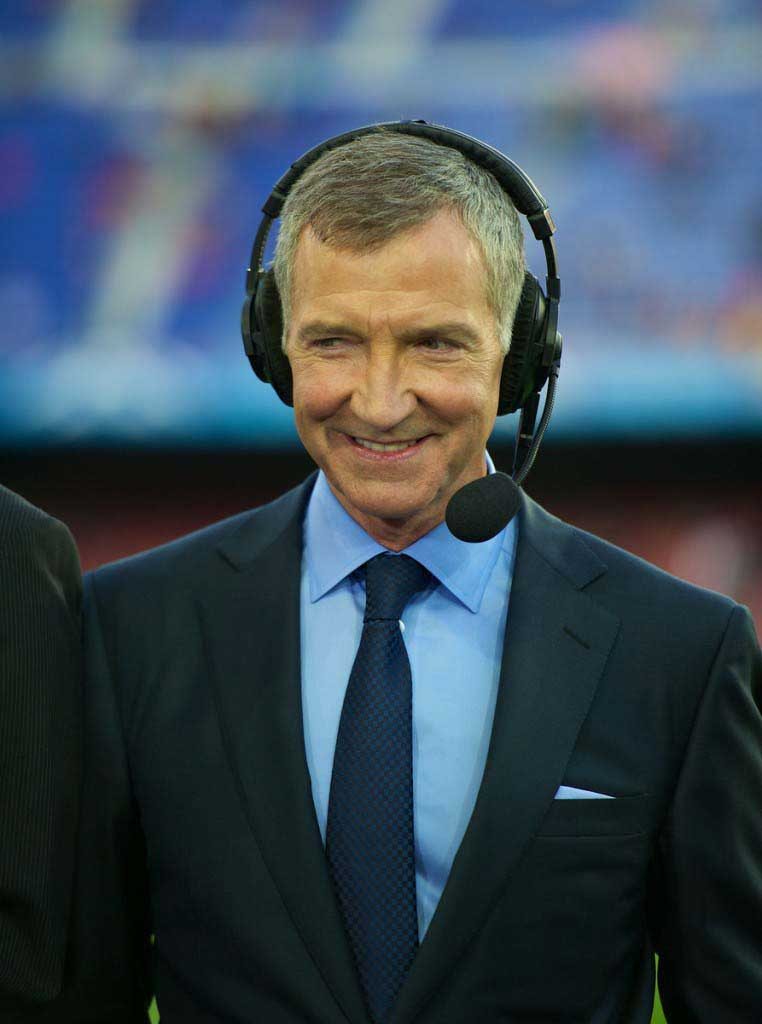 The purpose of this article is not to criticise Souness, or argue that the rot set in when Dalglish left. I do feel though, in some regards, that the club hasn't recovered since Dalglish left in 1991. Yet that is an easy assessment to make in hindsight, and it is too convenient to blame one moment for 25 years of failure.
The issue with Liverpool and its "stick or twist" did effectively start when Dalglish left, however, so the shift was seismic. It was a battle between staying with what worked, or going kicking and screaming into the future. Souness brought in new methods, which didn't get the desired results. And because he changed a winning formula, whether that was toning down a perceived drinking culture or implementing new training methods, his lack of success will always be criticised in the context of "ripping up the blueprint." He twisted and it didn't pay off. That's when the questions arise.
That's been true ever since. The club has tried so many different strategies over the years — breaking transfer records, going with youth, adopting pragmatism and hiring foreign managers with new ideas. Souness didn't work, so they went back to bootroom tradition in the form of Roy Evans. Some of the football was outstanding, but history wrongly decrees that he was "too nice" and too lenient. Others say that, if the club had stuck with him, they'd have been rewarded with a title eventually.
Then Gerard Houllier was brought in — strict, pragmatic, methodical — and success followed. There were high points — a treble season in 2001 — and increasing optimism. But, crucially, he didn't crack the title code and left in disappointment.
Rafa was next — a tactical master, he'd won La Liga with Valencia and a UEFA Cup. He brought new ideas and guided Liverpool to one of the club's greatest ever moments in 2005. He bought well and made the club a force in Europe. Yet he fell just short of the title in 2009 (a campaign boasting only two defeats and 86 points felt deserved to be crowned with silverware).
Rafa's reign ended in disappointment, mired in boardroom issues and the club's near-collapse. He was fired, and so too was Roy Hodgson, whose friends in Fleet Street assured us was "just right" for Liverpool. They couldn't have been more wrong.
This has been the issue with Liverpool for some time now. Even when a very good to great manager is in situ (or Roy Hodgson), doubts and unreasonable criticisms emerge. Houllier was seen as too rigid, Rafa rotated too much. Houllier was too boring, Rafa used zonal marking and didn't let the team "off the leash" enough. Brendan Rodgers talks too much, Kenny Dalglish argued too much. Kenny Dalglish was out of the game for too long, Brendan Rodgers hasn't been in the game long enough.
Liverpool – Best of 2008-09 from Five times one on Vimeo.
The 2008-09 and 2003-14 seasons were brilliant, when the team probably deserved to win the title. It's easy to look on each campaign and surmise that Rafa would have gotten the title in the bag had he adopted some of Rodgers' gung-ho tactics. Likewise, if Rodgers had gotten the defence in order, a la Rafa, the team wouldn't have had to be so gung-ho against Palace. Sadly, the manager for all seasons doesn't really exist. Everything Rafa and Rodgers aren't makes them everything they are. Yet simple assessments are made in the context of missing out.
There's a fragility about Liverpool that some fine managers couldn't fix — fragility that makes a season of finishing second a painful point that drags the club backwards rather than something to build on.
If-onlys will remain as long as the title stays unsecured, for as long as Liverpool remain "also-rans" or, more accurately, absent from the race. This is not to reduce the contributions of those managers who've tried to win the title since 1990 — a book could be written about at least six of them. They've all wanted to get it right, and some of them have been a whisker away from winning.
More to the point, they all had success elsewhere and made progress of some kind at Liverpool. Some of them have been dealt a bad hand, while others made costly misjudgements. I can't help but wonder where Liverpool would be now if Rafa had been properly backed in the transfer market, or if FSG had given Dalglish another season, or if he hadn't left in the first place. What ifs.
New vs old, modern vs traditional, local vs foreign, youth vs experience are some of the other questions that have plagued the club. If it's not broken, don't fix it. But if it's broken, what do you fix and how? Souness was written off as too tough, while Evans wasn't tough enough. Rodgers is too "touchy-feely", Rafa was too "stand-offish."
Excuses abound and stories are spun. None of this matters when you're winning. White suits in a cup final, nights out or what Betty makes in the canteen are unimportant to the victors and their followers. When you lose, you needed to be stricter — the suits needed to go and Betty's fry-ups were the problem.
Football is quite a simple game, but it's complicated by structures and roles. Agents, transfer committees, analysts, heads of tactical strategy — they only serve to muddy the waters when you're not getting it right. If a big signing works out, no-one really cares who signs him, but plenty will line up to take  the credit. It seems that, at the current time, Liverpool has too many staff and not enough accountability, too many suits and not enough footballing nous. It's been like this at Liverpool for a number of years — some players appear in a red shirt and you can't help but wonder who signed them and why.
The structure has moved on significantly since 1990, but no-one really knows who's calling the shots. Back then, it was primarily the manager and the chairman. Nowadays, the manager seems merely a coach or a front-man, the chairman is absent and the coaching staff trusted by Rodgers was considered expendable.
On the surface, the old setup of Marsh and Pascoe lacked top-level experience, but so too does Sean O'Driscoll. It's an odd appointment but Rodgers ought to be allowed to do things his way. If you have too many different philosophies and too many ego clashes, it can make for a poisonous and political climate. If he fails again, he'll fail on his terms, because of his decisions and because of his appointments — no excuses.
No Liverpool manager should be saddled with players he doesn't believe in, or a coaching staff with whom he can't work.  The balancing act is in trying to surround the manager with great players *and* a talented backroom team.
Nostalgia can be quite intoxicating, and we sometimes forget that other Liverpool managers have had tough spells. Instead, when things don't go well, it's common to look back and pine for better days. Liverpool used to be in contention for virtually every top player in the game, and competed for every trophy.
Under Rafa, the club was a virtual guarantee (much like Manchester City nowadays) for the top four and failing to get beyond the second round of the Champions League was viewed as a disappointment. Now the standards have dropped to such an extent that even fourth seems a long shot. It's not all down to the manager, or the coaching staff. You need class players too.
Newer, whether it's the owners or the manager, isn't always better. That's one of the themes of Liverpool's 25-year history and it's prevalent in Simon Hughes' book. Some people see malaise, where others see a winning formula and a proven routine. Some people don't like change, while others know it's necessary. Some people are onboard with a manager's ideas, others bitter if they don't fit into the plan.
Brendan Rodgers hasn't done anything different to his predecessors in that he has alienated some players, made some mistakes, lost focus and had a disappointing campaign.
Liverpool's success was traditionally built on a strange hybrid of simple routine and authoritative management. While there may have been a lack of sophistication in the old way, it worked. Simplicity worked. It doesn't mean that approach would always work, but it did for a long time. No-one cares who's coaching or what the manager does in his spare time if the club is winning.
Rodgers remains on the brink and favourite for the sack with bookmakers. Right now, Liverpool are in a position where firing Rodgers will lead to more questions.
He needs to win games — fast. And with a difficult start to the season, his fate seems almost inevitable. But is he being given a chance to succeed? Has he been given the best support possible? Up until this summer and the signing of Firmino, I'd argue that he's worked well within difficult restrictions. That's not to claim he's beyond fault, but I don't think he's been helped as well as he could have been from above.
There are no guarantees, and the previous 25 years don't inspire hope that change is the answer. If the owners stick with him, there's unquestionably a hurdle to overcome and that's in trying to reverse the perceptions that he's not the right man for the job. If the club twists, do the FSG really go "all-in" on a proven manager next time?
It's crucial to note that, when Dalglish was fired, FSG didn't pursue Europe's top coaches. They pursued the managers of Swansea and Wigan. They opted for youth and relative inexperience and, with that in mind, is a similar strategy (for example recruiting the likes of Eddie Howe or Garry Monk) likely to offer Liverpool an "upgrade" on their current manager?
That's the dilemma that faces the club to this day. Some fans want the club to stick with Brendan Rodgers, as he may be onto something (tweaks, they maintain, rather than revolution) while others want to twist and make a serious pitch to get the likes of Jurgen Klopp or Carlo Ancelotti — revolution rather than evolution.
Another season of failure increases the impatience and heightens the sense of urgency. Most of us want change, but we don't know where it will lead or what it even entails under FSG's watch. We have just seen that overpaying for average players and picking up "bargains" from overseas hasn't been the best strategy up until this point.
There is certainly an impatience in the fanbase, a growing sense of disillusionment and a lot of cynicism. The flurry of early signings has lifted spirits but is the team significantly better-placed for a challenge than it was last season? It can take a while to settle in, but no question the manager could have better utilised the likes of Lambert, Borini, Markovic and Balotelli. They've all looked significantly more capable playing elsewhere, and I'd contend that, rather than being "weighed down by the shirt", they simply weren't utilised well.
James Milner looks to be a shrewd buy, as does Nathaniel Clyne. However, I don't think either are ingredients to add to the title-challenging mix. They're not game-changers. Acquiring Firmino, on the other hand, looks to be a fantastic coup and shows that signing a quality player (in terms of his career stats and his general standing in the game) can bring a sense of unity to the fanbase while suggesting those in charge are going about their transfer business decisively and with determination not to repeat past mistakes.
The worry is where the summer goes from here. There's no benefit in getting too wrapped up in net spends, but no doubt the perception will change as the summer window goes on and FSG's net spend remains comparatively low (once the outgoings have been calculated). Liverpool have lost Gerrard, Suarez and are surely bound to lose Sterling in just a 12-month period. That's a devastating amount of talent and influence to replace.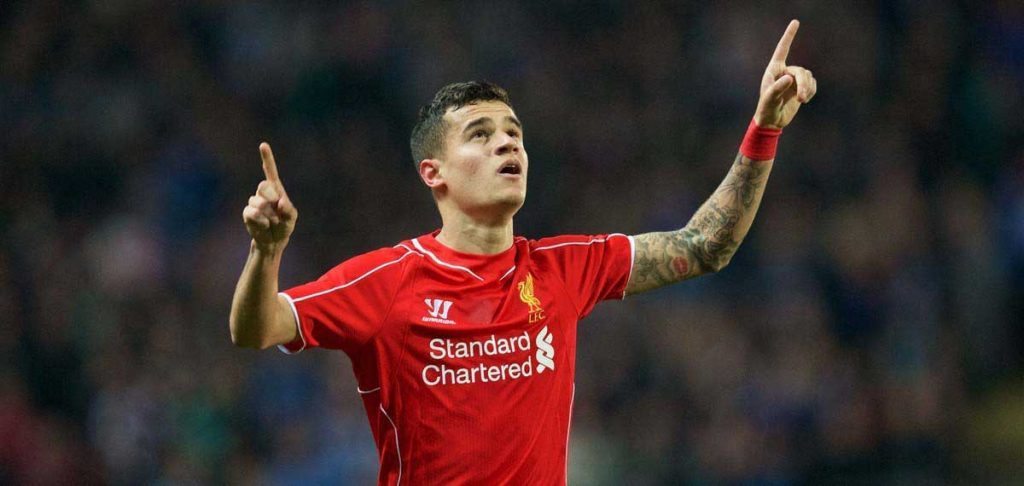 What the fans have been looking for is a "magic bullet", a formula that works, an injection of star power and…. a league title. It was so nearly won in 2014 with a glorious brand of attacking football. It was tantalising and, in the end, agonising. There are moments as a football fan where, instead of feeling a sense of impending doom, you just fall in love with what you're seeing. That night in Istanbul and much of the 2013-14 season encapsulate that for me. Yet they look like aberrations and, instead of the club making a serious play for the league title, it seems to be an exercise in cost-cutting and bargain hunting.
The bar is high at Liverpool, and perhaps unrealistically so. FSG is not headed by fools, and the owners will know all about the expectations and frustrations of the fans. Mediocrity is unacceptable at Liverpool and, based on previous actions, the owners are quite unforgiving when objectives aren't reached.
Ironically, they aren't meeting the objectives they insisted were important to them: creating a successful football team. What FSG seem to want is sustainable growth, a healthy balance sheet and increased commercial presence.
It seems to have become less of a pursuit for the title, and more of a resignation that the club is second best. In fact, fourth best would be probably seen as good enough. That was enough to get Houllier fired, but seems to be the height of FSG's ambitions at this time.
Whether they decide to stick with Rodgers long term, or twist with another philosophy, manager or structure, FSG must surely know that Liverpool fans only want success on the pitch. That's success backed up by silverware. That lifts everything and everyone associated with the club. FSG don't need to answer to their "customers", of course, and it's not a democracy, yet they do have the power to create a platform where both their aims and the aims of the fans can be achieved.
A successful "franchise" equates to happier customers and higher resale value. There are claims about Liverpool lacking a visionary but the club is now much better equipped to cash-in on success than it's ever been. As any fan or rival club can attest, the owners certainly know how to charge — a trip to the match is not a cheap day out, and the merchandise is plentiful. The tills would be ringing even more if Liverpool had a winning team on the pitch.
It's fair to argue that FSG haven't given their managers the perfect platform, or the mandate, to go and win the league title. At a club like Liverpool, that's not acceptable. Expectations are continually dampened.
Maybe it's time they twisted and came up with a strategy that might help make that dream more tangible. Spend on proven talent, give the fans something to believe in and continue to show intent. That's something that really does need to stick at Liverpool.
[rpfc_recent_posts_from_category meta="true"]
Pics: David Rawcliffe-Propaganda Photo
Like The Anfield Wrap on Facebook
Subscribe to TAW Player: https://www.theanfieldwrap.com/player/subscribe