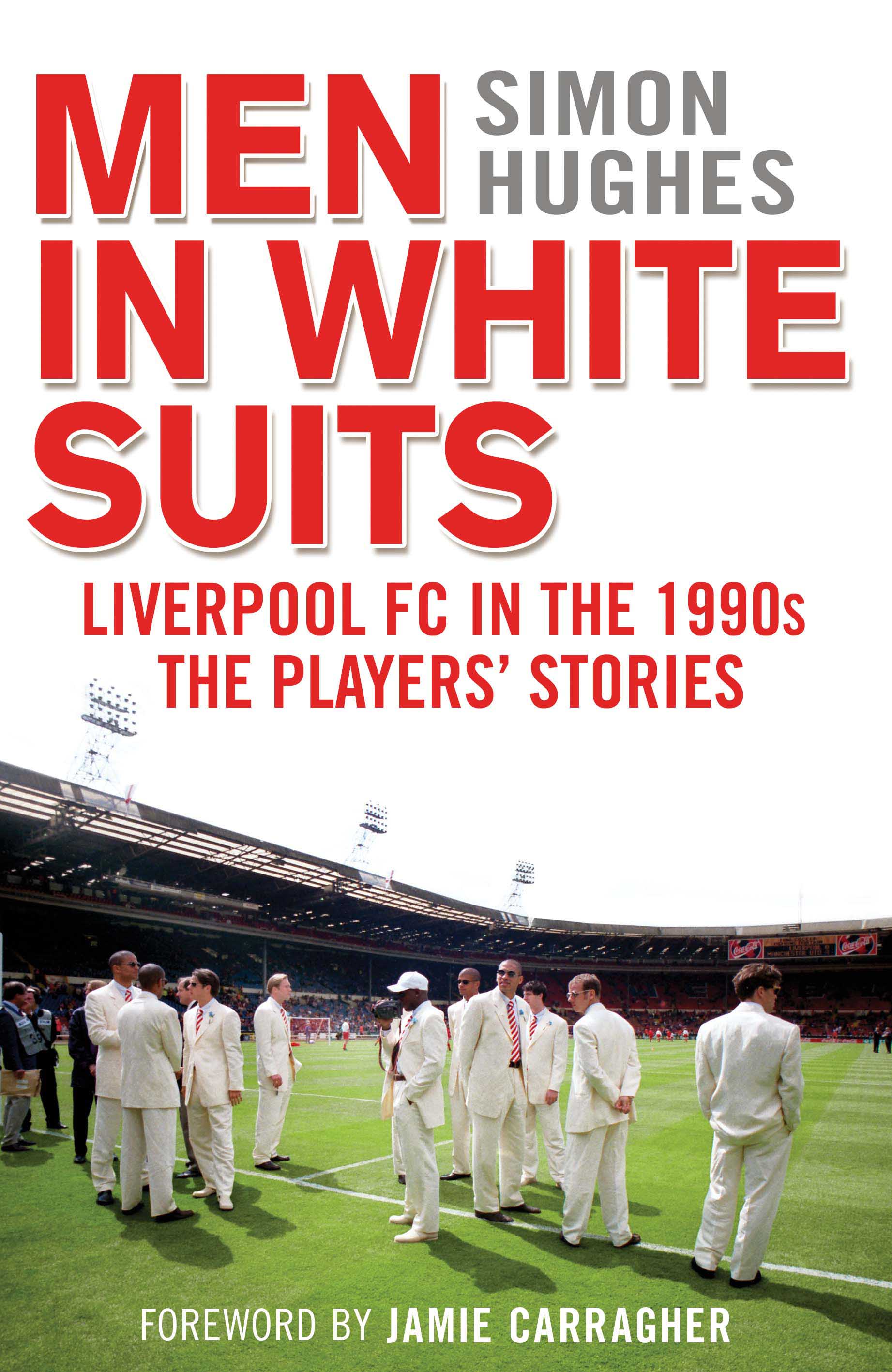 QUICKLY, declarations of interest:
1. I'm hosting the launch of the book with Simon and Jamie Carragher.
2. I consider Simon to be a friend.
After reading Men In White Suits I worry about the second declaration of interest. Simon's inherent relaxed, open vibe clearly helps him get people talking. He creates a safe environment for his interviewees, flits between charm and tough questions. He gets people talking and then he writes it all down.
How suddenly terrifying in a friend.
There's a great murder mystery novel called The Missing Piece by an Italian writer Antoine Bello. It imagines an alternate universe where jigsaw puzzling has become a TV event and a serial killer stalks the participants. The way it is written, however, is as 48 distinct pieces of evidence. Commentary, letters, journals. Testimony. 48 building blocks from which the author wants you to guess the killer. I can't recommend it to you highly enough.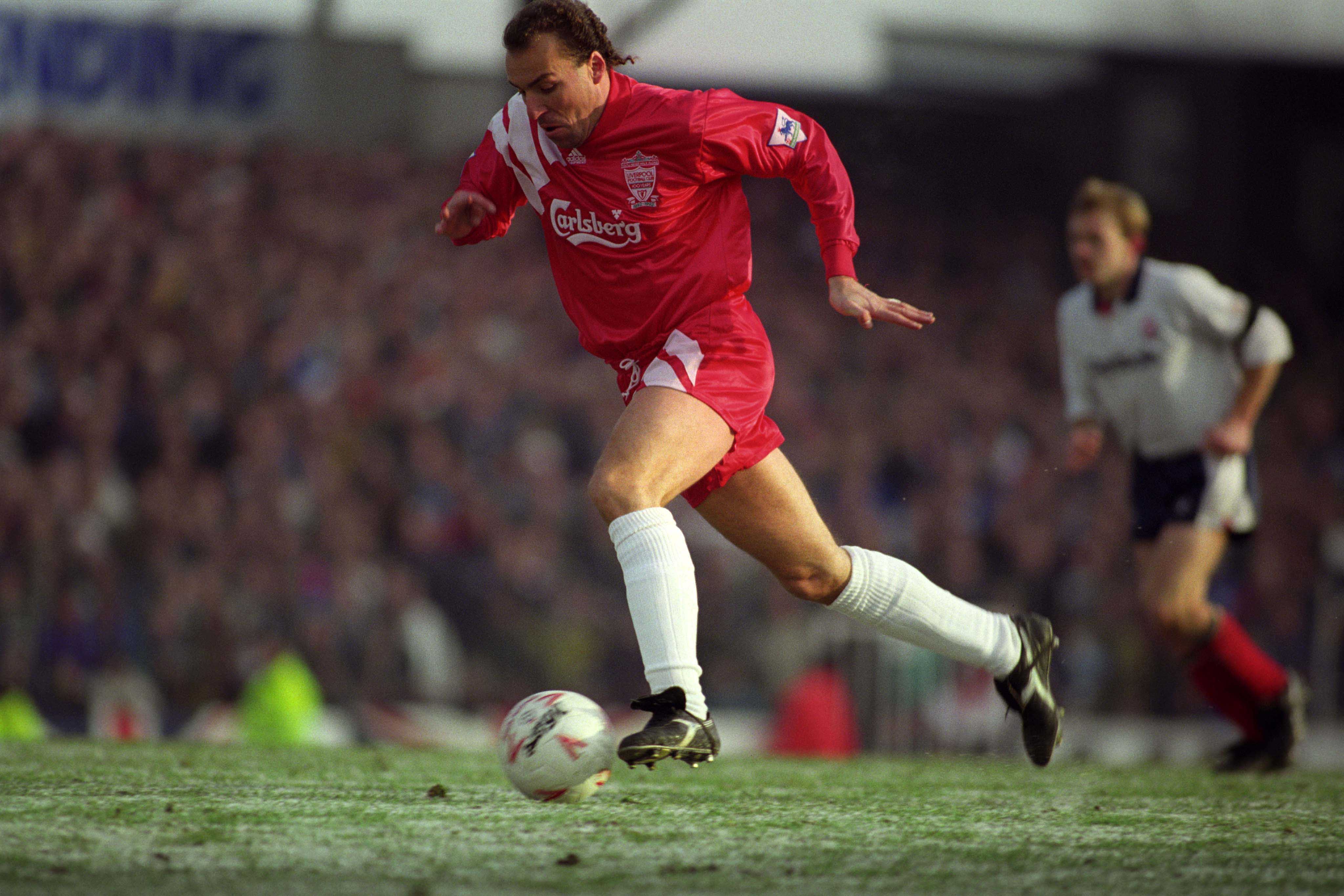 In Men In White Suits, Simon has pulled the same trick, flitting between Columbo and Perry Mason as he charms and cross examines his witnesses. The essence of the book is that Simon interviews 11 people present in the Liverpool dressing room between 1990 and 2000. These range from Ronnie Rosenthal (above) to David Thompson, and include both Graeme Souness and Roy Evans, and these 11 pieces of testimony from eyewitnesses come together to answer the key mystery of the last 25 years concerning Liverpool FC:
Where did it all go wrong? What happened between 1990 and 2000 to Liverpool?
There is a splendid singularity of purpose to Hughes in this collection of interviews. Whereas in his previous book Red Machine — which focused on Liverpool of the 1980s — he was as interested in the life stories of his interviewees as he was in the football teams they played in, here Hughes takes their back stories as ballast for their views, showing you the positions the witness comes from, giving the testimony weight before creating room for them to speak.
It's a bold move. It would be easy for Hughes to copy what was so successful in Red Machine but it demonstrates development. Fascinating as Red Machine was, it was an episodic book, more a series of short stories than a novel. It was a book you could put down. Each chapter stood alone, riveting but a short story. Men In White Suits is a page turner, a thriller — it is a book read in two or three sittings as Hughes investigates, weighing the testimony up, considering each assessment in the context of the others. It's a skilfully assembled book, Hughes's hand invisible, his countenance honest, while he sends you and his interviewees this way and that. Just one more thing…
Each has their own distinct personality and outlook. Jan Molby opens the book and feels very much like reasonable voice of the 1980s side with all the strengths and weaknesses. Nicky Tanner a grafter in all senses. Jamie Redknapp the classy football man, steeped in the past. David Thompson a headstrong, insightful, tragic battler, spoiling for one more fight.
This book isn't quite perfect — the Erik Meijer chapter is a ton of fun, and Hughes undoubtedly wanted to include The Big Dutchman for that reason, but this belongs in a different book not least because it refers to a different era. This book is about what went on between 1990 and 1998. The Houllier era belongs in the decade that follows this and while Meijer works nicely as a portrait of graft and commitment, he's not helping us solve the central mystery.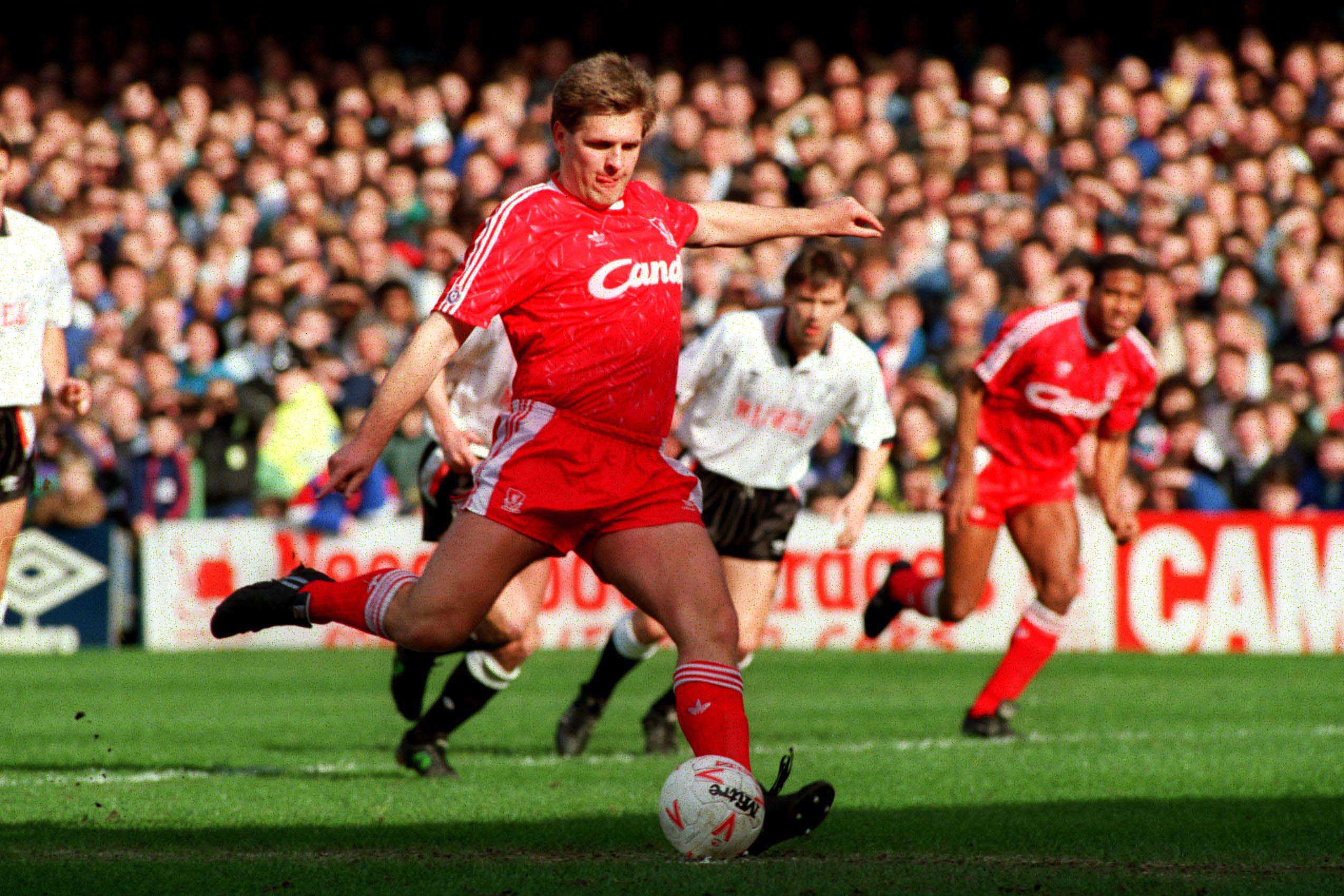 That builds to an effective denouement: Hughes interviewing Graeme Souness. Souness is the generally considered to be the answer to the key question. Hughes is fundamentally fair to Souness, he gives him plenty of opportunity to explain himself and his tenure and he contextualised the situation Souness was appointed to brilliantly.
But he is also not backwards about coming forwards. He probes expertly, never quite activating the unexploded bomb while pushing him on The Sun question and how he feels about his legacy at Liverpool. Souness responds, as all the interviewees do, to Hughes's evident fair-mindedness.
This fair-mindedness is the essence of why Hughes's approach works. He has approached this problem of where it all went wrong with all the facts at his fingertips but none of the decisions made. He isn't just fair to his interviewees, he's fair to his readers, allowing them to draw his or her own conclusions throughout.
Amongst all this are some genuinely funny anecdotes and a window into football as a workplace. In this week, where there has been talk of bust ups, it is astonishing there aren't more of them. All discuss angry words and exchanges, some funny, some harsh but all indicative that this tension is not just inevitable but in many ways necessary. Footballers and managers can play nice football but can't all play nicely. What matters is respect, respect for one another and for the football club.
Was there enough of that in the 90s? Did that add to Liverpool's malaise?
Read the book and answer it yourself.
You should read it and do so as soon as you can. There are a ton of football books, a ton of books about Liverpool FC and many of them are excellent, Red Machine an example. But few are as subtle, few are as essential. This is a great book. It is a core text to understand this football club as it was then and as it is now and it is a sign of Simon Hughes becoming the foremost Liverpool writer to watch.
Yes, Simon's a friend of mine. Yes, I'm hosting the launch of his book. But I'm not just declaring my interest. I'm declaring yours.
[rpfc_recent_posts_from_category meta="true"]
Pics: PA Images 
Like The Anfield Wrap on Facebook