DURING the occasional — well, more than occasional if I'm honest — moments of weakness I look at other clubs and wonder what it's like to be them. Look at Wembley and the support there. Aston Villa are a pretty poor side, aren't they? Capable of taking a team to the south coast two weeks before a cup final and shipping five goals in the first half while singing about their European Cup.
Yeah, they might be getting battered and have a manager who probably takes his own pool cue to the pub, but they go through with it all as they've got a cup final — a Cup final which may go to double figures in terms of goals conceded admittedly — to cheer.
Then there's Arsenal. Top four every year, one trophy a decade and perfectly happy (I think) with their lot. Too happy. A mate of mine bought a programme at the Emirates during the 'Piss off' game a few years ago and read something that made him rub his eyes. A season ticket holder (a necessary prefix as it gives the opinion automatic weight apparently) wrote that, although Wenger hadn't delivered trophies he HAD overseen a new stadium which was brought in on schedule and on budget (their italics). Hazzah! Let the joy be unconfined! I almost envy them that. Supporting a team where the search for glory no longer involves the pitch. I wonder what that's like… I've covered a few lower league games this season and viewing the fans with low expectations has been educational.
For example, Brentford were only interested in the current 90 minutes and sang just about that. Nothing about their rivals, nothing about their situation — just the name of the club and their players. I'm not sure if this is the way forward or a romanticised throwback to a bygone age but I've grown to like Brentford for that. I hope fame doesn't spoil them.
I'm all for simpler support. Following Liverpool is far more complicated, or, at least, more complicated than it should be. We don't reserve our views to the here and now. We fight several corners at once. Being in the ground is one thing but if you commit an opinion to social media or fan fora you instantly align yourself to a camp, an ethos or, in some cases, a campaign.
Sometimes you just want to sing the name of the club. At the start of last season I decided not to play any more. I took my ball home and went back to basics. Go the game, sing about Liverpool and leave the whole opinion circus behind. The match is supposed to be fun and when it is, it's really something. The battle scars of the last five years were still branded into me but I wasn't prepared to take up cudgels or fight battles I couldn't win. Just one word from that day forth — Liverpool.
Fortunately, we had a season where it wasn't just easier to have fun, it was compulsory. Three nil up at Old Trafford, six goals at Cardiff, five at Stoke, that roar before Tottenham at home and the beautiful rain from the crossbar at White Hart Lane. A season of hugging strangers and waking up excited because Liverpool were playing that day. No need for agendas or polemic viewpoints. It was all about the pitch and the players making your runs for you. Now it's all gone a bit beige and fractious again.
Klopp, transfer committee, injuries, he signed them/no, they signed them, Mighty Red, Rodgers in/out, planes etc. Oh, and we're fifth. Should mention that. This season has been like fighting your mates over a girl none of you fancy. Liverpool aren't much to look at but we'll stand our ground just because it seems to be the thing to do.
I wrote last week about our determination to win the 'class' war — to be seen as the classiest club by being nice to everyone and caring the most. I was rewarded by being told by someone that not approving of the guard of honour at Stamford Bridge made me no better than those who booed the Hillsborough silence. I let that comment slide but it illustrates my point.
Of course, it's nice to be nice but in some ways that detracts from the main order of the day. The pitch stuff. Also, the more you congratulate yourself when you've done something good, the more it detracts from your good deed. I bring this up as there was a glorious moment from Steven Gerrard on Saturday. His farewell ceremony was planned to the last second and he was stage managed throughout, but at one point, he broke away from the pelaton that engulfed him and made his way to the Palace fans.
They were singing his name and he was touched by that selfless act of appreciation so wanted to show his thanks. He hasn't mentioned it since and it wasn't in the planned running order. He did it anyway as it's a basic human act of kindness. It showed something of the man. I'm taking that minute with me. I won't retweet it or shout 'Look at us' though. It's a good deed in a naughty world. Admittedly, I've sort of ruined that by talking about it.
Yet there is something that annoyed me about Saturday. One thing that defies my policy of non-intervention in fan matters and I can't let it go. It's this. "The result wasn't important today." Woah, woah, woah. Roll back. It wasn't what? There isn't a day on this planet where a Liverpool result is meaningless. That's not me doing an impression of a super fan or showing how hardcore I am. That's just a given.
Yes, it was important to give a send off to the one man in our club hierarchy who deserves something like that, but it never comes at the cost of a game. The Premier League were handing out points and we should have been waving our hands in the air expectantly. I see the point of that opinion but, again, it strikes me as a shifting signifier as to what supporting this club is about. Caring more about a send off than three points seemed de rigeur in some quarters just as much as being the nicest and ethical club has superseded this tiresome business of winning stuff.
The best thing about supporting Liverpool is that feeling that we do stuff that no one else does. Example: I had a long drive over the weekend and had to listen to various phone-ins, thanks to a recalcitrant CD player. The host asked for Liverpool fans who had been at the match to call in. I smirked at that. Liverpool fans don't tend to call in if they've been to the match. I sat through the programme and not one fan answered the plea. Well done us.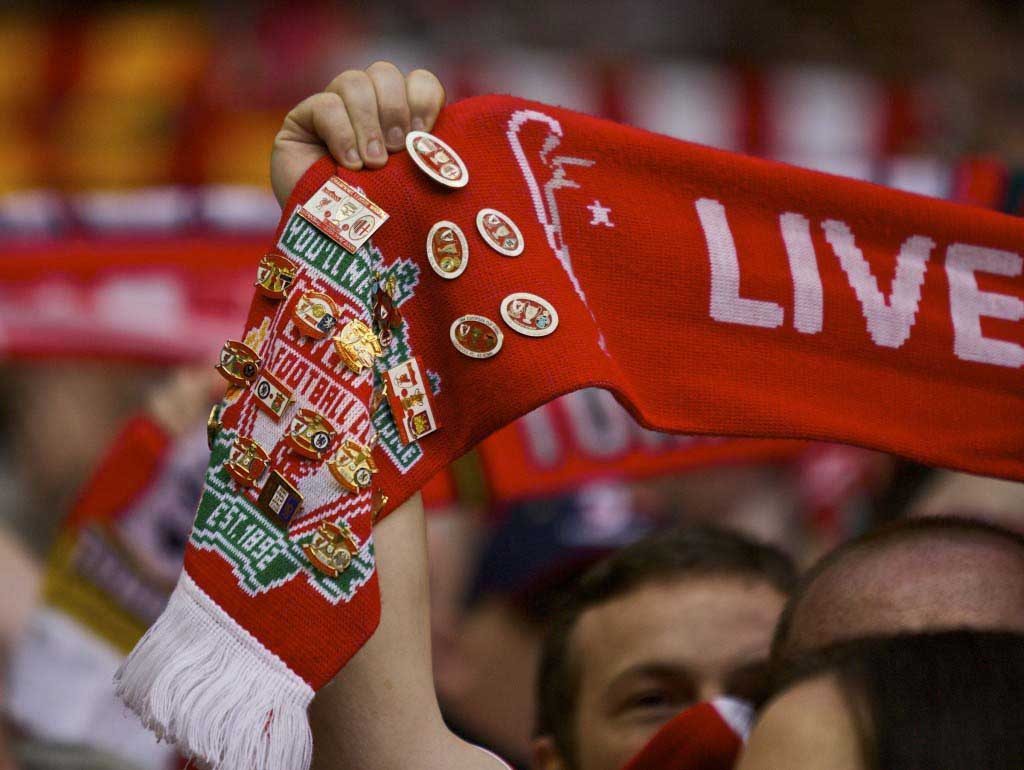 But it can go too far the other way. Liverpool is a whirlwind and we get dragged into the wind too often. We have to be seen to care more, to shout more, to argue more. So much so that we ignore the most fundamental aspects of support.
For example, I'm all for a bit of hyperbole but pretending that the 20 year old kid is worthy of a plinth is too much. There's supporting them and there's worshipping false icons. There's not liking the manager and there's twats flying planes. There's talking Emre Can as if he's Beckenbauer and there's treating him like a lad with one Anfield season under his belt.
We don't keep our feet on the ground and once upon a time we were renowned for doing just that. We are blind to the concept of light and shade. Can we just stop wailing at the wind and get behind the most important thing of the day? The reason why we're all here?
Anyway, it's the summer and it all ends soon. Time to rub our eyes and face the daylight. Maybe we'll all calm down a bit and see the true picture of support — just hoping with every fibre of our being that we can take points off our opponents rather than winning opinion trophies.
Have a good summer. Up the Reds.
[rpfc_recent_posts_from_category meta="true"]
Pics: David Rawcliffe-Propaganda-Photo
Like The Anfield Wrap on Facebook